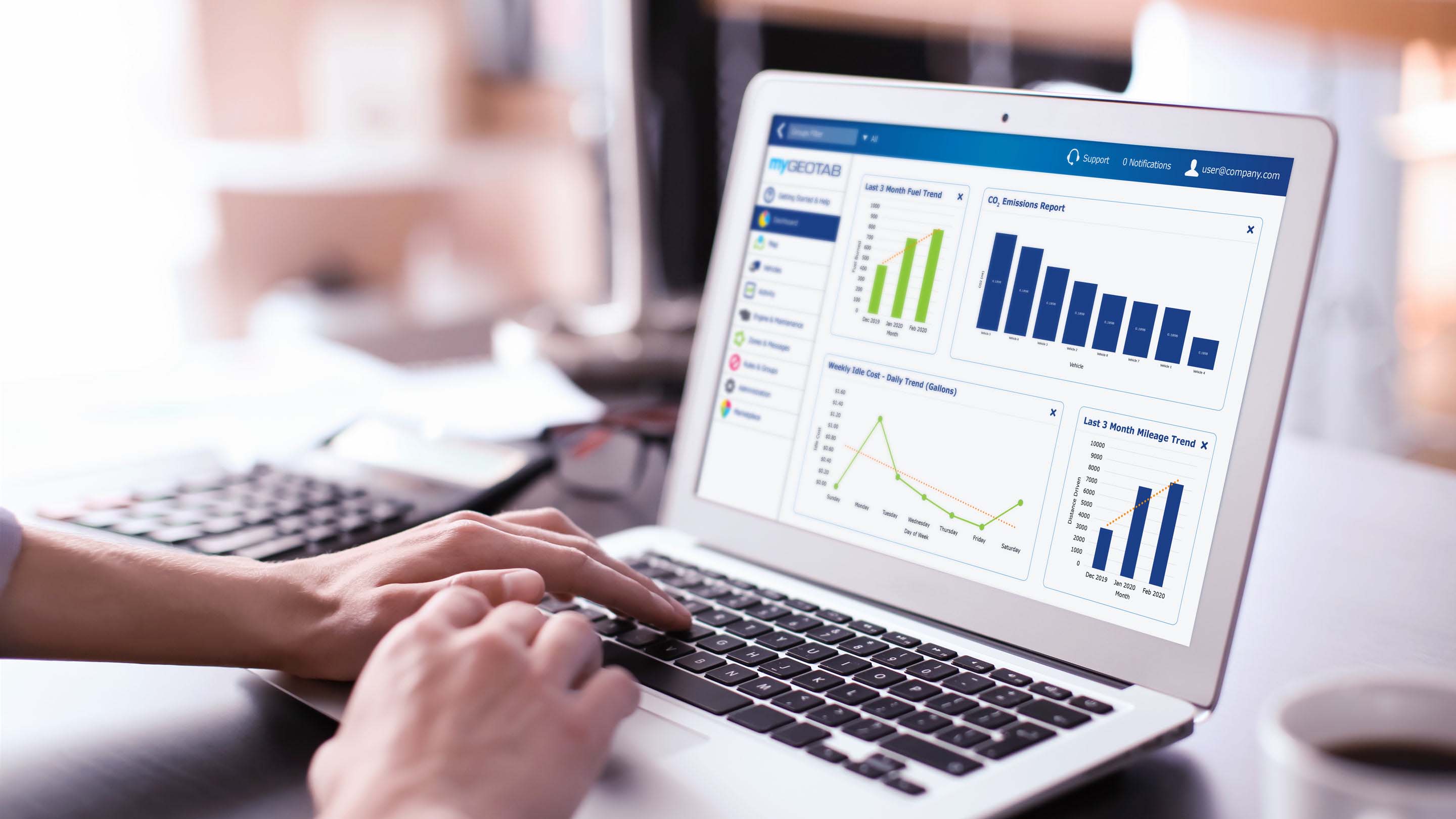 Optimise your fleet for the best performance
Manage vehicle expenses and benchmark against the competition to drive business outcomes from your mobile assets.
Request a demo
Slash fuel costs by managing how vehicles are used
Monitor and report fuel usage across the fleet. Integrate fuel card data for accurate expense tracking, and stamp out idling or other fuel wasting behaviours with driver coaching.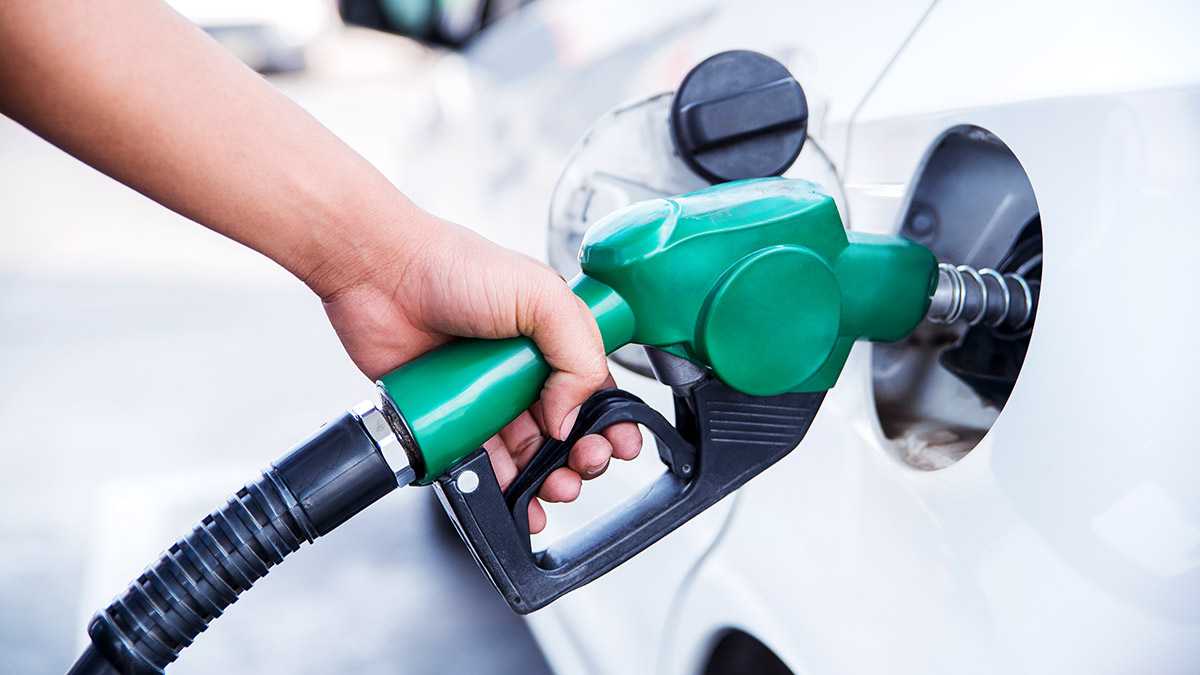 Benchmark within your company or against the best
Set standards and goals for how you want your fleet to operate. Report on current and historical fleet utilisation to identify opportunities to boost performance. Contrast your team with leaders in your field and others to see how you stack up.
Predict maintenance and get ahead of any issues
Collect and manage engine fault codes and other predictive data. Geotab helps you plan and prioritize vehicle maintenance, to help keep your fleet running and costs lower. Intervene before an engine fault takes a productive vehicle off the road.
---
---
Commonly asked questions
What is fleet optimisation?
Fleet optimisation is the process of maximising the productivity of your fleet to reduce costs and improve the efficiency of your operations. There are a number of areas that fleet managers should look at to achieve optimal fleet efficiency, and fleet optimisation software will help you to identify the best priority order for tackling these.

Key considerations for fleet optimisation include:

• Fleet fuel consumption — are my vehicles achieving the best fuel consumption that they are capable of?
• Fleet maintenance — am I adequately prioritising maintenance tasks to minimise vehicle downtime and maintenance costs?
• Fleet benchmarking — how does my operation's fleet efficiency compare to that of other similar fleets?
• Vehicle rightsizing — do I have the right vehicles in my fleet, and are they all completing the duty cycles that they are best suited to?
How can I track fleet optimisation?
Fleet optimisation can be tracked and measured with fleet optimisation software. This software provides you with metrics and insights into the following areas of your fleet operations:

• Fuel management — Save on costs by actively managing fuel use and increasing overall fuel efficiency.
• Fleet maintenance — Take a proactive approach to fleet maintenance. Maximise vehicle uptime and reduce costs with a proactive maintenance schedule.
• Fleet benchmarking — See how your fleet stacks up against other fleets with similar operational requirements.
How can Geotab help me optimise my fleet?
Geotab's fleet optimisation solutions help you to control and manage the following key areas of your fleet operations:

• Fuel management — Monitor and control your fleet's fuel consumption. Set rules and alerts to improve routing and manage speeding and idling time. Use reports and driver training tools to develop fuel-efficient driving behaviours.
• Fleet maintenance — Keep all of your vehicles' maintenance schedules in one place, and receive custom alerts and notifications when scheduled maintenance is required. Easily identify and prioritise maintenance tasks early on to help prevent vehicle wear and reduce downtime.
• Fleet benchmarking — Gain fleet-specific recommendations, find new efficiencies and uncover gaps by comparing your fleet to similar fleets.
What are the main features of Geotab's fleet optimisation software?
Geotab's fleet optimisation software consists of:

• At-a-glance fuel reports for consumption and idling
• Access to critical engine data for proactive fleet maintenance
• Engine fault code notifications for predictive engine management
• Driver behaviour reporting, including excessive cornering, braking and idling
• Driver scorecards to minimise vehicle wear and tear
• Fleet intelligence data allowing comparison to fleets with a similar size, composition, driving pattern and geography

Through our marketplace, you also have access to:

• Driver coaching tools to deliver real-time driver feedback and promote more fuel-efficient driving behaviours.
• Fuel card integration
• Emissions and idling trend reports
• Remote diagnostics
• Collision reconstruction
What should I look for in vehicle fleet optimisation software?
The main thing you should look for in fleet optimisation software are tools that allow you to maintain control over your fleet and your expenses, because that is what determines the profitability of your entire company or business.
What customer service is included in Geotab services?
Customer service is extremely important to Geotab, so we have various different ways in which we support you and answer your questions. You can post or search for your question on the Geotab forum, watch tutorials on the main website, or contact your provider through the MyGeotab help section.
---
Ready to optimise your fleet?
Let us show you how simple it is to use our web-based software and fleet tracking devices to optimise your fleet.