Drive value and maximise fleet performance
Completely redesigned to and enhanced, the Geotab GO9 device features a faster processor, more memory, and a gyroscope. This expanded capacity allows even more and ongoing vehicle support, including better fuel usage support, and increased electric vehicle compatibility.
---
Data that is second to none
Get accurate data for planning and management
Feet intelligence at your fingertips. Collect vehicle location, speed, trip distances and time, as well as engine data and much more. The GO device begins to collect as soon as it receives ignition, even indoors and underground. The new GO9 includes faster GPS latching and increasingly accurate location information via the Global Navigation Satellite System (GNSS).
Improve asset reliability and value
Collecting and analysing engine data allows you to manage vehicle health. Along with VIN and odometer readings, the GO9 reports engine faults. Target maintenance to vehicles at risk and better manage your assets and your team with efficient workflows. Monitor harsh driving to identify and address risky driving habits within your team.
Intercede before, or analyse after a collision
Identify harsh driving events such as speeding, braking, acceleration or turning thanks to the GO9's accelerometer, gyroscope and our patented algorithms. Pinpoint unsafe driving behaviours like vehicle reversing to inform driver training, or reconstruct a collision event with forensic data. Post-collision data is automatically uploaded. Set up automated email or desktop alerts through MyGeotab to be notified when an event occurs.
Secured data
Geotab uses authentication, encryption, and message integrity verification for Geotab GO vehicle tracking devices and network interfaces. Each Geotab GO device uses a unique ID and non-static security key, making it difficult to fake a device's identity. Over-the-air updates use digitally-signed firmware to verify that updates come from a trusted source.
Curb unsafe behaviours remotely
With in-vehicle audible alerts, you can automate driver safety management. Deliver immediate feedback to the driver, sounding an alert tone or a text-to-speech warning (via Add-ons), when they break company rules. such as speeding or excessive idling.
Quick and easy installation
The GO device plugs directly into the vehicle's standard diagnostic port, the OBD II. Adaptors are available for heavy vehicles or others if needed. No antenna, wiring or special tools are required for a standard connection.See the installation sheet for more information.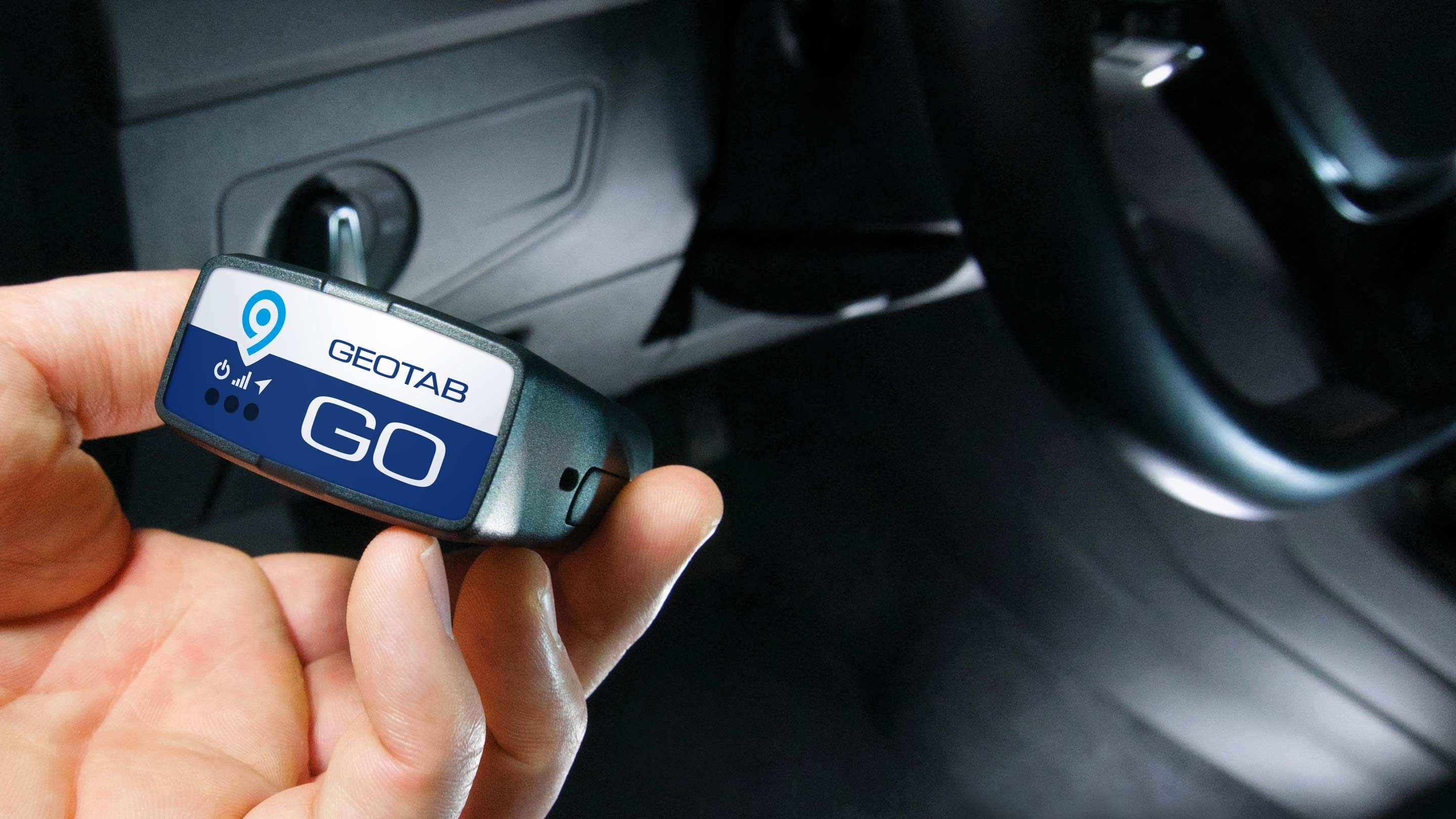 Deceptively simple
The GO9 looks small, but delivers great value for your connected fleet. Collect engine data, while the GPS and internal sensors record how and where the vehicle moves. Let our leading fleet management software analyse and help you make informed, reliable decisions for your fleet.
Easy to install
Expandable via IOX
Secured communication
In-built accelerometer and gyroscope
Extensive vehicle support
Broad EV compatibility
View installation sheet
Customize your solution with expansion
The GO device features IOX expansion technology for added functionality. Connect the device to other hardware solutions, such as driver identification, in- and on-vehicle cameras, audible alerts, satellite modem for increased live coverage, or a suite of connected sensors for the vehicle or payload. Geotab can help you design a system that meets your unique fleet management needs.
Learn more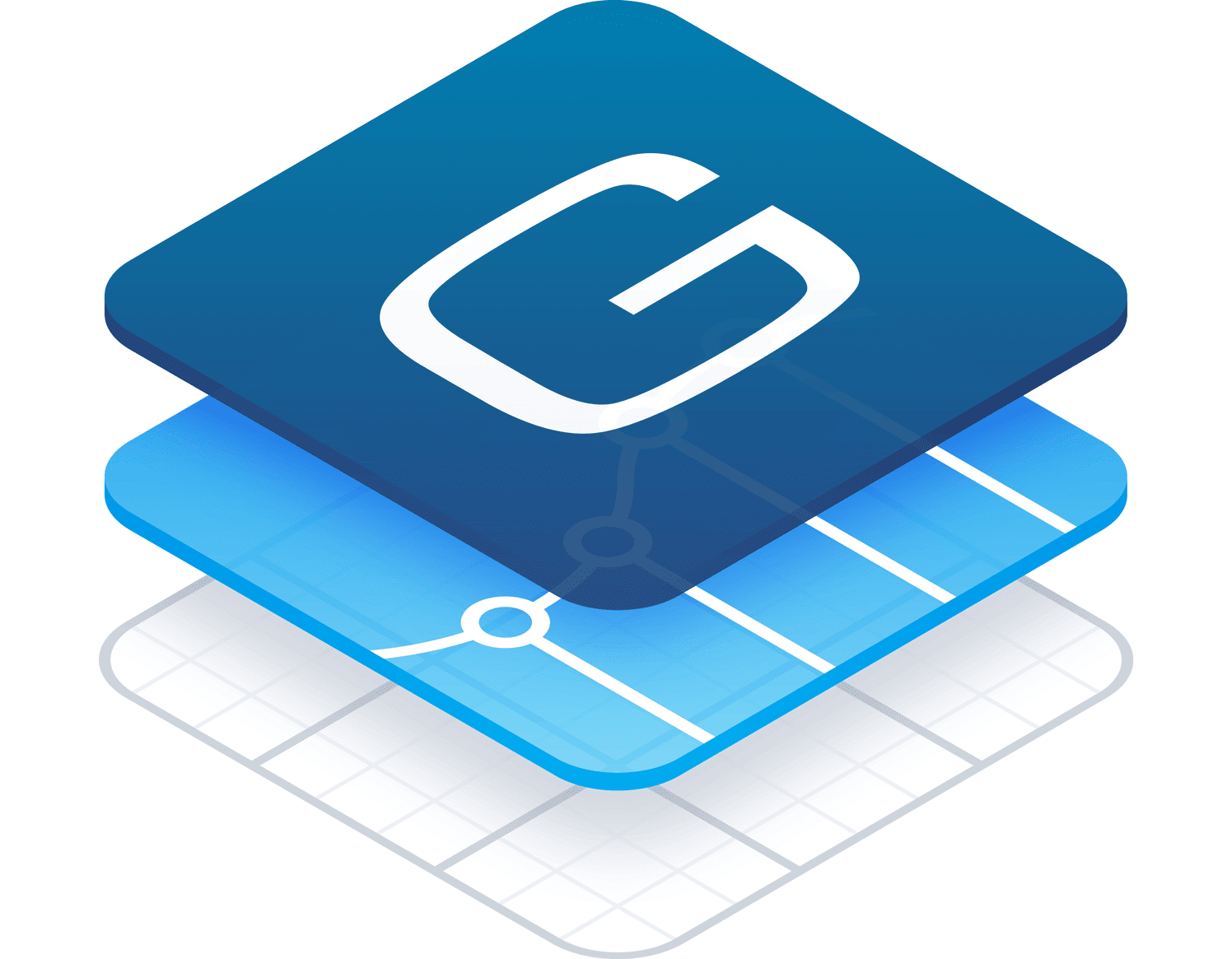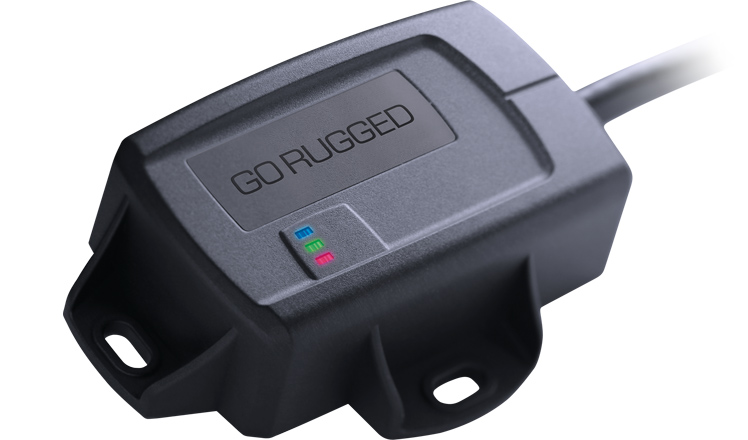 Harsh environments? GO RUGGED
Geotab's GO RUGGED device for harsh conditions and external installations features advanced telematics in a ruggedised enclosure — the perfect fit for heavy machinery, powered trailers, and other assets exposed to weather. The GO RUGGED is IP67-rated for protection against dust, contact and water interference.
View brochure
Ready to optimise your fleet?
Let us show you how simple it is to use our web-based software and fleet tracking devices to manage your fleet.