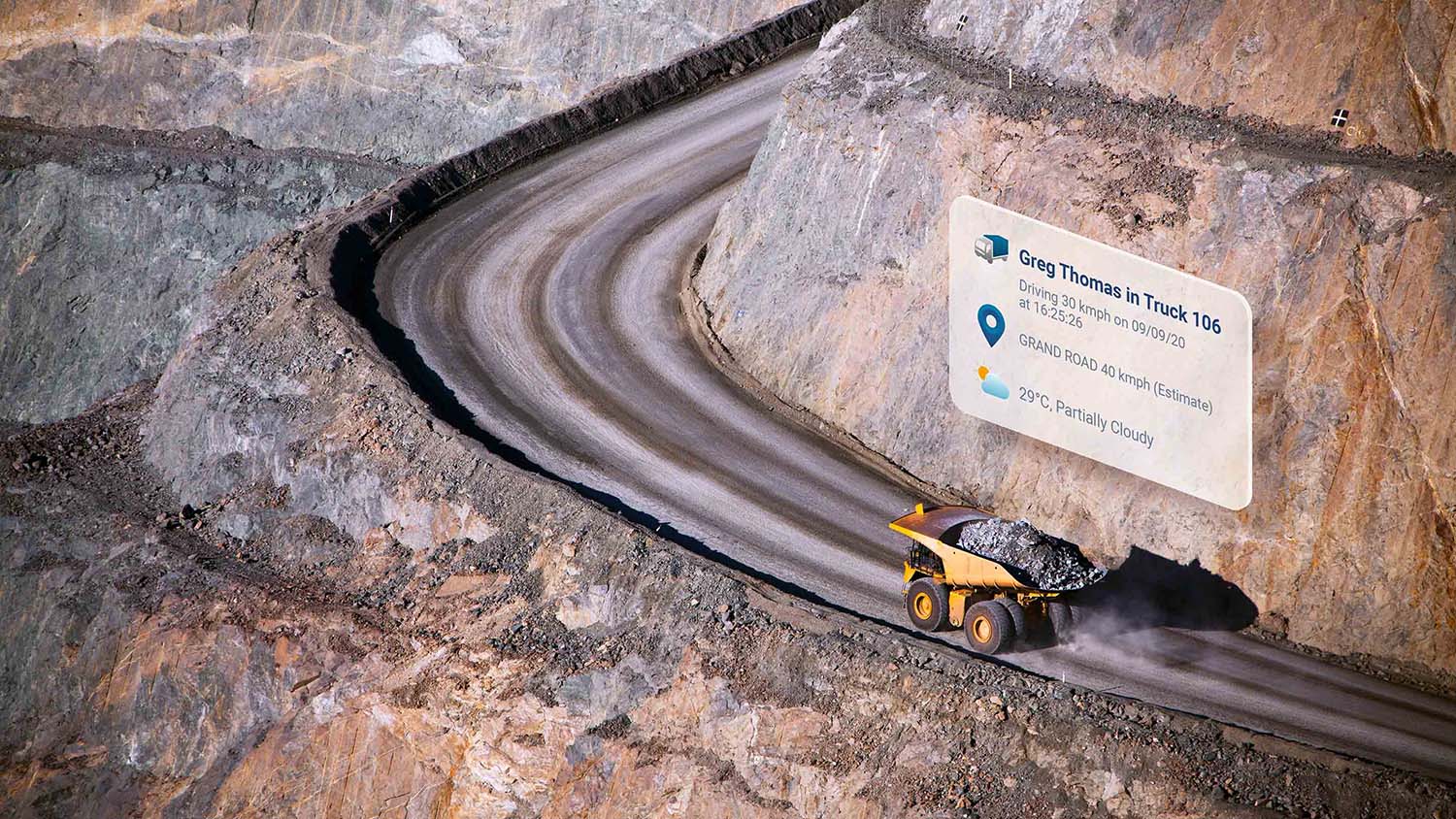 Oil and gas fleet management for harsh environments
Manage your fleet in the harshest environments with mining fleet telematics.
Request a demo
Oil and gas fleet management features
Improve remote worker safety
Monitor lone workers via GPS and receive real-time notifications when a worker is in distress.
Keep assets secured, even in harsh environments
Locate your fleet vehicles quickly and accurately by tracking movement in real-time.
Plan targeted, efficient vehicle maintenance
Save on fleet maintenance costs and reduce vehicle downtime by catching problems early.
---
Keep remote workers safe through an in-vehicle IoT hub
Resources exploration and extraction often means workers isolated in some of the harshest conditions in Australia. By installing Geotab's GPS tracking devices and extending this to include a satellite modem, you can include safety features such as in-vehicle duress alarms on man-down safety pendants. Geotab's unique platform also has rollover detection and automated alerts to inform search and rescue when help is needed.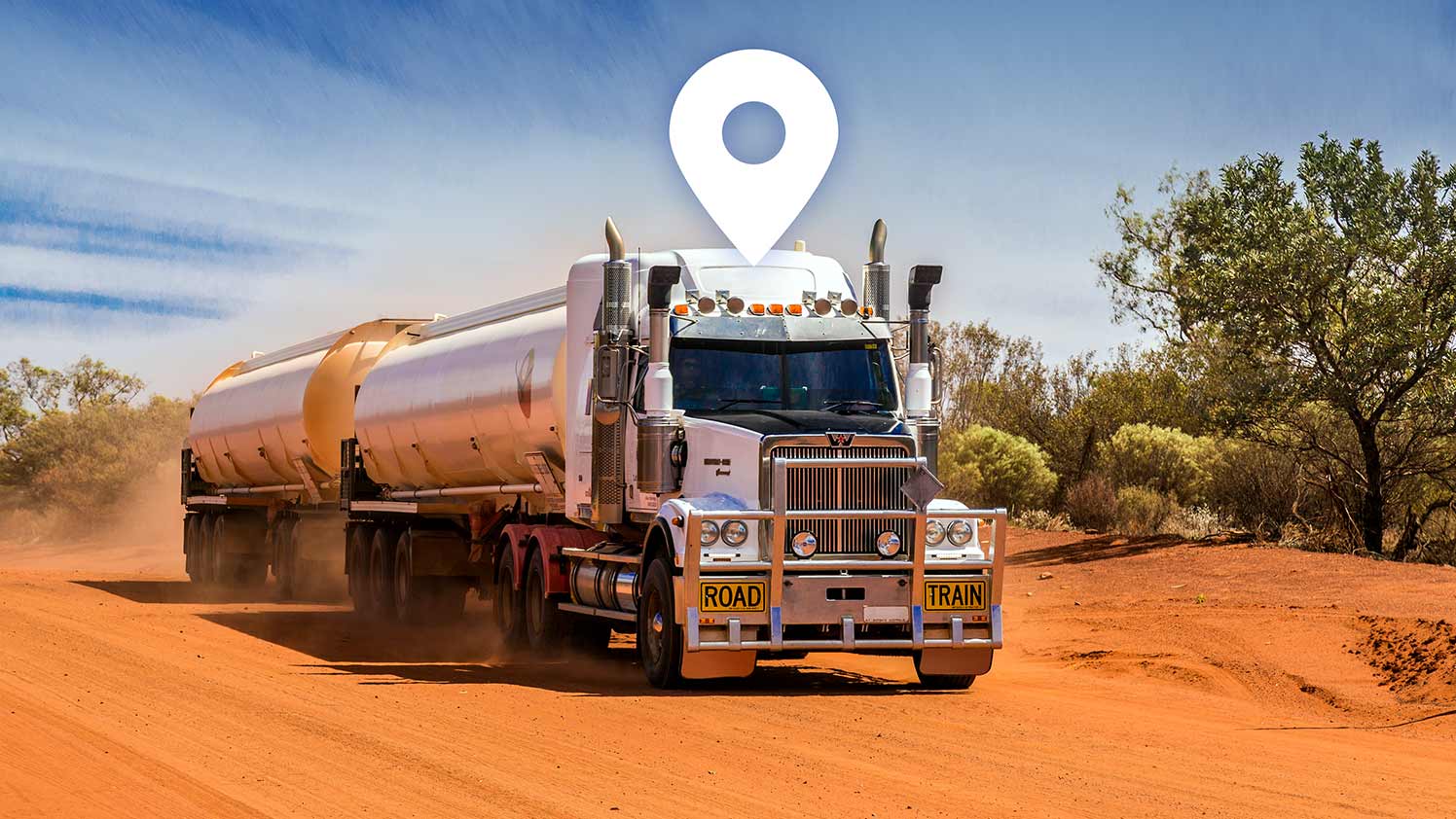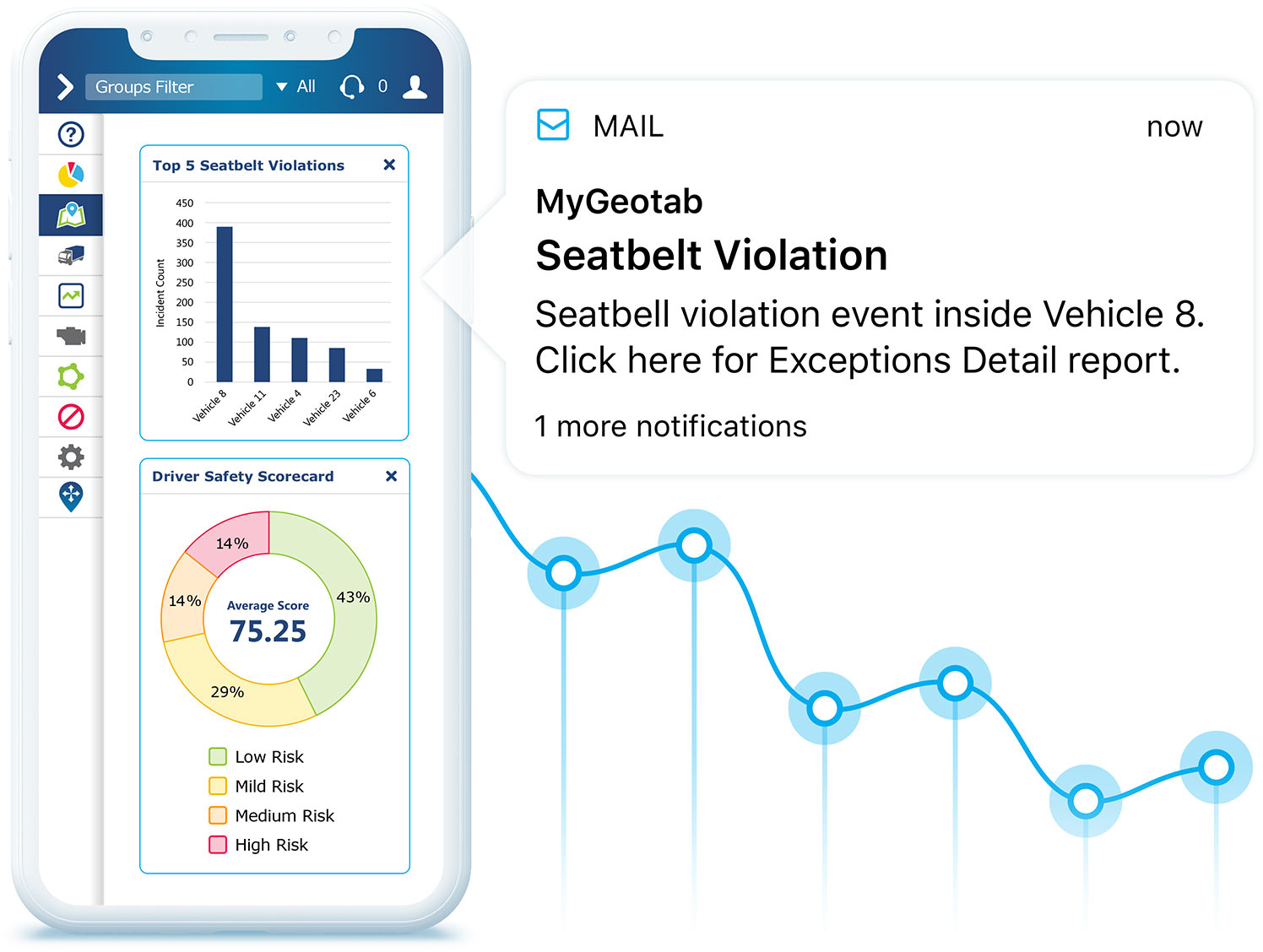 Driver safety anywhere, anytime
Workers in the resources sector travel long distances in remote Australia, tempting risky behaviours. Monitor harsh acceleration, turning and braking, as well as four-wheel drive and seat belt use and speeding. Generate driver safety scorecards or automated alerts for unsafe practice to get your team home safe.
Extend the solution with driver identification
Geotab's vehicle trackers can include a driver ID module. Using a near-field communication (NFC) tag, the driver identifies themself to the vehicle and to your reports. Know who is using your fleet and when to improve safety and fleet productivity.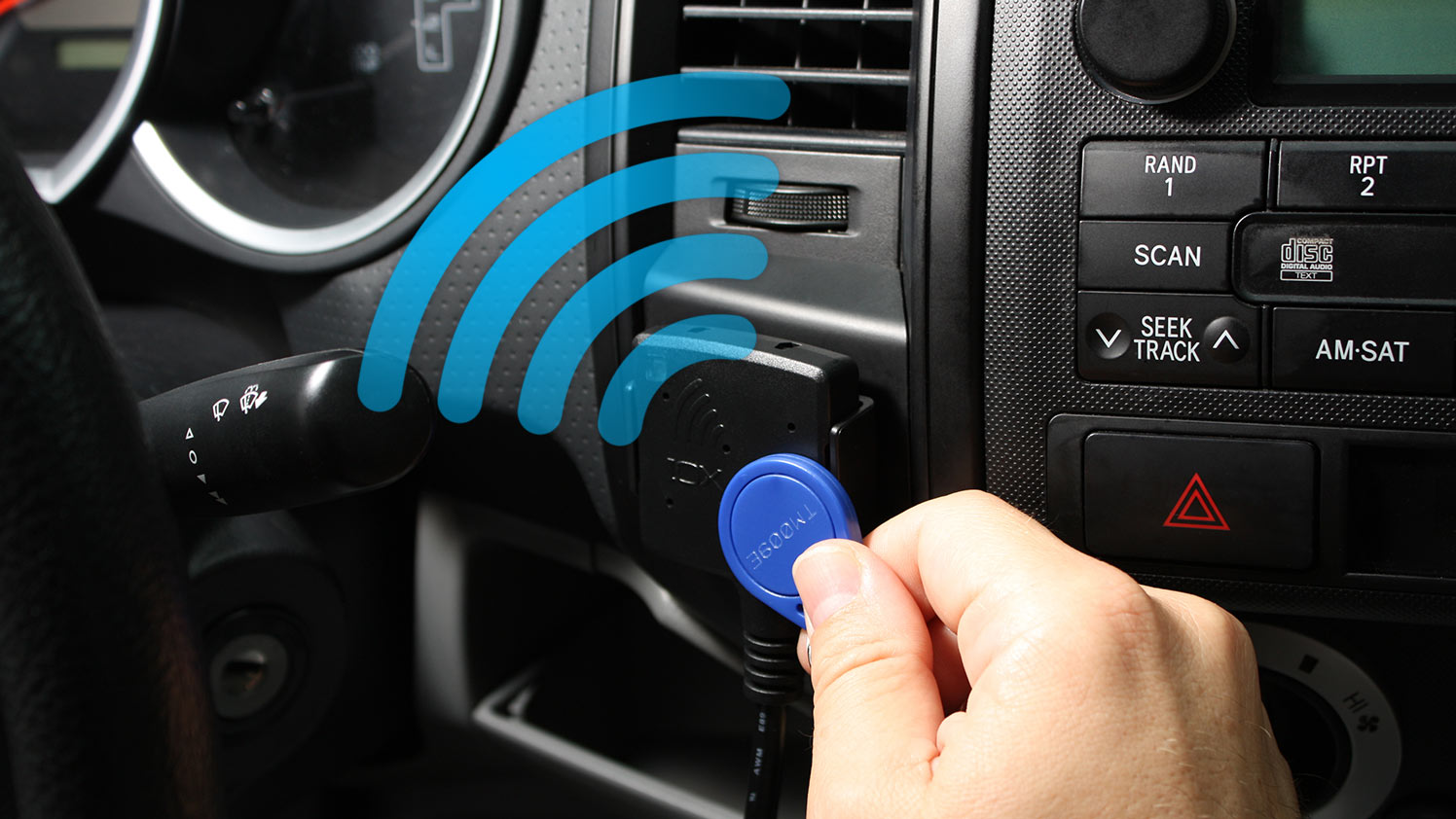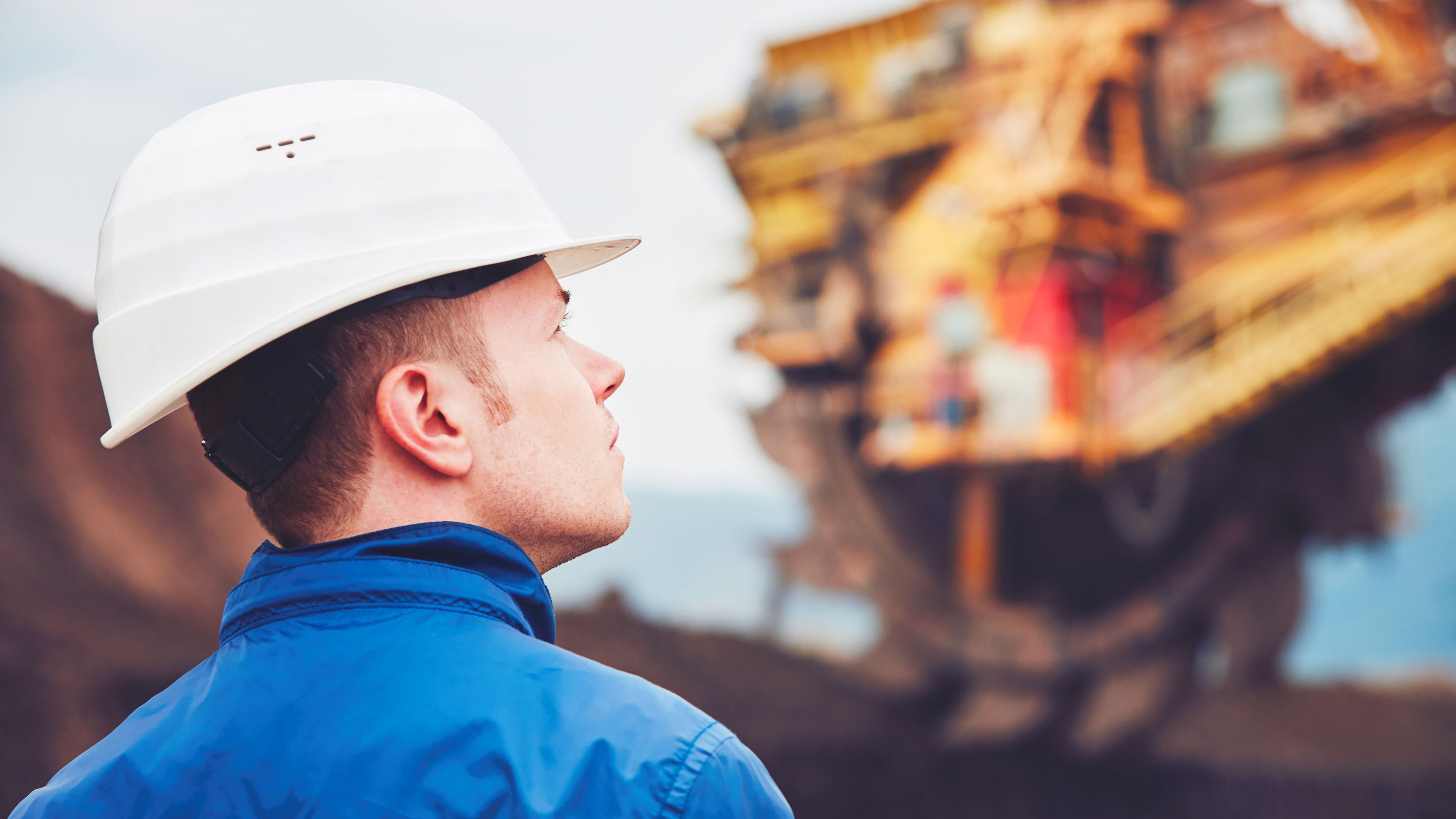 Why use Geotab's oil and gas fleet management software?
Keep your fleet productive with predictive maintenance
Know who is driving when with our driver ID expansion
Be alert to danger with in-vehicle and on-person duress alarms
Improve driver safety with scorecards and performance reports
Route mapping and idling alerts to save you fuel costs
View brochure
Plan the optimal routes and minimise idling and fuel costs
Fuel is one of the biggest expenses of any fleet. By mapping the best fleet route to site or back, you can minimise the fuel consumed and save your business money. Alert your drivers to excessive and wasteful idling for improved productivity.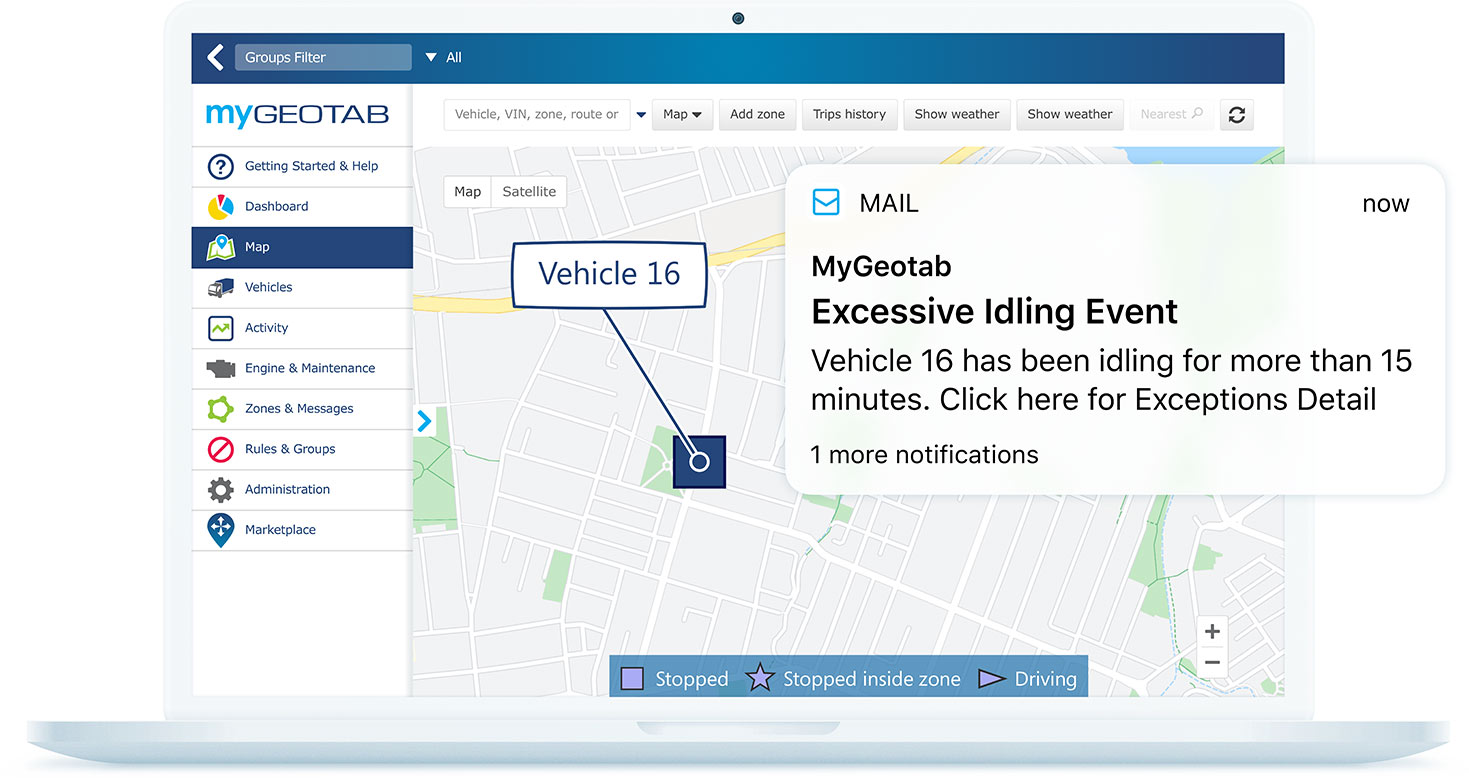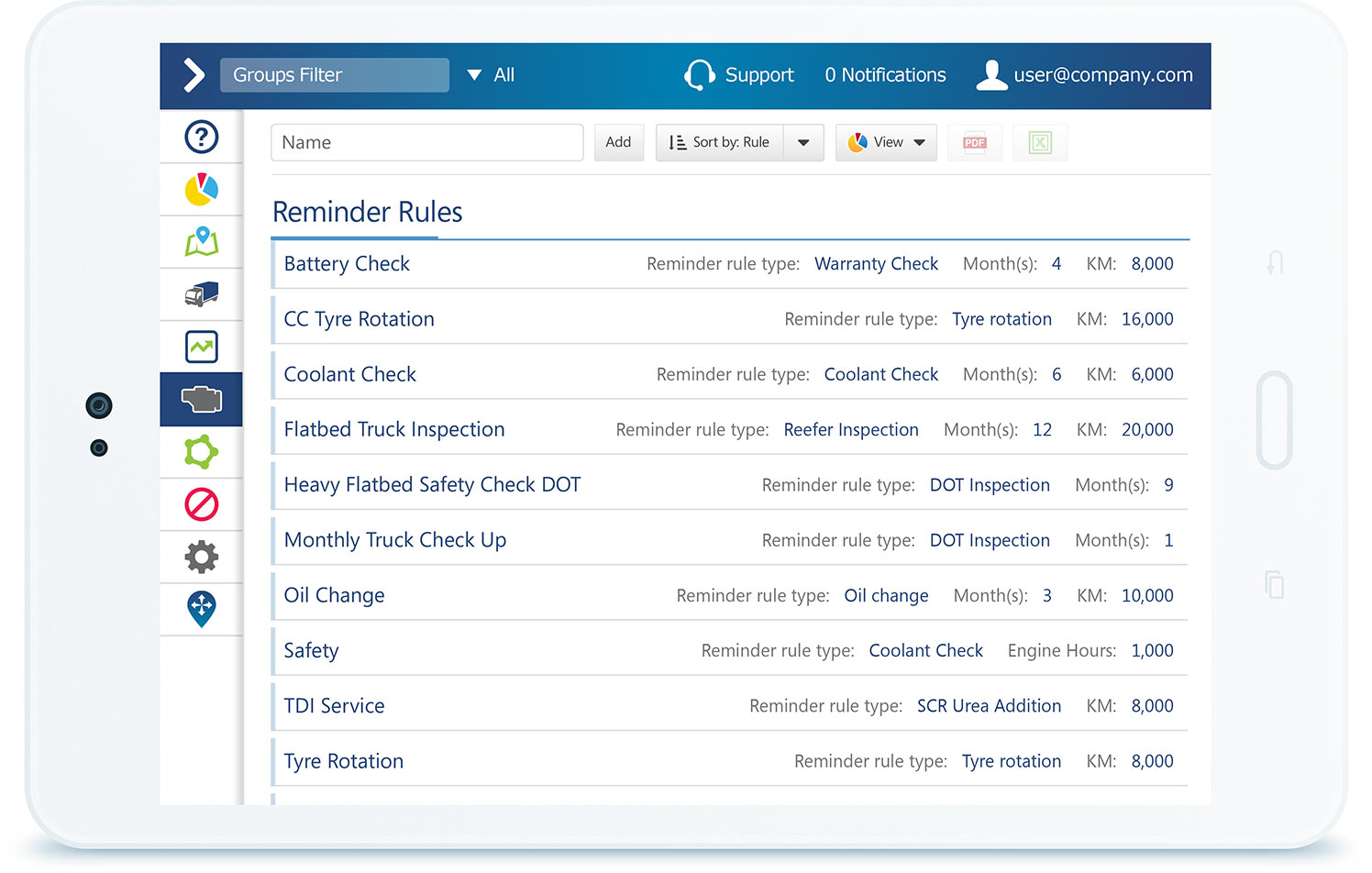 Target maintenance to your most needful assets
Geotab's advanced fleet management solution allows you to predict issues in the fleet. By intercepting engine faults before they cause a breakdown in remote Australia, you can plan service schedules or recall assets back to camp to keep workers safe and vehicles in the best condition.
---
---
---
Commonly asked questions
How does fleet management work in the oil, gas and mining industry?
Geotab helps companies in the resources sector to measure the performance of their fleet vehicles and equipment, and monitor their location in real time. The Geotab GO device identifies maintenance requirements early, which reduces downtime. It can monitor lone workers in the field via GPS, and receive real-time alerts if they, or their vehicle are in distress. The GO RUGGED devices are especially resilient, and effective at tracking heavy equipment and trailers.
Can tracking be carried out for any type of oil, gas and mining transportation?
Oil, gas and mining companies that have vehicles and equipment operating in harsh environments can use the Geotab GO RUGGED device to track and monitor location, driver behavior, vehicle health and fuel usage for heavy-duty transport trucks, trailers, containers, generators and other movable assets.
What are the biggest challenges in managing an oil, gas and mining fleet?
Vehicles and equipment in this industry operate in very harsh, remote conditions, and need to be tracked and monitored accordingly. They require preventative maintenance to maximise their performance and productivity. Companies in these industries need to ensure their drivers are driving safely, they aren't exceeding their assigned work schedules, and aren't driving outside of their designated territory.
Geotab telematics solutions address all of these challenges with rugged, GPS-enabled devices and critical insights. Geotab GO devices can identify where vehicles and equipment are, and if they require any maintenance or repairs.
What are the advantages of using a tracker in the oil, gas and mining industry?
Geotab telematics solutions enable companies in the resources sector to monitor the health, location and performance of their vehicles and equipment in real-time, and from a distance. GO RUGGED devices are reliable and resistant to wear and tear.
Other benefits include:
Geotab Keyless Bluetooth and cell commands ensure that vehicles are locked at night, and are accessible to all authorized drivers.
Open data integration platform for insights on vehicle and equipment productivity and performance.
The MyGeotab portal collects and retains data for driver safety scorecards.
Monitor engine hours, fuel usage and idling trends
Which types of oil, gas and mining transportation vehicles does the Geotab tracking device work on?
The Geotab GO device is compatible with many different cars, trucks and vans, including gas-powered and electric vehicles. Fleet managers can track passenger vehicles, EVs, heavy-duty trucks, farm machinery, earth moving equipment, quarrying equipment, powered trailers and much more together on their MyGeotab fleet management software dashboard.
How can telematics help companies in the oil, gas and mining sector?
Thanks to fleet monitoring, you can optimise your services and use our maintenance software to avoid major breakdowns and save on repair costs.
How can fleet management software make mining safer?
By constantly monitoring construction fleets even in no-coverage areas, so that you can ensure the safety of fleets and your drivers, and by alerting the personal safety system of unaccompanied workers, so that you can monitor workers via GPS and receive notifications if they are in danger.
How do Geotab's oil, gas and mining solutions work?
Solutions for oil, gas and mining companies include IOX technology, which allows you to include alert buttons, adaptors and harnesses for various vehicle models, and the option to include GoTalk for easy driver communication and asset tracking, which allows you to easily track vehicles belonging to the oil companies' fleet.
Ready to optimise your fleet?
Let us show you how simple it is to use our web-based software and fleet tracking devices to manage your oil, gas and mining fleet.