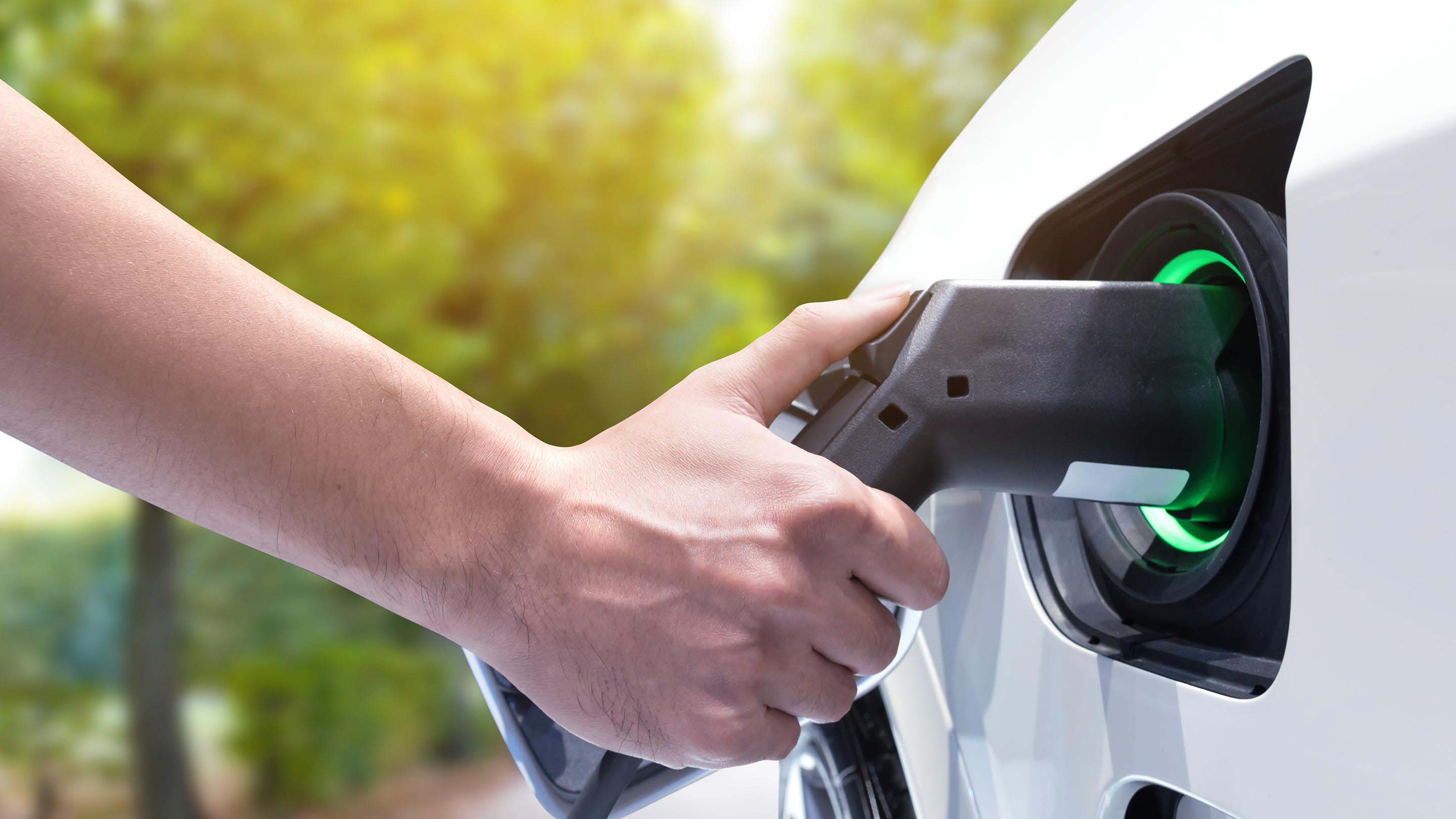 Unparalleled electric vehicle (EV) support
Monitor and manage the performance of your EV fleet — battery or plug-in — alongside your combustion vehicles as you drive into the future.
Electrify your fleet
Keep track of your energy use, fuel or electric
Geotab's Fuel and EV Energy Usage report helps you compare both vehicle types in one simple place. Monitor how your EVs are performing against traditional engine vehicles, or gain insight into battery usage patterns to streamline charging processes. Identify any Plug-in Hybrid Electric Vehicles (PHEVs) operating on fuel alone, to better target vehicle allocation.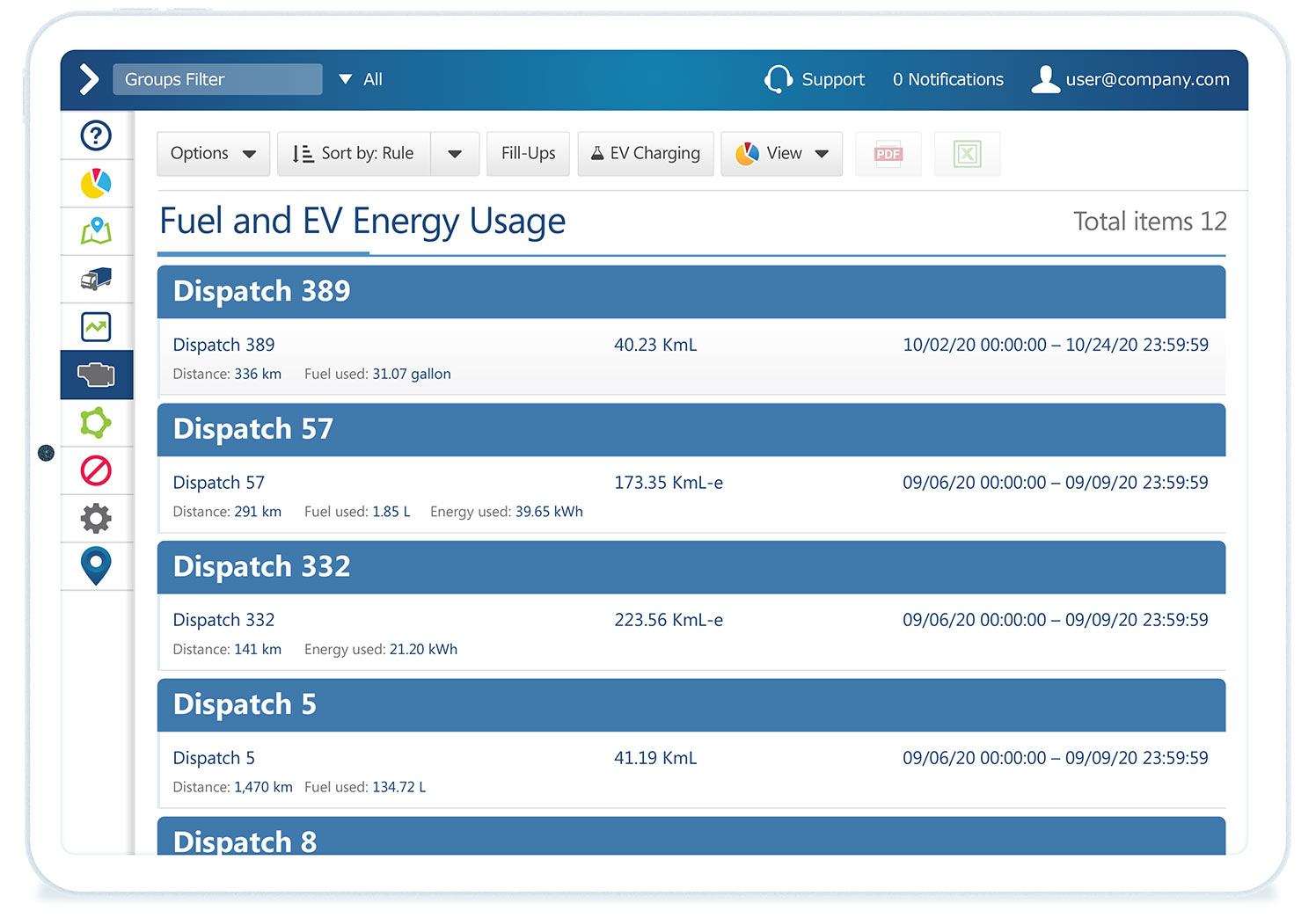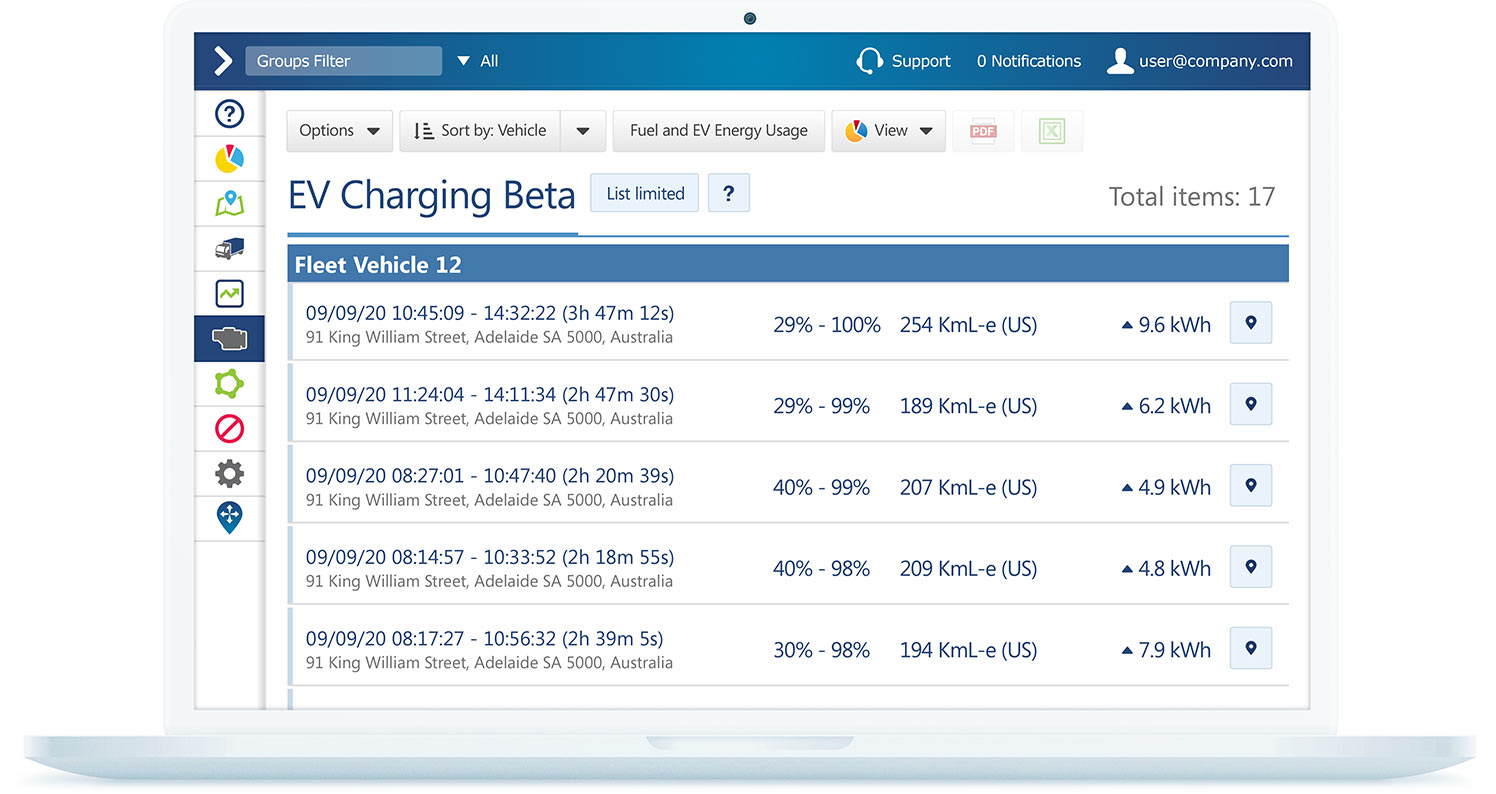 Identify patterns in EV charging
The EV charging report shows you when and where your EV fleet vehicles are charging, how long they have been there, and how much charge they gained. Dig deeper than battery percentage to identify opportunities to better utilise your fleet assets.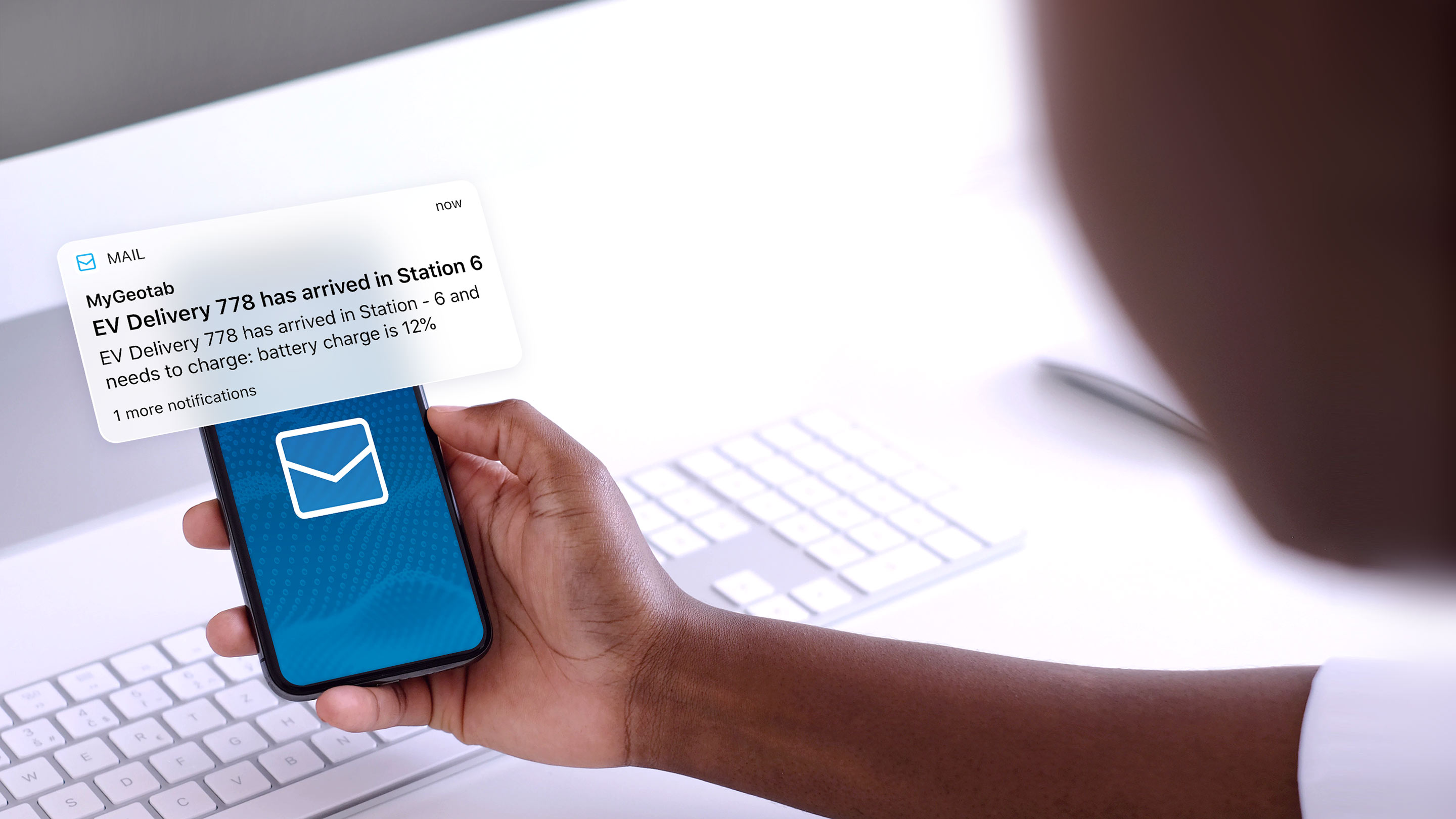 Customise notifications for your EV fleet
Generate a text, email or desktop notification when batteries run low and a vehicle needs to be pulled from the field
Prioritise charging for the lowest batteries to make the most of limited charging infrastructure
Reduce peak energy consumption by setting rules to prevent charging at specific times and getting alerts so you can manage charging effectively
See our solutions in action
Real-time charge information at your fingertips
See the battery levels of your entire fleet at-a-glance, in real time. Check which EVs in your fleet have the most or least charge before dispatching a vehicle to a job, so the work gets done before it's time to recharge back at base. Real-time charging status lets you quickly see which vehicles are in the process of recharging at any time.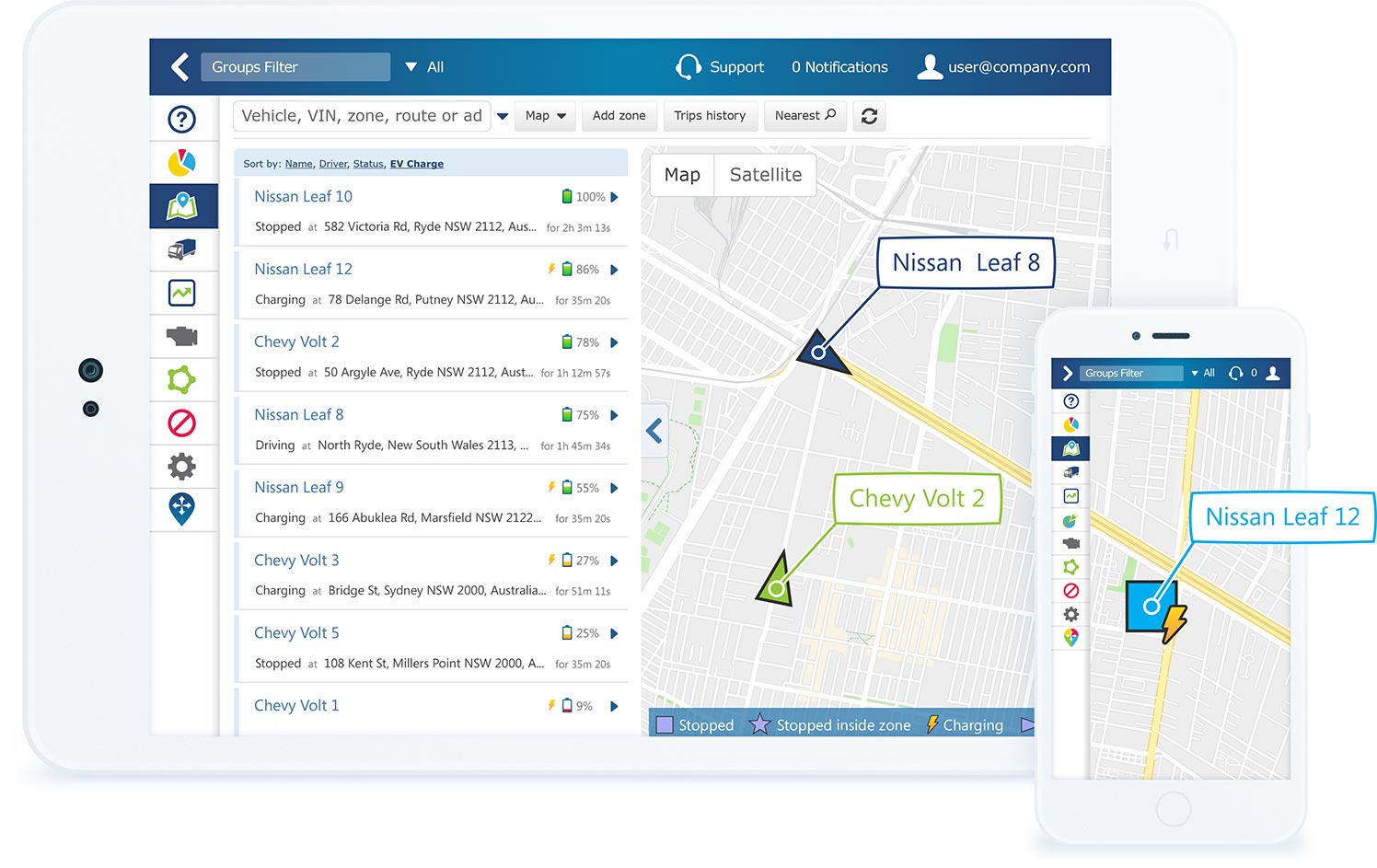 Ready to electrify your fleet?
Let us show you how simple it is to use our web-based software and fleet tracking devices to manage your fleet of EVs and PHEVs.