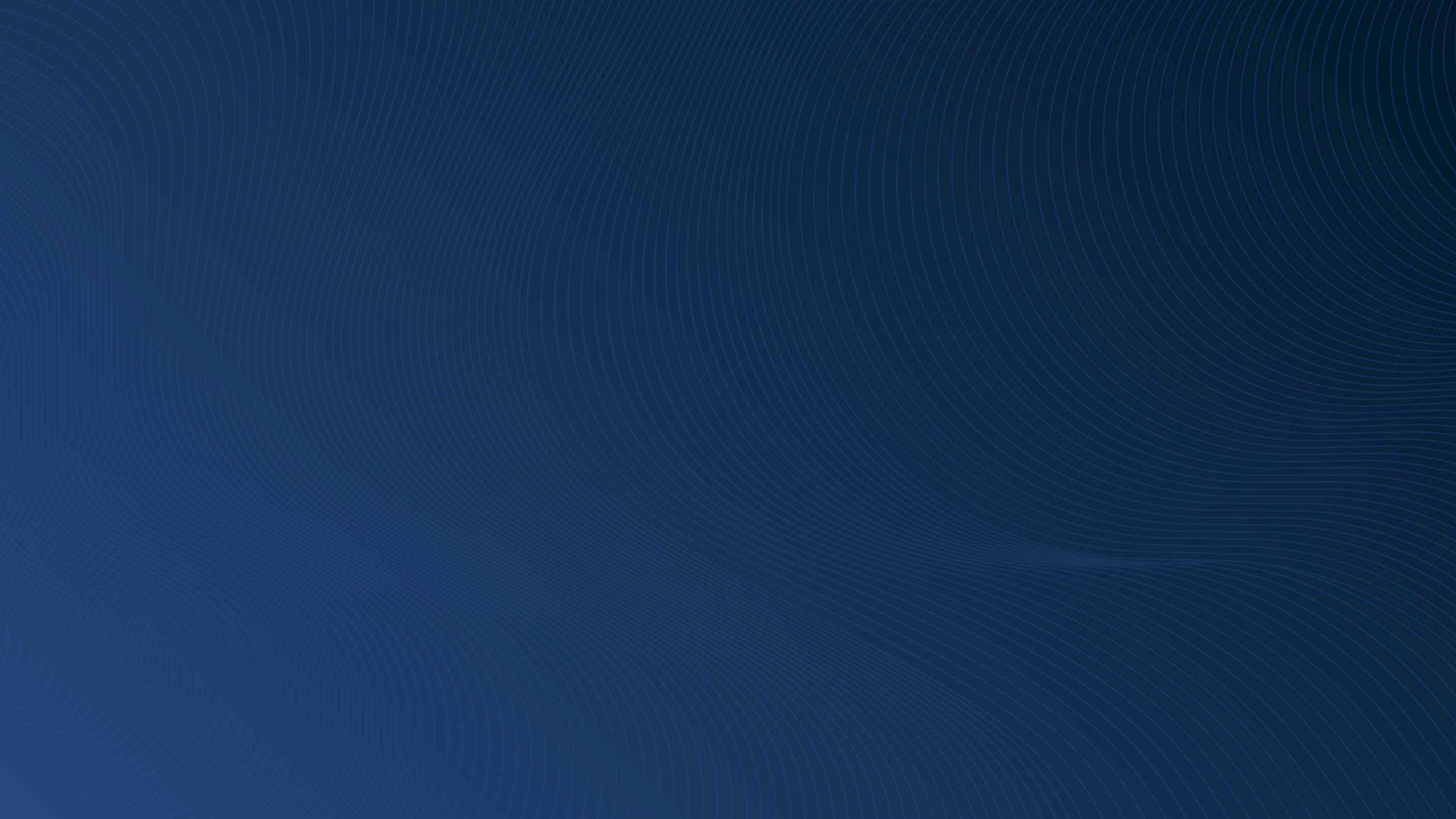 GEOTAB WEBSITE TERMS AND CONDITIONS OF USE
Geotab Inc., an Ontario corporation (together with its affiliates and subsidiaries, collectively and individually "Geotab"), is pleased to provide this website, including its existing and future subdirectories and subdomains (the "Site") subject to the following terms and conditions of use (as they may be replaced, amended, supplemented or otherwise modified from time to time, the "Terms of Use").
1. Acceptance of Terms of Use
Before using the Site, please read these Terms of Use carefully. Throughout the Terms of Use, "we", "us" and "our" refer to Geotab, and "you" or "your" refer to you personally (i.e., the individual who reads and agrees to be bound by these Terms of Use), and, if you access this Site on behalf of a corporation or other legal entity, you and such corporation or other legal entity on whose behalf you access the Site. To use this Site, you must be at least: (i) 18 years old; or (ii) the age of majority in the jurisdiction where you reside and from which you use the Site. Geotab provides the information, products and services on the Site to you, conditioned upon your acceptance, without modification, of the Terms of Use contained herein. Your use of the Site constitutes your agreement with such Terms of Use.
2. Use of Website and Website Material
This Site is provided for your personal non-commercial use and you may not copy material from this Site for commercial use. You may copy material in limited quantities from this Site for your personal non-commercial use provided that our copyright notice is affixed to the copied material. Geotab reserves the right to restrict your use of this Site at any time.
You agree that you will not use the Site or any of its content:
to post, contribute or otherwise transmit:

any unlawful, threatening, libellous, defamatory, obscene, scandalous, inflammatory, pornographic or profane material or any material that could constitute or encourage unlawful conduct give rise to civil liability, or otherwise violate any law;
anything that consists of or contains political campaigning, commercial solicitation, chain letters, mass mailings, or any form of "spam"; or
any software viruses, worm, Trojan horse or other computer code, file, or program that is harmful or invasive or may or is intended to damage or hijack the operation of any hardware or software.

to harvest or collect personally identifiable information about other users of the Site;
to impersonate any person or entity, including any representative of Geotab; falsely state or otherwise misrepresent your affiliation with any person or entity; or express or imply that Geotab endorses any statement you make;
to interfere with or disrupt the operation of the Site or the servers or networks used to make the Site available; or violate any requirements, procedures, policies or regulations of such networks;
to restrict or inhibit any other person from using the Site (including by hacking or defacing any portion of the Site);
to use the Site to advertise or offer to sell or buy any goods or services without Geotab's express prior written consent;
to reproduce, duplicate, copy, sell, resell or otherwise exploit for any commercial purposes, any portion of, use of, or access to the Site;
to modify, adapt, create derivative works of, translate, reverse engineer, decompile or disassemble any portion of the Site, except as and solely to the extent expressly authorised under applicable law overriding any of these restrictions;
to remove any copyright, trademark or other proprietary rights notice from the Site or content, or any other materials originating from the Site;
to frame, archive, cache or mirror any part of the Site without Geotab's express prior written consent;
to create a database by systematically downloading and storing all or any Site content; or
to use any robot, spider, site search/retrieval application or other manual or automatic device to retrieve, index, "scrape," "data mine" or in any way reproduce or circumvent the navigational structure or presentation of the Site, without Geotab's express prior, written consent.
3. Ownership & Intellectual Property
The Site, its design, all text, graphics, content, video, audio and its selection and arrangement are the property of Geotab or its third party providers, and are protected under the copyright laws of Canada and other countries. None of the content found on the Site may be reproduced, republished, distributed, displayed, sold, transferred, or modified without the express written permission of Geotab. The name "Geotab", the Geotab logo and all other related trademarks and design marks displayed on the Site are registered and common law trademarks of Geotab. Other trademarks and design marks appearing on this website are trademarks of their respective owners. Nothing contained on the Site should be construed as granting, by implication or otherwise, any licence or right to use any trademarks except with the express written permission of Geotab or the other party that may own the applicable trademarks.
4. Accounts; Username and Password
Your use of certain aspects and subdomains of the Site, such as Geotab Community and Geotab Marketplace, may require you to create an account, which may be accessed only by use of a login name and password or through a single-sign-on process. You are solely responsible and liable for any use and misuse of your login name and password and for all activities that occur under your login name and password. For security reasons, you must keep your login name and password confidential and not disclose them to any person or permit any other person to use them, except an authorised representative of Geotab.
All login names and passwords remain the property of Geotab, and may be cancelled or suspended at any time without any notice or liability to you or any other person. Geotab is not under any obligation to verify the actual identity or authority of the user of any login name or password.
You must immediately notify Geotab of any unauthorised use of your login name or password, or if you know or suspect that your login name or password has been lost or stolen, has become known to any other person, or has been otherwise compromised.
5. Geotab Community
The Geotab Community Site provides Geotab's end customers, resellers, and users access to a community forum for questions, comments, and other information ("Geotab Community"). You must have an account and be logged in to post on Geotab Community. Your use of the Geotab Community Site is subject to the Geotab Community Guidelines and the Geotab Community Terms and Conditions.
6. Disclaimers; Limitation of Liability; Indemnity
Your use of this Site and material from this Site is at your own risk. While Geotab strives to provide accurate and up-to-date material on the Site, Geotab makes no warranties or representations as to the accuracy, completeness, currency, reliability or suitability of the Site or any material on the Site. The content of the Site is not intended to amount to advice on which you should rely. You must obtain more specific or professional advice before taking, or refraining from, any action or inaction on the basis of the content on the Site.
Geotab is not responsible for late, lost, incomplete, illegible, misdirected or stolen messages or mail, unavailable network connections, failed, incomplete, garbled or delayed computer transmissions, on-line failures, hardware, software or other technical malfunctions or disturbances or any other communications failures or circumstances affecting, disrupting or corrupting communications. In addition, Geotab assumes no responsibility, and will not be liable for, any damages to, or any viruses affecting your computer equipment or other property on account of your access to, use of, or browsing on the Site or your downloading of any materials, data, text, images, video or audio from the Site.
WITHOUT LIMITING THE FOREGOING, THIS SITE AND THE MATERIAL PROVIDED ON THIS SITE ARE PROVIDED ON AN "AS IS'' AND "AS AVAILABLE" BASIS WITHOUT WARRANTY OF ANY KIND EITHER EXPRESS OR IMPLIED, INCLUDING BUT NOT LIMITED TO, THE IMPLIED WARRANTIES OF MERCHANTABILITY, FITNESS FOR A PARTICULAR PURPOSE, OR NON-INFRINGEMENT.
UNDER NO CIRCUMSTANCES, INCLUDING BUT NOT LIMITED TO NEGLIGENCE, SHALL GEOTAB, ITS, AGENTS, SHAREHOLDERS, DIRECTORS, OFFICERS, EMPLOYEES, REPRESENTATIVES, SUCCESSORS, LICENSORS OR ASSIGNS (COLLECTIVELY, THE "GEOTAB PARTIES") BE LIABLE TO YOU OR ANY THIRD PARTY FOR DAMAGES OF ANY KIND, WHETHER BASED IN TORT, CONTRACT, STRICT LIABILITY OR OTHERWISE, INCLUDING, WITHOUT LIMITATION, ANY DIRECT, INDIRECT, INCIDENTAL, CONSEQUENTIAL, SPECIAL, PUNITIVE, OR EXEMPLARY DAMAGES EVEN IF GEOTAB HAS BEEN ADVISED SPECIFICALLY OF THE POSSIBILITY OF SUCH DAMAGES, ARISING IN ANY WAY FROM OR IN CONNECTION WITH THE SITE OR YOUR USE THEREOF SUCH AS, BUT NOT LIMITED TO, LOSS OF REVENUE OR ANTICIPATED PROFITS OR LOST BUSINESS. APPLICABLE LAW MAY NOT ALLOW THE LIMITATION OR EXCLUSION OF LIABILITY OR INCIDENTAL OR CONSEQUENTIAL DAMAGES. IN NO EVENT SHALL GEOTAB'S TOTAL LIABILITY TO YOU FOR ALL DAMAGES, LOSSES AND CAUSES OF ACTION (WHETHER IN CONTRACT OR TORT, INCLUDING BUT NOT LIMITED TO, NEGLIGENCE) EXCEED THE LESSER OF THE AMOUNT PAID BY YOU, IF ANY, FOR ACCESSING THIS SITE, AND CAD$250.
To the fullest extent permitted by law, you shall indemnify, defend and hold harmless the Geotab Parties from any and all claims, demands, damages, costs and liabilities, including reasonable lawyers' fees, arising out of or in connection with: (1) any breach by you of your obligations under these Terms of Use; or (2) your unlawful and/or unauthorised use of, or activities in connection with this Site.
7. Third Party Websites
Geotab has not reviewed any of the third party websites that may be linked to the Site and is not responsible for any such third party websites. By linking to a third party website or permitting such a link to appear on the Site, Geotab does not endorse the website operator or the content of the linked website.
8. Idea Submission & Use of Information
Geotab welcomes your comments and suggestions on this Site and its products, but Geotab does not seek to solicit any confidential or proprietary ideas, suggestions, materials or other information relating to developing, designing, redesigning, modifying, manufacturing or marketing its products or any new products. By submitting to Geotab any information, including but not limited to feedback, data, questions, comments, suggestions, or the like, you agree that: (i) all such information shall be deemed the property of Geotab and your submission shall constitute an assignment to Geotab of all worldwide rights, titles, and interests in and to such information; (ii) such information is not confidential to you and Geotab will not be liable for any use or disclosure of such information; and (iii) Geotab may publish such information, use it as part of its operations, and incorporate its concepts in Geotab products without liability or compensation to you.
9. Privacy Policy
By using the Site, you acknowledge that you have read Geotab's Privacy Policy, the terms of which are incorporated into these Terms of Use. By submitting your personal information in connection with your use of the Site, you consent to the collection, use and disclosure of your personal information by Geotab in accordance with the terms of and for the purposes set out in Geotab's Privacy Policy.
10. General
a. Governing Law; Jurisdiction. The Site and these Terms of Use will be governed by and construed in accordance with the laws of the Province of Ontario and the federal laws of Canada applicable therein, without giving effect to any choice or conflict of law provision, principle, or rule (whether of the laws of the Province of Ontario or any other jurisdiction) and notwithstanding your domicile, residence, or physical location. Any action or proceeding arising out of or relating to this Site and under these Terms of Use will be instituted in the courts of the Province of Ontario and/or the Federal Court of Canada, and each party irrevocably submits to the exclusive jurisdiction of such courts in any such action or proceeding. You waive any and all objections to the exercise of jurisdiction over you by such courts and to the venue of such courts.
b. Severability. If any provision of these Terms of Use is unenforceable, that provision shall be deemed severed from these Terms of Use and shall not affect the validity and enforceability of the remaining provisions.
c. Entire Agreement. These Terms of Use, together with those terms and conditions incorporated or referred to in these Terms of Use, constitute the entire agreement between us pertaining to your use of the Site.
d. Amendment; Modifications. Geotab may, in its sole discretion and for any reason, modify, supplement or amend these Terms of Use without any notice or liability to you or any other person, by posting revised Terms of Use on the Site. Your continued use of the Site signifies your acceptance of any revised Terms of Use, so check back frequently to read the most recent version.
e. Language. The parties have required that these Terms of Use and all documents relating thereto be drawn up in English. Les parties aux présentes ont exigé que cette entente et tous autres documents envisagés par les présentes soient rédigés en anglais. These Terms of Use may be available in languages other than English. To the extent of any inconsistencies or conflicts between these English Terms of Use and the Terms of Use available in another language, the most current English version of the Terms of Use will prevail. Any disputes arising out of these Terms of Use will be resolved in English unless otherwise determined by Geotab (acting in its sole discretion) or as required by applicable law.
f. Headings. The headings used in these Terms of Use are included for convenience only and will not limit or otherwise affect these Terms of Use.
g. Waiver. No failure to exercise, or delay in exercising, any right, remedy, power, or privilege arising from these Terms of Use operates, or may be construed, as a waiver thereof.