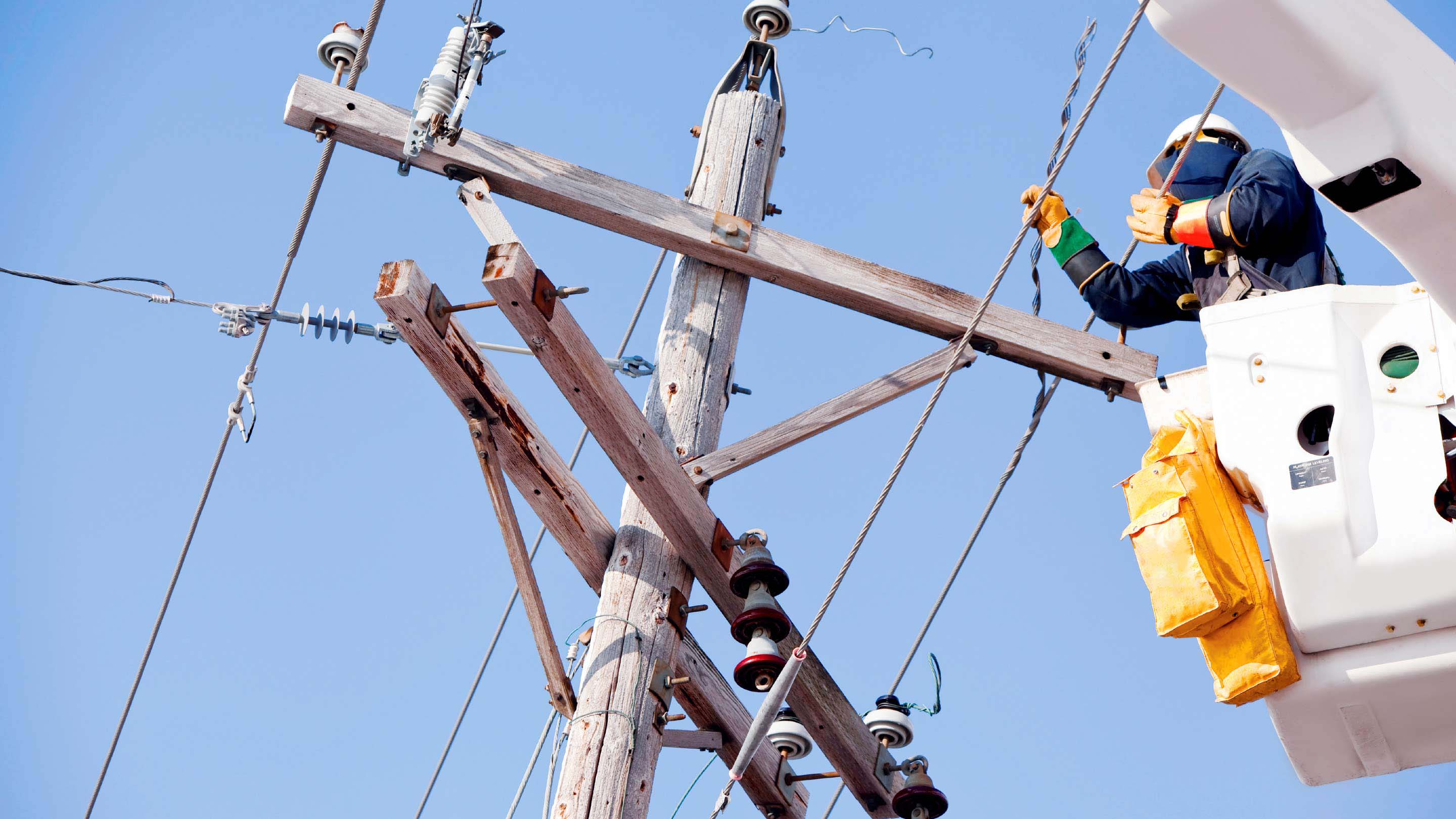 Telecommunications and utility fleet management
Advanced telematics helps you manage important infrastructure.
Request a demo
Key points
Help your fleet transition to an electric future
Plan efficient routes and manage job dispatching with ease, thanks to utility dispatching software
Improve worker safety with utility fleet tracking, even in the most remote areas
---
Keep your team safe
Geotab's unique safety solution helps you manage safety for workers on the road. Manage unsafe driver behaviours like harsh braking, acceleration, speeding or unfastened seat belts as your team moves across your region.
Maintain safety in and outside of your mobile coverage area
Australia's infrastructure is often located far outside cellular coverage zones. Expand Geotab's utility fleet management service to include satellite coverage. By installing a duress alarm in vehicles or providing man-down emergency pendants for workers, your base of operations will always know when a driver experiences safety issues in remote areas.
Transition to electric with ongoing EV support
Geotab's unparalleled support for electric vehicles means you can continue to use only one telematics platform as you transition to EVs. Build your future fleet with a telematics solution that provides ongoing support for electric vehicles.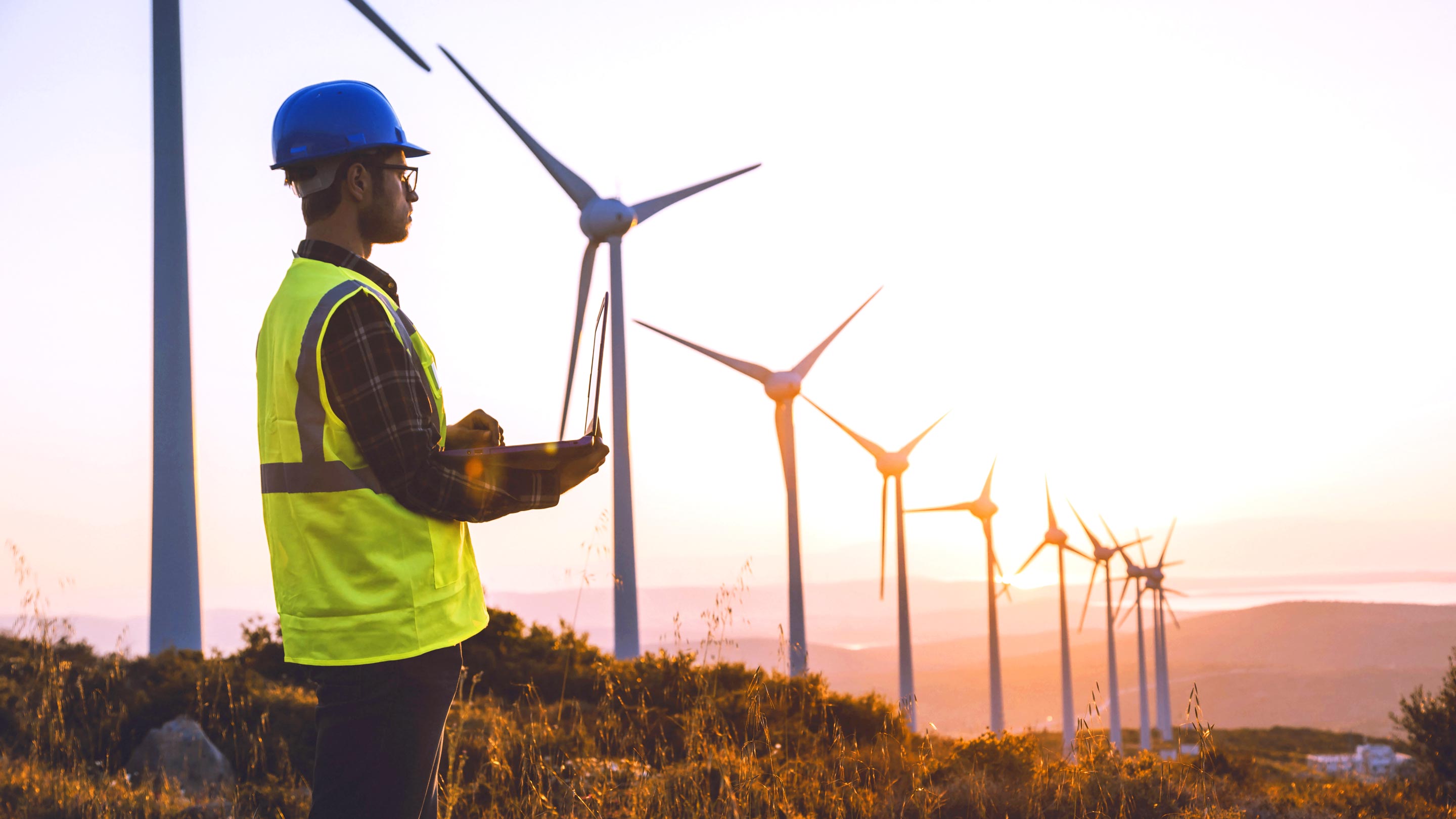 Why Geotab
Monitor safety on the road with driver performance reporting and incident notification
Utilise your assets in the field with driver identification
Expand your coverage to satellite and continue monitoring outside cellular network zones
Dispatch drivers with in-vehicle messaging capabilities
Electrify your fleet with ongoing support for EVs
View brochure
Manage mobile asset usage with driver identification
Using utility dispatching software to pool vehicle assets and install driver identification helps you report on driver safety and performance, all while reducing the assets you manage and maintain. Identify under-utilised vehicles, remove them from the fleet or redeploy them to under-served areas or teams.
Dispatch jobs to field units with expansion options
Expand Geotab's GPS trackers to include in-cab displays by Garmin. Communicate with drivers in the field and send routes and messages to dispatch them to new jobs. With real-time monitoring back at base, you can identify the nearest team or driver in your utility fleet and deploy them to emergency jobs with ease.
---
---
Commonly asked questions
What is utility fleet management?
Utility fleet management is a telematics system designed specifically for utility companies. It gives utilities capabilities that are specific to the industry and makes fleet and equipment management more efficient.
How can Geotab help track utility fleet vehicle maintenance and compliance?
Geotab can track utility fleet vehicle maintenance and compliance by successfully controlling the road and project site safety of employees and contractors. With real-time tracking and data insight, our system can help you stay connected to fleet operations. The
GO9 RUGGED telematics device
is IP68 and IP69K rated for greater protection from the elements in utility vehicles working in severe environments.
What are the advantages of Geotab's utility fleet management software?
With remote diagnostics and fault code notifications linked to recommended action plans, a utility fleet management solution may assist a fleet cut fuel consumption and idling time, provide frequent risk and safety reports on driver behaviour trends, and boost uptime.

Geotab's technology aids fleet managers in gaining a better understanding of their fleet's overall performance. This includes the following:

• Complete visibility of workforce, assets, and costs
• Track fuel usage, engine hours and PTO usage
• Monitor seat belt use
• Reduce CO2 emissions by tracking and gathering insights on idling trends
• High-performance GPS technology
• Advanced dashboard reports
• Optimise vehicle usage by increasing uptime
• Open platform for easy data integration
• Marketplace Apps & Add-Ons
How does utility vehicle fleet management work?
Using a utility fleet management solution can help a fleet to reduce fuel consumption and idling time, generate regular risk and safety reports for driver behaviour trends and increase uptime with remote diagnostics and fault code notifications linked to recommended action plans.
Is tracking different for different utility vehicles?
Geotab's Marketplace Apps and Add-Ons offer a broad range of services beyond core location vehicle health, and driver behaviour tracking and monitoring. For example, video telematics services which detect activities inside and outside the vehicle to detect distracted or unsafe driving. Geotab GO devices can also collect data from sensors to detect collisions, and detect where on-service vehicles are relative to service calls to drive efficiency.
Which types of utility vehicles does the Geotab tracking device work on?
Geotab's GO devices can be used to dispatch, route, and monitor most modern heavy transport vehicles, light-duty trucks and passenger vehicles like cars and SUVs. A comprehensive list of supported vehicles is provided on our "Is my vehicle supported?" page on our Community portal.
Ready to optimise your fleet?
Let us show you how simple it is to use our web-based software and fleet tracking devices to manage your utilities fleet.