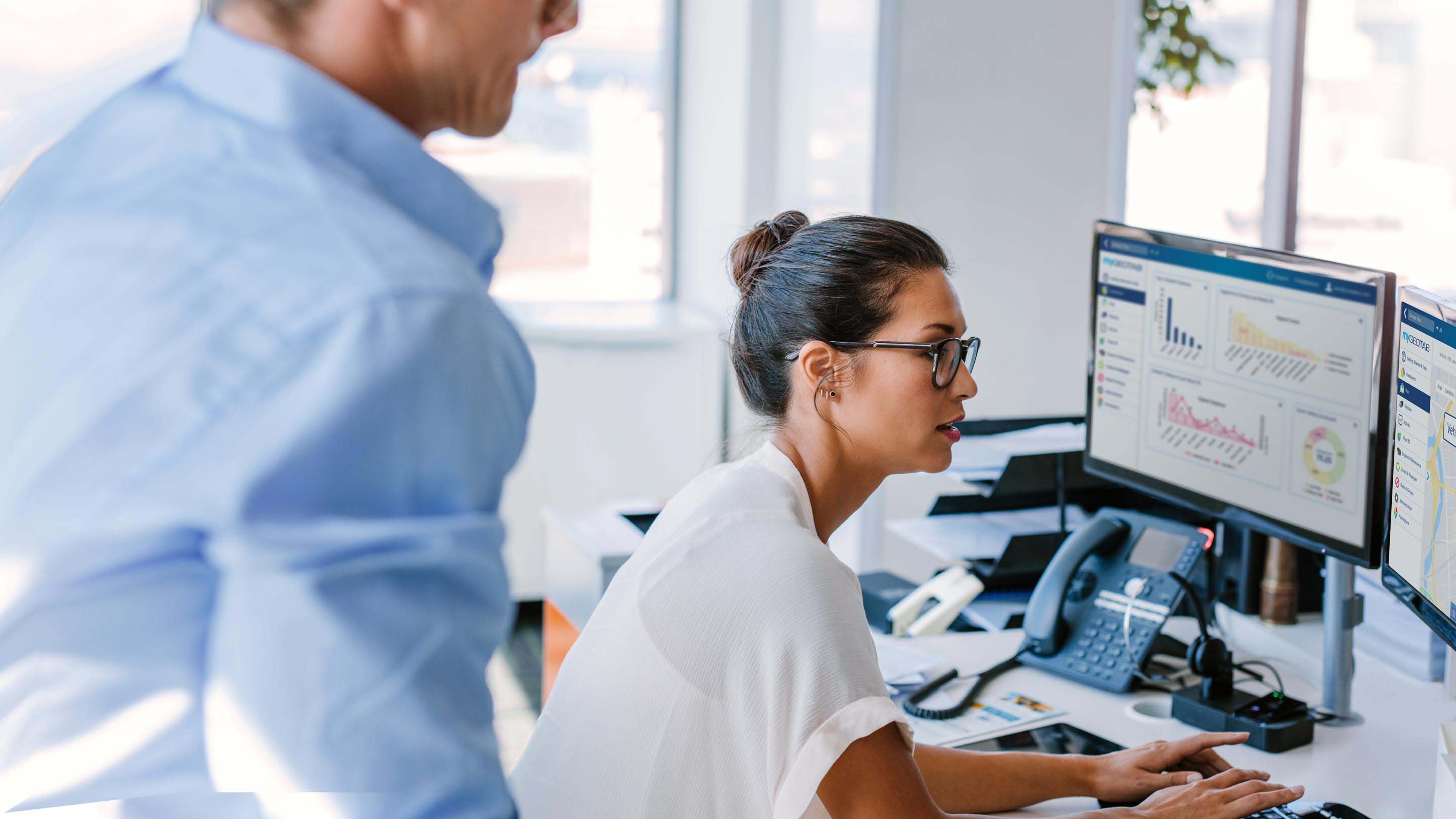 Driver safety reports
Every time your employees get behind the wheel, they are at risk. Help manage their safety with Geotab's comprehensive fleet management solutions.
Request a demo
Identify safety trends
MyGeotab offers customisable dashboards so you can oversee safety performance in your team. Identify problem groups or individuals with visibility over harsh driving, speeding, seat belt use and more.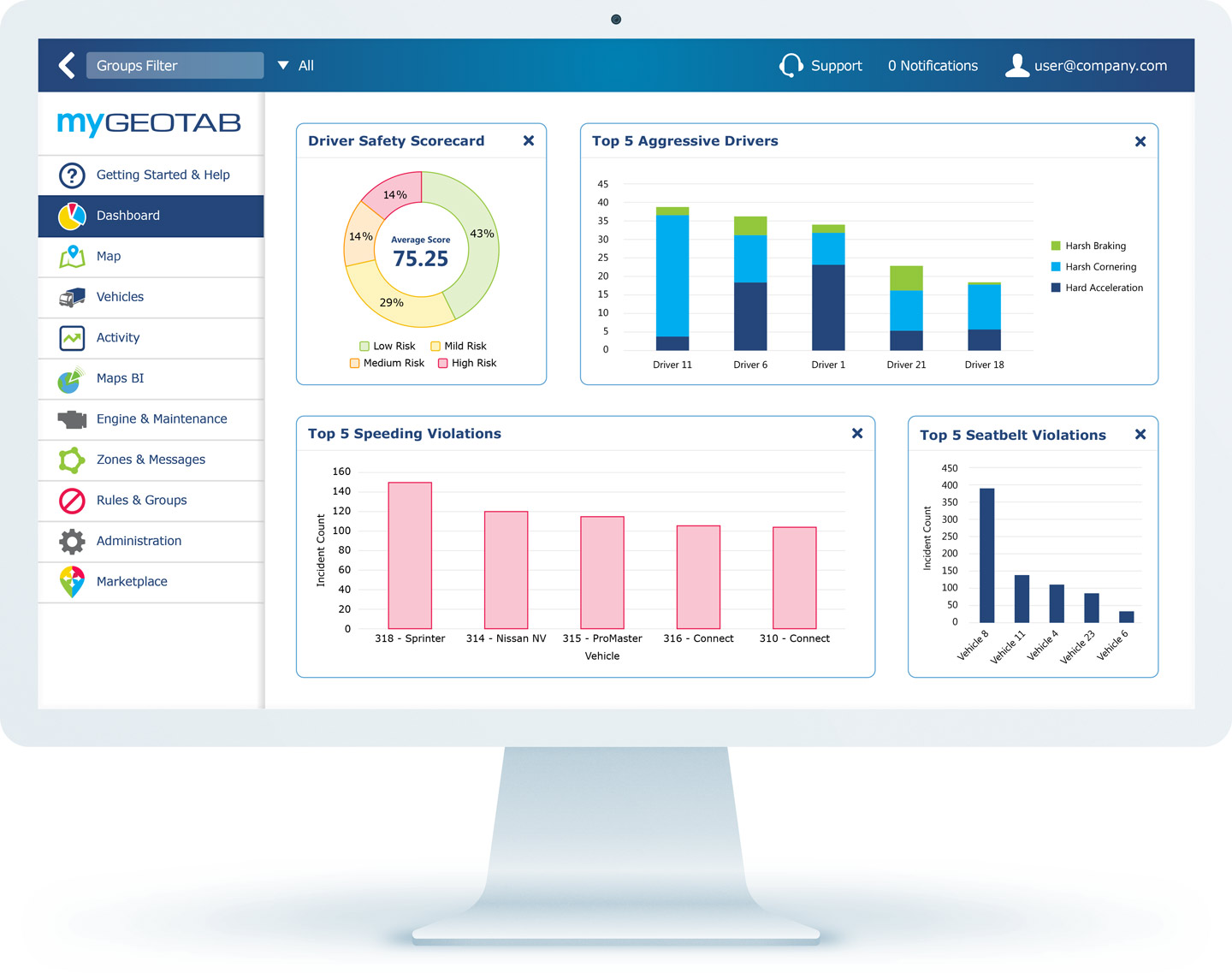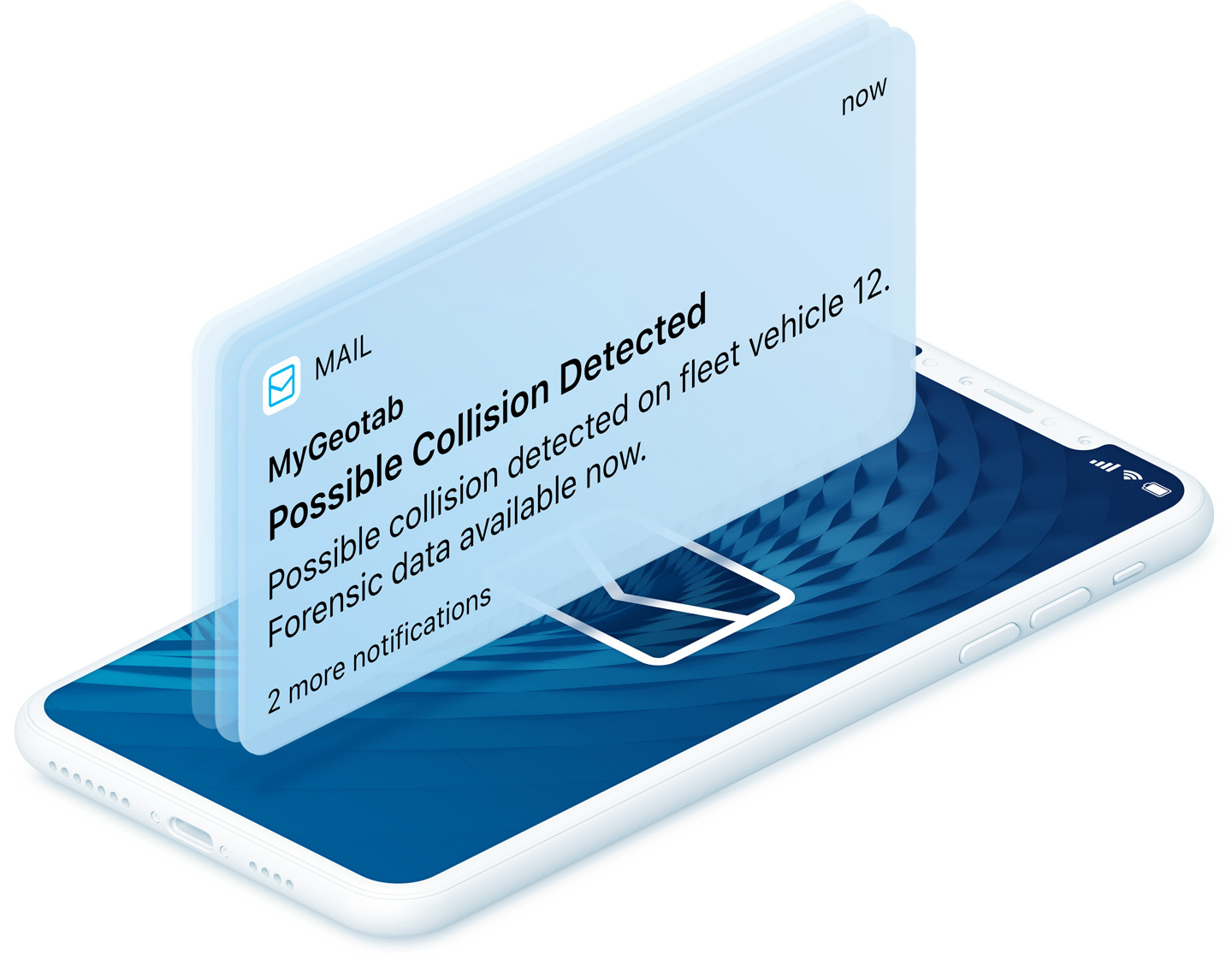 Create custom alerts to manage safety in real-time
Set bespoke rules for your teams for in-vehicle coaching and much more. Send an email, text or desktop notification when rules are broken. Intervene on unsafe behaviours immediately, rather than waiting for the worst to occur. Get immediate alerts to collisions or other dangerous events.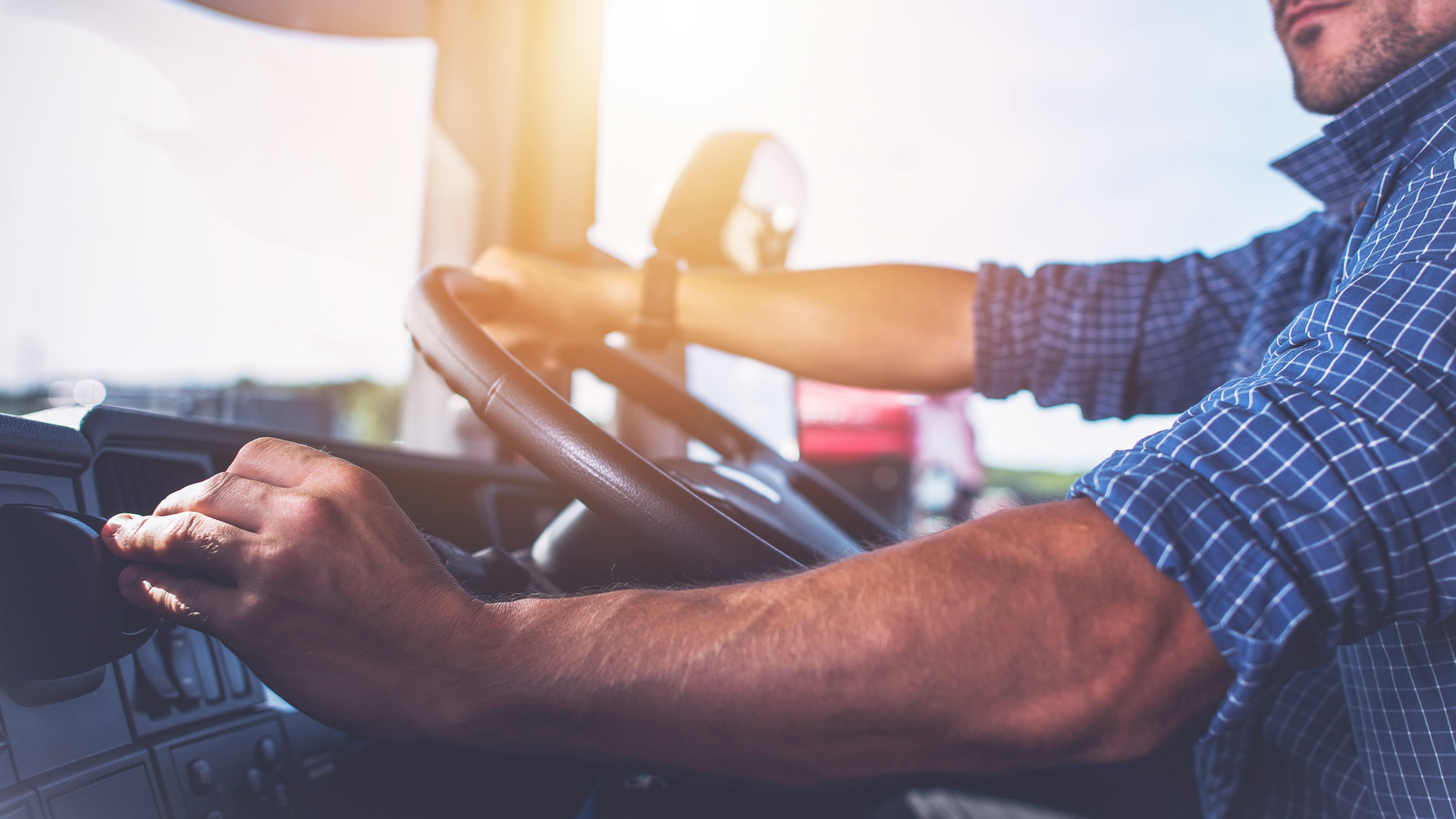 Be alert to unsafe behaviours in your fleet
Geotab helps you monitor and manage the safety of your drivers and the public by recording and reporting unsafe habits, letting you take the guesswork out of safety coaching.
Harsh acceleration and braking
Harsh turning
Speeding
Driving without seat belt
Driving after hours
Collision events
See our solutions in action
Marketplace
Reporting solutions from Geotab Marketplace
Find specialised reports tailored to different scenarios. Solutions include ways to track HOS violations, determine fuel economy, estimate potential fleet savings, and assess driver safety.
See solutions
Ready to increase fleet safety?
Let us show you how simple it is to use our web-based software and fleet tracking devices to improve fleet safety.