Key points
Keep an eye on your fleet in real-time
Avoid costly downtime with live monitoring of vehicle fault codes with information.
Manage driver behaviours for safety and cost control
Increase safety in the field with audible alerts when user-defined rules, like speeding and harsh braking, are violated.
Expand the solution to messaging and extra monitoring
Manage compliance with the Geotab Drive mobile app for drivers and keep track of Hours of Service (HOS) and vehicle inspections.
---
Monitor fleets in real-time
Geotab's GPS trackers allow you to keep an eye on the entire fleet, in real-time. Maintain visibility over customer visits or dangerous stretches of roads and regional routes. Our advanced fleet management solution can alert you to dangers your team encounters as well as unsafe driver behaviours.
Report on driver safety to encourage good behaviours
By installing Geotab's fleet management solution in your vehicles you can manage driver behaviour. Detect unsafe actions like speeding, harsh braking and acceleration, sharp turning and even seat belt use. Generate safety scorecards for your team, integrating driver ID for more detail. Encourage safe drivers or intervene with unsafe ones before the worst occurs. Geotab's solution can also help you reconstruct collisions to support your drivers' account of events.

Get more done with two-way messaging and job dispatching
Geotab's uniquely expandable solution can be extended to include the Garmin in-vehicle display. This uses your telematics device to communicate with the driver on the road. Send traffic alerts, new jobs and routes so drivers can avoid obstacles on their trip.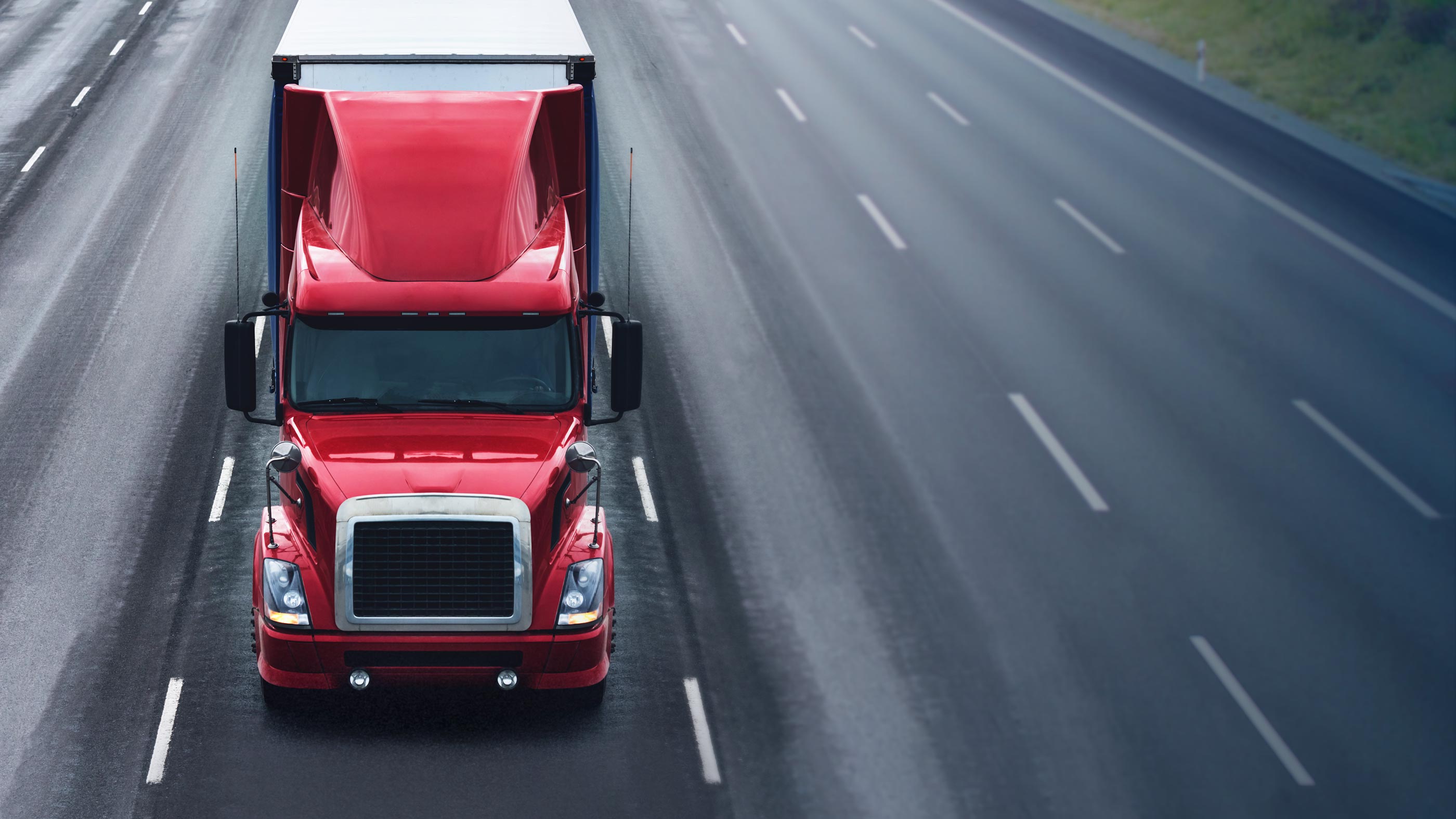 Why Geotab
Reward safe driver behaviours or intervene before an unsafe driver costs your business
Real-time monitoring of your fleet to drive productivity and safety
Integrate with monitoring applications unique to your fleet
Dispatch jobs and message drivers by extending to an in-vehicle display
Manage trailers and vehicles in the one portal
See our solutions in action
Integrate with all the features of your fleet
Our solution can be integrated with other monitoring applications in your vehicles. Monitor temperature for your refrigerated trucks, load mass on your B-doubles or any other specialty applications. Our unique system can be integrated with analogue or digital inputs for just about any application you have.
One portal for all assets, including trailers
By working with Geotab and our Marketplace Partners, you can keep an eye on every asset in your fleet. Integrate basic location-polling asset trackers into your telematics platform, MyGeotab. Report on the advanced information of the vehicles as well as the location of every trailer you're moving.
---
---
---
Commonly asked questions
What is truck fleet management?
Truck fleet management enables you to go beyond simple GPS location tracking and gain a deeper understanding of your fleets movements. Use it to monitor vehicle health, driver behaviour patterns, EV battery charge, fuel levels and more.
What is a heavy truck fleet?
A heavy truck fleet is a group of vehicles made up of large vehicles primarily used for long-haul transportation. These include cement mixers, garbage trucks, city transport buses and more.
How does HGV tracking software work?
Geotab's technology solutions take rich data from your vehicles and provide useful insights to make important business decisions. We can help you measure a vast range of fleet metrics, from vehicle location, fuel usage, driver behaviour, routing and much more. With this data, we can help you eliminate inefficiencies and build strategies to become a safer, more productive fleet.
What are the advantages of Geotab's HGV fleet management software?
You can't manage what you don't measure. With full visibility over metrics such as truck speed, fuel usage, location and more, you can target areas for improvement and eliminate inefficiencies.
Using MyGeotab, you can also benchmark your organisation's performance against truck fleets of a similar size, makeup or geographical area. For example, you could see how driver behaviour is impacted by weather or road congestion.
What fleet management solutions do Geotab offer?
On the Geotab Marketplace, there are over 200 solutions for truck fleet management available from Geotab and our trusted partners. Solutions are divided into categories including:
Asset & Trailer Tracking
Maintenance and Diagnostics
Cameras & ADAs
Vehicle Checks & Digital Tachograph
Routing & Dispatch
Mobile Forms
To see the full list of categories, explore the Geotab Marketplace today.
What is HGV telematics?
Heavy Goods Vehicle (HGV) data analytics enables full visibility of fleet operations, helps identify bottlenecks and provides the ability to plan ahead of time. These valuable insights allow fleets to make informed decisions for the benefit of day-to-day operations.
How can Geotab's fleet software help your truck fleet?
Geotab's fleet management software can help you maintain your truck fleet in good working order while minimising costs. We can help improve driver safety by monitoring speeding and harsh braking. Stay on top of vehicle health by monitoring vehicle fault codes and manage compliance with the Geotab Drive mobile app.
What is the best way to manage a fleet?
Managing a fleet of trucks is much easier with fleet-specific technologies. The telematics system allows you to go beyond simple GPS location tracking to control your fleet's movements more effectively. You can also use it to monitor the vehicle health, driver behaviour patterns, fuel levels and more.
In which industries are the Geotab solutions used?
Food and beverage
Pharmaceuticals
Police and first responders
Heavy truck and transport
Utilities
Waste and recycling
Winter operations
Oil, gas and mining
Construction
Courier and delivery
How do you manage a truck fleet?
Thanks to technology, managing a truck fleet today has become much easier. The telematics tools that Geotab offers to fleet managers allow them to go beyond simple vehicle tracking (GPS position) and gain a deeper understanding of the movements of the truck fleet. The transport management software monitors the vehicle status, driver behaviour patterns, EV battery charge, fuel levels and much more.
What other fleet management solutions does Geotab offer?
Over two hundred solutions designed by Geotab and its trusted partners are available on our Marketplace. They are divided into categories, including:
Asset and trailer tracking
Maintenance and diagnostics
Cameras and ADAS
Routing and dispatching
Digital modules
To view the full list of categories, visit the Geotab Marketplace today.
Ready to optimise your fleet?
Let us show you how simple it is to use our web-based software and fleet tracking devices to manage your heavy truck fleet.