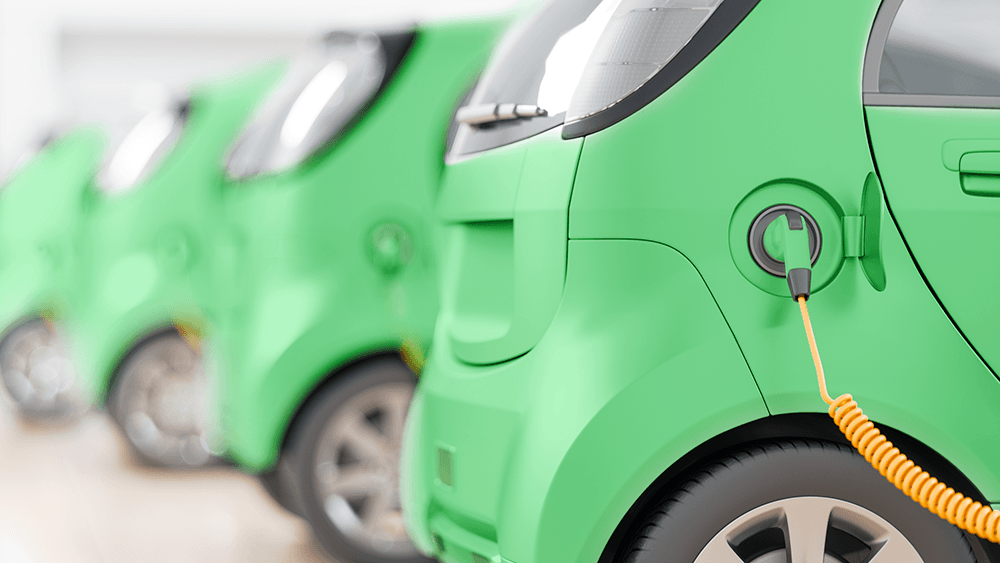 Electric vehicle sales grow in Australia
---
The majority of Australians would consider buying an EV as their next vehicle.
By the end of 2019, Australia had experienced a 200% growth in electric vehicle sales over 2018 figures. Many of those 2019 sales totalling 6,718 vehicles could be attributed to the much anticipated release of the Tesla Model 3. Whether or not they eventually bought a Tesla 3 or a competing electric vehicle, many consumers and organisations delayed their purchasing decisions, in some cases by a couple of years until its release.
With 3,226 electric vehicles sold in the first half of 2020, the growth in EV sales was maintained even in the face of the pandemic, which affected the Australian auto industry, that is seeing an overall 20% reduction in car sales.
The numbers cited above come from a recent report from the Electric Vehicle Council of Australia (EVC) and highlight the very positive trends in the Australian market. Note that the 200% growth in EV sales during 2019 only resulted in EV sales accounting for 0.6% of all new sales for the year. Compare that to the 2.5% to 5% of all new vehicle sales in most developed countries and Australia still has a fair way to go. In Norway, EVs have just reached an incredible 60% of new car sales.
The Australian Capital Territory (ACT) outperformed all states when it came to EVs as a percentage of new car sales. For every 10,000 vehicles sold in the ACT, 83 were EVs, while South Australia came in second at 61 per 10,000, Tasmania was third at 32, while Victoria, Western Australia, New South Wales and Queensland were all in the 20s.
Public confidence in EVs grows
Will Australia close that gap? The answer appears to be yes. Of the nearly 3,000 Australians surveyed as part of that report, 56% would now consider purchasing an electric vehicle as their next vehicle. Confidence in EVs grows as real data around the running costs is showing that EVs can meet the promises that surrounded their introduction. Furthermore, fears and scepticism around the range of EVs is slowly subsiding as their prevalence grows and more and more Australians know someone who owns an EV.
EV sales are also driven by the desire of consumers to reduce their environmental footprint, lower running and maintenance costs, and adopt new technology.
The reality is that the cost of batteries and economies of scale are driving down the purchase prices of EVs at a rate which may see them priced at parity with combustion engine vehicles in around five years.
The Electric Vehicle Council (EVC) believes that the introduction of national fuel efficiency standards, similar to countries such as the UK and U.S., would bring Australia to parity sooner. Along with this, it is likely that combustion engine vehicles will see accelerated drops in resale value as EVs approach purchase price parity while having reduced running costs.
The time is coming where there will be little reason not to be choosing an EV. Or is it?
EV charging infrastructure
EVs themselves are only half the picture, with charging infrastructure being the other. Consumers remain concerned about the lack of public fast charging infrastructure and wish to see subsidies for home charging infrastructure.
The August released report did not rate the Federal or State governments highly, with the exception of the ACT, Queensland and to some degree New South Wales (NSW) which has made the most recent progress bringing it more inline with the ACT and Queensland with respect to policy advancing electric vehicles. However, since the report, several related State and Federal announcements have been made such as the Low Emissions Technology Statement.
The report's survey respondents clearly want to see government policies come out and support the uptake of EVs.
With or without incentives from State and Federal governments, there's a lot of activity within the Australian electric vehicle charging infrastructure industry with a growing list of companies entering the field including, Chargefox, Everty, EVolution, EVSE Australia and Jet Charge to name a few. The EVC reported a 40% growth in the number of public charging stations since July 2019. There are now over 1,300 charging sites across the country.
As the vehicle industry transitions away from internal combustion engines electric utility companies are happy to become the new source of power. However, there are some growing pains that will go along with this transition. EVs can generate as much demand as a house and the increasing power of charging can cause issues for the transmission and distribution infrastructure.
Encouraging drivers to charge at public DC fast charging stations, where the infrastructure has been upgraded, is one way to mitigate these problems. That being said, the majority of charging occurs at home. Alternatively utilities are looking for ways to shift charging to time periods where there is less demand, known as "off-peak" periods.
The future today
Geotab and its FleetCarma division with their vehicle telematics platforms, OEM relationships and data capturing hardware, the GO9 and C2, are working with industry and consumers alike to develop solutions that unify the goals of utilities, consumers and charging infrastructure providers. They allow the capture, application of machine learning and analysis of EV data. This includes the vehicle state of charge, charging and driving behaviour, including location, time of day, fast charging vs AC charging statistics.
Of course, the end customer has the sole right to decide whether to share this data with the utilities but when they do it opens up the opportunity for the utilities to incentivise them with rewards for adopting certain behaviours (e.g., see SmartCharge Queensland).
Regardless of the level of momentum government bodies provide, the EV industry is energised and feeling little if any ill effects from COVID-19.
---
If you liked this post, let us know!
---
Disclaimer
Geotab's blog posts are intended to provide information and encourage discussion on topics of interest to the telematics community at large. Geotab is not providing technical, professional or legal advice through these blog posts. While every effort has been made to ensure the information in this blog post is timely and accurate, errors and omissions may occur, and the information presented here may become out-of-date with the passage of time.
Other posts you might like