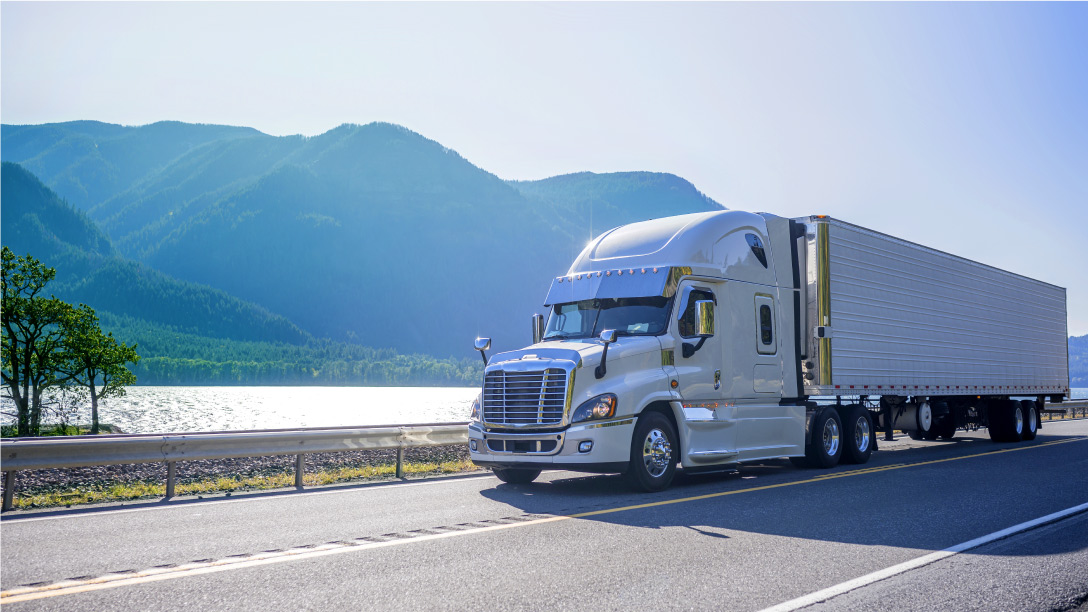 The top 5 ways fleets use data and telematics to succeed
---
Fleet managers are rethinking their operations in the face of new and increasingly complex challenges. Here's how they're leveraging the power of data and telematics to succeed in their journey.
The last few years have been challenging: A global pandemic, economic downturns, supply chain shortages — all piled on the complexities of daily operations. The playbook for running a successful fleet has changed.
But fleet managers have powerful tools at their disposal: data and telematics. Insights from the right data, including data collected from telematics solutions, can keep your fleet moving forward in the face of these challenges.
Here are the top five ways fleets are using data and telematics to succeed:
1. Overcoming data overload
Whether it's the volume of data collected, or learning how to process it all on a single platform, fleets around the globe are wrestling with data overload. Pitstop, a predictive maintenance platform, released their Fleet Management Insights Report and cited data overload as the second highest concern for fleet managers.
Ideally, you want to track the most important metrics, aggregated on a single dashboard to identify trends, benchmark performance goals and track progress.
For example, Pitstop helps bring focus and clarity to fault code prioritisation. Fleet managers can set up custom parameters to automatically clear any "minor" fault codes and focus on the most important issues.
And with predictive alerts, fleet managers can prioritise vehicles that aren't on the schedule for more dynamic maintenance operation.
While fleet managers may feel lost in a sea of data, one solution is answering the question: What can we do with it all?
2. Managing runaway repair costs
Downtime significantly impacts profitability and its effects can ripple across organisations. Delays in shipping, managing customer expectations, and juggling unexpected maintenance schedules can have fleet managers overcome with surprise issues.
Predictive maintenance software, like Pitstop, communicates vehicle failures, maintenance needs and vehicle-related data in real time. So you're free to make better decisions in the moment.
You can reduce expensive surprise maintenance issues and the total number of shop visits. And through these preventative measures, you'll improve the safety of your fleet and reduce overall costs.
Predictive maintenance can also support efficient operations and help fleet managers combat supply chain issues by giving them more time to order parts.
For example, Cardinal Couriers used Pitstop's predictive maintenance platform to notify them a week before batteries would fail. That increased their vehicle uptime and kept their customers happy.
3. Combating fluctuating fuel
The volatile nature of fuel costs make planning and budgeting notoriously difficult. However, along with monitoring prices at the pumps and charging stations, fleet managers can use data to identify anomalies in patterns over time.
With an open telematics platform, like Geotab, you can cross-reference fuel usage data with metrics like aggressive driving, speeding and idling, to identify the biggest contributing factors that affect fuel economy.
For example, an idling diesel truck uses around one gallon of fuel per hour. With a current national average of $4.596 per gallon at the time of writing, fleets that cut back on idling time will not only reduce emissions, but save money in the process.
Fleets need power sources. And whether they have electric vehicles or internal combustion vehicles, managers will need effective ways to manage those costs.
4. Improving driver retention
According to the National Private Truck Council (NPTC), we should be concerned with driver turnover as shortfalls could reach 175,000 by 2024.
From wages to benefits and perks, fleets need new and innovative ways to keep their best drivers happy. The right telematics solution can help fleets attract – and retain – growth-minded individuals and develop a driver-first culture.
For example, Geotab helps drivers do certain administrative jobs faster so they spend more time driving. And since drivers get paid when they're driving, user-friendly solutions that increase time efficiency keep those drivers moving.
Also, software that improves driver and manager communication fosters better working relationships. In fact, some of Pitstop's customers have seen a 97% retention rate, demonstrating the powerful options managers have at their disposal to transform the driver experience with technology and data.
Other examples include how telematics can support the driver experience:
Maximizing available driving hours with guided workflow management solutions that eliminate driver guesswork and data entry tasks so drivers can focus on driving.
Reducing time stuck in traffic and improving delivery time. Routing and dispatch solutions integrate traffic and weather information.
Technology has the power to transform the driver experience and improve the relationship between drivers and managers.
5. Managing safety
Telematics can help prevent safety incidents. In fact, fleets can build safety programs around the data they collect, which helps promote a safety-first culture. Tools like in-cab coaching, driver scorecards and fleet gamification can enhance safety, reputation and the bottom line.
With advanced AI object detection, fleet managers and drivers get the insights they need, faster and more accurately.
AI-powered fleet cameras can predict imminent collisions and send instant in-cab feedback, assuring drivers have enough time to respond. AI dash cams also provide performance insights to inform driver coaching programs. This data helps educate drivers, improves safety and reduces future vehicle damage costs.
Using telematics and the right data for powerful insights
Many fleets are transforming at least part of their business with technology. And since the right tools help them draw meaningful insights to address specific challenges, savvy fleet managers are proactively looking at all areas of their business to see where data can elevate them to the next level.
Visit Pitstop at Geotab's Marketplace to learn about integrating predictive maintenance with your telematics solution.

---
If you liked this post, let us know!
---
Disclaimer
Geotab's blog posts are intended to provide information and encourage discussion on topics of interest to the telematics community at large. Geotab is not providing technical, professional or legal advice through these blog posts. While every effort has been made to ensure the information in this blog post is timely and accurate, errors and omissions may occur, and the information presented here may become out-of-date with the passage of time.
Other posts you might like