Key points
Plan efficient routes to save time and money
Ensure that your fleet is following the most efficient route by optimising vehicle routes in MyGeotab.
Integrate with vehicle features like as lifts and swing arms
Seamlessly integrate dash cams with MyGeotab to stream video in real-time via desktop or mobile app.
Manage fuel consumption and eliminate wastage
Monitor fuel usage, idling trends, and unsafe driving behaviors to identify opportunities to save on fuel costs.
---
Plan efficient routes to maximise vehicle productivity
A waste management fleet needs to cover specific routes, but the routes you have planned might not always be the best use of your vehicles. Use Geotab's GPS tracking solution to track planned vs. taken routes. Double-check that every stop is made, but also manage those routes more efficiently. Reduce doubling back, highlight congestion points or streamline navigation with our comprehensive solution.
Monitor and manage fuel use to cut costs
Fuel is one of the biggest operating expenses for your fleet. Geotab can help you collect data on fuel consumption, allowing you to target inefficient use. Reduce idling or map out faster journeys to reduce this cost and save your business money.
Integrate with the unique features of your fleet
Waste management vehicles often have unique features like hydraulic lifts and swing arms. Geotab's uniquely expandable solution allows you to monitor use of these features to increase productivity and efficiency. Map out the stops on your routes or target areas with higher needs. Collecting data helps you intelligently manage your operations.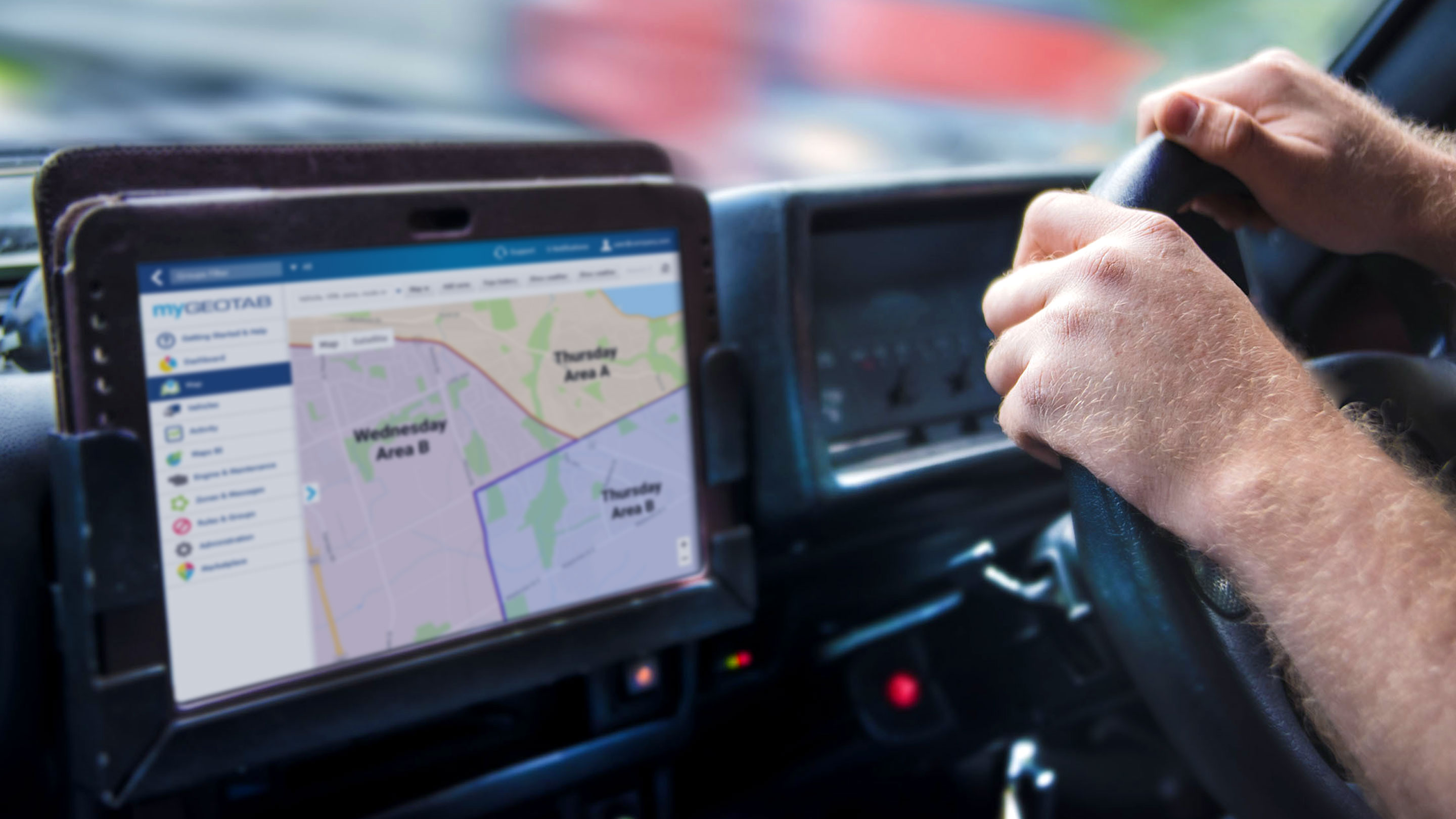 Why Geotab
Maintain or improve driver safety with behaviour monitoring, coaching and driver scorecards
Plan and manage effective, efficient routes to maximise productivity
Collision reconstruction to investigate any customer concerns
Integrate with every lift or arm on your waste management vehicles
Slash fuel costs and reduce unproductive idling on the road
View brochure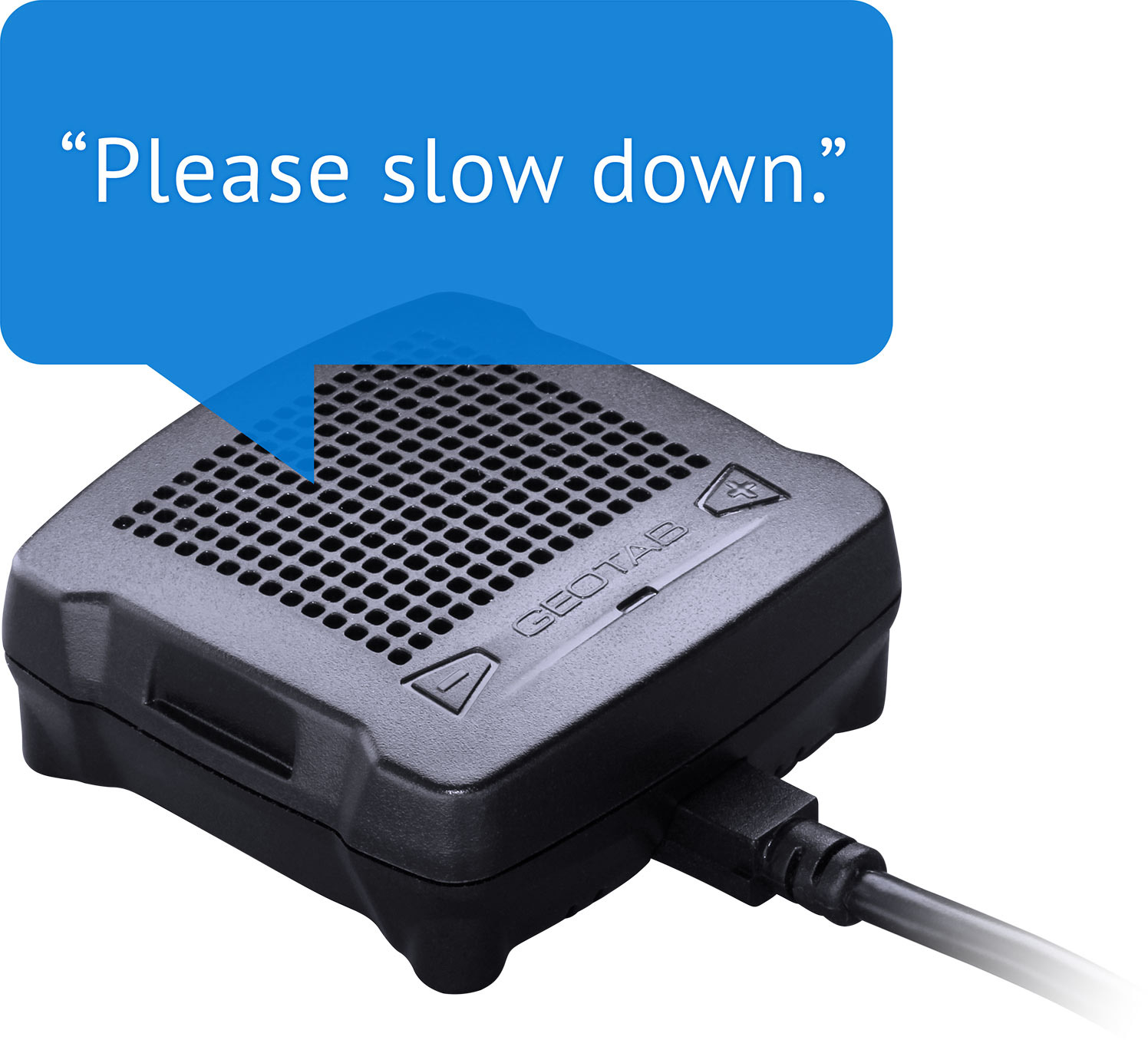 Improve driver safety with reporting and in-vehicle coaching
With driver behaviour monitoring and the option to expand the system to include GO TALK, our in-cab audio module, Geotab's GPS trackers help you keep your team safe while on the road. You can report on and eliminate harsh braking and acceleration, sharp turning, speeding, set belt use and more. You can also pull a driver safety scorecard to reward safe behaviours or coach those who need attention.
Reconstruct collisions from tracker data for accurate reporting
With refuse trucks navigating tight streets, collisions can happen. With Geotab's advanced fleet management solution, you can use the data recorded by the in-vehicle tracker, including accelerometer, to reconstruct and report on any incidents. This can positively impact your insurance premiums and help you better investigate community complaints.
---
---
Commonly asked questions
What waste and recycling fleet management solutions does Geotab offer?
Maximise efficiency by optimising routes and reducing fuel costs thanks to usage reports, so you can find savings opportunities through driving behaviours and route selection.
How can telematics help businesses in the waste and recycling industry?
By providing optimised routes for a faster, more efficient service.
How does the vehicle waste monitoring software work?
The waste monitoring software works by monitoring truck fleets, as well as installing scales to control the weight of containers to avoid overloading the machinery and installing cameras to ensure worker safety.
Ready to optimise your fleet?
Let us show you how simple it is to use our web-based software and fleet tracking devices to manage your waste management fleet.