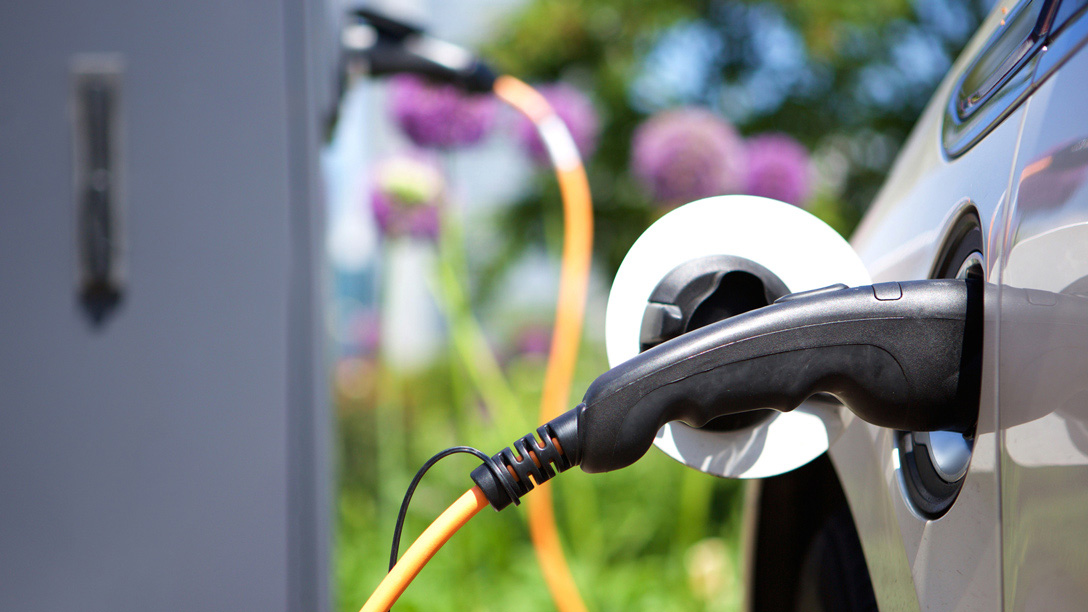 Geotab leads the pack for EV make and model support
---
Geotab officially supports 100 EV makes and models cementing its position as the strongest telematics provider in the EV space.
Geotab has been ranked by ABI Research as the number one commercial telematics vendor worldwide for two years running. And, with a world-class EV team dedicated to the electrification transition, Geotab is the strongest telematics provider in the EV space.
We recently spoke with Matt Stevens, VP of Electric Vehicles about Geotab's latest update to EV make and model support. Having officially crossed the 100 vehicle mark, and growing, Geotab is firmly entrenched in its industry-leading position for EV make and model support.
Q: What makes it so difficult to support various makes and models of EV?
A: The difficulty lies in the fact that for the most part, EV manufacturers don't have to follow a consistent standardisation protocol when providing access to vehicle-side data.
Essentially, each make and model of EV that's released could potentially require a new approach for accessing the data required to provide customers with the insights they rely on telematics providers to produce. This makes it incredibly challenging to support the growing number of EVs on the market.
We've spent years developing our industry-leading approach to accessing this very data, and have deliberately built our systems and specialised tooling to make it faster and easier to decode various EV makes and models to ensure we can continue to grow our list of supported EVs.
The telematics data coming off the vehicles provide critical insights that help fleet operators manage and optimise their vehicles. Any vehicle that is not supported becomes a blind-spot for fleet managers, which is especially important for EVs.
Q: Why is 100 a big deal?
A: Reaching the 100 milestone for EV model support is a great opportunity for us to reflect on how far we've come while putting the right pieces in place to keep the momentum going.
Hitting the 100 mark is not only a sign of our commitment to fleet managers to support all the EVs currently in their fleet, but the confidence to know that as new models are released, Geotab will integrate and support those models quickly.
When fleet managers think of EVs we want them to think of Geotab. To that end, we've put our money where our mouth is. Geotab has invested in the infrastructure to add EV support at 10x the rate of others. We understand that a telematics system is only truly useful for a fleet that runs electric vehicles if it supports all their EVs. Half support simply doesn't cut it.
Q: How does Geotab stand apart from the competition for EV support?
A: Hitting the 100 mark is a fantastic achievement. But, our real strength is our ability to scale as new makes and models continually hit the market.
There is a massive influx of new EV models set to hit the market. Excluding China, there are roughly 150-200 different models available today. Given the 100 models Geotab supports represent the most popular fleet electric vehicles, Geotab provides complete coverage for most fleets. Many analysts are indicating there will be 500 new models available by 2022. That translates to about 10 new models per month for the next 24+ months.
Our ability to scale means we're capable of adding support at an increased rate to keep up with the projected 10 new models a month.
At the end of the day, a fleet needs full coverage. Geotab has 10x more coverage than the closest alternative and we can expand our coverage 10x faster than others.
For more information on EV fleet management, visit us online.
---
If you liked this post, let us know!
---
Disclaimer
Geotab's blog posts are intended to provide information and encourage discussion on topics of interest to the telematics community at large. Geotab is not providing technical, professional or legal advice through these blog posts. While every effort has been made to ensure the information in this blog post is timely and accurate, errors and omissions may occur, and the information presented here may become out-of-date with the passage of time.
Subscribe to the Geotab Blog
Sign up for monthly news and tips from our award-winning fleet management blog. You can unsubscribe at any time.
Other posts you might like