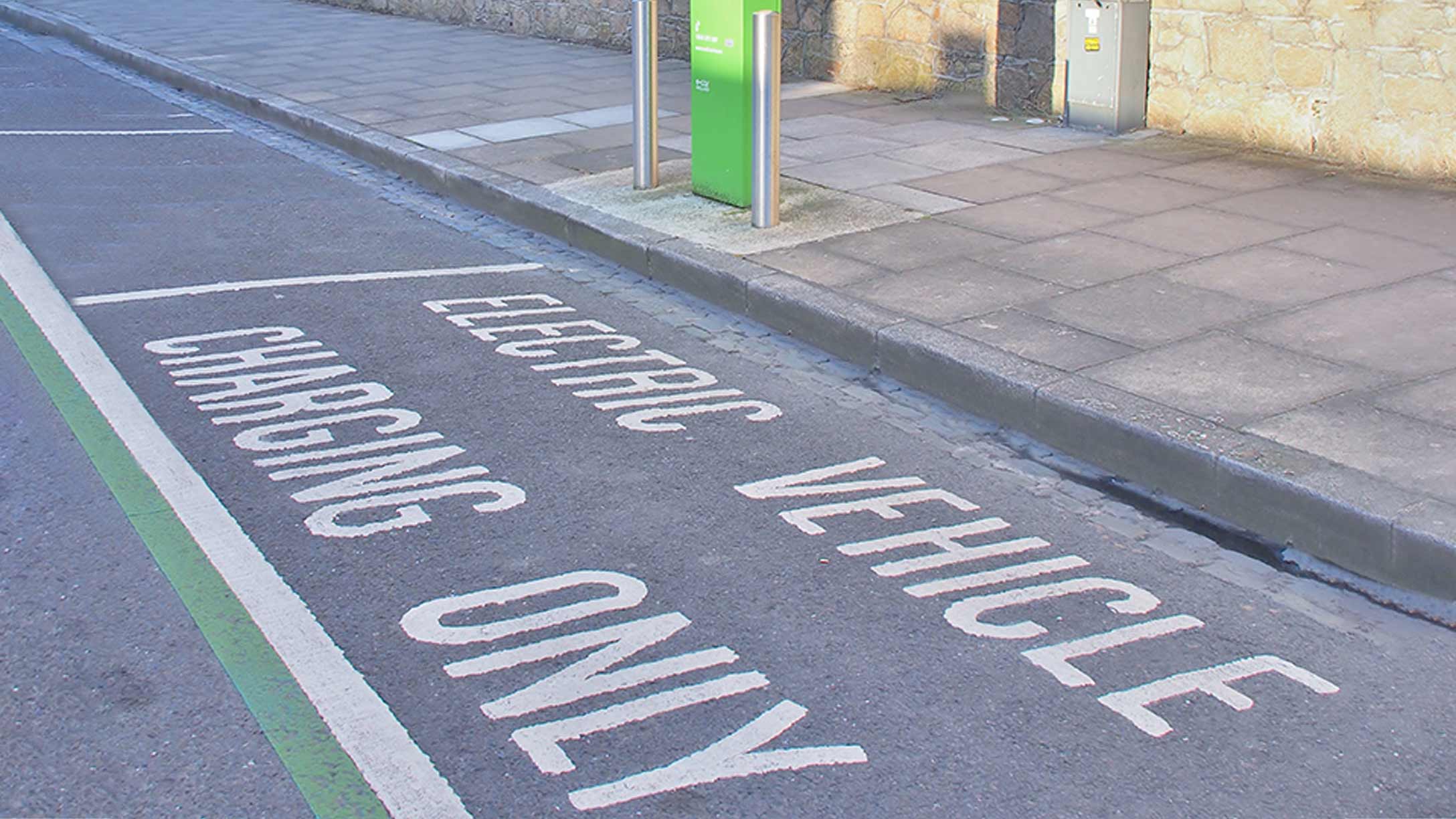 How an Attitudinal Shift Can Lead the Charge to 2030 EV Targets
---
Does Ireland need a greater grid of public charging points in order to support the influx of EVs in the coming years?
Amidst the turbulence of the global economic downturn, there was a degree of positivity for Ireland's future. August 2010 was a watershed moment in the country's journey to reducing its carbon footprint and solidifying the course to a more sustainable nation thereafter. The Electricity Supply Board (ESB) had just commissioned the first charging station for ESB ecars - a public charging network for electric vehicles (EVs). This would become a landmark event in the government's commitment to reducing greenhouse gas emissions in support of climate change mitigation goals.
After more than a decade, the network has grown to a mere 1,100 ESB-managed public charging points across the island. Due to this seemingly small-scale nexus of public charging stations, and the ambitious targets of the government's 2019 Climate Action Plan, it is no surprise that public confidence in EV infrastructure is waning. The Climate Action Plan aims to achieve 950,000 EVs on Irish roads by 2030. With almost 2 million vehicles currently navigating Irish thoroughfares, statistically, this would mean a leap to almost 50% electrification across the entire country.
Albeit steady, the uptake of EVs has been relatively slow to date. This incremental shift is in part a reflection of attitudinal reservations towards accessibility to public charging points. Not exclusive to Ireland, perception change has been a factor in the electrification mission worldwide. The UK recently highlighted its charging disparity and access difficulties as did the USA. However, lack of confidence in public charging infrastructure can be overcome if we understand the range of alternative variables also at play.
Does Ireland need a greater grid of public charging points in order to support the influx of EVs in the coming years? Undoubtedly. However, what Ireland also needs is an attitudinal shift. One that looks at the bigger picture and acknowledges the progress made over the past eleven years. Instead of scrutinising the minutia of what isn't working fast enough, we must pivot our attention to the instituted package of measures that can also effectively lead the charge to a more sustainable nation.
Notwithstanding the fact that the current number of charging stations simply will not support the projections outlined, there is still good reason for hope. In 2020, the ESB announced that it would commit a further €20 million - half of which will be financed by the government's Climate Action Fund - to the upgrade and expansion of its ecars network. Most recently, and in line with these additional measures, the Department of Transport issued an update to the Sustainable Energy Authority of Ireland (SEAI) Electric Vehicle Purchase Scheme by way of government funding adjustments. These new amendments will see the continued grant rate of €5000 for EVs, but a halving of the grant available for Plug-in Hybrid Electric Vehicles (PHEV) from €5000 to €2500. This development aims to provoke behavioural change among the population and incentivise drivers to choose EVs when purchasing a new vehicle before further reductions are implemented.
In the same vein as these funding adjustments from policymakers, more private businesses are doing their share by way of electrifying their fleet, adding to the rising numbers of EVs on the roads. In January, the taxi app Free Now announced that it will allocate €6 million in grants to over 10,000 drivers who wish to install charging stations at home. They have also called on the government to provide further financial support to taxi drivers who want to purchase an EV.
Action taken by An Post, Ireland's state-owned postal service provider, led to the company becoming the first postal service provider in the world to attain zero carbon emission delivery status in a capital city. 30% of An Post's more than 3000 vehicles are already electric, with further commitments by the company to seek alternatives for its HGV fleet which accounts for 50% of fleet-related carbon emissions. EasyGo, an EV charger installation company, and Eir, an Irish telecommunications company, signed an agreement in December to replace 180 telephone booths with public charging points in a deal amounting to almost €10 million. This plan will see the transformation of disused legacy infrastructure into more purposeful instruments, allowing for greater access to public charging.
While noting that greater accessibility to public charging stations is a key enabler in EV adoption may be justifiable, it is entirely erroneous to think that public charging infrastructure is the sole hurdle to the success of the Climate Action Plan EV targets. Despite the lack of public charging infrastructure, tangible action to increase our rate of electric-powered vehicles is underway. As pressure continues to mount from policymakers, more commercial businesses are choosing to electrify their fleets and provide subsidies to their drivers for the installation of home charging points. Both government EV purchasing grants and ongoing reductions to the support available for alternative vehicles are swaying consumers in the market to buy electric.
Along with this, those who choose to switch are entitled to the Electric Vehicle Home Charger Grant. Home charging is not only the most convenient method of charging, but due to its lower energy consumption, it is also the most cost-effective. A 2018 report by UCD Energy Institute denotes that the "bulk of EV charging is carried out at home" and workplace charging also significantly promotes EV uptake, making drivers up to 20 times more likely to buy an electric car. Once the narrative shifts from reliance on public charging stations and the population realises the consistent advancements of charging infrastructure, generous supply of subsidies, and investment in commercial electrification in Ireland, the 2030 targets become all that more palatable.
---
If you liked this post, let us know!
---
Disclaimer
Geotab's blog posts are intended to provide information and encourage discussion on topics of interest to the telematics community at large. Geotab is not providing technical, professional or legal advice through these blog posts. While every effort has been made to ensure the information in this blog post is timely and accurate, errors and omissions may occur, and the information presented here may become out-of-date with the passage of time.
Subscribe to the Geotab Blog
Sign up for monthly news and tips from our award-winning fleet management blog. You can unsubscribe at any time.
Other posts you might like