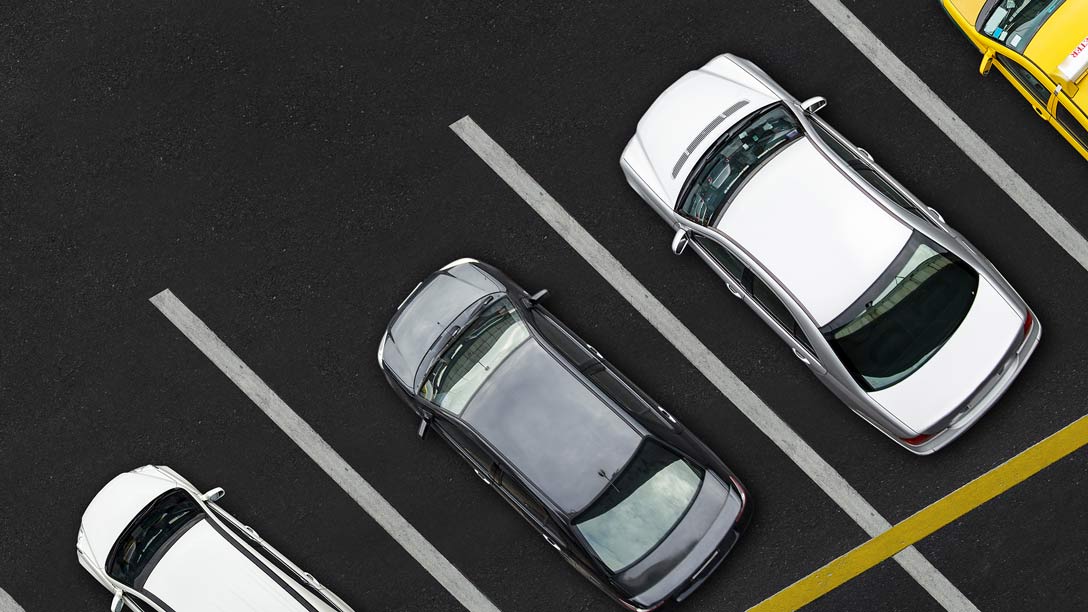 Geotab Keyless unlocks new benefits for car sharing
---
Digital car key provides secured keyless access for customers.
Over the last few years, as the variety of applications for telematics has expanded, we have heard many requests for vehicle access and management solutions. Whether for public car sharing, corporate and government motorpooling, key management automation, or new mobility business models, our customers need more advanced ways to control and manage keys.
Introducing Geotab Keyless: a best-in-class digital key solution
Geotab Keyless is an ultra-flexible, scalable solution for digitised car keys.
Our goal from the start was to offer a solution that would work for all of our customers. Integrating existing lock/unlock technology had various challenges.
We concluded that building or buying the solution would not meet the uptime, vehicle coverage, and simplicity that our customers demand from us. For this reason, we decided to approach this problem with a platform approach, bringing in supplier hardware technologies where it makes sense over time.
Keyless hardware Add-On connects easily to the Geotab GO
The Geotab digital key is based on our IOX architecture. It is a low cost Add-On hardware that plugs into the GO device to provide access and immobilisation functions to the vehicle. We call it IOX-Keyless.
The IOX-Keyless is flexible enough to accommodate a number of different customer requirements, including:
additional CAN bus connections to the vehicle
immobilisation relays that can be used to more deeply secure the vehicle
Bluetooth connectivity for access to the vehicle while out of cellular connectivity
The IOX-Keyless provides authorised fleet personnel the ability to manage the lock state of the vehicle through the GO device, as well as control the mobilisation state of the vehicle over cellular or Bluetooth link, and/or using a IOX-NFC reader mounted on the windscreen.
How Geotab Keyless works
The system works on practically every modern vehicle and installation is simple. The IOX plugs into the GO device, and the GO device into the OBDII port). Geotab maintains the security of the digital keys throughout its lifecycle. Coupling the lock control functionality provided by IOX-Keyless with Geotab's massive proprietary vehicle diagnostics database creates a secured and reliable shared-mobility solution for commercial fleets.
In addition, we have a number of Add-On solutions that are particularly useful for vehicle fleets including crash and tow detection, in-cabin connected cameras, big data analysis toolkits, and the ability to expand functionality in the vehicle using available commercial, off-the-shelf IOX hardware.
Changes in mobility have led to a need for new business tools. Digitisation of the key fobs itself is one of these tools. Another is a method for remotely assigning their drivers to their vehicles. In the case of public car sharing, this means one user can book a specific vehicle with some (if minimal) advance notice. For government and corporate car sharing, this might mean allowing the user to reserve vehicles in the same way they might reserve a meeting room.
For simple key management, a set of drivers could share access to a particular vehicle simultaneously for many months. We decided the best way to serve our customers was to partner with best-in-class software companies to provide market-focused solutions for each of these areas.
Learn more
Whether you are new to shared mobility, or would like to learn more, find out how Geotab can supercharge your motorpool by visiting: www.geotab.com/uk/keyless
---
If you liked this post, let us know!
---
Disclaimer
Geotab's blog posts are intended to provide information and encourage discussion on topics of interest to the telematics community at large. Geotab is not providing technical, professional or legal advice through these blog posts. While every effort has been made to ensure the information in this blog post is timely and accurate, errors and omissions may occur, and the information presented here may become out-of-date with the passage of time.
Subscribe to the Geotab Blog
Sign up for monthly news and tips from our award-winning fleet management blog. You can unsubscribe at any time.
Other posts you might like