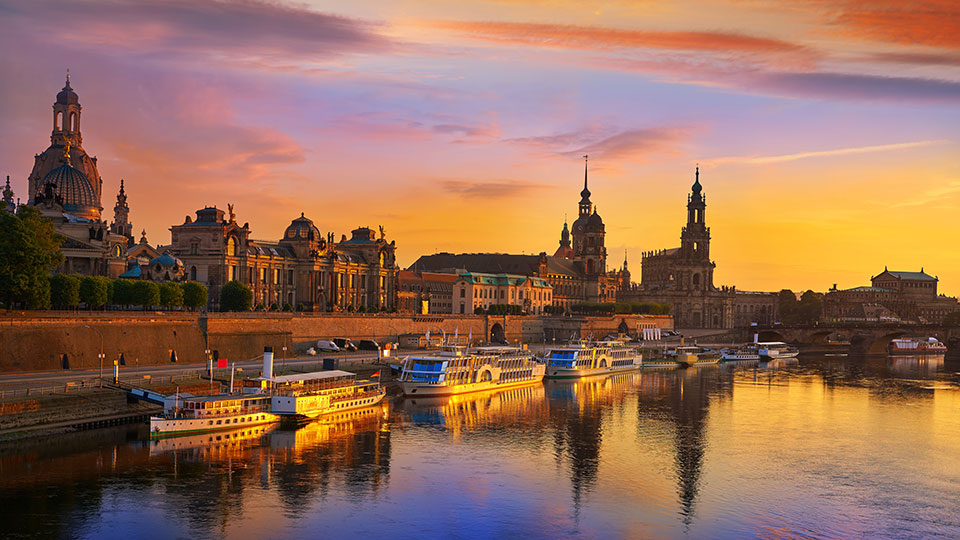 The future of electric cars in Europe
---
A new study predicts a promising future for electric cars in Europe.
Electric cars are hitting the mainstream in the EU. According to the European Federation for Transport and Environment, EVs will likely hit a "tipping point" in terms of popularity by this year or next. Public concerns about air quality and waste minimization have pushed companies and individuals to consider adopting EVs on a wider scale. Government targets on emissions reduction and new laws have further spurred EV production.
EU electric vehicle targets
"Electric surge: Carmakers' electric car plans across Europe 2019-2025," a 2019 report, analyses the short- and medium-term production of EV passenger cars and batteries in Europe. The Transport & Environment study examines car market expectations regarding EV models, carmaker strategies and production locations to determine whether EV commitment is sufficient to meet CO2 goals.
Forecasts suggest that carmakers are indeed ready to offer EVs on a wider scale. In 2019, the total number of available EV models on the European market was just under 100, and by 2021, that number will more than double to over 200 models (including battery electric, plug-in hybrid and fuel cell electric vehicles).
Currently, the transportation sector produces 27% of the EU's total carbon emissions. To achieve the aims set out in the 2016 Paris Agreement, transport emissions in the EU must be reduced before 2025, ideally to zero. The EU government sees electric vehicle production and adoption as an effective way to approach this problem. While the market share of EVs is 2.5% at present, EV adoption would need to increase to 5-7% in order to meet the EU's new CO2 standards.
One of the factors driving EV production is that carmakers will rely on EVs for compliance, and to obtain a return on their investment. They will also, therefore, want to keep sales within the EU. Export revenue is expected to stay low due to minimal charging infrastructure in many non-European countries. Carmakers will supply the Chinese market by relocating production and carmakers will be able to reach their percentages as their internal combustion engine (ICE) sales will be exported.
Although ICE production will decrease, the report forecasts that due to additional EVs being made, overall vehicle production will actually increase by 900,000 vehicles in 2025, representing a 5% increase compared to 2019. Recently, many carmakers have made strategic commitments on electrification, such as Volkswagen, BW and Daimler, who have all decided to focus on electric battery mobility. Volkswagen Group was named as the market leader, with almost 50 BEV models planned for 2025, under the names (Volkswagen, Audi, SEAT, Porsche and Skoda).
Electric vehicle and battery production locations
Production will be based in western Europe (Germany, France, Spain and Italy), Slovakia, Czech Republic and Hungary. The most important manufacturers will be the Volkswagen Group, PSA, Renault-Nissan and Daimler. The western European countries, plus the UK, are the five biggest vehicle markets today and are expected to be the largest EV markets in Europe moving forward.
Currently, battery supply shortages have arisen due to poor estimations of EV popularity. In the near future, a dozen of the currently planned lithium-ion battery cell production factories will sell online. This will ease battery supply by the early/mid 2020s. While manufacturers must rely on battery cell imports up to 2023, this flourishing industry is expected to create around 120,000 jobs in the EU from 2023, and 250,000 jobs from 2028.
European standards for electric vehicle sales
The EU's standards require 2.3 million EVs to be sold in the EU in 2025, and at least 5 million in 2030, or 15% of total car sales. This study suggests that EV production will, in fact, surpass these targets, reaching 22% of total car production.
EVs will undoubtedly play a key role in the future of transportation in the EU. The EU appears committed to pushing carmakers to embrace EVs by implementing policies, reforming taxes and improving access to charging infrastructure.
---
If you liked this post, let us know!
---
Disclaimer
Geotab's blog posts are intended to provide information and encourage discussion on topics of interest to the telematics community at large. Geotab is not providing technical, professional or legal advice through these blog posts. While every effort has been made to ensure the information in this blog post is timely and accurate, errors and omissions may occur, and the information presented here may become out-of-date with the passage of time.
Subscribe to the Geotab Blog
Sign up for monthly news and tips from our award-winning fleet management blog. You can unsubscribe at any time.
Other posts you might like