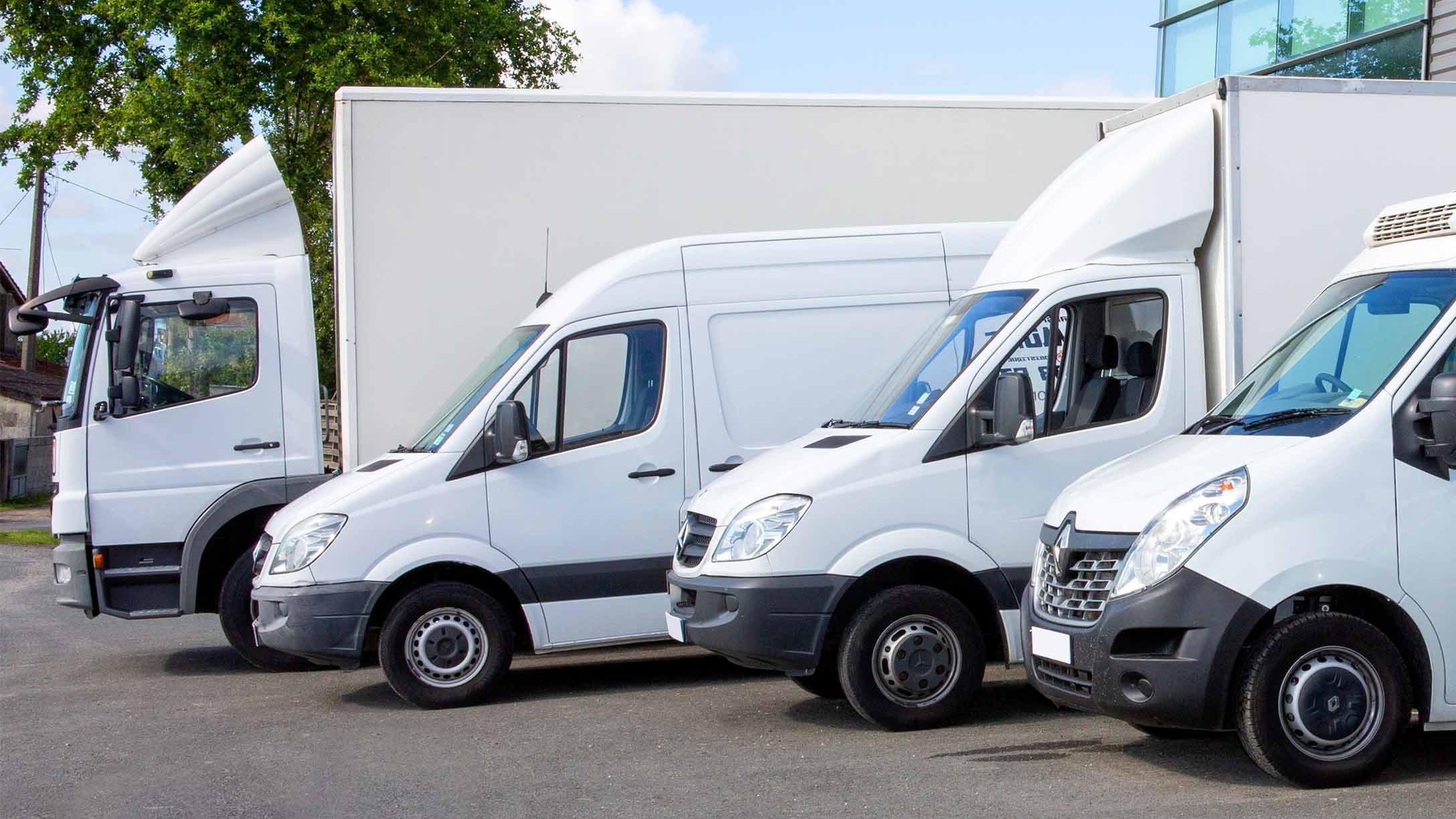 Winning the connected vehicle data revolution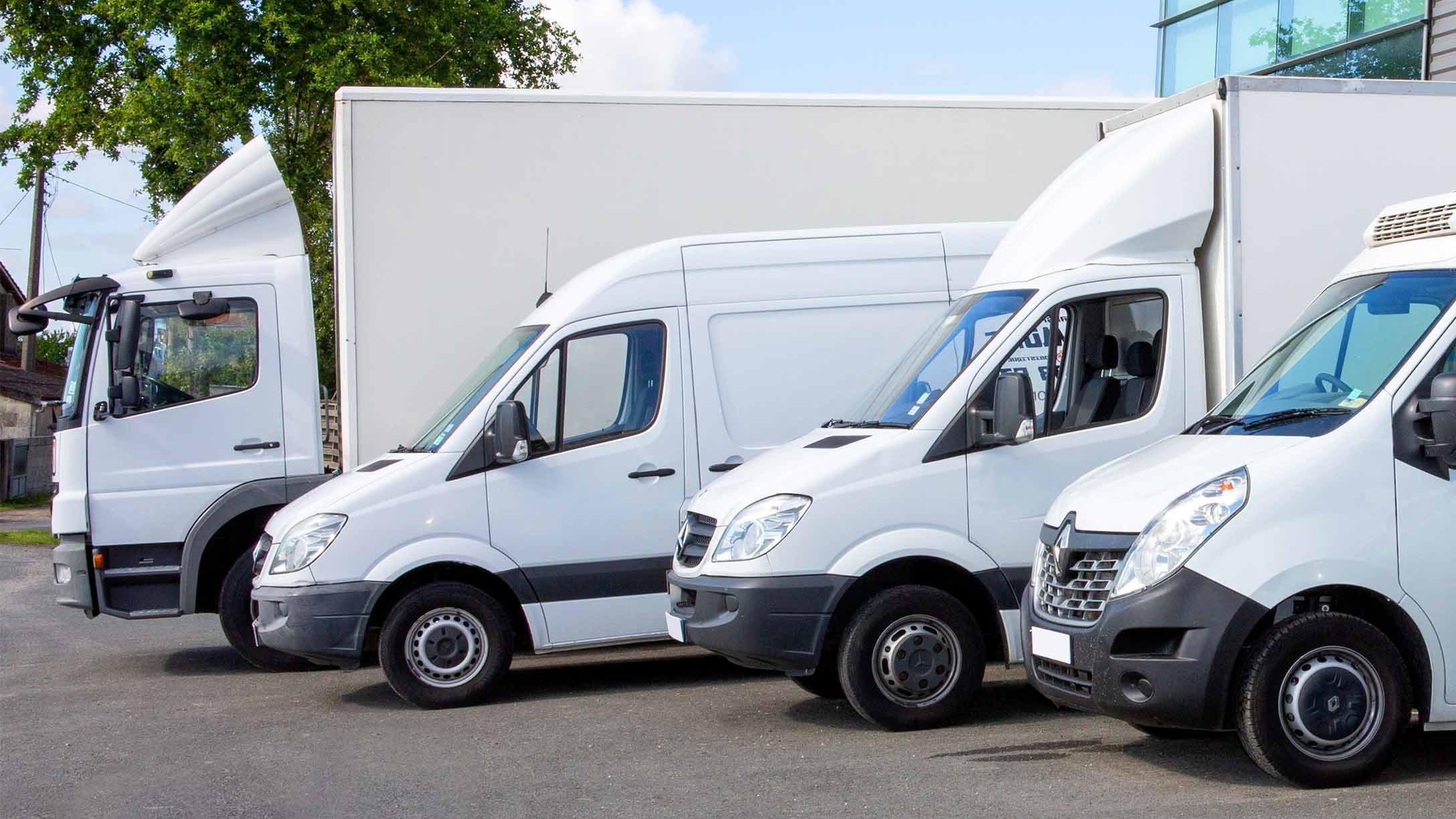 Introduction
Cars, vans and trucks have rapidly become the Internet of Things on four wheels, constantly capturing and
transmitting vast quantities of data. With upwards of 200 sensors installed in modern connected vehicles,
tracking everything from speed and location to tyre pressure and battery charge, the data generated is
revolutionising fleet operations and giving OEMs unprecedented insights into the real-life performance of
their vehicles.

Leasing companies are using telematics data to track vehicle mileage and develop predictive maintenance plans.

Car rental firms are integrating the data into their mobile apps, delivering value-added services to customers.
And many end-user fleets already rely on connected vehicle data to improve driver safety, boost last-mile efficiency and underpin their plans to electrify their vehicles.
Data dictates fleet purchasing decisions
Reliable, robust, real-time data has become so business critical to fleet owners that it is now a key consideration when companies decide which make and model of vehicle to buy or lease.
Global estimates indicate the number of connected vehicles will rise to 340 million by 2024, a compound annual growth rate of 27% since 2018 and that by 2030 about 95% of new vehicles sold will be connected. Connectivity is also growing rapidly in the construction equipment market, with 6.9 million vehicles and plant forecast to be connected by 2024.
New revenue streams
Connected vehicles present an unparalleled opportunity for OEMs not only to increase vehicle sales but also to tap into a new, long-term stream of revenue. Manufacturers that do not keep pace with the rapidly evolving data needs of customers risk being blocked from fleet tenders and excluded from choice lists as the value of connected vehicle data is linked to, and becomes as important as a vehicle's safety features, CO2 emissions and battery range.
To capitalise on these commercial opportunities, OEMs need to work closely with the right partner to meet the requirements of shared fleet customers. As the #1 ranked commercial telematics provider in the world for the
second consecutive year, Geotab is uniquely placed to support OEMs in positioning themselves to profit from
the unprecedented possibilities of the fully connected vehicle.
Fleet data applications
Connected vehicle data is transforming every conceivable area of fleet operations.

More and more fleets are making vehicle purchase decisions based on the availability of key data elements. These vehicles are typically bought or leased to perform specific operational business needs, and are acquired with a clear-eyed focus on their total cost of ownership (TCO), and revenue generating capability.
Essential data signals
Ten years ago, a fleet might have made a purchase decision based on whether a safety option such as
anti-lock brakes were standard equipment. Today, fleets are making purchase decisions on whether key data signals, such as seatbelt engagement or energy consumption, are available. If one OEM does not offer it, they will elect another one that does.
The importance of key data elements: Use cases
Data generated by vehicle sensors is key to optimising Total Cost of Ownership (TCO). Odometer readings,
for example, allow fleet operators to schedule servicing work, enhancing reliability and minimising downtime.
Tyre pressure monitors identify vehicles in danger, enabling fleet operators to replace tyres before an
incident occurs. The scope and potential for this army of sensors is endless, driving a step-change improvement in safety, productivity and efficiency. In further developments, artificial intelligence can analyse vehicle data, such as engine temperature and vibrations, to spot components at risk of failure hundreds of miles before the fault becomes a breakdown. This gives fleet operators time in which to order replacement parts and arrange preemptive maintenance at a time that causes minimum impact to business operations.
There are many practical applications of data for vehicle productivity
A few examples include:
Fleet operators are now remotely controlling the temperature in refrigerated grocery delivery vans.
Fleets with electric vehicles are relying on VIN-level data to monitor the range left in batteries when scheduling EVs' despatch or recharge.
Businesses are using telematics to measure the carbon exhaust emissions of their vehicles as part of their corporate sustainability commitments.
Cost-conscious fleets are using engine data to tackle wasteful idling.
New mobility players are exploiting the technology to facilitate the keyless entry of shared vehicles.
Responsible employers are using data about driver behaviour, including acceleration, braking, speed and seatbelt use to develop safety campaigns.
Data is also key for supporting new mobility models of vehicle access, as fleets and consumers switch from
ownership to usership. Connectivity is vital to the shared mobility industry for locating free-floating cars, monitoring fuel levels and the state of charge (SOC) in their batteries, supporting keyless vehicle entry, recording the mileages driven by multiple users and registering any collisions for insurance purposes.

For dealer networks, access to connected vehicle data will deliver huge efficiency gains in scheduling service and maintenance appointments and optimising parts inventory. Data can be used to send drivers (that have opted-in) real-time alerts to schedule workshop appointments when vehicles need an oil change, new brake pads or components that are developing faults. This advanced knowledge enables dealers to ensure they have the correct parts available when vehicles come into the garage, reducing the capital tied up in the stock of surplus spares.

In a further development, when vehicle data is aggregated and anonymised, it holds real value for a broader audience. Route planners rely on it to avoid heavily congested roads; urban planners need it to support infrastructure investment and combat air pollution; local governments depend on it for automated payments of road tolls; and safety experts use it to alert drivers to hazardous weather conditions ahead.

The global pandemic has dramatically accelerated changes in shopping habits, leading to an increase in online
retail. To satisfy this growing demand, logistics and last-mile fleets are relying more heavily on vehicle data. This
is not simply geolocating their vehicles, but also analysing traffic speeds to plan the most efficient routes, avoid
congestion and honour punctuality promises in both pick-up and delivery times.

Dynamic route optimisation now updates directions while drivers are on the road, steering them around hold-ups and improving the accuracy of delivery time estimates. The same technology is also helping fleets minimise miles driven, thereby reducing fuel usage and shrinking carbon footprints.
The data that fleets really need
With infinite information available, it takes insight and experience to understand which data is so critical to fleets that it will be a determining factor in vehicle purchase decisions.

Geotab's extensive experience of working in partnership with fleets provides in-depth insights into the data and
frequency needs of fleets to catalogue them by level of importance.
Critical data need vs 'nice to haves'
Though every fleet might have differences in the data points it is looking to collect, most data points can be grouped into critical data, which forms the baseline requirements for both vehicle purchases and 'nice to have' data.

Geotab shares the insights gained from working alongside the largest fleets in the world for 20 years with OEMs
and working with manufacturers to facilitate the various signals that are essential to a fleet's business and
operations. Our expertise extends not only to the data fields demanded by fleets, but also the frequency with which this data needs to be transmitted.

For example, we know that GPs location with a minimum 10-second frequency is a critical data point to provide fleets with accurate location intelligence, trip reporting, and increased vehicle security. Likewise, the constant monitoring of odometer readings is essential for fleets, leasing and rental companies to keep track of vehicle mileages so they can schedule servicing, and avoid or recharge excess mileage fees.

For safety-conscious fleets, journey-by-journey evidence of driver behaviour, including incidents of speeding, harsh acceleration and braking are must haves.
Build or buy?
Why partnership with a telematics specialist is the best approach.

According to McKinsey & Company, "Many OEMs have struggled with connectivity or related software developments, resulting in poor customer reviews and delayed start of production. Only a few get the software-defined car right, and even fewer fully monetise vehicle data."

Partnering with a reputable telematics provider ensures resources aren't diverted away from other key initiatives.
Transferring the right data at the right frequency from vehicles is highly technical and highly regulated by data
privacy laws. This fast-moving sector demands cutting-edge hardware, software, skills and expertise. It is a sector in which Geotab has demonstrated two decades of success by investing over 14% of our annual revenue in Research and Development to ensure our technology is top-of-the-line.

Furthermore, from small and medium-sized businesses (SMBs) to large international fleets, vehicle selection is
based on various cost and operational factors, which invariably lead to a fleet composition made up of various
makes and models. As a result, these mixed fleets look for fleet management software systems that can integrate and unify all of their vehicle data into one platform.
Vehicle data on a single platform
The verdict from fleets is clear and unequivocal – they want to view all of their vehicle data on a single platform.
They also want to seamlessly integrate data gathered by aftermarket telematics units fitted to their current vehicles with data from embedded Telematics Control Units (TCU) in their new vehicles.

This multi-source barrage of data then needs to integrate with fleet management software and internal systems
such as transportation management system (TMS), enterprise resource planning (ERP) system and other
operating systems. For example, fleets may want to integrate business mileage data into their payroll system for
reimbursement, or vehicle location information to be integrated with customer relationship management (CRM)
tools to provide customers with accurate delivery times.

This is where Geotab's connected vehicle platform comes into play, presenting OEMs with a variety of secure,
turnkey telematics solutions, while delivering fleets the data they want in the format they want and at a frequency they want.
Why choose Geotab?
With over 20 years of experience and a reputation for high product quality, Geotab is a partner you can trust.
2.5+ million vehicle subscriptions
140 million miles driven daily
40 billion data points processed daily
50,000 fleet customers
170 countries
200 electric vehicle makes and models supported
In a fast-changing world, with on-going developments in cybersecurity, data technology, and regulatory changes,
we've got you covered. We draw insights from our millions of connected vehicles across all industries to
continuously innovate and stay ahead of the curve.
Flexible Solutions
OEMs should have the flexibility to partner with TSPs in a way that supports the full customer journey — and their business processes — and helps them realize new streams of revenue.

OEM hardware + Geotab platform
Geotab's technology is hardware agnostic. We can ingest data streams generated by any OEM embedded devices, taking a data feed via our application programming interface (API) directly from OEM data platforms and 'translating' it for fleet customers to analyse on the MyGeotab portal.

Geotab hardware + O E M platform
Our telematics hardware is available to OEMs as a factory-fit option for the production line, opening access to
our world-leading, patented curve algorithm. Geotab's patented curve logging algorithm is how we transfer data
efficiently from vehicle to cloud. It analyses data the instant it is captured, discards data points that are redundant, and saves and transmits useful data points. It is effectively a filter that sifts through gigabytes of data to select the most important while minimising the volume for transfer, saving OEM's on data transmission costs. This data can then be ingested directly by an OEM platform.

Geotab hardware + Geotab software
Our complete telematics solution is available as a white label option. It is already being used by over 40,000 fleet
customers operating more than two million fleet vehicles on and off-road, and it is scalable to satisfy the needs of any OEM.
Mastering the connected experience
It is crucial for OEMs to identify differentiating key control points and specific core competencies in order to
establish a "make-versus-buy strategy". The identification of these points will help OEMs to determine where to
leverage existing infrastructure, service, and data providers to build a partnership ecosystem. This will allow OEMs to quickly scale.

If OEMs can define their core competency and leverage the expertise of TSPs, they will deliver a truly connected experience — for everyday customers and fleets alike, which can translate into greater brand loyalty and increased sales.

Better integration into the global mobility framework supports that vision of connectedness and means better end products and an enhanced ecosystem for the entire supply chain. In addition, shifting away from a transactional model to a fully integrated, customer journey model will help OEMs build stronger relationships with their customers and help fleet managers build stronger fleets.
Geotab's OEM Partners
Our manufacturer partners include key electric vehicle makers, such as LEVC and QEV Tech, as well as established OEMs, such as Ford, G M, Mercedes-Benz, P S A and Renault.
Data is the new oxygen
Unlocking future revenue streams with Geotab.
£280bn (€330bn) revenues
McKinsey estimates that revenues from connected vehicles could reach £280bn billion annually by 2030, revenues that no OEM can afford to ignore or be slow to exploit.
It is no coincidence that seven of the 10 most valuable companies in the world are built on data-based services. Throughout the entire connected car value chain, companies from insurance providers to after-market suppliers are leveraging data to provide customers with enhanced, data-based services.

In addition, a large percentage of fleets are already convinced of the operational advantages of basing their decisions on data insights. They are willing to pay for vehicle data.

The opportunity to utilise new revenue streams is rich and partnering with the #1 telematics provider provides OEMs with a clear path to recurring, subscription-based profits.
Find out how a partnership with Geotab could transform your fleet business and deliver valuable new revenue streams.

For more information, check out our OEM solutions
Post Tags
---
About Geotab
Geotab is a global leader in connected transportation solutions. We provide telematics - vehicle and asset tracking - solutions to over 47,000 customers in 150 countries. For more than 20 years, we have invested in ground-breaking data research and innovation to enable partners and customers, including Fortune 500 and public sector organisations, to transform their fleets and operations. We connect over 3.8 million vehicles and process more than 55 billion data points a day so that customers can make better decisions, increase productivity, have safer fleets, and achieve their sustainability goals. Geotab's open platform and Marketplace, offers hundreds of third-party solution options. Backed by a team of industry leading data scientists and AI experts, Geotab is unlocking the power of data to understand real-time and predictive analytics - solving for today's challenges and tomorrow's world. To learn more, visit www.geotab.com/uk, follow @GEOTAB on Twitter and LinkedIn or visit the Geotab Blog.
---
© 2023 Geotab Inc.All Rights Reserved.
This white paper is intended to provide information and encourage discussion on topics of interest to the telematics community. Geotab is not providing technical, professional or legal advice through this white paper. While every effort has been made to ensure that the information in this white paper is timely and accurate, errors and omissions may occur, and the information presented here may become out-of-date with the passage of time.