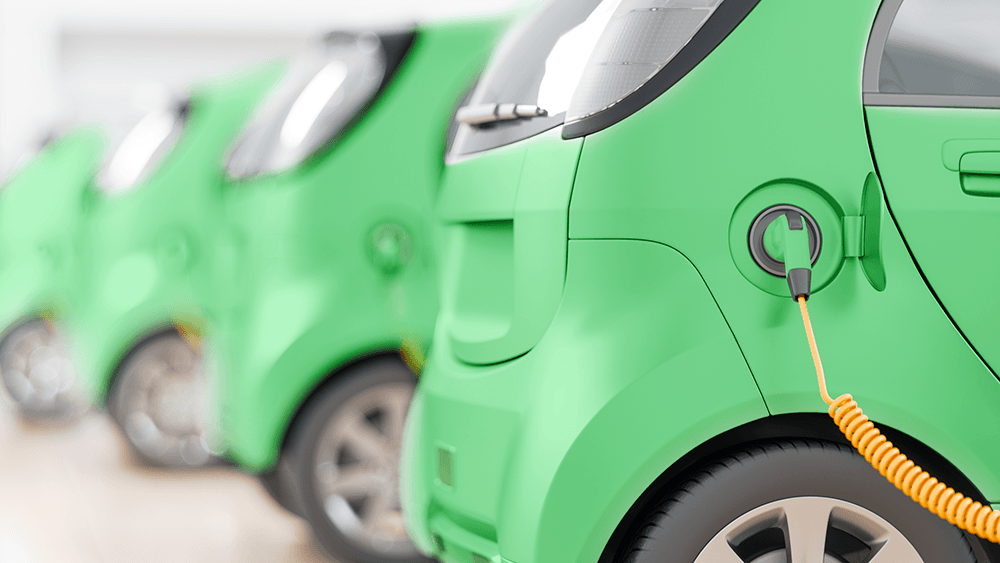 Fleet sustainability practices for 2020
---
A new study predicts a promising future for electric vehicles in Europe.
Sustainable fleet management is a central concern for many organizations and businesses. No longer a buzzword, you will see sustainability highlighted at fleet conferences this year, incorporated into training programs and featured in news feeds.
The real-world impacts of climate change and strong consumer interest in the environment, especially among younger generations, underline the need for meaningful action. Companies are taking a hard look at how their vehicle fleet is impacting the environment, in addition to their other performance metrics. Increasing fuel efficiency and reducing emissions also have economic and social benefits that extend beyond the business.
See also:
Increase sustainability with the Green Fleet Dashboard
Sustainability in action at Geotab
Geotab introduces new sustainability pillar
At Connect 2020 in San Diego, Geotab introduced a new pillar of innovation: Sustainability. Although this is a new announcement, for many years, fleets have been using MyGeotab to help reduce their carbon footprint.
How does telematics help increase fleet sustainability? In particular, fleets can use the Geotab open platform for fleet management for these different goals as a start:
The fleet sustainability infographic
Green fleets undertake a range of initiatives, from policy to proactive tracking, to reduce their environmental impact. We created this infographic to illustrate the top areas to focus on for fleet sustainability. For more details about the newest pillar, visit our sustainability page.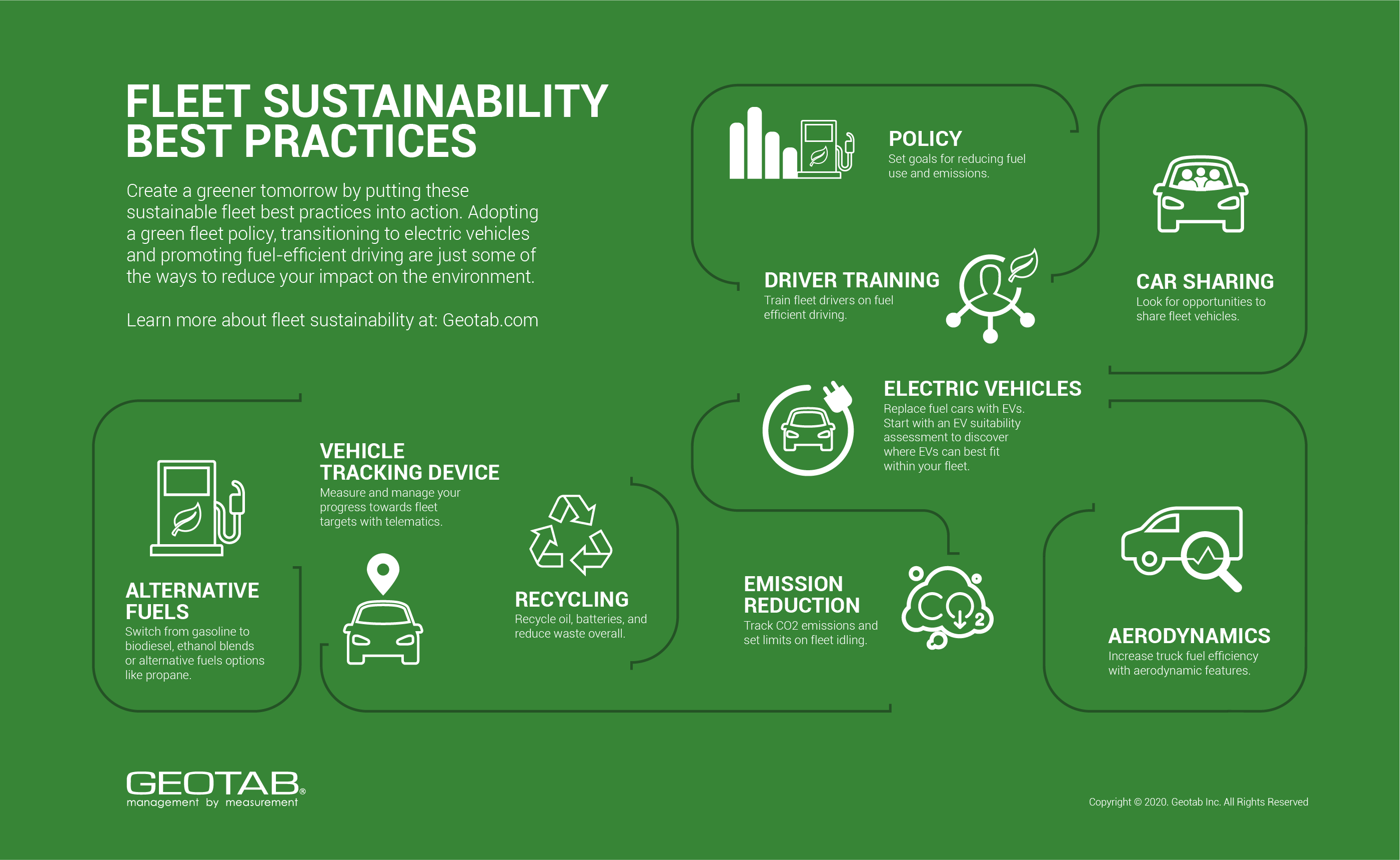 ---
If you liked this post, let us know!
---
Disclaimer
Geotab's blog posts are intended to provide information and encourage discussion on topics of interest to the telematics community at large. Geotab is not providing technical, professional or legal advice through these blog posts. While every effort has been made to ensure the information in this blog post is timely and accurate, errors and omissions may occur, and the information presented here may become out-of-date with the passage of time.
Other posts you might like