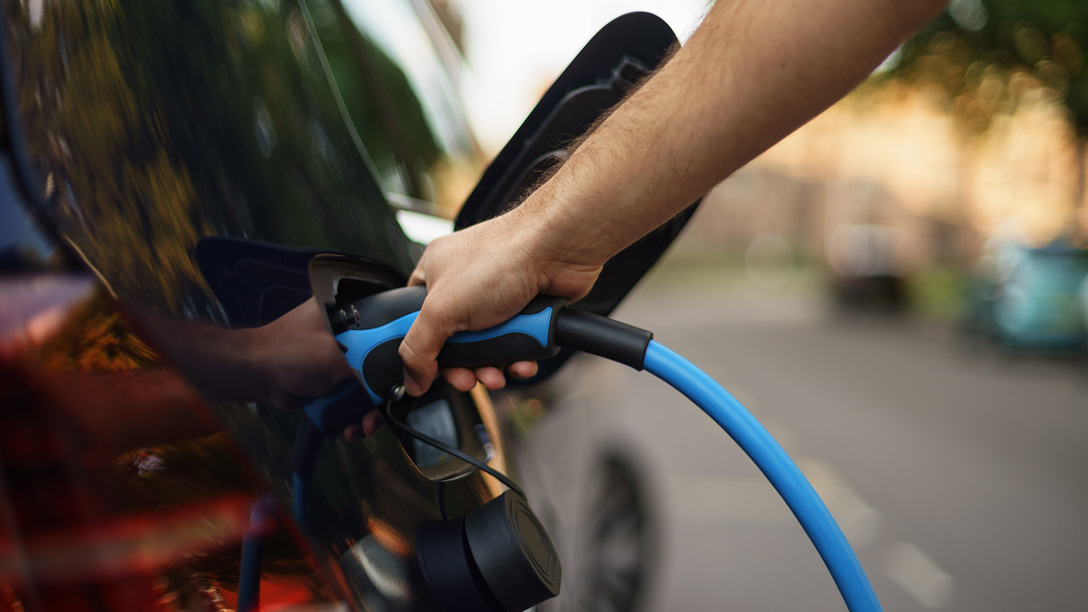 Access to fleet data is crucial in the electrification journey
---
BEV registrations in the UK are up 195% over the last year.
The move to electric is no longer a topic that can be dismissed. The conversation is now and adoption is accelerating amongst fleets. According to the latest SMMT UK new car registrations, BEV's are up 195% YTD in comparison to 2019.
Taking the leap to electrify is no easy task. Understanding some key metrics such as duty cycles and vehicle costs can be extremely valuable in evaluating and making an informed decision to move to electric.
The message is clear: For fleet managers, telematics is a highly valuable tool for effectively making the transition to electric.
There has been heightened interest in air quality this year due to the pandemic. Vehicle pollution is an issue on the priority list of many policy-makers. The decarbonisation of fleets is one solution to the problem. While combustion vehicle sales have taken a significant tumble, Electric vehicles (EVs) are somewhat unsung heroes, with UK registrations on an upward trend over the last few months.
Are EVs now the number one consideration for UK operators considering vehicle replacement?
Policy can make a real difference in EV adoption
The UK first introduced a grant programme in 2011, in a move to reduce the burden on the purchase price of EVs. Still active today, grants of £3,000 for passenger vehicles, and £8,000 for vans are available for fleet operators that are looking to purchase an EV.
Since then, an array of government policy has been deployed to encourage EV adoption. Carbon neutrality by 2050 and the ban of internal combustion engine vehicles by 2035. Plus, the introduction of clean air zones, already active in London, and set to be deployed in other major UK cities in 2021 including Bath and Birmingham.
Most recently, benefit-in-kind tax changes in April this year, means that battery electric vehicles (BEVs) carry a 0% tax rate for the next year, with an increase of 1% in 2021 and 2022. Significant savings can be achieved for company car drivers by going electric, in some cases nearly £2,000 per year. Many fleets are already taking advantage of the new benefits.
As shown in Norway, a world leader in EV – a comprehensive package of incentives will be a key driver in supporting EV adoption.
See also: Fleet Electrification: The Key to Achieving Ireland's 2030 EV Target
Are EVs the preferred choice for replacement?
October YTD figures show just under 76,000 BEVs in the UK, up from 28,000 the same time last year - that's an almost three times increase. Over the same period, petrol and diesel registrations are down 38% and 55% respectively.
We have to acknowledge that it hasn't been business-as-usual for the last six months. But, the evidence is positive. One survey by Smart Home Charge found that 97% of respondents saw an improvement in air quality due to lockdown conditions. This shift in behaviour may well be a factor in the strong EV uptake.
This year has been a busy period for EV acquisition. First, energy provider British Gas, ordered 1,000 Vauxhall Vivaro eVans due to be delivered over the next year. Similarly, Onto, a Birmingham based, EV pay-as-you-go subscription service ordered 1,100 battery-electric Renault Zoe vehicles just two weeks later, surpassing the previous single largest EV order to-date by British Gas. Earlier this year, UPS made an order of 10,000 EVs from Arrival, a London start-up to be rolled out in the UK, Europe and North American by 2024.
As the appetite for EVs continues to grow, a challenge for fleet operators is knowing how, and when to go electric. Making your fleet data available for analysis is required to effectively identify the right vehicles to electrify.
To learn more about EV fleet management, visit: https://www.geotab.com/uk/fleet-management-solutions/electric-vehicles/
---
If you liked this post, let us know!
---
Disclaimer
Geotab's blog posts are intended to provide information and encourage discussion on topics of interest to the telematics community at large. Geotab is not providing technical, professional or legal advice through these blog posts. While every effort has been made to ensure the information in this blog post is timely and accurate, errors and omissions may occur, and the information presented here may become out-of-date with the passage of time.
Subscribe to the Geotab Blog
Sign up for monthly news and tips from our award-winning fleet management blog. You can unsubscribe at any time.
Other posts you might like