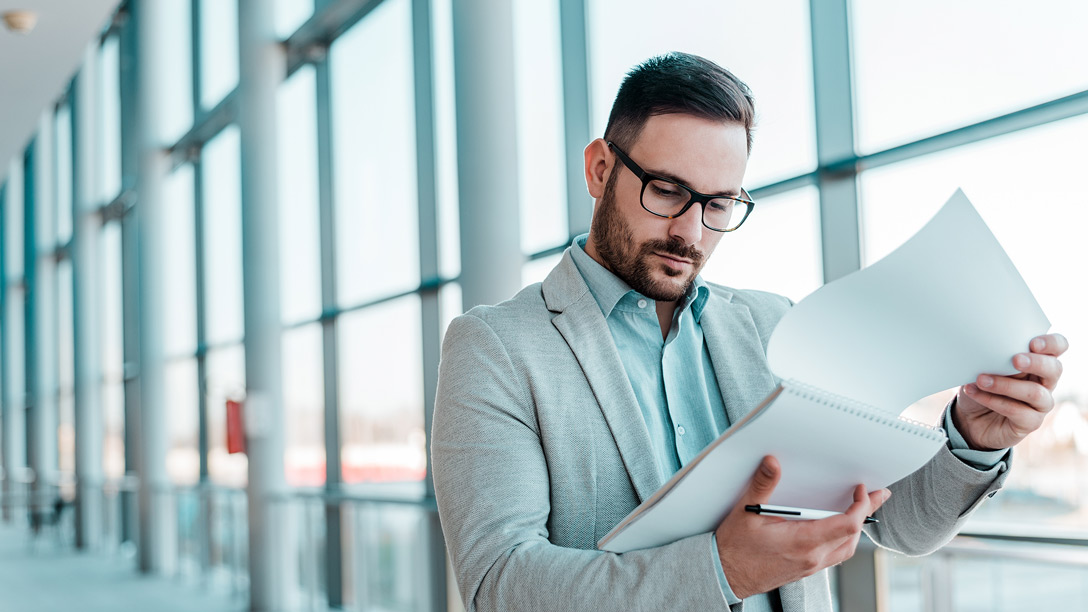 7 Tips for Better Fleet Management
---
7 areas of focus for fleet managers to get the very best out of their fleet - from monitoring fuel usage and ensuring compliance, to incorporating and operating electric vehicles.
Understanding best practices in fleet management can help every company optimise their fleet performance and unlock the full potential of each commercial vehicle under management. While every business and its fleet is unique, many aspects of fleet management affect businesses equally. These seven tips on core focus areas for commercial fleet managers will benefit organisations seeking to improve efficiency, reduce costs and ensure compliance across all aspects of their fleet operation.
1. Monitor fuel usage
As we continue to return to 'normal', the cost of petrol and diesel has steadily risen month over month in 2021. In comparison to last year, the price of a full tank of diesel is approximately £5 more; an additional cost that quickly adds up across a commercial fleet line. With the cost of an oil barrel generally predicted to further increase over the course of the year, this price hike comes at a difficult time for businesses seeking to bounce back from the pandemic.
Unfortunately, no business can control the price at the pumps. However, by implementing a fleet telematics solution, organisations can more efficiently manage their vehicles and save an average of 14% on fuel costs per annum.
2. Reduce air pollution with AdBlue
AdBlue is a great way to make diesel vehicles much less harmful to our health by working to reduce the amount of CO2 and NOx within diesel engines. AdBlue alone can reduce the amount of NOx by up to 90% and is an essential additional cost for fleet managers given that diesel fumes alone are attributed to being responsible for thousands of deaths in the UK each year. Fleet operators need to replenish AdBlue for each vehicle roughly every 5,000 miles driven or risk the vehicle failing to start or more costly, failing to comply with strict EU legislation. A telematics solution can help fleet operators better monitor and track AdBlue levels to avoid both of these risks.
3. Reduce idling
While the cost of vehicle idling varies depending on make and model, the wasted fuel being burned can cost businesses on average £720 per vehicle, per annum. While some idling is necessary or unavoidable - be it normal road traffic or use of additional machinery on the vehicle, like a crane or cement mixer - other instances can be reduced. Unnecessary idling occurs every day, from using vehicle heaters or air conditioning to heat up or cool down, to defrosting windows before starting the vehicle or simply sitting idle while on the phone. A vehicle produces 20 times more pollution when idle compared to travelling at 30mph, so it's in both the business and society's best interests to cut down on these practices.
Through policies advising staff to turn off their vehicle when stationary combined with technology to monitor driver habits and building progress reports, fleet managers can help to reduce running costs and operate a cleaner fleet.
4. Maintain compliance standards
For those with HGVs in their fleet, maintaining compliance goes beyond ensuring that your drivers have safe vehicles on the road. A fleet operator has to monitor the following data to remain compliant with all regulation:
Modern vehicles over 3.5 tons are required to have a digital tachograph installed to record the drivers' working time and rest periods alongside the vehicles' speed and distance travelled. Operators must be able to analyse this data to identify potential infringements and produce clear infringement reports as required.
Operators have legal obligations to have their drivers observe and abide by the laws on driver hours. Failure to comply leaves them at risk if infringements are identified by an enforcement officer, with the potential outcome being criminal prosecution.
Operators can leverage new, real-time tachograph solutions with automatic remote downloading to routinely capture data and easily perform data analysis for compliance and efficiency purposes.
Drivers have a responsibility to complete daily walk-around checks before they drive a vehicle, from which any defects must be reported in writing within the organisation.
5. Transition to electric
With the UK government banning the sale of new petrol and diesel vehicles by 2030, continuing to ignore electric vehicles (EVs) could prove a costly or fatal mistake for your business. Over this decade, it is likely we will see an increasing number of areas introduce electric only or clean air zones in which the use of petrol and diesel vehicles is prohibited or charged heavily. This represents another looming cost which large fleets travelling through these zones may be penalised heavily for. Staying ahead of the curve by transitioning to electric vehicles now may lead to significant savings in the long term.
6. Operate electric
When you already have EVs in your fleet, it's important to keep on top of the various metrics associated with them to keep your fleet costs low. Just because you don't have to pay for emissions or fuel, doesn't mean they operate completely without cost. Telematics solutions can provide operators with rich insights pulled directly from EVs in their fleet to help them answer questions such as:
How are my EVs performing?
Are my drivers plugging in?
How can I make sure the EVs are fully charged and ready to drive in the morning?
Where are my vehicles charging?
How much does it cost me?
Who needs to charge?
What are the ranges I can expect under different conditions?
Who drives efficiently?
Who doesn't?
7. Evaluate total cost of ownership
Total cost of ownership (TCO) is another key factor in relation to fleet management. Many fleet managers may assume that the upfront costs of an EV are not worth it compared to the lower costs of petrol or diesel trucks. However, even without subsidies from the government, it has been found that electric vehicles could reach parity in terms of total cost of ownership in roughly four and a half years. From small passenger vehicles to large multi-ton lorries, EVs are predicted to be more cost effective than all diesel or petrol vehicles by the end of the decade. Taking a TCO approach can help inform businesses on whether it is worth investing in electric now, to realise long-term savings which can be used to fund the continual upgrading of their fleet.
Businesses and fleet managers have many factors to consider when it comes to optimally investing in and running their fleet. Adhering to best practices as outlined above will enable businesses to maximise the performance of their fleet. Key to much of these practices is a data rich and accessible telematics solution. Visit Geotab to learn more about how fleet telematics can help businesses control costs, stay agile and increase the productivity of their vehicles.
See also: What is fleet management?
---
If you liked this post, let us know!
---
Disclaimer
Geotab's blog posts are intended to provide information and encourage discussion on topics of interest to the telematics community at large. Geotab is not providing technical, professional or legal advice through these blog posts. While every effort has been made to ensure the information in this blog post is timely and accurate, errors and omissions may occur, and the information presented here may become out-of-date with the passage of time.
Subscribe to the Geotab Blog
Sign up for monthly news and tips from our award-winning fleet management blog. You can unsubscribe at any time.
Other posts you might like