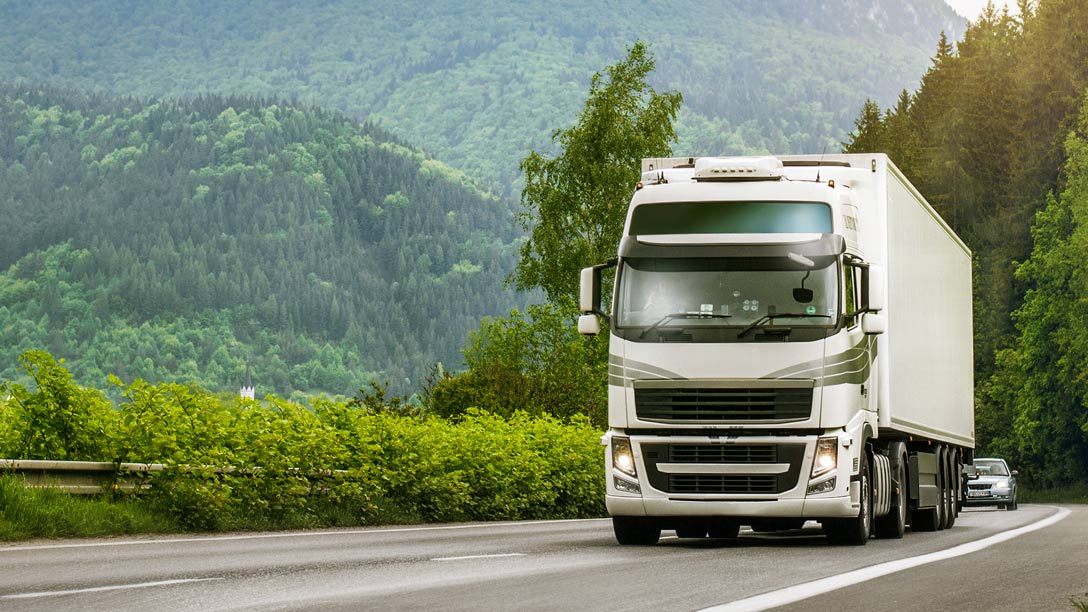 The essentials of cold chain monitoring
---
Existing methodologies for monitoring temperatures of goods throughout the supply chain are time consuming and can be inaccurate, leading to the risk of spoiled or damaged product, or an inability to prove compliance.
Both of these scenarios can necessitate redelivery of goods, at extra cost to the logistics company.
Cold chain monitoring is a relatively new solution that has been developed to help transport and logistics fleets serving the pharmaceutical, healthcare and food and beverage industries to ensure the safe and efficient transport and storage of temperature sensitive products.
In this post, we look at how cold chain monitoring solutions can help your logistics operations achieve greater efficiency and compliance.
What is cold chain monitoring?
Cold chain monitoring is an integrated solution that supports refrigerated transport companies, by helping to facilitate the optimal delivery of products along a temperature-controlled supply chain (cold chain). The cold chain monitoring software integrates with existing refrigeration units, temperature probes and thermographs to provide real-time visibility and control of vehicle cargo temperature.
The data captured by the temperature probes and thermographs can be monitored and managed via a web-based management platform, and two-way communication and reporting allows head office to remotely control the temperatures of loads and proactively respond to alerts when cargo temperatures breach optimal conditions, refrigeration unit faults occur, or cargo doors are left open.
What are the benefits of cold chain monitoring?
Cold chain monitoring solutions help centralised operations managers to actively monitor and regulate cargo temperature across their entire fleet of vehicles. With real time temperature monitoring and data logging during storage and transport, fleet managers can ensure, and prove, that the product reaches the customer uncompromised.
The cold chain management solution is beneficial for any transport and logistics operations that carry temperature sensitive goods for the pharmaceutical, healthcare, or food and beverage industries.
Compliance
In the healthcare and pharmaceutical sectors, a vaccine stored outside of its required temperature range will become compromised. For this reason, the Medicines & Healthcare Products Regulatory Agency (MHRA) has defined strict guidelines for the storage temperature ranges of medicinal products.
The ability to monitor, and data log the temperature of goods in real time is a requirement for regulatory compliance. With a cold chain monitoring solution, you can ensure that the integrity of your delivered goods is never compromised, allowing both head office and drivers to react immediately to any incidents that might threaten the quality of the refrigerated products.
Fleet managers can then provide customised reports to customers and third party agencies to evidence the integrity of the cold chain during transit of the goods, proving regulatory compliance.
Optimal customer service
In the food and beverage sector, there is a risk of spoilage or foodborne pathogens if perishables are stored outside of their required temperature ranges, and many customers will require proof that their perishable foods were maintained within the safe range during transport.
With the ability to provide proof of delivery notifications to customers showing that the cold chain was uninterrupted, transport and logistics companies will benefit from a reduction in delivery rejections, improving their customer service success metrics.
Transport efficiency
A recent survey of logistics companies in the healthcare supply chain found that 37% of deliveries are subject to spoilage or damage, with significant costs to transport operations that have to redeliver products as a result.
With cold chain monitoring, fleet managers benefit from greater visibility and control with remote temperature control, so that any temperature change or hardware malfunction can immediately be resolved by troubleshooting, repairing faulty equipment, or rerouting loads to refrigerated storage locations, before the cold chain is broken. All of these methods are significantly more cost effective for transport and logistics operators than having to arrange additional haulage to compensate for rejected loads.
Cold chain monitoring with Geotab
Geotab's cold chain solution utilises sensors within refrigerated vehicles and trailers to accurately deliver temperature information in real time. To help ensure smooth deliveries, the solution gives fleet managers the ultimate control and visibility into all temperature related aspects of the vehicle's compartments. Door sensors can also be integrated to ensure that cargo is secured and insulated correctly while on the road.
Geotab's solution offers the following key benefits:
Industry-leading compatibility - Geotab's cold chain solution is compatible with a growing list of refrigerated HGV models, vans, electric vehicles, and with existing thermographs on the market.
Support for multiple temperature probes - This allows for greater accuracy of temperature control within the cargo area.
Greater control for head office - Remote temperature setting allows for refrigeration unit temperatures to be adjusted from a central location when goods are on the road.
Increased fleet visibility - Two-way communication and remote alarm clearing provide even greater visibility and control over fleet operations.
Proactive management for compliance - Automated custom alerts trigger when temperatures breach optimal settings, refrigeration units are turned off, or hardware alarms are received, enabling you to take corrective action before products spoil or become non-compliant.
Proof of compliance - Custom reports can be provided to customers and third parties to prove that the cold chain was never compromised.
Geotab's cold chain solution is available with all GO device iterations. It is composed of a Geotab GO telematics device, IOX-UREADER and the Cold Chain Add-In.
Visit our solutions page to learn more about how Geotab can help improve your cold chain operations, or contact your partner account manager today.
---
If you liked this post, let us know!
---
Disclaimer
Geotab's blog posts are intended to provide information and encourage discussion on topics of interest to the telematics community at large. Geotab is not providing technical, professional or legal advice through these blog posts. While every effort has been made to ensure the information in this blog post is timely and accurate, errors and omissions may occur, and the information presented here may become out-of-date with the passage of time.
Subscribe to the Geotab Blog
Sign up for monthly news and tips from our award-winning fleet management blog. You can unsubscribe at any time.
Other posts you might like