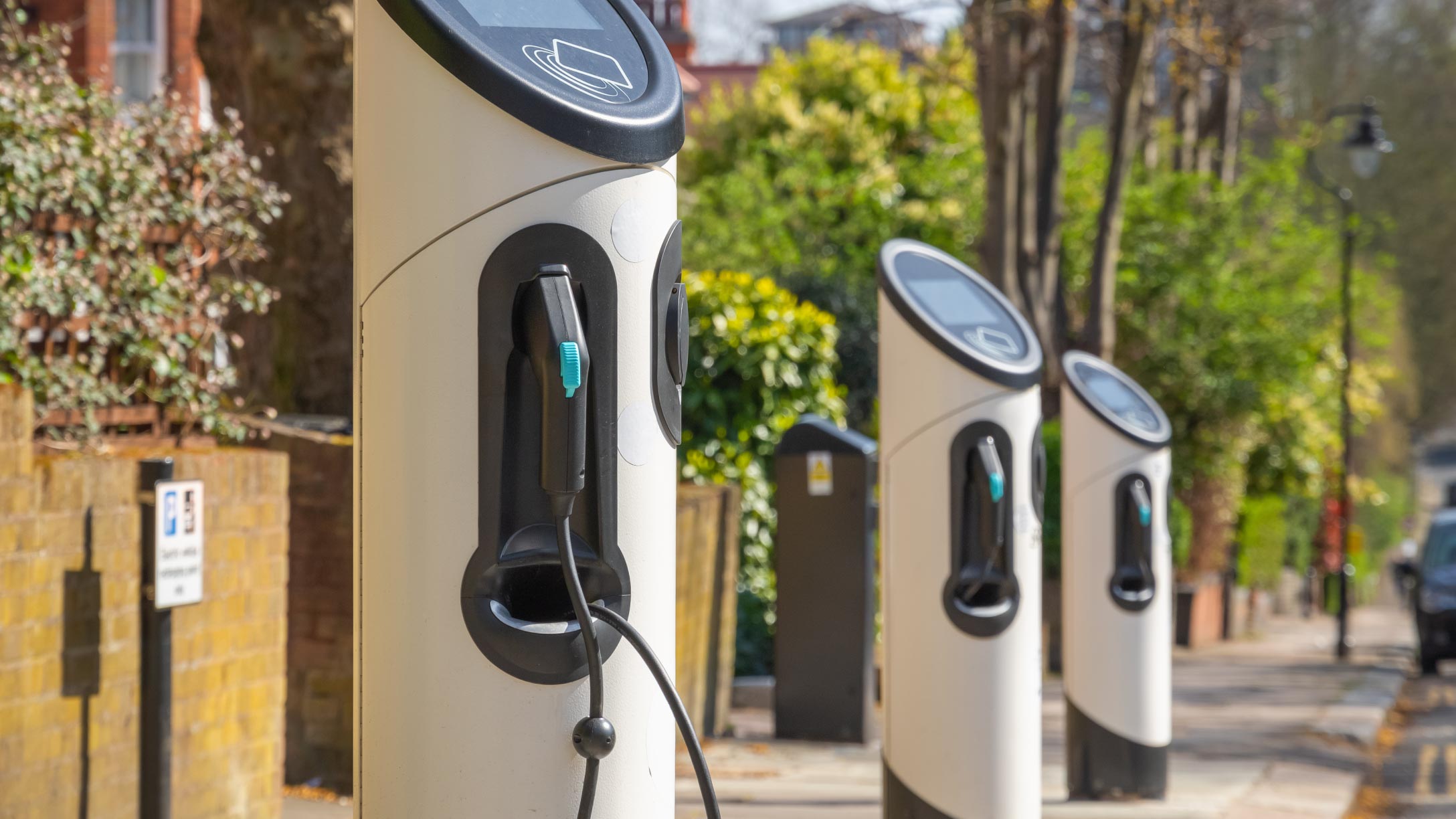 The EV Journey Blog Series - Part 5: Scale electric
---
In the fourth article of our EV journey series, we looked at the practical considerations to optimise your electric vehicle (EV) fleet operations. In this article, we move on and look at how to effectively scale up your electric fleet over time.
The scaling up of EVs is an inevitability
In traditional car and LCV (light commercial vehicle) fleets, from company cars to last mile logistics, the transition away from conventional vehicles and towards EVs is a certainty. It's not just because they're better for the climate and local air quality, or due to the cost saving potential over the life of the vehicles, but also because they are safer. EV cars and vans are 38% less likely to be involved in an accident than an internal combustion engine (ICE) vehicle.

EVs are also a better drive, with better technology. As drivers experience the comfort and ease of driving electric, they are more likely to choose an EV as their next vehicle, rather than petrol or diesel.

Thanks to their myriad benefits, many car and LCV fleets can realistically expect to be running 100% electric in the not-too-distant future. With this in mind, it becomes imperative that fleet managers learn from their vehicles as they scale their electric operations.
How much power will my facilities need?
A vital question to consider as you build your EV fleets is if you have enough power coming into your facilities to provide for all of the EVs, both now and in the future. Unfortunately for most businesses, the answer is invariably no, especially as you grow your electric fleet.

The average home uses roughly 1.5kW of power per hour. When an EV driver plugs in their car, they will immediately be using about 5 times as much power, at around 7.4kW per hour. This might require the homeowner to upgrade their fuse, but within a commercial facility that might be charging as many as 40 vehicles overnight, the power demands are considerably greater, and will far exceed the building's daytime power demands.

When you introduce the need to charge at higher speeds, with some use cases that require rapid charging up to 100kW per hour, that puts a sizable power demand on the building.

A fleet manager therefore needs to consider how much power they need to charge each vehicle in their fleet, and when and where that charging should occur. A fleet telematics solution that provides full data support for EVs can identify the dwell times and locations for each EV in the fleet, their travel times and distances, their average electric energy efficiency, and the amount of charge that they will need to complete each day's work. This will help you make intelligent decisions to spread the need for that power over the day and night, and at different tactical locations.

Considering that the average car spends 96% of its time parked outside a home or workplace, there should be plenty of time available to charge each vehicle sufficiently for the 4% of time that it's actually driven.
Make your EV fleet even greener
In order to further reduce the carbon footprint of your transport operations, it is not enough to simply switch all your vehicles to EVs and then do nothing else.

EVs still have a significant carbon and environmental footprint to manufacture, and are still indirectly responsible for CO2 emissions while they take energy from the National Grid (until the grid is 100% renewable, currently forecast to be by 2035).

Fleet managers therefore still need to improve the electric energy efficiency of their vehicles by providing drivers with eco-driving training, and to optimise their routes to reduce overall mileage.

And finally, you may be able to rethink your operations entirely in order to reduce the overall size of the fleet. This presents the opportunity to reduce the organisation's carbon footprint, and make operations more efficient, while also lowering capital expenditure.

Since most employees don't utilise a vehicle 24 hours a day and 365 days a year, many corporate car fleets suffer from considerable underutilisation. This has led some corporate car fleets to switch to a motor pooling model, rather than providing each employee with their own car. Other fleets are going further still and looking to remove all vehicles and then to assess on a case by case basis if they really need each one, exploring instead if there are public transport or personal mobility solutions such as e-bikes or e-scooters that could suffice.
Smart cities and the internet of things
The future for vehicles is ever more integrated, with connected vehicles ultimately communicating through the internet of things (IoT) with their wider environment.

A telematics device such as the Geotab GO9 acts as an IoT hub, sending vehicle data to a cloud service, where it can be processed and accessed to gain visibility over a fleet's performance from a single online platform. Fleet managers can then use this information to make decisions to improve their sustainability performance, measure their effectiveness, and benchmark results against fleets with a similar composition and sustainability objective.

Combining the data from connected vehicles with third-party sources, and applying machine learning and analytics, the Geotab platform can transform data into actionable smart city insights. The Geotab platform can ingest all the data coming from smart cities and the IoT, and combine these new opportunities as they arise to maximise the sustainability journey, and maximise efficiency.

Check out the Geotab solutions that will help you scale up your electric vehicle fleet effectively and securely.

And watch out for the final article in our EV journey series that looks at the continuous improvement practices you can implement to keep reducing the environmental impact of your fleet, and how to generate a wider culture of sustainability within your organisation.
---
If you liked this post, let us know!
---
Disclaimer
Geotab's blog posts are intended to provide information and encourage discussion on topics of interest to the telematics community at large. Geotab is not providing technical, professional or legal advice through these blog posts. While every effort has been made to ensure the information in this blog post is timely and accurate, errors and omissions may occur, and the information presented here may become out-of-date with the passage of time.
Subscribe to the Geotab Blog
Sign up for monthly news and tips from our award-winning fleet management blog. You can unsubscribe at any time.
Other posts you might like