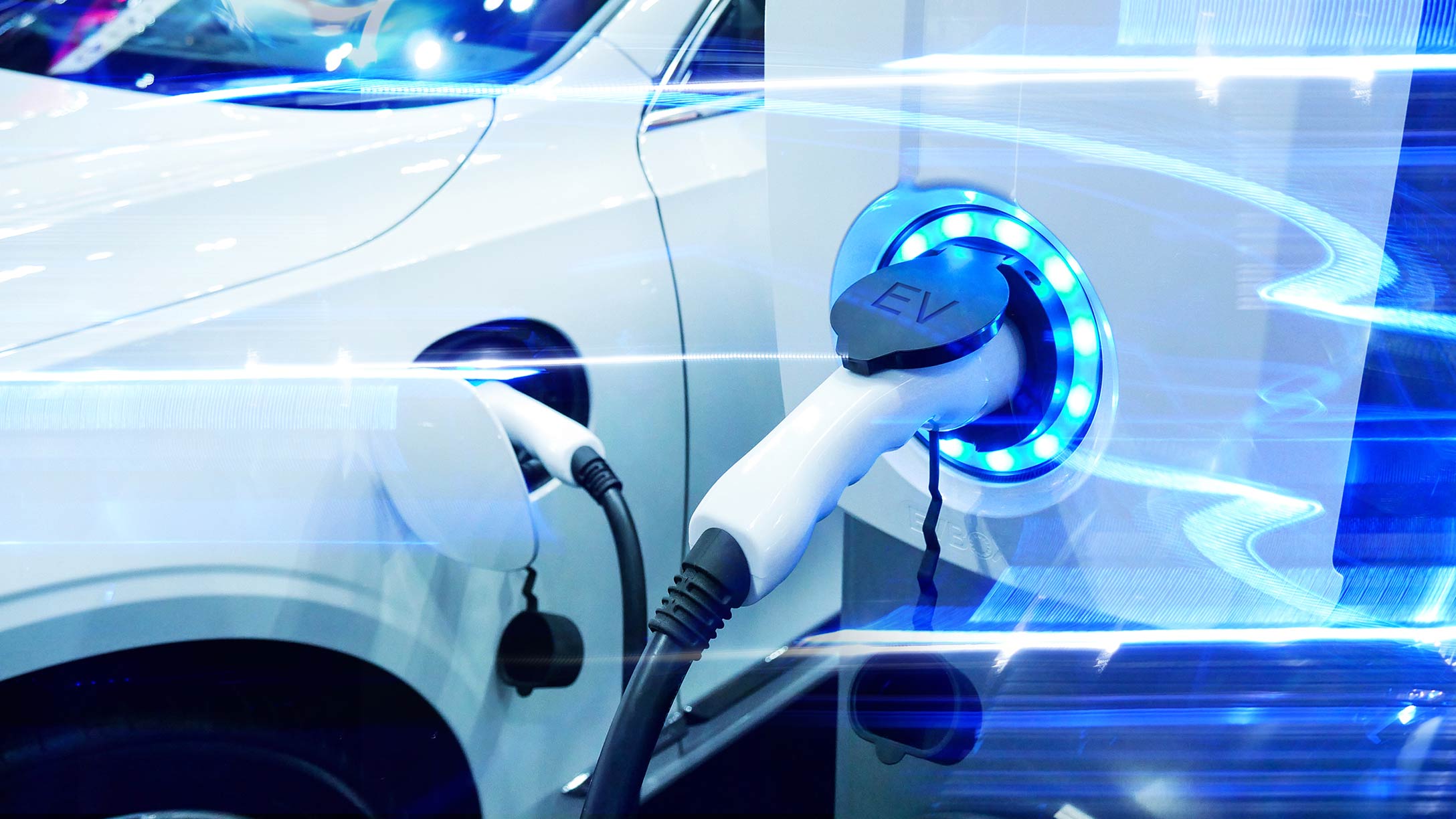 Fleet EVolution: How innovation is driving electrification
---
EVs have come a long way over a short amount of time and they are no longer limited to small passenger vehicles with a limited range.
Electric vehicle adoption has grown exponentially over the last five years. Even during the COVID-19 pandemic when global passenger car sales fell 16% in 2020, EV sales increased by 41%. A recent BloombergNEF report stated, "There are 12 million passenger EVs, one million commercial EVs, and over 260 million electric two- and three-wheelers on the road globally today". With governments implementing zero-emission mandates, and with the increased focus on addressing climate change, we can expect to see the number of EVs on the road continue to increase, offering companies more choice and an opportunity to achieve their sustainability goals.
A brief history lesson on the plug-in electric vehicle
While electric cars were popular at the turn of the 20th century, it wouldn't be for another 100 years that the modern electric car would make its debut. There were some limited releases in the '90s, such as the GM EV1, but it would be more than a decade later before Tesla's Roadster, the first battery electric vehicle (BEV), and BYD's F3DM compact saloon, the first plug-in hybrid electric vehicle (PHEV), entered the market. Both of these vehicles had small production runs but they acted as proof of what could be possible with "true EVs".
Over the next few years EVs were slowly being adopted, but range limitations and a lack of diverse models meant that the growth was primarily on the consumer side. The mid-2010s redefined the future of fleets, as newer and more robust vehicles began to enter the market with increasing range capabilities.
Are today's EVs ready for fleet applications?
Most of the EVs being used by fleets today are in the light-duty and passenger classes, with a notable exception being transit buses — particularly in China. This is primarily a result of the fact that the existing models are suited for their use. Most newer BEVs, like the Fiat E-Ducato van, have an effective range between 200–300 miles, which means they can handle a majority of daily driving needs on a single charge. And with improvements to charging technology, these EVs can be fully charged overnight and will be ready for use the next day.
The area seeing the most growth right now is the light- to medium-duty sectors, specifically in industries like last-mile delivery. With high utilisation and predictable shorter-distance routes, EVs appear to be a natural fit. Fully electric delivery vans are being used by some of the largest commercial fleets around the world.
Amazon ordered 100,000 electric delivery vans to be deployed between 2021 and 2024
DHL's "Green Fleet" expansion is a part of their goal to have zero-emissions logistics by 2050
UPS will be adding 2000 EVs per year to their fleet beginning in 2022
These are just some of the companies who have embraced electrification and many more have made commitments to completely transition away from internal combustion engine (ICE) vehicles over the next decade. With the anticipated arrival of electric pickup trucks like the Rivian R1T, you can expect more fleets to transition to EVs.
The last remaining industry to explore is heavy-duty. Overall, EV adoption has been slower with heavy-duty vehicles and different industries are seeing different levels of success. As an example, long-haul delivery is still in the early stages of electrification due to challenges related to carrying capacity and range. However, even in the heavy-duty lorry market several vehicle options exist, and they are currently being used for regional haul lorries and terminal tractors.
Additionally, electric buses are becoming a major focus of local councils around the UK, following the phased application for the Government's Zero Emissions Bus Regional Areas (ZEBRA) scheme. Even though it may currently be behind in terms of adoption, the heavy-duty transportation industry is becoming a focus of regulatory action as it is a significant contributor of greenhouse gas emissions.
What are some regulatory highlights fleets should be aware of?
Addressing climate change is becoming more of a global focus and as a result governments are implementing various mandates concerning transportation — ranging from additional tolls or fees to complete ICE sales bans and Clean Air Zones (CAZ), where fines are incurred by non-zero emission vehicles. While all of these initiatives have the same goal of reducing greenhouse gas (GHG) emissions, the methods and target dates vary by country, region and even city.As we begin to see the impact of these initial mandates in leading countries like Norway, the UK and much of the EU, it is likely we will see these used as a template for others to follow suit. For fleets who want to continue operating in these regions, it will be imperative that they begin researching how to incorporate EVs as soon as possible as well as understand the individual rules in the cities, counties and countries in which they operate.
Where do fleets start planning the electrification journey?
Timelines may vary but one thing is clear — EVs are coming fast and they are here to stay. There is a lot to consider when adding EVs to your fleet and it is critical that fleets begin to explore electrification. This begins with understanding the broad steps to adopting vehicles and selecting a strong partner to support the full electrification journey.
Geotab offers the most extensive EV support
Geotab's leading support in the EV landscape is marked by continuous innovation, notably doubling the number of supported electric vehicles in just over a year, now supporting 200 EV models globally. EV model support means fleets get the insights they need to operate their vehicles successfully, no matter what EVs the fleet chooses to procure. With this full support, fleets can monitor real-time battery charge data, fuel and EV energy usage as well as the full charging history of their EVs. Geotab also offers a number of data-driven tools to help fleets better understand EVs and electrify their fleet with confidence.
Complementary tools powered by the largest dataset for real-world EV performance:
To learn more about the benefits of fleet electrification and getting started, download this free ebook:
---
If you liked this post, let us know!
---
Disclaimer
Geotab's blog posts are intended to provide information and encourage discussion on topics of interest to the telematics community at large. Geotab is not providing technical, professional or legal advice through these blog posts. While every effort has been made to ensure the information in this blog post is timely and accurate, errors and omissions may occur, and the information presented here may become out-of-date with the passage of time.
Subscribe to the Geotab Blog
Sign up for monthly news and tips from our award-winning fleet management blog. You can unsubscribe at any time.
Other posts you might like