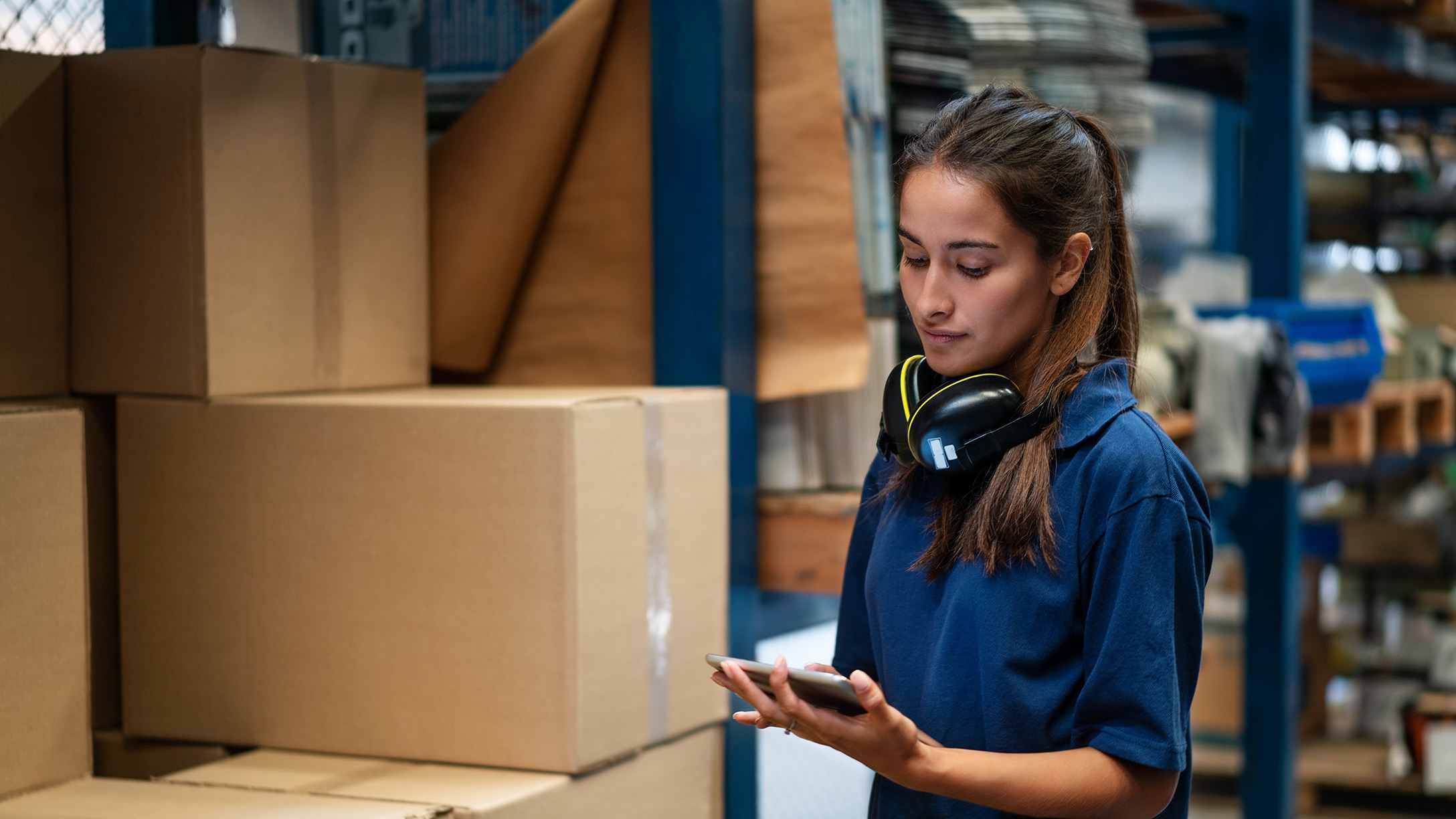 Last mile is leading the way in fleet electrification
---
A look at the last mile delivery industry and the benefits they see by adding EVs to their fleets.
Fleet electrification is more than just meeting a mandatory requirement, it presents an enormous opportunity for fleet managers. Transitioning to electric vehicles not only significantly impacts the environment but it can help improve a fleet's bottom line.
In order to gauge the success in fleet electrification, you need to only look at the last mile delivery industry as numerous companies have made major investments over the last couple of years.
If you are ready to start planning, download our ebook: The Essential Guide to Fleet Electrification.
Big industry names in last mile delivery are already electrifying
Last mile delivery fleets are starting to heavily invest in electric vehicles. In early 2020, UPS purchased 10,000 electric delivery trucks and Purolator expanded their zero-emission last mile delivery services in two major Canadian cities. More recently, FedEx announced that it plans to have a fully electric fleet by 2040. However, the biggest announcement came a bit earlier in 2019 when Amazon purchased over 100,000 electric delivery vans from EV automaker Rivian.
Over recent years, Amazon shipments have grown exponentially with them shipping approximately 400 million packages a month, with roughly two-thirds being delivered by Amazon itself. With this amount of usage, Amazon is set to save millions of dollars annually on fuel costs alone. However, this is not the only reason they are transitioning to electric vehicles. They have also stated that EVs are a critical component for them to fulfill their Climate Pledge of being carbon neutral by 2040.
These fully electric vans can already be seen in action as they have begun rolling them in a number of U.S. cities, including San Francisco and Denver.
While not all companies have the amount of resources as a large fleet like Amazon, it is becoming easier to evaluate the costs and benefits of fleet electrification – if you have the data and the right tools.
Last mile fleets are overcoming the initial barriers to electrification
Until recently, the majority of EVs on the market were compact to mid-size passenger vehicles that did not have the carrying capacity or the electric range capabilities required for many fleet applications, presenting a hurdle for fleets considering electrification. The market has mostly caught up with the demand and this problem has largely been addressed, or will be in the near future.
There are numerous long-range EVs available that have an effective range over 300 miles on a single charge and this will only continue to improve as battery technology advances. This, in combination with an ever-improving network of charging stations, means that "range anxiety" should no longer be a concern.
As for vehicle offerings, a wide variety of Class 2 to 5 EVs are currently available with a number of additional delivery vans and pickup trucks on the horizon. With electric vans boasting payload capacities up to 6,000 lbs and trucks that are able to tow more than 11,000 lbs, there will soon be an EV that suits every fleet's particular needs.
It is clear that many of the largest players in the last mile industry have moved past any hesitations when it comes to electrification. By committing millions of dollars, and purchasing thousands of vehicles, they are sending a strong message – it's time to start transitioning to EVs.
See also: Geotab's Electric Vehicle Solutions
Geotab is your navigator on the road to electrification
So you're ready to follow in the footsteps of last mile delivery fleets and start your journey to electrification -- now what? When Natural Resources Canada (NRCan) was tasked with investigating electrifying their fleet they turned to Geotab. NRCan used Geotab's EV Suitability Assessment (EVSA) tool to conduct an in-depth analysis of all their fleet vehicles to determine the costs and savings related to converting to EVs.
After conducting their assessment of 270 light-duty vehicles, they determined that 58% of them were suitable for electrification, which could potentially save them $1.3 million across the lifespan of this new fleet. In a subsequent assessment they predicted that in addition to the financial savings they could reduce their CO2 emissions by over 1,200 metric tons per year.
Start planning your EV adoption strategy
Last mile delivery may have been one of the first industries to embrace EVs, but now is the time for other fleets to begin their journey. With regulations and sustainability goals fast approaching, it is critical that fleets begin to create strategies for incorporating EVs.
Finding suitable vehicles and building out charging infrastructure can be a time consuming task. Fortunately, Geotab has created a number of tools and assets to help fleet managers with this transition. More importantly once EVs have been incorporated into your fleet Geotab continues to provide on-going insights and support. With official support of over 100 EV makes and models, Geotab is the strongest telematics provider in the EV space.
Download The Essential Guide to Fleet Electrification to start your journey.
---
If you liked this post, let us know!
---
Disclaimer
Geotab's blog posts are intended to provide information and encourage discussion on topics of interest to the telematics community at large. Geotab is not providing technical, professional or legal advice through these blog posts. While every effort has been made to ensure the information in this blog post is timely and accurate, errors and omissions may occur, and the information presented here may become out-of-date with the passage of time.
Get industry tips and insights
Sign up for monthly news and tips from our award-winning fleet management blog. You can unsubscribe at any time.
Republish this article for free
Other posts you might like