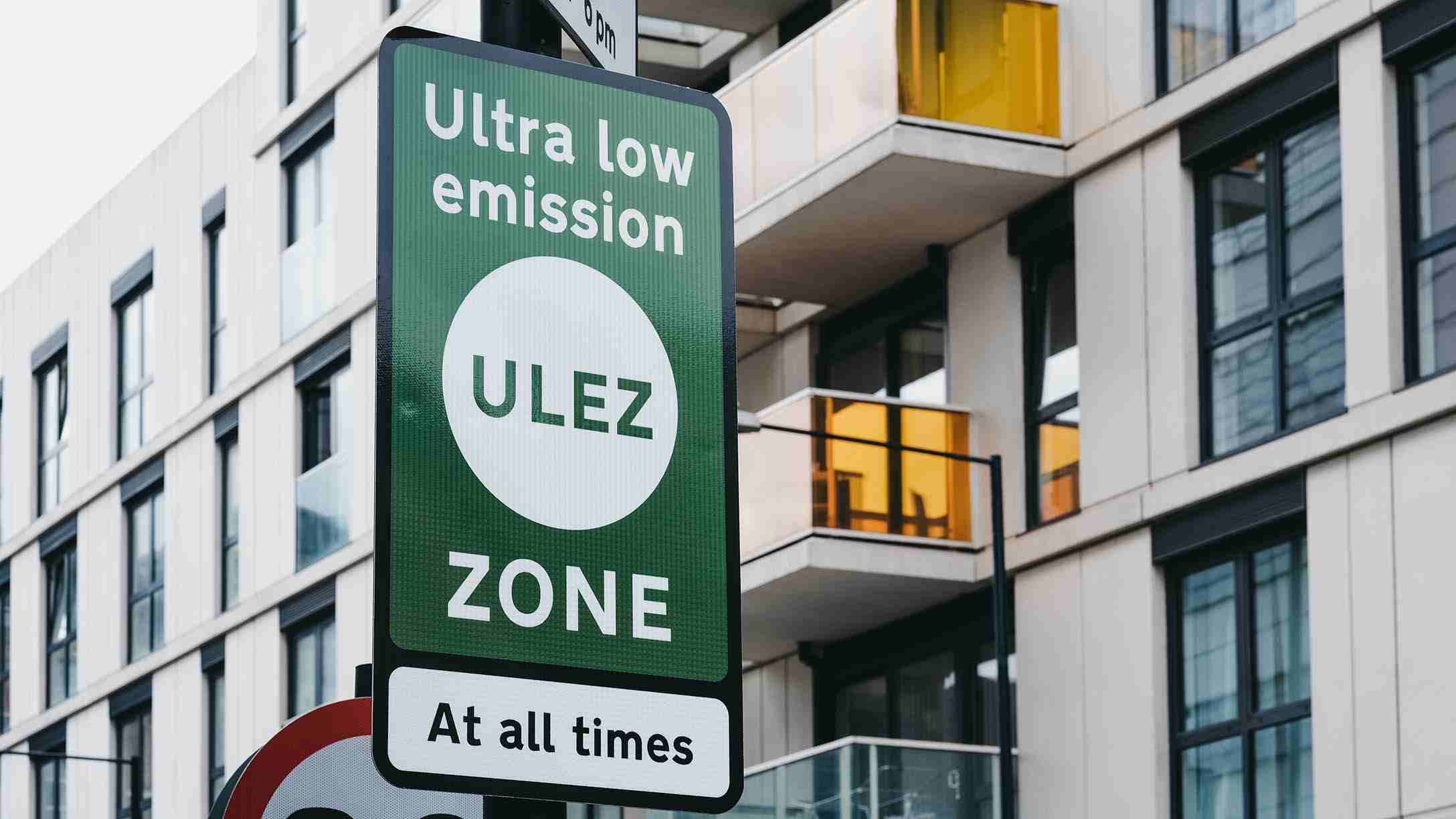 Are government regulations making fleet electrification inevitable?
---
A look at the different ways emission regulations are promoting EV adoption as the future of transportation in Europe.
There are many reasons why you might be considering fleet electrification. It could stem from a desire to lower your fleet's carbon footprint or you see the potential cost savings from adding electric vehicles (EVs). There is however another reason why fleets should start investigating EVs – they may be inevitable.
In an effort to combat climate change, governments around the world have begun laying out targeted initiatives that will impact how fleets operate. They can vary from restricting where an internal combustion engine (ICE) vehicle can operate to ending new ICE vehicle sales altogether. However, governments aren't only focusing on strategies to discourage the use of ICE vehicles, they're also finding ways to encourage the adoption of EVs, through incentives like rebates.
EV initiatives are being implemented at all levels of government and will vary greatly from one region to another. It is important that anyone who owns or operates a fleet researches the specific regulations and incentives that are applicable to them. This article will provide an overview of the types of initiatives being rolled out across the globe. While the majority of these may not apply now, it's likely they could be applicable in the future.
For more information on adding EVs to your fleet, download our Ultimate Guide to Fleet Electrification.
Reducing emissions by phasing out ICE vehicles
One of the boldest government policies being implemented is stopping the sale of new ICE vehicles. To-date, more than 30 countries have announced they will be phasing out all ICE vehicles and require 100% of new vehicle sales be zero-emission by 2040 or earlier. There are also numerous cities, states and regional governments who have taken the same pledge.
The European Union introduced the so-called 'Fit for 55' package in July 2021, a proposal to set targets to cut CO2 emissions from cars by 55% and vans by 50% by 2030. Recently, the EU has announced an end to the sale of polluting vehicles by 2035. While there is a backdoor for all ICE vehicles that are operated on "E-Fuels only", details still have to be worked out. One thing is clear though: It's game over for the internal combustion engine in Europe.
Some countries within the EU set even more ambitious targets, such as the Netherlands. Dutch climate policy demands that all new passenger vehicles must comply with zero-emission by 2030.
Improving air quality by restricting where an ICE vehicle can operate
A different approach for reducing GHG emissions is the creation of areas that limit or prevent the use of ICE vehicles. These are referred to as Zero-emission, Clean Air or Urban Access zones and are already being piloted, primarily in Europe.
The zones are typically established in more densely populated urban centres, which are more prone to experience the negative health impacts of air pollution. Depending on the specifics of the programme, the vehicles that operate in these zones must be zero-emission, or drivers may have to pay a toll or fine. An example of this can be seen in London, England which has two different emissions zones – a Low Emission Zone (LEZ) and an Ultra Low Emission Zone (ULEZ). Each zone has its own restrictions based on the class of vehicle, but a non-compliant vehicle needs to pay up to £300 a day fee for driving in the LEZ plus an additional £12.50 a day for entering the ULEZ. If the fees aren't paid in the designated amount of time, drivers are subjected to additional fines.
These fees would significantly impact the bottom line of any fleet operating here. Fortunately, they can be avoided by only using EVs in these areas.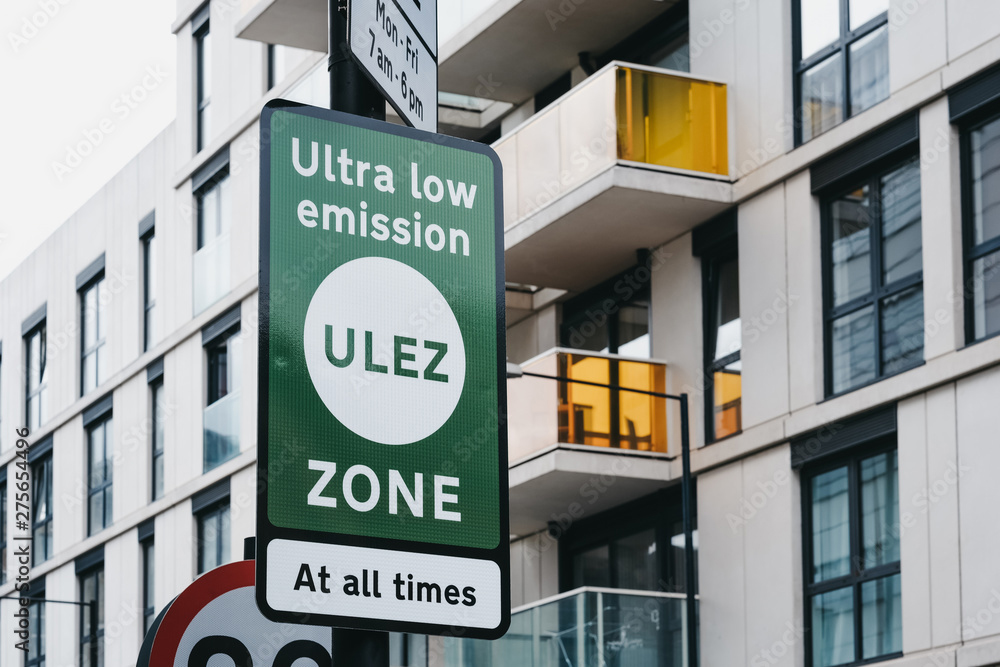 The downstream effect on OEMs
The restrictions on ICE vehicles don't just impact the people looking to purchase them, they also influence vehicle manufacturers. At this point almost every major manufacturer is offering at least one EV model, and some are taking it a step further.
Over the last few years many OEMs have stated they will exclusively manufacture EVs in the near future. This includes: Bentley, General Motors, Cadillac, Honda, Jaguar Land Rover, Mercedes-Benz, Volkswagen and Volvo. Meanwhile others have simply made aspirational goals, such as Hyundai Motor Group with a goal of EVs representing 20% total Kia sales in South Korea, North America and Europe by 2025.
As with any market, supply and demand will help dictate the overall direction of what becomes available. And the demand for zero-emission vehicles is steadily increasing.
Laying the groundwork for a charging network
An important aspect of EV adoption is ensuring that there is adequate charging infrastructure available. To this end, some governments are mandating either the installation of charging equipment or the ability to install it in the future.
For example, to meet its climate goals Germany declared that all new non-residential buildings must have at least one charging station from 2025 onwards (this also includes historic buildings). Such mandates aren't just for non-residential buildings. As announced by the European Commission in December 2021, some new and renovated residential buildings will need to be equipped with charging points for electric cars – or the necessary infrastructure to install them, such as buildings with more than three parking spaces, which must have pre-cabling installed for every parking spot to allow owners to easily set up a charging point at a later point in time.
Both of these initiatives will not only increase EV adoption, it will also help streamline the operation of an EV. Whether it's creating an on-route charging network or making it easier for an employee to be able to charge their company vehicle at home, the more available charging equipment the better.
Providing incentives for fleet electrification
While there are a lot of regulations being introduced to encourage a decrease in ICE vehicle use, there are also a number of positive initiatives being introduced to encourage EV adoption. There are numerous financial incentives, including rebates and tax credits available for purchasing an EV. Municipal governments and public utilities may subsidise the cost of installing charging equipment or provide special electricity rates for EV charging. And, in some countries EVs are exempt from parking fees or granted toll reductions.
Aside from these programmes, there are plenty of reasons why fleets should start investigating adding EVs to their fleet. Under the right circumstances EVs have a significantly lower total cost of ownership (TCO) and can represent significant savings over the lifespan of the vehicle. They reduce noise pollution and noxious fumes, which can contribute to improved driver health. And of course – they offer substantial environmental benefits.
Get ahead of the learning curve
While no-one can say for certain what the future of transportation will look like, the recent ban of selling ICE vehicles in Europe by 2035 highlights the increasing importance of investigating fleet electrification.. You should be aware of any approaching regulations and look to take advantage of any available incentives.
Download our Ultimate Guide to Fleet Electrification to get started on your electrification journey.
---
If you liked this post, let us know!
---
Disclaimer
Geotab's blog posts are intended to provide information and encourage discussion on topics of interest to the telematics community at large. Geotab is not providing technical, professional or legal advice through these blog posts. While every effort has been made to ensure the information in this blog post is timely and accurate, errors and omissions may occur, and the information presented here may become out-of-date with the passage of time.
Subscribe to the Geotab Blog
Sign up for monthly news and tips from our award-winning fleet management blog. You can unsubscribe at any time.
Other posts you might like