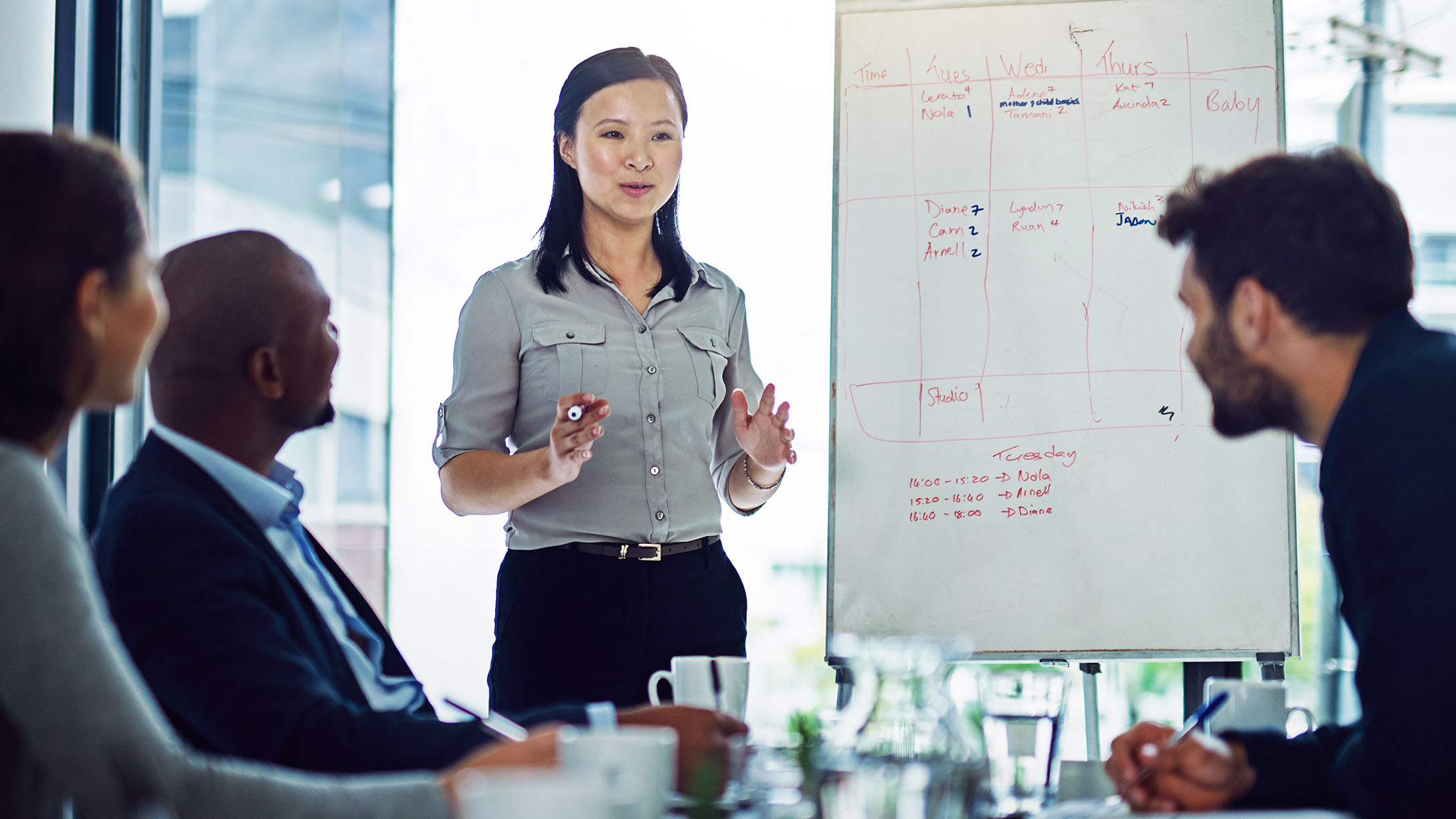 10 tips for becoming a successful Geotab Partner
---
Learn about the benefits of becoming a Partner with Geotab, or improve your current Partner efforts with these strategies.
Geotab works with strong partners in the telematics and fleet management spaces in order to make sure our devices and technology are reaching the exact right audience. Our Authorised Partners understand clients' needs and are able to advocate on our behalf to offer them better telematics solutions. That way, we can focus on creating effective, reliable technology for our end users that addresses their challenges and helps them operate more efficiently.
The benefits of being a Partner
Being a Partner for Geotab comes with many benefits. We put time and effort into onboarding and training your salespeople on our hardware and software so that they can effectively serve their customers.
Geotab is available to answer any questions you may have and we provide continual support when it comes to the sales process. Not only are there advantages to partnering with Geotab specifically, but the Partner model on its own offers many benefits to your business, such as:
Solidifying a recurring revenue stream
Creating value in your business
Generating long-term profitability
Selling more of your core product
Adding value to existing clients
Increasing the potential of repeat business
How to succeed at being a Partner with Geotab
Make sure Geotab adds value to your business
As with any kind of reselling, you want to make sure that your core business operates in the same market as the product or service you plan on reselling. Geotab Partners have a strong interest in fleet management and vehicle telematics and use Geotab to enhance their current offering. At the beginning of each year you should have a sales plan in place that identifies the contribution Geotab will make to your overall business, which verticals you will target and what resources and support you are going to need to achieve them.
2. Create value for your customers using Geotab's Marketplace and development of dashboards
Leverage Geotab's Marketplace Partners to offer your clients a customisable fleet management experience that extends the functionality of Geotab. From dash cams to route planners to asset tracking, Geotab's 240+ Marketplace solutions can be integrated easily into existing software. Ensure that your team can help customers take full advantage of the data and information we deliver through the creation of bespoke rules, development of dashboards and reports.
3. Have an effective marketing plan and be active
Understanding which elements of Geotab's product offering align with your business goals and developing an effective marketing plan to target these is crucial. Aligning with Geotab's marketing strategy can benefit you while complementing and enhancing your existing activities. It helps show current and potential clients that we share a unified vision and believe in our combined offering. Take advantage of the support and resources available to create a strong digital presence on social media and your website.
4. Devote time to training
Identifying a Geotab champion within your business helps create an invaluable resource who is dedicated to understanding which elements of the Geotab solution are best for your objectives. They can also demonstrate the platform for prospective clients and answer any questions that they may have. Where there is a sales team that has a portfolio of products to sell, the Geotab champion can work alongside the team and help demonstrate the value of the platform.
5. Be driven by technology
Geotab is always looking for new and exciting ways to use technology. Sharing that interest helps you become a better advocate for Geotab and ensures that you always have the most up-to-date information in the telematics industry. We provide consistent communication about new solutions from dedicated Partner Account Managers and the Europe Partner Dispatch.
6. Promote sustainability
Fleets are steadily moving towards a more sustainable future by including more electric vehicles in their fleet, reducing vehicle idling, optimising routes for less mileage and tracking their CO2 emissions. Not only is this better for the environment, it is also known to decrease operating costs. Geotab helps fleet managers understand their environmental impact and take steps towards reducing their fuel consumption. Partners with a common interest in fleet sustainability are able to better cater to electric vehicle fleets.
7. Be sales-focused
Focus your sales resources on promoting and selling the solution. Ensure that they are targeted and rewarded specifically in achieving their goals. They must be proficient in demonstrating the value of Geotab and being able to pinpoint the value that Geotab will add to their clients' operations.
8. Encourage management to participate in events
Throughout the year Geotab runs a number of events designed to bring people together, impart knowledge and train. Participation in these interactive events helps foster a deeper partnership with Geotab and contributes to the development of the business. These events provide opportunities to share ideas and look at ways to solve issues faced by our customers across the globe.
9. Have the fundamentals in place
Make sure you have access to a working database, either one belonging to a customer — permissions granted — or your own fleet of vehicles with a substantial number of active units. Based on the verticals you are targeting, ensure that there is a strong selection of dashboards that would resonate with the clients. By speaking to your Partner Account Manager, you can get the support you and your team needs to develop these tools so that they have maximum impact.
10. Obtain management buy-in
It is important that any team truly has management buy-in. Owners and senior managers should take an interest in the development of the business with Geotab and allocate sufficient resources to support sales and client support.
Interested in becoming a Geotab Partner?
Geotab puts a lot of effort into maintaining our Partner relationships. We offer:
A flexible business model
Product and solution training
Support at a level that meets your needs
Strong electric vehicle access
Easy to install hardware
A platform that lets you develop your own solutions
Open API and SDK to integrate with other systems
Marketing materials to develop your own campaigns
Lead generation
We strive to enable you to promote, demonstrate and sell our products & solutions efficiently. If you're interested in becoming a Partner, contact us to learn more.
See also: Finding the right Geotab partner
---
If you liked this post, let us know!
---
Disclaimer
Geotab's blog posts are intended to provide information and encourage discussion on topics of interest to the telematics community at large. Geotab is not providing technical, professional or legal advice through these blog posts. While every effort has been made to ensure the information in this blog post is timely and accurate, errors and omissions may occur, and the information presented here may become out-of-date with the passage of time.
Subscribe to the Geotab Blog
Sign up for monthly news and tips from our award-winning fleet management blog. You can unsubscribe at any time.
Other posts you might like