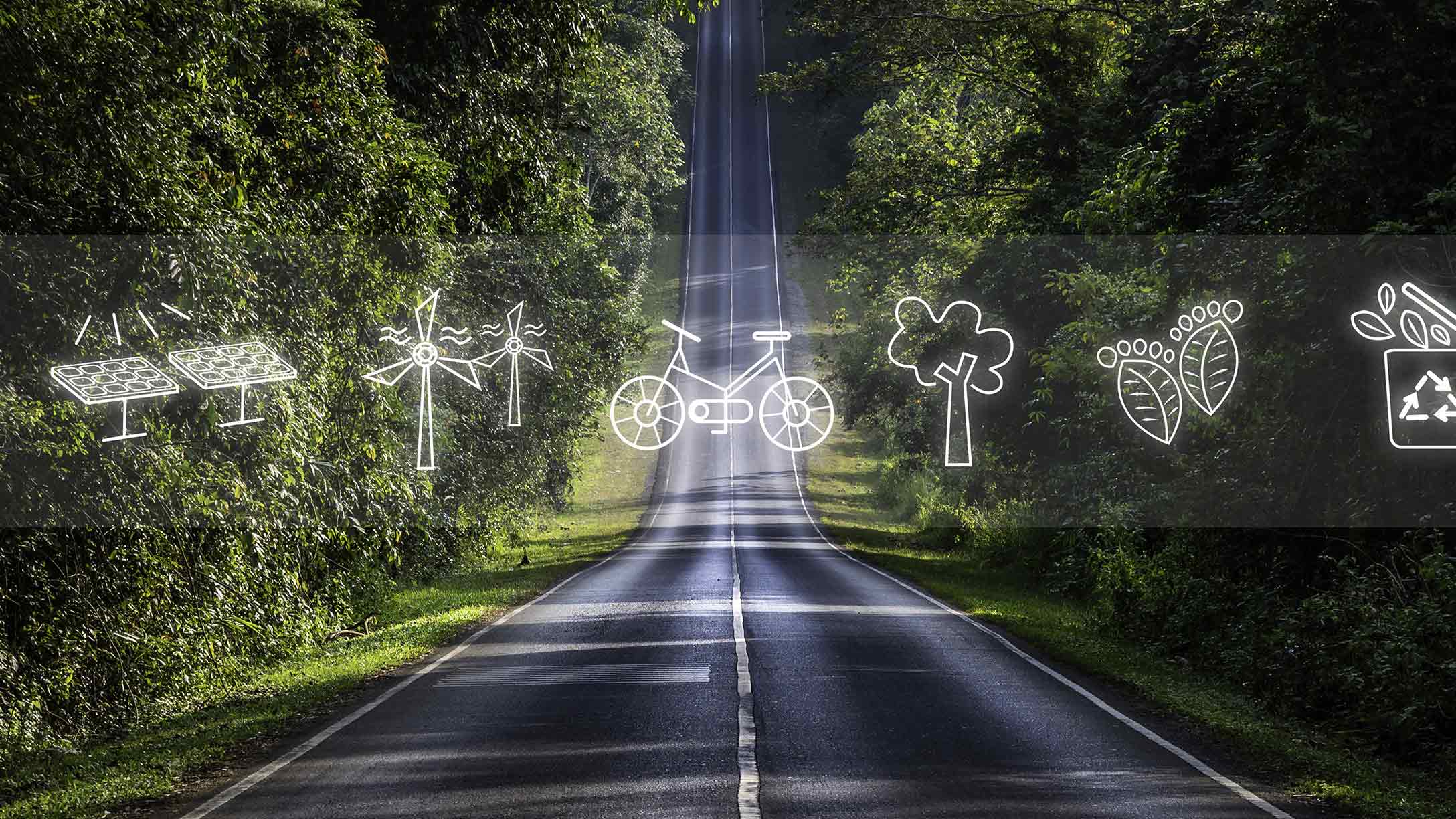 Sustainability as a driver for business innovation
---
Not only are decision-makers now seeing the long-term benefits of integrating sustainability into their core business, they also realise the innovation and competitive advantage of corporate sustainability strategies.
A recent report, published by Raconteur in association with The Times, titled Sustainable Innovation takes a deep dive into gaining a competitive edge through sustainable innovation.
The report gives updates on trends and developments on how businesses are transforming their day-to-day operations through innovative sustainable concepts in order to compete in the market and increase their resilience. Read on to learn more about the role that sustainability is playing in business today and the main takeaways from the report.
Removing CO2 from our atmosphere
Carbon capture and storage technologies (CCS) are on the rise as using renewable energy alone will not get us to net-zero emissions. However, CCS projects are still in the early stages and therefore not a well-known option yet. CCS technologies present viable options for companies within a highly carbon intensive sector to reduce their emissions and put their company on a path to net-zero emissions. The United Kingdom (UK) is engaged in these projects however there are only a small number, approximately 42 of these projects globally. Removing carbon from our atmosphere is no longer just considered an option but a requirement in order to address the climate crisis and meet the Paris Agreement goals.
Is sustainable innovation trustworthy?
According to the report, many countries are still not on track for their Paris targets and with COP26 quickly approaching, countries are looking for fast and innovative ways to meet these goals.
The report identifies the biggest challenge when it comes to sustainable innovation: demonstrating trust and trustworthiness to customers with regards to sustainable solutions, products and services. With the vast amount of greenwashing that is going on, consumers have become suspicious and more aware of green fraud.
To embrace trustworthiness, many companies are looking for ways to certify their sustainability efforts. At the same time, measuring the success rate of sustainable solutions, products or services is not a one size fits all solution. The following indicators may be used to measure sustainability:
United Nations sustainable development goals
B analytics
Geotab has recently published its climate change position statement, read it here.
The UK path to net-zero
Let's take a closer look at how the UK is progressing on the road to net-zero. When the prominent question was asked to British businesses on whether they are doing their part, the answer is as following:
34% say yes they are doing their part to achieve it by 2030
28% say yes they are doing their part to achieve it by 2040
25% say yes they are doing their part to achieve by 2050
The smaller majority says they have commitments but no deadlines
Only 1% claim they are committed but they have no measures, deadlines or verifications
The UK is also taking steps toward the green recovery of the economy by investing around £2.4 billion for transport decarbonisation. Surface transport is also amongst the sectors which has reduced emissions the most between 2008 and 2018.
The path to sustainable fleets
Currently, one fourth of UK emissions are coming from the transport sector and half of these emissions come from fleets. So it is no secret that green fleet practices can not only help to save costs but as the name suggests, lower the negative impact on our planet. For example, an eco-friendly driving style can influence fuel consumption which in turn influences emissions from that vehicle.
Solutions such as the MyGeotab platform can help to monitor fleet idling or harsh braking in order to reduce the occurrences. In order to drive forward sustainability efforts, the transition to EVs is pivotal. Geotab is at the forefront of this innovation journey and is committed to a decarbonised future.
Read the full report here.
---
If you liked this post, let us know!
---
Disclaimer
Geotab's blog posts are intended to provide information and encourage discussion on topics of interest to the telematics community at large. Geotab is not providing technical, professional or legal advice through these blog posts. While every effort has been made to ensure the information in this blog post is timely and accurate, errors and omissions may occur, and the information presented here may become out-of-date with the passage of time.
Subscribe to the Geotab Blog
Sign up for monthly news and tips from our award-winning fleet management blog. You can unsubscribe at any time.
Other posts you might like