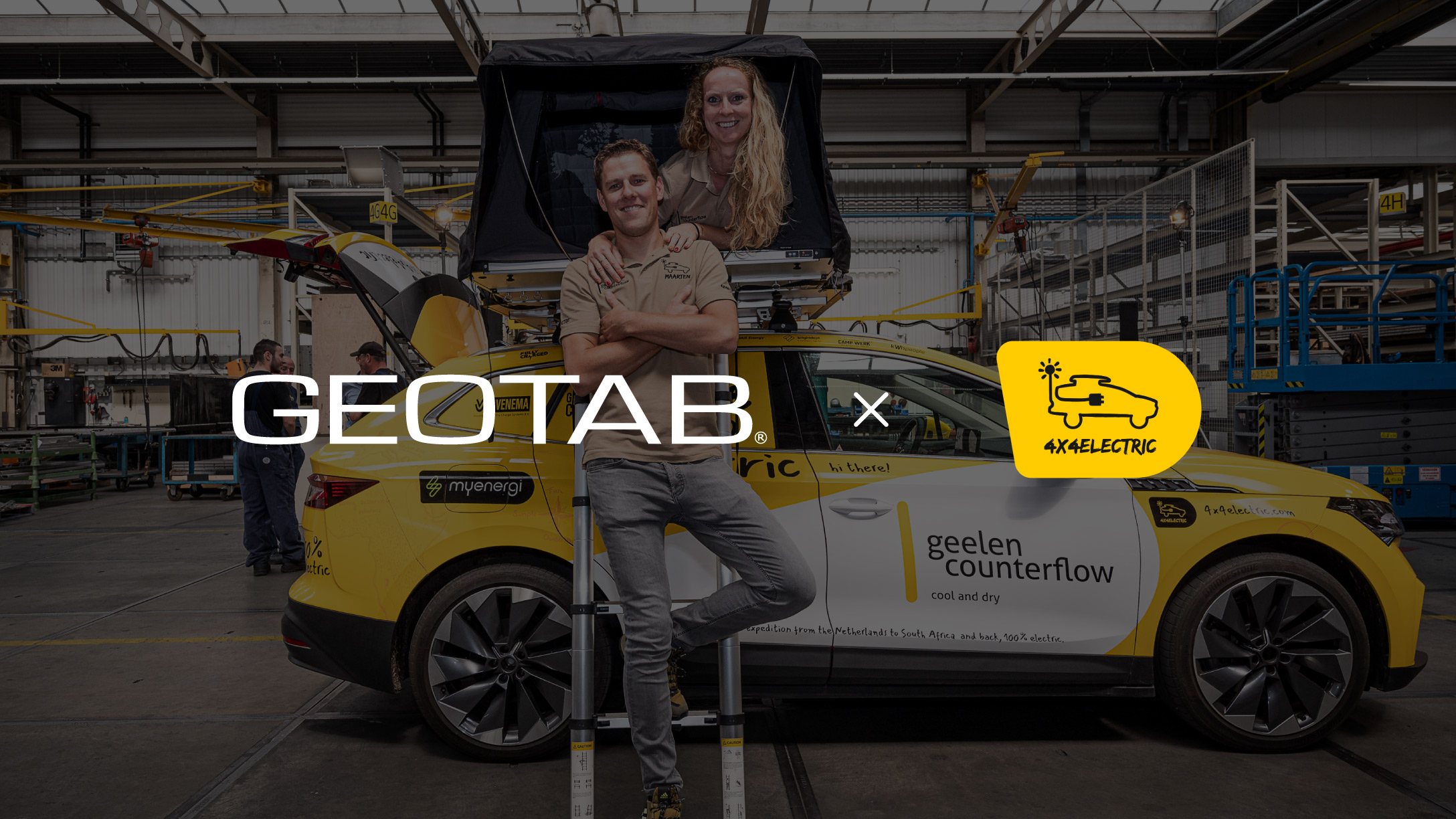 From the Sahara to the Serengeti, Geotab Telematics Records Every Stage of 4x4electric's 40,000km African Odyssey
Published on October 24, 2022
---
From the Sahara to the Serengeti, Geotab Telematics Records Every Stage of 4x4electric's 40,000km African Odyssey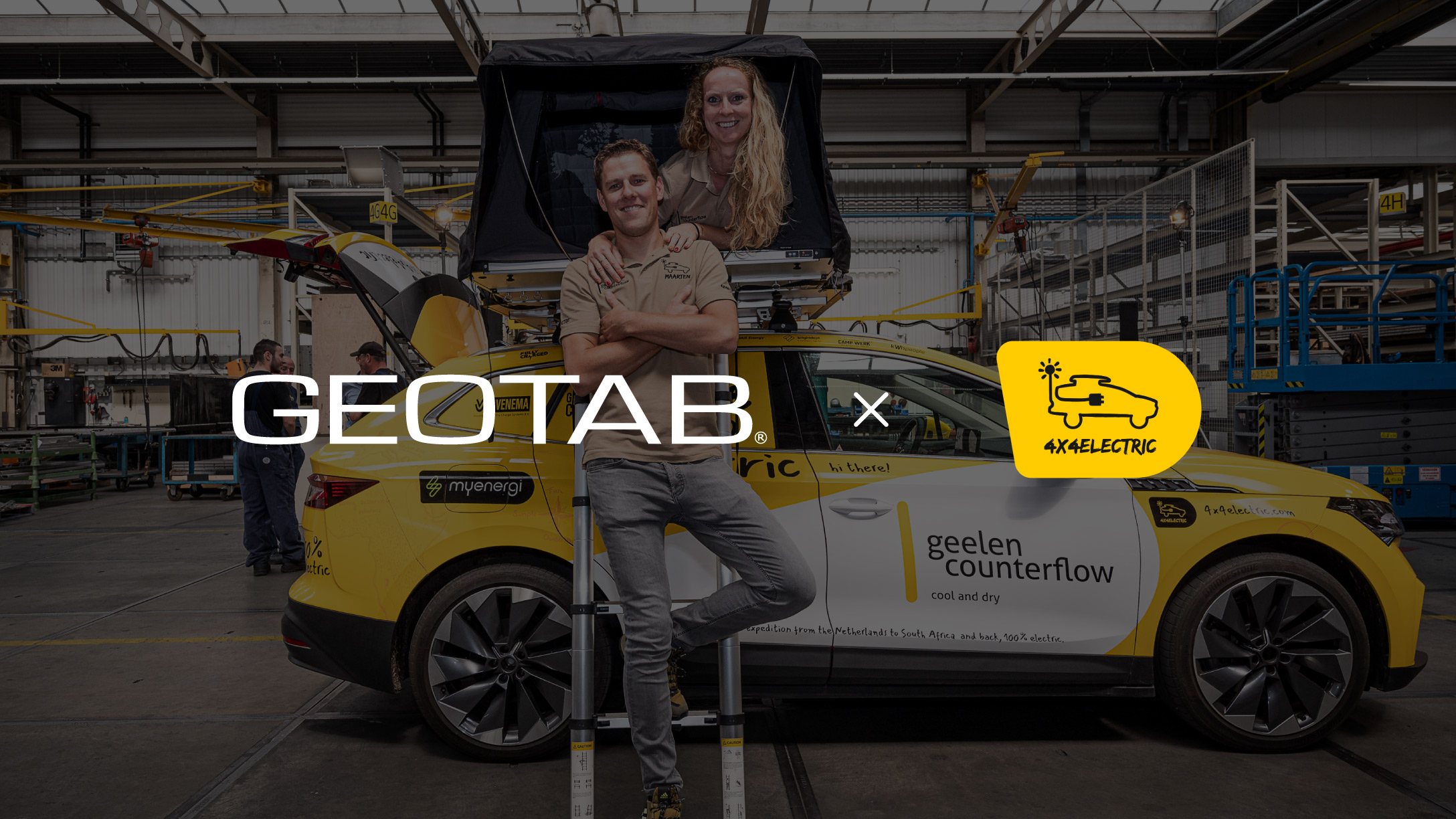 LONDON, 24 October 2022, Geotab Inc., a global leader in IoT and connected transportation and the world's number one commercial telematics provider, today formally announced its partnership with 4x4electric, a fully self-sufficient Electric Vehicle (EV) expedition from the Netherlands to South Africa and back.

4x4electric founders Renske Cox and Maarten van Pel will be departing Haelen, Netherlands on 4th November for the expedition, which is expected to last for one year and traverse 40,000km of the African Continent. Their mission is threefold: to demonstrate the potential of long-term electric motoring; to discover sustainable initiatives across the African Continent; and to collect data and insights on the expedition vehicle throughout their journey.
As part of the partnership, Geotab is sponsoring the expedition and supporting 4x4electric's mission with vehicle telematics, showcasing near real-time data along the way. It will include indicators of driving behaviour, power information, and environmental insights on a live dashboard. This data will be available to view on the 4x4electric website throughout the journey.
The 4x4electric expedition, a Dutch non-governmental organisation, will drive a SKODA ENYAQ iV 80, equipped with portable solar panels to recharge the vehicle when it is in off-grid environments. Additional power is supplemented by standard electric recharging sockets. Fitted with a Geotab GO9 telematics device, the SKODA will provide live tracking via the MyGeotab display and utlising Geotab's ProPlus fleet management software.
The SKODA is connected via a satellite device and internet connection to provide constant data monitoring. An in-vehicle camera is also connected to the Geotab device to capture the journey in real-time, showing the highlights of the extraordinary adventure.
"We're so excited and delighted to be part of 4x4electric's incredible expedition across Africa," says David Savage, Vice President, UK & Ireland. "Electric vehicles are the future, and it's important to dispel long-standing myths on range anxiety, and instead focus on building a more sustainable world for us all.

"As we move into Net Zero, our technologies such as the EV Suitability Assessment and the EV Battery Degradation tool can help organisations optimise their fleets and bring sustainability into focus. All of us at Geotab wish Renske and Maarten luck and we can't wait to follow their electric journey!"

4x4electric founder Renske Cox says: "We were inspired by our love of nature and our desire to live a sustainable lifestyle. The 4x4electric expedition is our way of demonstrating that you can love this planet whilst still living on it. We are delighted that Geotab has joined our adventure and can provide the technology that shows the data points across our entire journey. As a company, they have the same commitment to the environment that we do, and we will share this journey together."
Notes for Editors
The expedition will commence on 4th November in Haelen, Netherlands with a launch event featuring a speech and guest appearance by Vivianne Heijnen, State Secretary of Infrastructure, Netherlands. The vehicle will depart at 23:00.
The vehicle will then set off for the remainder of its journey. Full details of the expedition's route, together with the various sustainability initiatives being visited along the way, are available here. Live data for the expedition will be available here
Throughout the journey, 4x4electric will be sharing blog posts and videos on the YouTube channel.
About 4x4electric
It is our goal to drive from the Netherlands to South Africa and back with a regular electric car that we charge with portable solar panels. We will be completely self-sufficient; sleeping in a rooftop tent, cook electric and shower with self-purified water by the car.
A new way to travel sustainable long-distance to places where there are no charging stations.
While doing so we built a sustainable community. As we all agree sustainability is important, we want to share the learnings of other sustainable people and initiatives along the route.
Why? To inspire each other to take the next step in implement sustainability in daily life and business.
It is our mission to make sustainability fun, simple and practical and help each other take ownership to implement this in our lives.
Contact 4x4electric
Maarten van Pel & Renske Cox
Founders
Post Tags
---
Media Contact
Tony Brown
Geotab
Communications Manager - Europe
pr@geotab.com
About Geotab
Geotab is a global leader in connected transportation solutions. We provide telematics - vehicle and asset tracking - solutions to over 47,000 customers in 150 countries. For more than 20 years, we have invested in ground-breaking data research and innovation to enable partners and customers, including Fortune 500 and public sector organisations, to transform their fleets and operations. We connect over 3.5 million vehicles and process more than 55 billion data points a day so that customers can make better decisions, increase productivity, have safer fleets, and achieve their sustainability goals. Geotab's open platform and Marketplace, offers hundreds of third-party solution options. Backed by a team of industry leading data scientists and AI experts, Geotab is unlocking the power of data to understand real-time and predictive analytics - solving for today's challenges and tomorrow's world. To learn more, visit www.geotab.com/uk, follow @GEOTAB on Twitter and LinkedIn or visit the Geotab Blog.