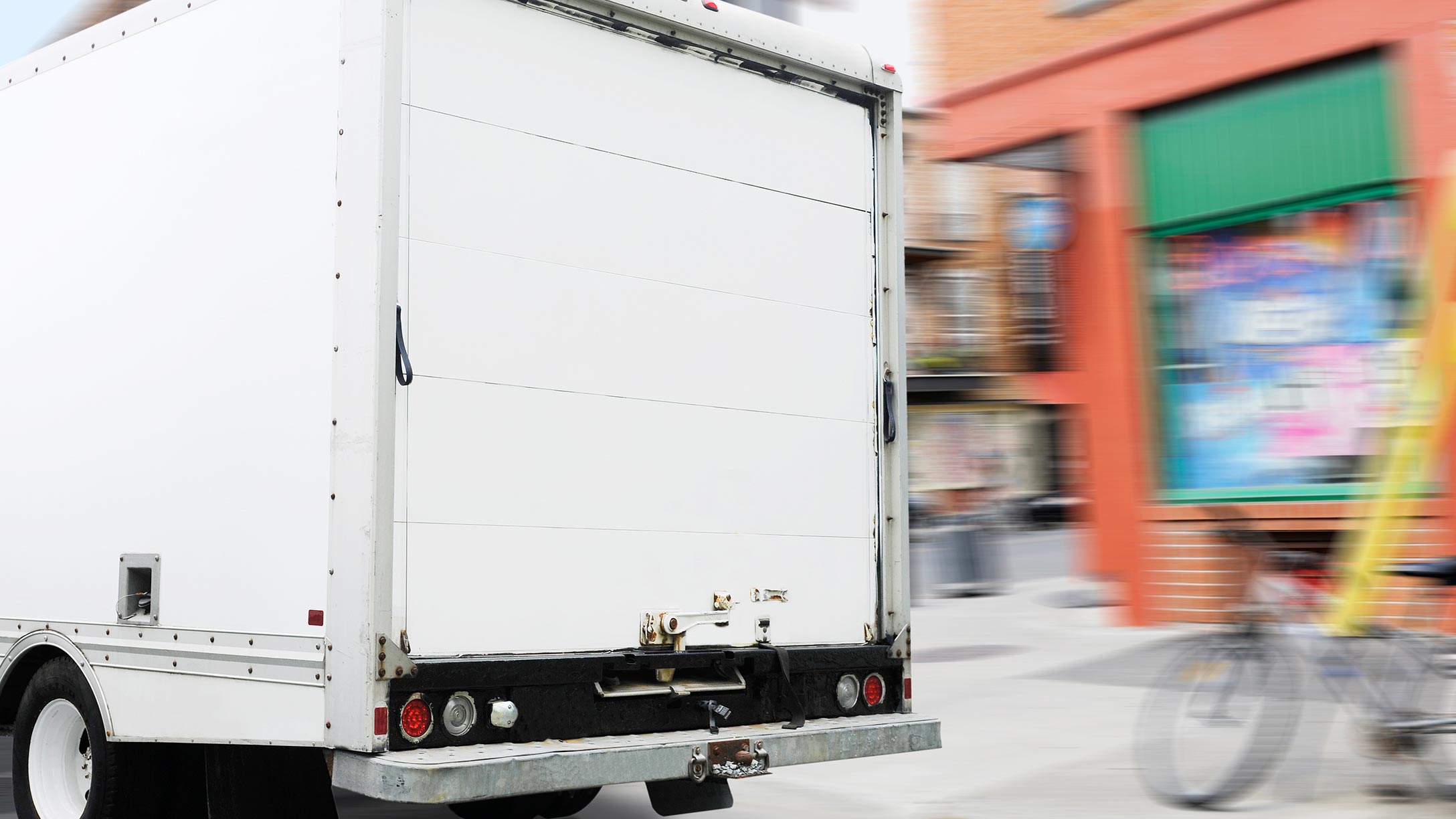 Increase customer satisfaction with MyGeotab
---
Learn how to improve customer satisfaction by optimising your routing using reports in MyGeotab.
At Geotab, we know that keeping customers happy is one of the most important parts of running a business. If you see your drivers spend more time driving than working, that means it's taking longer for them to reach your customers. When this happens, your fuel costs will be higher, maintenance costs will be more frequent, and you'll make less profit.
So how can you shorten travel time and not only meet, but exceed customer expectations? To optimise your routing and increase customer satisfaction, you need to start with observing your drivers' data. The following reports will help you determine how to dispatch drivers and what to look out for.
Use the quadrant method for driving routes
To help improve customer satisfaction using MyGeotab reporting, the ultimate goal is to cut down the distance that your vehicles are driving.
Some reports that can help with this include:
Trip History report: Designed to track miles/kilometers driven (total distance throughout workday) and drive duration.
Customer Visits reports: Aimed at recording and reporting on time of arrival, stop duration and departure time.
You can use the data gathered in these reports to create quadrants for your area of business and assign a driver to each quadrant. This will prevent drivers from crossing paths throughout the day to reach your customers, increase the number of customers they are able to reach, and reduce total distance driven, per customer, per vehicle.
Set up vehicle routes for quick dispatching
Now that you know where you want your drivers to go, you can set your routes and dispatch a driver to that route via the Geotab Drive app.
To create a route in MyGeotab, you can follow the below steps:
Go to "Zones and Messages" on the left-hand toolbar of your database.
Click "Routes" and select "Routes" from the dropdown list.
Select "Add Route" from the top navigation bar of the Routes screen.
Add waypoints on the map by clicking your start and finish locations, including any other necessary stops.
Review the route shown in black on your screen.
Click "Save" on the top navigation bar.
Add a description on the next screen, if desired.
Choose "Optimise" to automatically rearrange your stops to achieve the shortest distance (if desired).
Click the "Save" button again to complete saving the route you just built.
NOTE: Any waypoints you have determined for the route will become zones on your map.
Actual vs. Planned: Where can you improve?
The Actual vs. Planned route tool will help you analyse the performance for all of your routes against your route plans. To do this, go to Zones and Messages on the left hand toolbar of your database, then click Routes, and then select the Actual vs. Planned route report from the dropdown list.
You can look into time or distance deviations from plans, identify performance trends over time, and drill down into particular route histories. You can export data into a CSV file for further analysis if you wish to go further.
[placeholder for screenshot if possible]
Making the most of Live Sharing
If you want your customers to be able to see where your drivers are along their routes, live sharing can be done the most efficiently through the MyGeotab SDK (Software Development Kit). You can also integrate an embedded version of MyGeotab into your own web application using this tool. Geotab is also currently developing a new live sharing feature for release in a future MyGeotab update.
This is perfect for providing a website to your customers with insight as to where their deliveries are and when they will arrive. You have control over which features appear on the embedded MyGeotab to create a seamless integration between your software and Geotab.
Conclusion
Focusing on routing and dispatching can support your efforts to build customer loyalty. Understanding how to interpret and implement your data is what can really make MyGeotab work for you and your fleet operations. To learn more ways to do this, visit the Fleet Success Center on the Geotab Community to read success stories, ask questions or post your own tips to help others.
---
If you liked this post, let us know!
---
Disclaimer
Geotab's blog posts are intended to provide information and encourage discussion on topics of interest to the telematics community at large. Geotab is not providing technical, professional or legal advice through these blog posts. While every effort has been made to ensure the information in this blog post is timely and accurate, errors and omissions may occur, and the information presented here may become out-of-date with the passage of time.
Other posts you might like