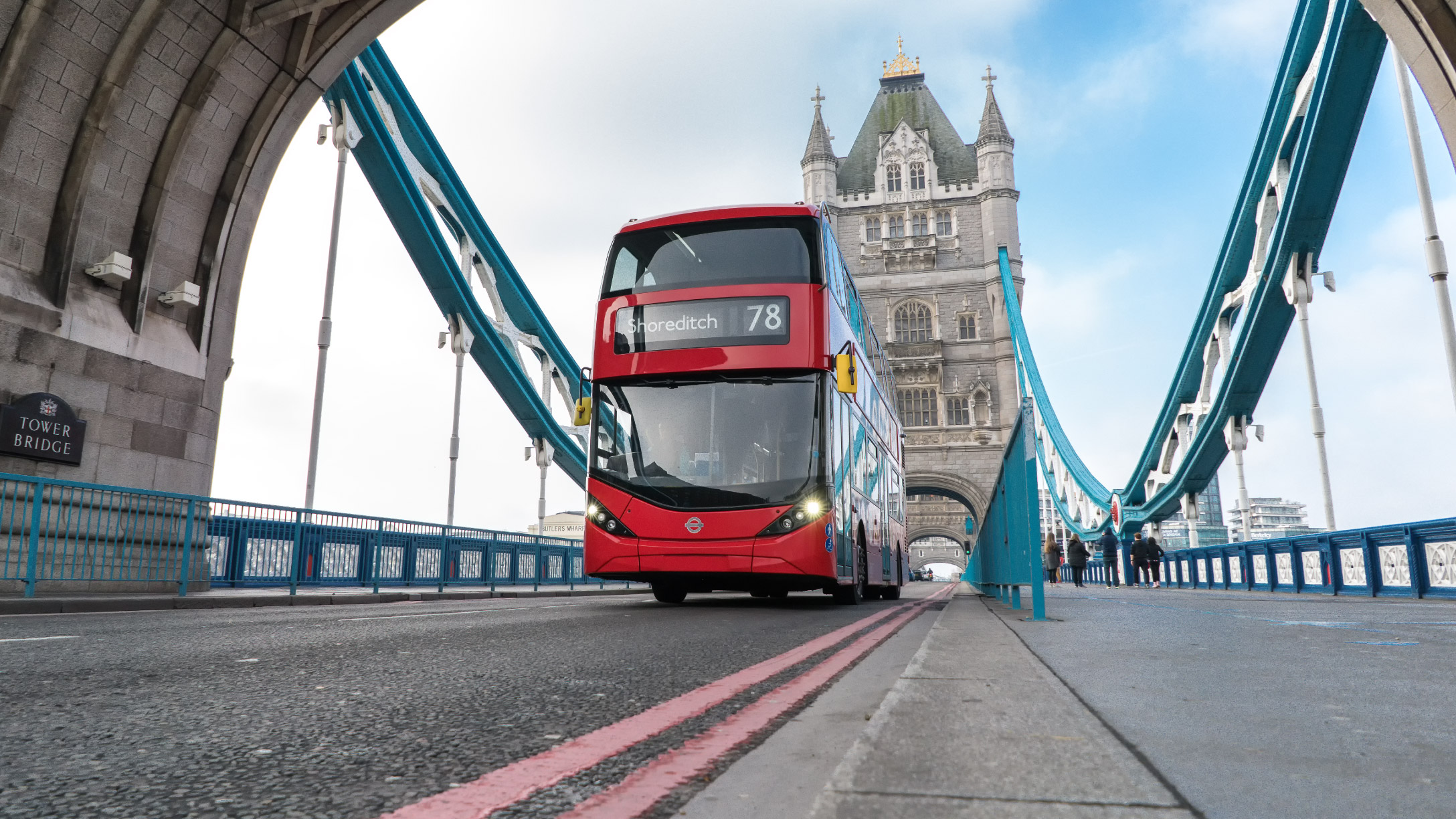 How condition-based monitoring can take your bus fleet's maintenance program to the next level
---
How condition-based monitoring can take your bus fleet's maintenance program to the next level
In a hugely competitive market, the pressure is always on for bus fleet operators to maintain peak vehicle health in order to reduce maintenance costs and vehicle downtime, and all fleet managers know the value of a telematics system to help them achieve this. But are you using the full capabilities of what a cutting-edge telematics system like MyGeotab can offer to drive the greatest fuel and maintenance cost savings?
Proactively identify potential vehicle issues
A preventative maintenance program of regular inspections and services can pick up many vehicle problems before they become larger and more expensive to repair, or they result in costly and inconvenient downtime. MyGeotab's end-to-end maintenance solution allows you to forecast and schedule your fleet's regular service tasks, and keep accurate records of vehicle issues, maintenance schedules, and parts inventories to ensure the process always runs smoothly.

But modern telematics systems such as MyGeotab have far greater capabilities, and offer a suite of integrated vehicle diagnostic solutions to enable the fleet manager to actively monitor the condition of the vital systems of each bus in the fleet, including:
Engine oil
Diesel particulate filters
Engine cooling systems
Air compressors
Wheel alignments
Tyre pressures
Fuel filter systems
Electrical systems
Air conditioning
As the largest commercial telematics provider, Geotab has access to the biggest data pool on the market. Our data processing technology receives and analyses 55 billion vehicle data points per day, which are contextualised in MyGeotab to provide you with intelligent insights on your vehicles' health in real-time. Alerts are then provided for high-probability failures for each vehicle based on these big data insights.

This allows minor faults to be identified immediately, rather than lingering until the next scheduled vehicle inspection. The results are reduced fleet fuel consumption, increased vehicle uptime, reduced maintenance and recovery costs, and prolonged vehicle life.
Supporting you on your sustainability journey
Geotab is focused on helping conventional fleets to become more sustainable by reducing idling, improving driver performance and improving vehicle health in order to lower fleet CO2 emissions. But we're also working hard to offer that same support to bus fleets as they transition to electric and progress towards becoming carbon neutral.

As the urban bus market moves swiftly towards electric vehicles, it will become imperative for fleet managers to have access to the same level of telematics insights that they currently have for their conventional vehicles. This data will ensure maximum return-on-investment from your eBuses, and will help you to run those new electric vehicles as efficiently and safely as possible.

Getting access to this data from electric vehicles isn't as simple as it is for conventional vehicles, instead requiring that the data be reverse-engineered for each individual model of eBus. Geotab has a dedicated R&D department in the UK, who are working tirelessly on getting access to this EV telematics data.

Together with Geotab's strong relationships with the OEMs, this puts our telematics system in the perfect place to be able to offer full support for the new breed of electric buses in the near-future. That's why Geotab is the market-leader for EV support, providing full telematics data for over 270 makes and models of EVs and counting, across all vehicle types.
Case study - Geotab helps DB Regio make big fuel and emissions savings
DB Regio needed a telematics provider that could offer simple implementation and compatibility with a wide range of vehicle types, in order to improve their fleet's productivity, safety and efficiency. As part of their efforts to become a climate-neutral fleet, it was particularly important that they reduced fuel consumption and lowered the fleet's CO2 emissions.

Almost all of the company's 5,000 owned buses were fitted with Geotab GO9 devices, allowing them to collect data on vehicle condition and maintenance requirements. Through the MyGeotab fleet management software, immediate insights were available for the control centre, team management, fleet management, and maintenance departments to utilise, in order to improve fleet performance.
By using MyGeotab together with the Fairfleet Eco app driver assistance system, DB Regio was able to reduce fuel consumption by 10%. Meanwhile, idling times were reduced by 40% in one year, reducing CO2 emissions by 1,400 tonnes per annum. The solution has enabled the operations team to improve individual driving styles, contributing to significantly lower fuel consumption, fewer accidents and increased passenger comfort. The operator's target is to use this mechanism to reduce CO2 emissions by 15,000 tonnes annually.
Take your preventative maintenance solution to the next level with Geotab
MyGeotab's capabilities far exceed those of a standard preventative maintenance solution, offering a suite of condition-based monitoring solutions to keep your vehicles in optimum condition. In addition, the solution will be perfectly placed in the near-future to offer full support to your new electric bus models as you transition to becoming a climate neutral fleet. Check out our fleet maintenance solutions to understand how we can help you drive the greatest savings.
---
If you liked this post, let us know!
---
Disclaimer
Geotab's blog posts are intended to provide information and encourage discussion on topics of interest to the telematics community at large. Geotab is not providing technical, professional or legal advice through these blog posts. While every effort has been made to ensure the information in this blog post is timely and accurate, errors and omissions may occur, and the information presented here may become out-of-date with the passage of time.
Subscribe to the Geotab Blog
Sign up for monthly news and tips from our award-winning fleet management blog. You can unsubscribe at any time.
Other posts you might like