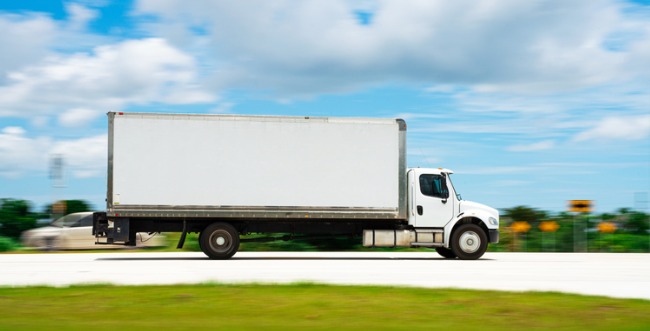 Tech spotlight: Dispatch and routing software tools
---
Discover eight powerful dispatch and routing tools in Geotab's Marketplace. Read on to learn more and stay ahead of your competition.
In the world of fleet management, effective dispatch and routing can be something that can make or break your day. Although, that doesn't mean that it's an easy job or doesn't come with its own set of hurdles. There are constant roadblocks that can make the task a lot more difficult or complicated, which is why dispatch and routing software tools can be so powerful. With multiple drivers and deliveries on the go, having the tools at your disposal can help eliminate big challenges among your fleet management team.
The Geotab Marketplace is full of great tools to help your team perform at an optimal level. Visit the Marketplace for more information on these dispatch and routing options and more fleet tools.
CoPilot Truck
CoPilot Truck is the only in-cab navigation solution that offers industry standard PC*MILER routing, which is certainly something midsize and large fleets looking for a lorry navigation solution can get excited about. There is no need to worry about data overages or roaming fees, since the map data gets stored directly on-board the device.
Your drivers will love the fact that this program is easy to use and will help them reduce the risk of encountering bridge strikes or collisions and voice-guided directions. Another bonus for fleets is the opportunity to reduce fuel costs (users see this decrease by about 7-10% on average).
GARMIN GPS
Combining the Geotab GO device and a connected makes it possible to set up two-way messaging, dispatch jobs, be alerted of ETAs, as well as use GARMIN's HOS solution to stay compliant. It is important to keep in mind that although GARMIN GPS features integrate with the Geotab, some features are only available on Regulatory, Pro, and ProPlus plans.
Maxoptra
If you or your team are managing small or large fleets in the distribution sector, check out Maxoptra. Within a few seconds, Maxoptra is available to fleets worldwide and is able to build a delivery schedule based on parameters set for your fleet including working hours, customer time constraints, traffic conditions, vehicle capacity and so much more. This solution is both affordable and customisable and can help your business do more without adding more resources.
Notify4Me
We've all been the customer before, so we can understand how frustrating it can be waiting for a delivery or a technician to show up in the provided window of time. All sorts of interruptions can pop up last minute to derail a perfectly planned schedule.
Notfiy4Me helps you provide your customers with an accurate arrival time, not just an estimated arrival window by allowing them to track an employee's location in real-time. You are also able to let a customer know via text, email, or voice what is going on with their delivery. Notify4Me is easy to use with features such as share tracking, automatic customer alerts that are customisable and unique URLs with expiry settings for privacy concerns.
Route4Me
Route4Me offers both route optimised mapping and dispatching capabilities for fleets, delivery companies, field service companies and many more. By using Route4Me's solution, you're able to plan an optimised route for your drive and dispatch it directly through the mobile app.
Changes can happen at the drop of the hat. As new orders come in or others get completed, the existing route can be re-optimised to get the most out of your fleet. This app also lets you take into consideration weather events, distance, stops, revenue and weight which ultimately can help you reduce your planning time, miles driven as well as increase your drivers' efficiency and give visibility into live metrics.
Routible
A great tool for your company to use if you're looking for assistance with routing is Routible, which helps reduce fuel and labour costs by optimising routes for up to 200 drivers across 2,000 stops.
Routible allows your fleet management team to improve productivity by monitoring drive time using Geotab's integrated trip history data. Make your fleet digital all the way down to setting client appointments and digitising signatures, dispatching driver's jobs to their mobile device in one click, and so much more.
Another notable feature in Routible is the ability to assess driver's skills for each job, ensuring qualified drivers are assigned to that route.
Elite EXTRA
If your fleet team is looking for real-time dispatch management services, look no further than Elite EXTRA, a tool to help maximise your employee's productivity and improve overall customer service. Use a smartphone or table to accept Elite EXTRA created routes, driver tracking, digital signatures, and advanced reporting.
This solution can help reduce fuel and paper usage by 5%, supporting fleet sustainability and efficiency goals. Because this software Add-In is built to work with MyGeotab, it will work directly with your GO telematics device. This affordable solution can help improve your customer retention, maximise drivers' time, improve profitability by pinpointing gaps in your current routing solution, increase driver accountability, and so much more.
FourKites
If your fleet team has been struggling with getting accurate ETAs, lack of visibility, and constantly calling dispatchers and drivers for updates, FourKites may be the solution that you've been looking for. This dispatch and routing tool helps eliminate the need for expensive EDI setups or calls to drivers, which will help pass down cost savings to your customers.
FourKites has built strong relationships with over 45 different GPS providers and because of that, is able to provide real-time location feed for those GPS systems. It is constantly working to recalculate ETAs, giving you and your drivers the most up-to-date information when it comes to traffic, weather, and delays.
With FourKites, you're also able to work with the loading dock to ensure that there is the right number of staff and inventory on hand, which can reduce the loading and unloading wait times.
Conclusion
You're not alone when it comes to tackling your dispatch and routing concerns. Help is available. The latest range of Geotab-integrated software tools can make dispatching and route management easier for fleets. Head on over to the Marketplace to find a solution and take your team to the next level!
---
If you liked this post, let us know!
---
Disclaimer
Geotab's blog posts are intended to provide information and encourage discussion on topics of interest to the telematics community at large. Geotab is not providing technical, professional or legal advice through these blog posts. While every effort has been made to ensure the information in this blog post is timely and accurate, errors and omissions may occur, and the information presented here may become out-of-date with the passage of time.
Subscribe to the Geotab Blog
Sign up for monthly news and tips from our award-winning fleet management blog. You can unsubscribe at any time.
Other posts you might like