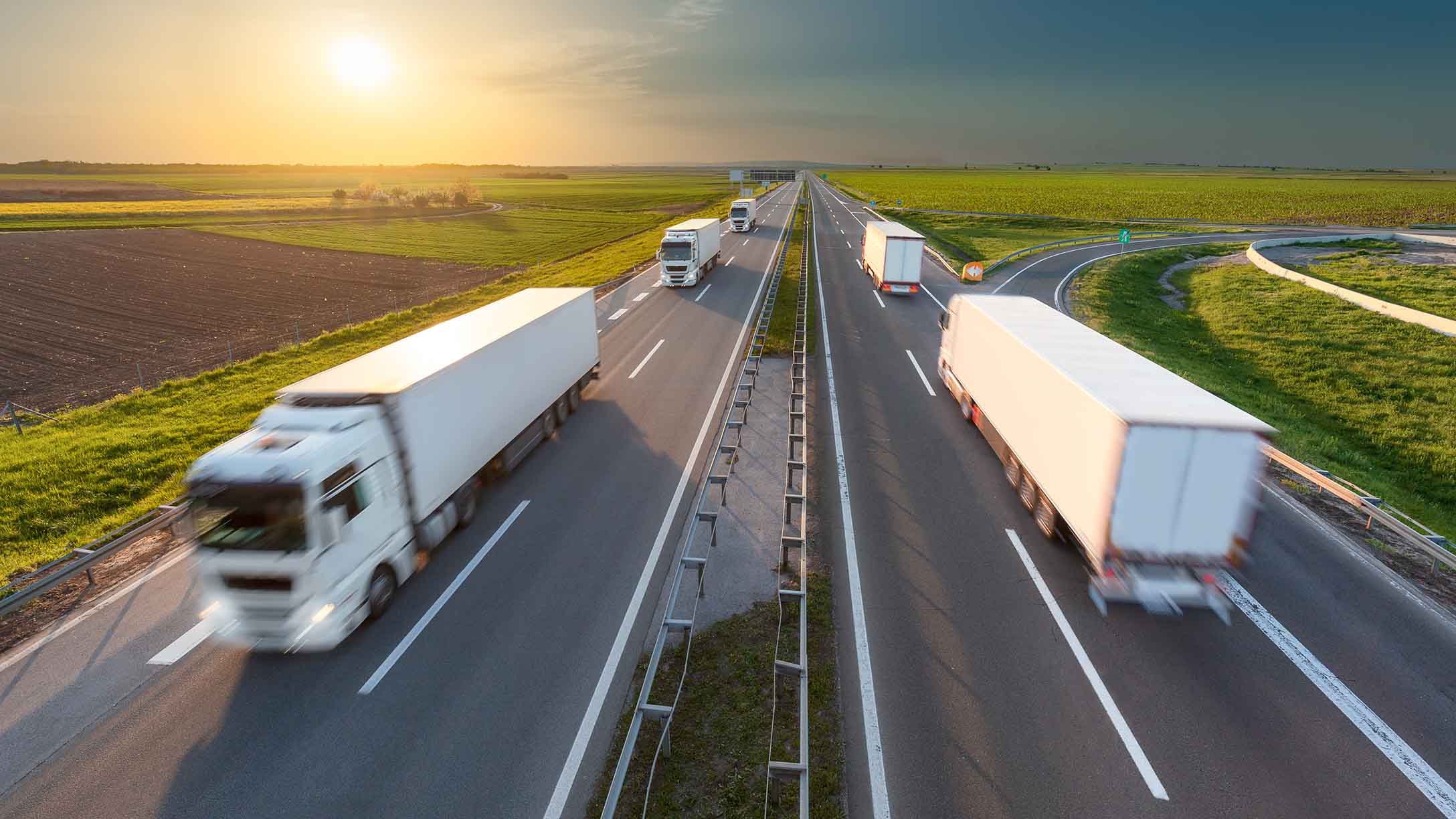 What is fleet sustainability?
---
Find out how to achieve your green fleet goals with telematics, including implementing EV strategies and tracking carbon footprints.
Scientists, governments and organizations around the world have jointly acknowledged the need to take action on climate change. Between rising water levels, record global temperatures and an increase in dangerous weather events, the need for climate action has never been more present.
In 2021, the United Nations (UN) held the UN World Climate Change Conference, COP26, in Glasgow, Scotland to bring parties together to speed up progress toward the 2015 Paris Agreement goals. COP26 provided a space for global alignment on climate action, including in the transportation sector. With CO2 emissions at an all-time high, it is now more important than ever for fleets to consider their sustainability goals and look to the future of green fleet technology.
Why is fleet sustainability important?
For fleets big or small, creating a sustainable fleet program is one of the best contributions that can be made to help reduce their impact on climate change.
Here are some additional figures to consider:
These statistics alone show the importance of sustainable intervention in fleets. Adopting green fleet strategies helps your fleet move into the future — and has many other business benefits as well, including:
Reducing your organization's carbon footprint through better route management or use of alternative-fuel vehicles with fewer to no emissions
Lowering long-term costs, such as spending less on fuel, oil and even maintenance
Improving compliance with applicable emissions regulations
What is a sustainable fleet management strategy?
A sustainable fleet management strategy is a method of fleet operation that aims to positively impact the environment. It should promote efficient driving and reduce unnecessary idling, minimize a fleet's carbon footprint, optimize routes, practice proactive vehicle maintenance and work to integrate electric vehicles (EVs) into afleet.
Fleet sustainability refers to activities centered around reducing the environmental, economical and social impact of fleet vehicles, including strategies such as:
Asset tracking
Fuel-efficient driving
Reduction of idling
Carbon emissions
Adoption of low- or zero-emission vehicles
Right-sizing to meet fleet needs
Vehicle pooling or car sharing
Reducing total trips
Considering alternative modes of transportation
Encourage staff participation in sustainability programs with incentives
Some organizations may even add one more green strategy to the list: encouraging all staff members to practice a sustainability mindset in their personal lives. Incentives can be created to promote walking, biking or using public transportation to get to work. Organizations can even help coordinate an employee rideshare program to make carpooling easier on staff.
Education and awareness campaigns, sustainability committees and special recognition, such as VIP parking spaces for carpooling and EV charging, are some other ideas for motivating employees to go green.
Supporting sustainability goals with telematics
To act on a fleet sustainability plan, a fleet needs data. This data has to tell the fleet's whole story to drive efficient decision-making. One of the key roles telematics devices play in fleet management involves fuel and energy consumption for all types of vehicles, including EVs. By focusing on fuel reduction and fuel efficiency improvements the benefits can ripple throughout operations, from a reduction on safety and collision costs to lowered maintenance.
The Geotab open platform and GO telematics devices retrieve important information from vehicles on a quantitative scale, letting you monitor every aspect of the fleet. In addition to GPS location, you can measure and manage idling time, dangerous driver behavior, customer visits, and many other metrics. All this comes together so a fleet can work on inefficiencies and embrace new ideas, such as adopting electric vehicles (EVs).
Telematics can help fleet operators measure and take action on their sustainability targets. At Geotab, we offer several tools and services to help develop a strong sustainable fleet strategy, including:
To learn more about the role telematics plays in sustainable fleet management, read our blog: 6 ways telematics supports green fleet management.
The future of fleet sustainability
When it comes to fleet management, it's vital to think about the impact your decisions will have on the future of not only your company, but the world around it. To move forward into a greener world, fleets need to start focusing on how to manage their energy and resources to help build a better, greener planet.
The State of Sustainable Fleets report compiles real-world data from fleets across the U.S. to provide sector-specific insights about the adoption of sustainable vehicle solutions compared to diesel and gasoline-powered vehicles. The study looks at multiple industries within the world of fleet management to offer analysis into vehicle sales trends, predicted vehicle development schedules, real-world infrastructure and fuel prices and the expanding use of renewable fuels.
In 2021, the report highlighted six key findings for the fleet industry:
There was a surge in orders and deliveries for natural gas and battery-electric cars as well as lower-carbon renewable fuels.
Fleets reported lower total cost of ownership and fuel savings when using green fleet technology.
Fleet commitments to sustainability will bring EVs to the forefront of green fleet technology in just three to five years.
Investments in fuel cell manufacturing have doubled the number of green fleet options for Class 8 vehicles.
Policy regulations and ambitious sustainability targets are driving demand for all clean technologies in the fleet industry.
Green fleets are only poised to get greener as new technology emerges.
In addition to these findings, 98% of fleets polled expect to enhance or maintain their use of sustainable vehicle technologies and fuels.
Why fleet sustainability matters
With rising fuel costs, increased congestion and the global push for greener solutions, it's vital to take stock of your fleet's environmental impact. Governments around the world are beginning to push for sustainable solutions when it comes to transportation, with some already implementing clean air zones to help control emissions in large city centres.
As the transportation sector grows, it is likely that the carbon emissions associated with it will too. However, if fleets take the steps now to embrace more sustainable alternatives, not only could you be saving your fleet money in the long run, but you could be getting ahead of the curve in the sustainability movement.
Not sure where to start? Visit our Fleet Sustainability solutions page. Learn about Geotab's commitment to the environment and read about Sustainability Report on our Corporate Sustainability page.
Originally published on April 18, 2019.
---
If you liked this post, let us know!
---
Disclaimer
Geotab's blog posts are intended to provide information and encourage discussion on topics of interest to the telematics community at large. Geotab is not providing technical, professional or legal advice through these blog posts. While every effort has been made to ensure the information in this blog post is timely and accurate, errors and omissions may occur, and the information presented here may become out-of-date with the passage of time.
Get industry tips and insights
Sign up for monthly news and tips from our award-winning fleet management blog. You can unsubscribe at any time.
Republish this article for free
Other posts you might like