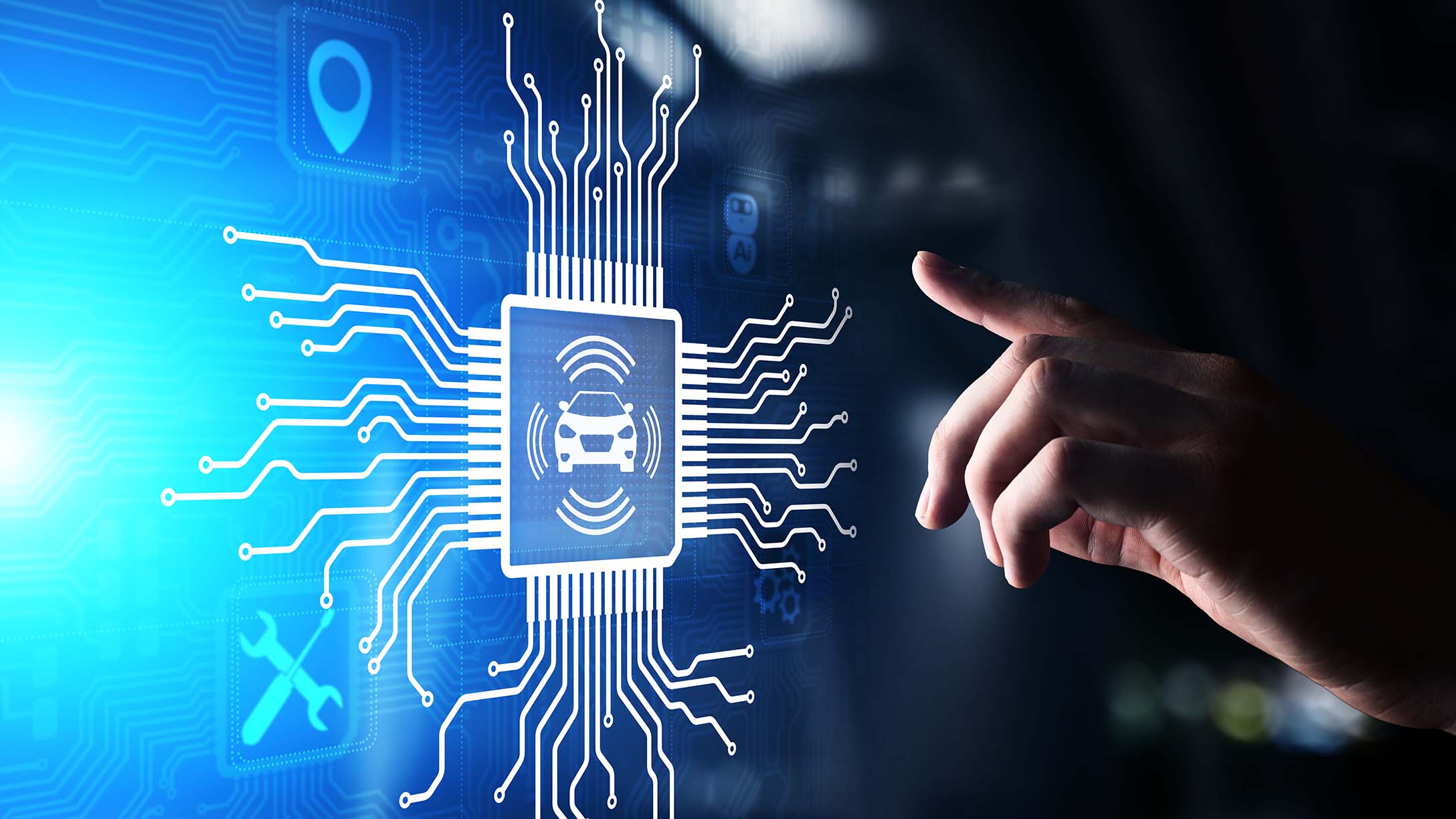 Understanding OEM telematics and what it means for your fleet
---
Original Equipment Manufacturers (OEMs) are now integrating telematics in their vehicles more than ever.
According to the "Global Automotive OEM Telematics Market" report from Berg Insights, 82.7% of all vehicles manufactured in 2024 will have embedded telematics. So, what does this mean for your fleet? To begin, we need to answer the question, "What is OEM telematics?" and "How does it compare to aftermarket telematics?"
What is OEM telematics?
Original equipment manufacturer (OEM) telematics comes in two parts:
The hardware — Automotive telematics hardware embedded by the OEM.
The software — Cloud platform collecting and managing data reported from the embedded telematics hardware.
With most vehicles manufactured in 2024 being equipped with embedded telematics, there will come a time when you no longer need an aftermarket telematics device installed in your vehicles.
See also: Geotab's OEM Integrations for multiple light-duty, heavy-duty, EV and off-road manufacturers.
What is aftermarket telematics?
The hardware: A manufacturer-agnostic telematics device that is installed post-purchase, often by a certified installer.
The software: Web-based fleet management software that receives and organises data from all vehicles or assets with the installed telematics device.
An aftermarket telematics solution is OEM-agnostic which means you can connect it with any mix of vehicle type, fleet size, make and model.
OEM telematics versus Geotab's aftermarket telematics
There are a few key differences when considering which solution is best for your fleet.
The benefits provided by OEM telematics include:
A fleet management solution with no device or hardware installation costs.
The ability to instantly activate and use the fleet management solution.
Access to OEM proprietary data, from tyre pressure to Diagnostic Trouble Codes (DTC) codes and attribution signals that are essential for optimising vehicle health and maintenance schedules.
Reduced logistical challenges and vehicle downtime, something typically associated with aftermarket telematics installation.
A reduction in driver tampering, which often leads to false reporting.
The key differences of OEM telematics
While the embedded device provides fleet companies with cost savings and no downtime, there are a few key differences that need to be taken into account:
If you are similar to approximately 90% of all commercial fleets, you manage a fleet consisting of different manufacturers and/or older model vehicles without an embedded telematics device. A telematics software solution that only lets you manage vehicle data from one manufacturer will not provide you with the flexibility and capability you need to efficiently manage your entire fleet. That's where an aftermarket telematics solution can complement the advantages of the OEM-embedded device.
Most OEM embedded devices use frequency-based data reporting that varies by manufacturer (ranging from five seconds to a few minutes). While this should be reasonable for basic telematics use cases, such frequency-based reporting can lead to either missing out on relevant information between the data pings or capturing too much redundant data. Geotab uses an aftermarket telematics device with an intelligent logging mechanism — Geotab's patented curve algorithm — that can bring the balance to capture only the relevant information from the device, while estimating the remaining data points accurately.
The number of data points reported can also vary a lot by manufacturer and can sometimes be more limited than what can be extracted by the Geotab telematics device.
It is important to note that Geotab is actively working with our OEM partners to increase reporting frequency, increase the number of data points provided with the OEM integrations, and provide access to Geotab's curve algorithm.
Pairing embedded devices with aftermarket software
With more OEMs offering built-in telematics hardware, you might wonder what option makes the most sense for your fleet: an OEM telematics solution or an aftermarket telematics solution?
In reality, pairing factory-embedded telematics devices with aftermarket fleet management software is a useful combination that can provide you with:
Cost savings and benefits from an embedded telematics device.
The ability to manage all vehicles and assets in your fleet — regardless of the year, make or model of your vehicles – from a single "pane of glass" or dashboard in the aftermarket fleet management software.
Since your new vehicles will come pre-installed with telematics hardware, you won't need to pay for an additional third-party telematics device in each vehicle. Depending on the size of your fleet, that could save you thousands or even millions of pounds.
Additionally, you won't need to manage the costs or the logistics associated with the installation of those devices. Again, a significant savings in upfront costs and overall time to manage a potentially large-scale and complex installation.
And with the combination of a third-party software solution, you will have the capability to manage all your vehicles and assets on a single platform, a far more efficient option than using individual OEM software solutions for each brand of vehicle.
How does it work? It's simple. Aftermarket telematics suppliers partner with manufacturers on OEM telematics integrations. The diagram below illustrates how an aftermarket solution, such as Geotab, aggregates the vehicle data from multiple different OEMs and provides fleet managers with an integrated view of their entire operation.
Geotab's OEM telematics integration
How does it work?
Asset and vehicle data is collected by the OEM then transferred to Geotab's OEM data platform, providing a single platform for easier and better-informed decisions for your fleet.
Conclusion
The world of telematics is an ever-expanding part of the automotive industry. For fleet managers, having the strategy and tools in place will ensure you are prepared to scale your fleet and your business operations.
The opportunity with Geotab's OEM Integrated Solutions relies on the ability to capture, manage and translate the exponential growth of vehicle data across your entire fleet in a way that is scalable and profitable.
Learn more about Geotab's OEM telematics Partners and how Geotab can help you better manage your fleet.
---
If you liked this post, let us know!
---
Disclaimer
Geotab's blog posts are intended to provide information and encourage discussion on topics of interest to the telematics community at large. Geotab is not providing technical, professional or legal advice through these blog posts. While every effort has been made to ensure the information in this blog post is timely and accurate, errors and omissions may occur, and the information presented here may become out-of-date with the passage of time.
Subscribe to the Geotab Blog
Sign up for monthly news and tips from our award-winning fleet management blog. You can unsubscribe at any time.
Other posts you might like