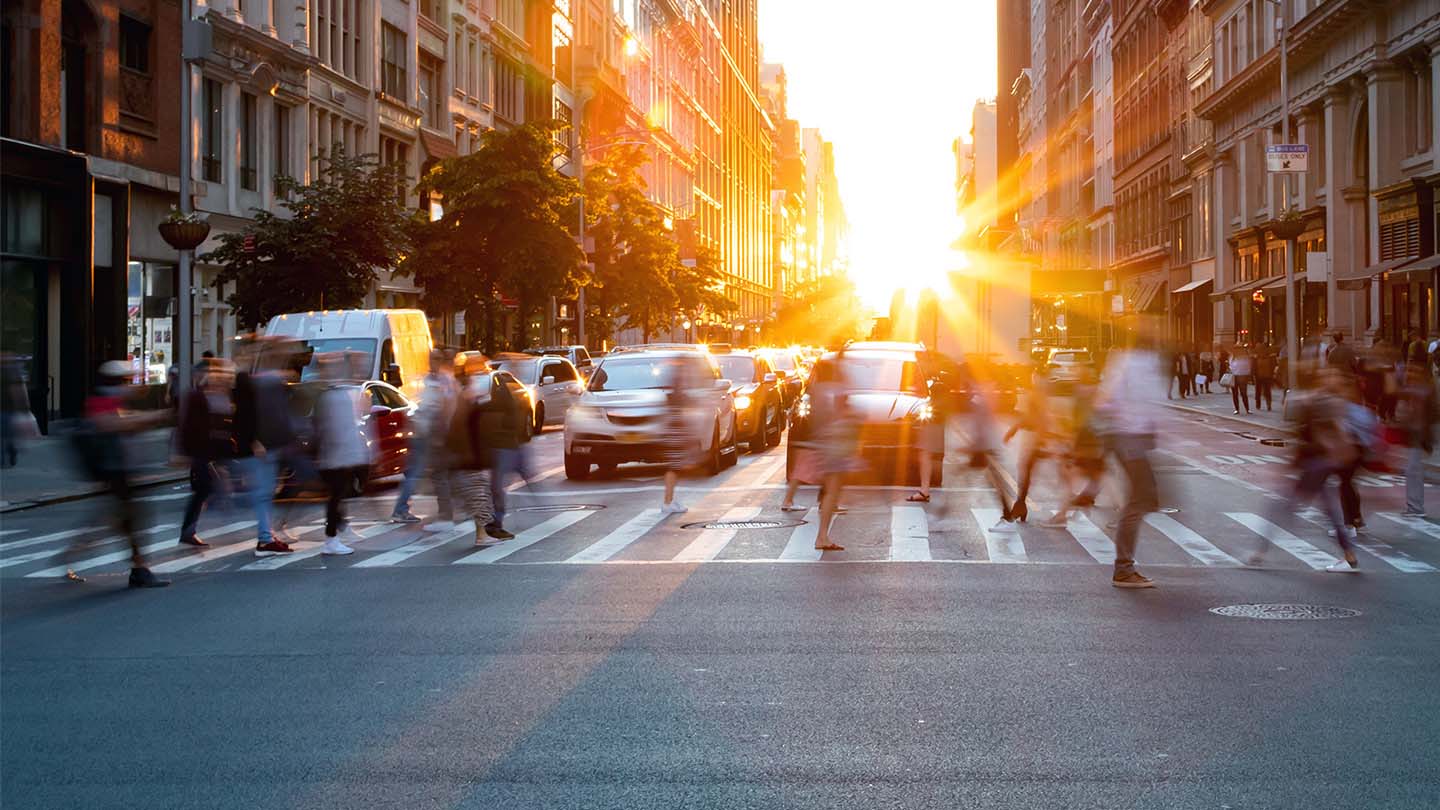 Geotab and VisionTrack offer DVS-compliant solution to help improve pedestrian safety in the U.K.
Published on March 1, 2021
---
Now available on the Geotab Marketplace, the VisionTrack DVS solution meets Transport for London's new Direct Vision Standard requirements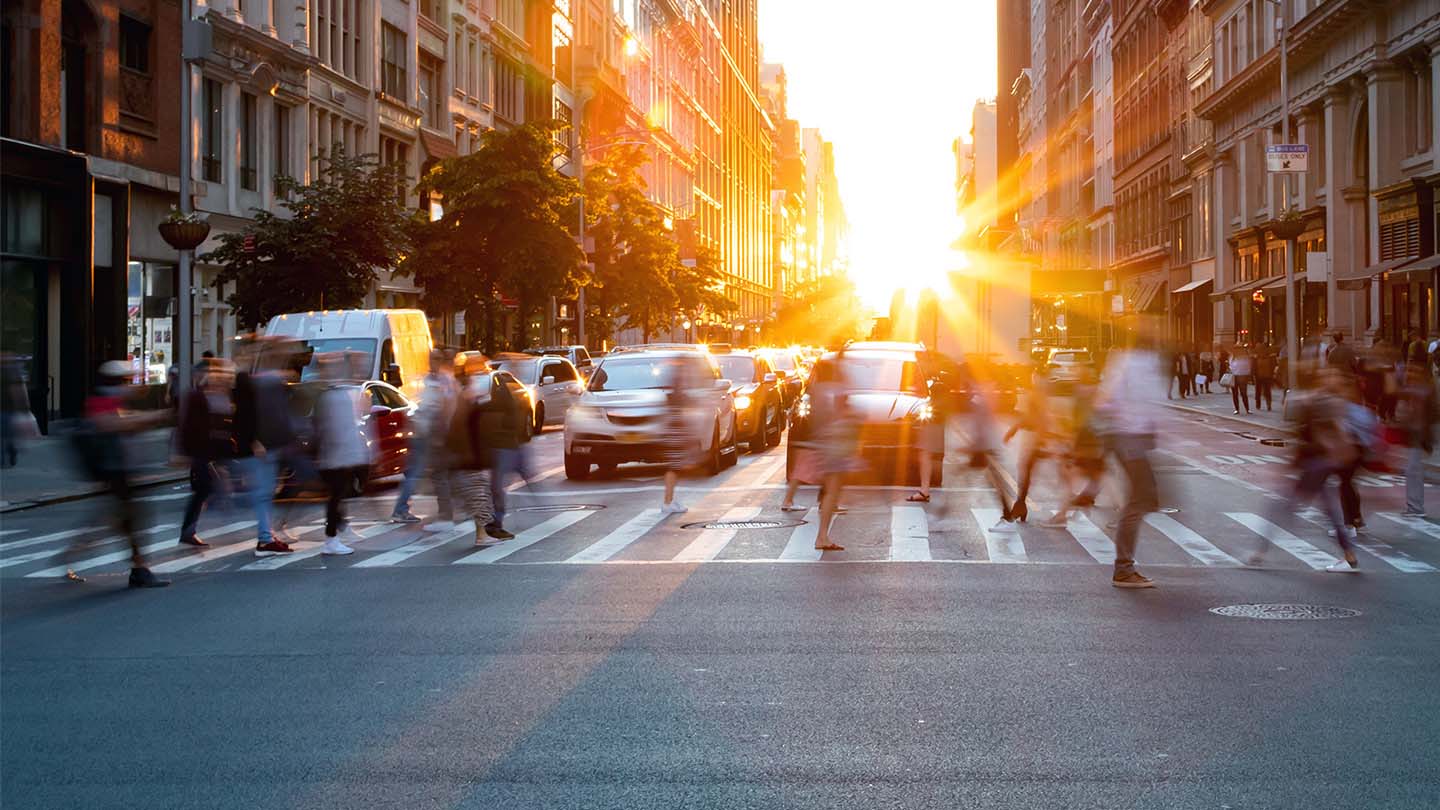 London, UK - March 1, 2021 - Geotab, a global leader in IoT and connected transportation, and VisionTrack, the leading supplier of video telematics technology, today announced the launch of VisionTrack's government compliant DVS solution on the Geotab Marketplace, a growing portfolio of mobile apps, software Add-Ins and hardware Add-Ons. This solution will help fleets with heavy goods vehicles (HGVs) in the Greater London area meet the compliance standard that is designed to reduce potential risk to pedestrians and cyclists.
VisionTrack's DVS solution meets the Transport for London (TfL) Direct Vision Standard (DVS), which makes cameras and other safety technology mandatory for many HGVs travelling in London, England. The DVS solution offers a comprehensive range of hardware that has been specially-developed for HGVs, including side scans, audible left turn alarm, side view camera, in-cab monitor and blind-spot safety signage.
"There is an opportunity to make a genuine difference in London by minimising the dangers that are disproportionately faced by vulnerable road users. TfL's initial estimation suggested that over half of vehicles over 12-tonnes entering the capital do not meet the one-star DVS rating, so if this is broadly accurate then many road transport fleets will be significantly impacted by the DVS legislation. Our class-leading DVS-compliant offering is suitable for all commercial vehicle models above 12 tonnes, which can be used as a standalone solution or as part of an integrated system that meets wider video telematics and fleet compliance requirements," said Richard Lane, Commercial Director of VisionTrack.
Under TfL's new DVS permit system, all vehicles over 12 tonnes will need to hold a valid DVS permit to operate in the Greater London region. The permit system will rate driver visibility from the cab – without the support of technological visual aids – of other road users, notably pedestrians and cyclists. If a vehicle falls below a certain threshold, then technology must be fitted to help mitigate the lack of direct vision. This DVS permit system is being put in place as part of London's Vision Zero plan, aiming to eliminate road deaths and injuries in London by 2041.
"As of March 2021, as many as 250,000 vehicles could be affected by the new standard, with many needing to add sensors, cameras or alarms in order to be granted permission to operate in the Greater London area. Depending on the success of this initiative, it could be likely that other regions may follow in London's footsteps with this safety approach," said David Savage, Associate Vice President, UK and Ireland. "With pedestrian and road safety as a core pillar of our telematics platform, we felt it was of the utmost importance to partner with an organisation like VisionTrack to offer a DVS solution that can help to not only meet compliance requirements, but also to potentially reduce pedestrian and cyclist injury and death in London."
In addition to the DVS offering, a number of other VisionTrack video telematics solutions are also now available on the Geotab Marketplace to help fleets quickly respond to driving events and gain a better understanding of fleet risk. These include forward-facing connected cameras, mobile digital video recorders (DVRs) and multi-channel cameras and monitors.
To learn more about VisionTrack's Marketplace offering, visit: https://marketplace.geotab.com/solutions/visiontrack/.
About VisionTrack
VisionTrack's unique approach to video telematics is helping tackle some of the most complex challenges faced by the fleet, transport and insurance sectors. The company's connected camera solutions are underpinned by Autonomise.ai, a device-agnostic, multi-award-winning IoT platform. By providing the highest levels of operational insight, business intelligence and enriched vehicle data, organisations can make strategic mobility decisions. As Europe's leading provider of cloud-based video telematics, VisionTrack is continually innovating with the development of world-leading algorithms, behaviour and video analytics, machine learning, artificial intelligence (AI) and computer vision. For further information https://www.visiontrack.com/.
Post Tags
---
Media Contact
Kelly Hall
Geotab Inc.
Communications Manager
pr@geotab.com
About Geotab
Geotab is advancing security, connecting commercial vehicles to the internet and providing web-based analytics to help customers better manage their fleets. Geotab's open platform and Marketplace, offering hundreds of third-party solution options, allows both small and large businesses to automate operations by integrating vehicle data with their other data assets. As an IoT hub, the in-vehicle device provides additional functionality through IOX Add-Ons. Processing billions of data points a day, Geotab leverages data analytics and machine learning to help customers improve productivity, optimise fleets through the reduction of fuel consumption, enhance driver safety, and achieve strong compliance to regulatory changes. Geotab's products are represented and sold worldwide through Authorised Geotab Resellers. To learn more, please visit www.geotab.com and follow us @GEOTAB and onLinkedIn.