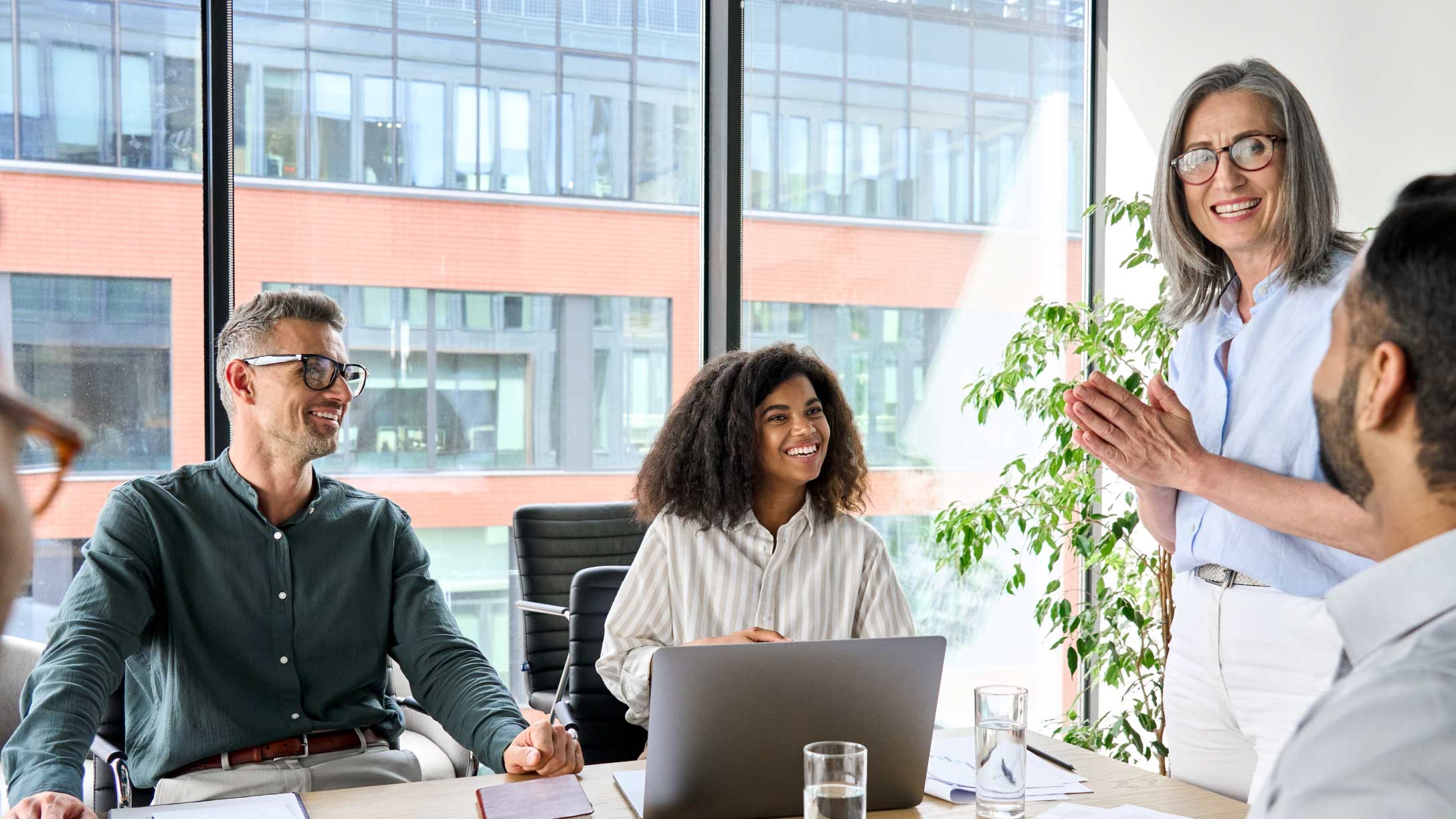 The EV Journey Blog Series - Part 1: The Business Landscape
---
In the first of our six part series on the journey towards running a fleet of electric vehicles (EVs), we look at the current business landscape that's driving private and public organisations alike to electrify their fleets and make their operations less environmentally impactful.
A global climate emergency
We are in a climate emergency. In 2018, the Intergovernmental Panel on Climate Change (IPCC) reported that global temperatures will reach 1.5°C above pre industrial levels between 2030 and 2052, unless there is a significant reduction in global greenhouse gas (GHG) emissions.

A 1.5°C increase in global temperatures will cause substantial flooding, erosion, and storm surges in eight of the world's 10 largest cities. Low lying coastal locations, including parts of the UK could be lost as average sea levels increase by almost half a metre by the end of the century. Fiercer and more frequent climatic events will risk the lives and livelihoods of billions. And it is commonly accepted that the infrastructural costs of adapting to climate change will be far greater than the costs to prevent it, by as much as $20 trillion.

As a result of the Paris Agreement of 2015, the nations responsible for 97% of global emissions, announced plans to limit the global temperature increase to 2°C above pre industrial levels, while attempting to limit the increase to 1.5°C. To help the UK comply, it has set in law targets to cut GHG emissions by 78% by 2035 compared to 1990 levels, with a net zero target by 2050.

Hundreds of the world's largest corporations have made a pledge to reach net zero ten years ahead of this schedule as Climate Pledge signatories, and many other organisations have set carbon reduction targets through their own sustainability programmes.

Although it can be hard to feel the same level of concern as with a cost of living crisis and a war in Europe, the Climate Crisis is just as real, and arguably even more urgent. The good news is that the world is starting to wake up to this fact.
How does the transport sector fit into this?
In the UK, transportation has surpassed energy generation to become the greatest single source of GHG emissions. While the energy generation sector has been steadily decarbonising, the transport sector has stubbornly resisted decline, and is now responsible for 24% of the country's total GHG emissions.

While there was a slight fall in transportation's emissions in 2020/21 due to the COVID stay at home mandate, this has since been followed by a growth in freight volumes, particularly in last-mile deliveries, as more consumers moved to online shopping. This makes it a sector of great importance for government and businesses to target.
Government support for the transition to electric
Many governments around the world have set a target to ban the sale of petrol and diesel vehicles, with the UK set to ban sales by 2030. The Netherlands and Norway have set an earlier date of 2025 to enact the same ban.

To support the transition towards zero carbon transport, the UK government has created a number of financial support mechanisms to help organisations to invest in EVs and their charging infrastructure. A restructure of the plug-in grant in December 2021 provides grants of up to £1,500 for EVs priced under £32,000, £5,000 for large vans, and £2,500 for small vans, with a limit of 1,000 grants per applicant. In addition are favourable company car tax rates that can save drivers over £2,000 per year.

The Workplace Charging Scheme (WCS) is a voucher-based scheme that provides organisations with support towards the up-front costs of the purchase and installation of electric vehicle charge-points. Firms can cover 75% of all purchase and installation costs, up to a maximum of £350 for each socket, for up to a maximum of 40 sockets across all sites.

Until the end of March 2023, there is a "super deduction" tax allowance for organisations investing in EV charging plant and machinery. A 130% first year allowance against investments of up to £1m saves companies £24,700 for every £100k invested.

As well as emitting GHGs, conventional vehicles are also responsible for increasing local air pollution levels. Public Health England has projected that the health and social care costs of air pollution in England will reach £5.3 billion per year by 2035 unless further action is taken. At a local government level, many clean air zones have been created to counter rising urban air pollution levels, further incentivising fleets to make the transition to electric.
OEMs embracing electric
Many people believe that the original equipment manufacturers (OEMs) are resistant to moving to electric. This is naturally the case to some extent, since so much has been invested in their conventional construction line infrastructure. However, there are three major factors that are massively incentivising them to make the shift:

Increasing customer demand for EVs. OEMs have now realised that the market increasingly wants electric. To resist this force will ultimately impact their sales revenue and force them to lose market share.
Green credits and vehicle emission targets. Being the first to offer electric vehicles confers a further financial benefit to manufacturers. Tesla is the richest vehicle manufacturer, in large part from the money that other OEMs pay them for green credits. In Europe, total fines across all manufacturers for breaching Clean Air For Europe (CAFE) limits could be as much as 14.6 billion euros in 2021.
Government targets to ban the sale of petrol and diesel vehicles. If the market hasn't done it for them, manufacturers will soon be forced to move away from petrol and diesel vehicle sales in a growing number of countries.
How are fleets impacted?
For the majority of organisations that run a fleet of vehicles, fleet operations represent one of the largest sources of their scope 1 GHG emissions. These are the emissions that are directly related to the business's activities. This makes the fleet an area of great importance when reducing the organisational carbon footprint.

Many large organisations now have extensive sustainability, or environmental, social and governance (ESG) programmes, and the fleet is generally subject to a large number of the environmental targets set. Meanwhile, large businesses and governments are now often asking the fleets that they are working with how they are minimising their environmental impacts, writing sustainability requirements into every new contract. This principle is known as the ESG cascade, applying pressure on organisations of all sizes to implement green practices in order to win or retain business.
The future is greener
With the immediacy of the climate crisis now globally recognised, the business landscape for fleets has substantially shifted towards making operations more sustainable and less environmentally impactful.

View our fleet sustainability page to learn how Geotab can support your transition to greener operations.

And watch out for the next article in our fleet sustainability series, which looks at the steps that fleet managers can take immediately to start greening their operations.
---
If you liked this post, let us know!
---
Disclaimer
Geotab's blog posts are intended to provide information and encourage discussion on topics of interest to the telematics community at large. Geotab is not providing technical, professional or legal advice through these blog posts. While every effort has been made to ensure the information in this blog post is timely and accurate, errors and omissions may occur, and the information presented here may become out-of-date with the passage of time.
Subscribe to the Geotab Blog
Sign up for monthly news and tips from our award-winning fleet management blog. You can unsubscribe at any time.
Other posts you might like