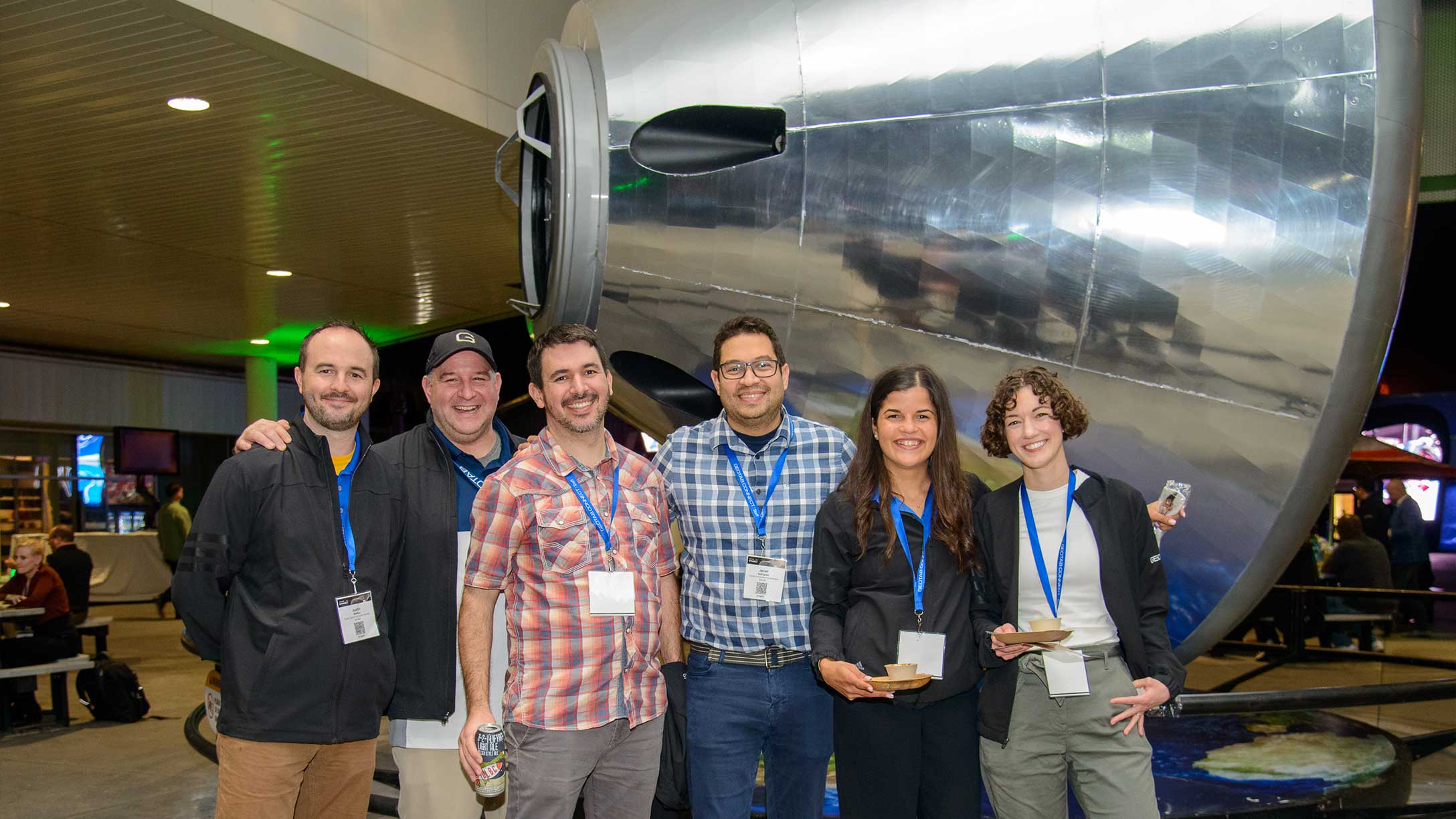 Geotab Connect 2023 Day 2 Highlights
---
Day two of Geotab Connect 2023 was chock full of exciting announcements, keynotes, breakout sessions, awards – and an amazing Kennedy Space Center Experience!
Missed the day one wrap-up? Read it here.
Data is power
The data-centric theme of this year's Geotab Connect conference continued throughout day two during learning sessions, at the Product Hub and on the Marketplace Side Stage and show floor. Plus, Geotab announced a number of new products, partnerships and tools to improve and innovate for a more connected tomorrow.
Geotab announcements
New analysis by Geotab – Impact of temperature and speed on EV range
Geotab announced a new electric vehicle (EV) range analysis, now available on the Fleet Electrification Knowledge Center. The free interactive analysis uses real-world data to better understand the relative range impact of speed and temperature, to help build confidence in EV range.
Introducing Geotab Data Connector
Geotab announced the release of Data Connector, an integrated intelligence tool that makes it easier to access, analyze and report on data insights. By collaborating with Geotab fleet customers Geotab has bridged the gap between data silos and popular BI platforms, giving stakeholders the power to make data-driven decisions. Customers can access Data Connector through Geotab's Marketplace. Find out more about Data Connector here.
Cummins partnership
Geotab and Cummins have integrated Over-the-Air (OTA) connectivity for Cummins Engine Control Units through Geotab's GO device. Users can now benefit from direct software updates for fleets on the go, such as enhanced performance and security, as well as a wider reach and convenience. Geotab integration with Cummins Connected Software Updates will soon be available for select Geotab devices and compatible Cummins engines. Learn more about Cummins applications available from Geotab here.
Geotab joins the United Nations Global Compact
Geotab has joined the United Nations Global Compact initiative as part of its commitment to being a sustainably responsible company. Being part of the UN Global Compact highlights the company's desire to operate responsibly, in alignment with universal sustainability principles, taking actions to support societal issues and reporting to the UN Global Compact annually on Geotab's ongoing efforts. Read the official announcement and see how Geotab is taking its sustainability progress to the next level.
Inaugural State of Commercial Transportation Report
The first State of Commercial Transportation Report was released, identifying how digital technology, AI and data intelligence are transforming the transportation sector. Download it for free to find out about:
Global vehicle acquisition trends — Learn what types of vehicles were dominating purchases among fleets in 2022.
Safety — How well are collisions being reduced?
Productivity and optimisation — What are the industry-level patterns in average daily trips and hours of operation?
Sustainability — EV adoption and vehicle idling trends for 2022.
Forecast on 2023 commercial transportation and mobility trends.
The critical role that digital technology, AI and data intelligence will play in transforming the transportation sector.
Marketplace Side Stage
Taking over the Marketplace Side Stage were some of Geotab's Gold and Silver Marketplace exhibitors, Commerce Logic, VisionTrack, Irdeto, and Mobileye.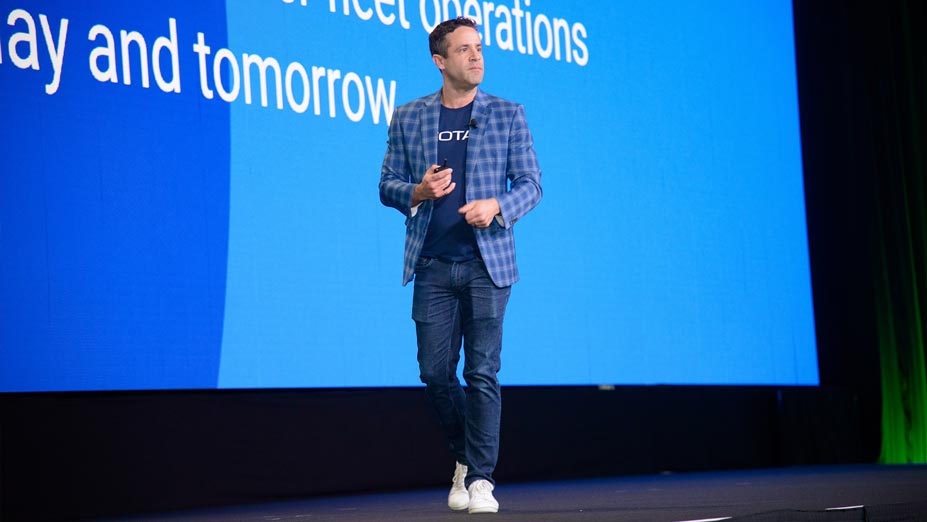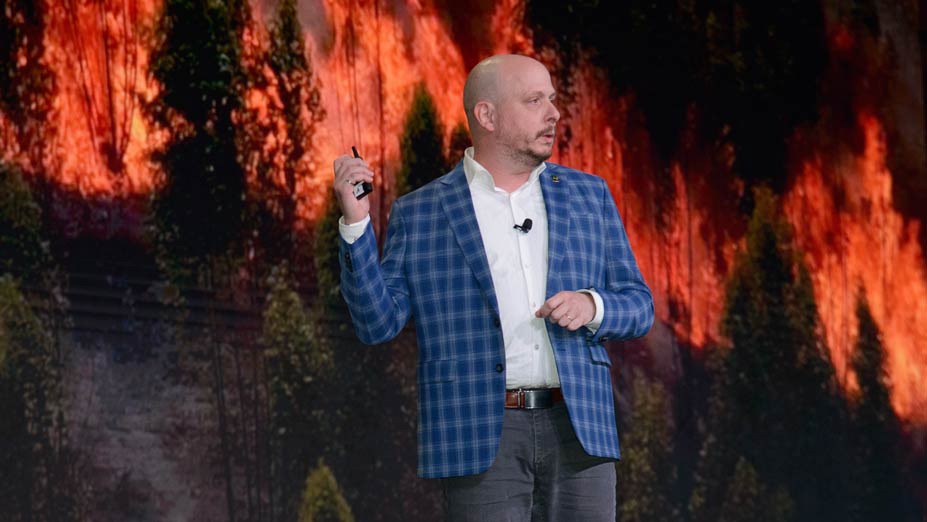 What's Your Data Doing for You?
"What can data do for you? I would wager to say, nothing – unless you have quality data." A bold statement by Geotab's Mike Branch, VP, Data & Analytics, during his closing keynote, embodied the challenge many organizations face when it comes to leveraging effective data.
Gathering insights from quality data allows businesses to make intelligent decisions and discover opportunities to operate more efficiently, cut costs and reduce carbon emissions. Cutting through mountains of data to get useful insights can be difficult. However, poor quality data equals big consequences. To illustrate his point, Mike used the example of how NASA lost the Mars Orbiter spacecraft due to bad data – one team used the metric system and another, the imperial system of measurement.
Data quality in telematics matters and that's where Geotab can help. Mike showed how Geotab provides users with good, clean data and insights to help make informed decisions. He also shared some of the things he's excited about for the future, including:
Expansion of Active Insights throughout MyGeotab to deliver AI capabilities
Introduction of the optimisation engine to power fleet operations today and tomorrow
Working closely with video partners to fuse insights that add value to driver safety
Moving the needle on decarbonization
Masking data access and integration
Panel: Enterprise Transformation Through Intelligent Data
Leaders from PepsiCo, the Vancouver Fraser Port Authority and UPS sat with Geotab's Mike Branch to discuss how intelligent data is helping transform enterprises. Here are some panellist insights:

Bob Zimmer, Supply Chain Fleet, Technology Senior Manager, PepsiCo
"Somewhere in that data is the answer we're looking for. Having a partner like Geotab, that is critical with data, is very important."
Greg Rogge, Director, Land Operations, Vancouver Fraser Port Authority
"Most of our success comes from data collaboration. Make sure you're always driving value from the data."

Philip Aiello, VP, Corporate Automotive Maintenance & Engineering, UPS
"What used to take weeks to accomplish, now takes seconds – and it's all about data."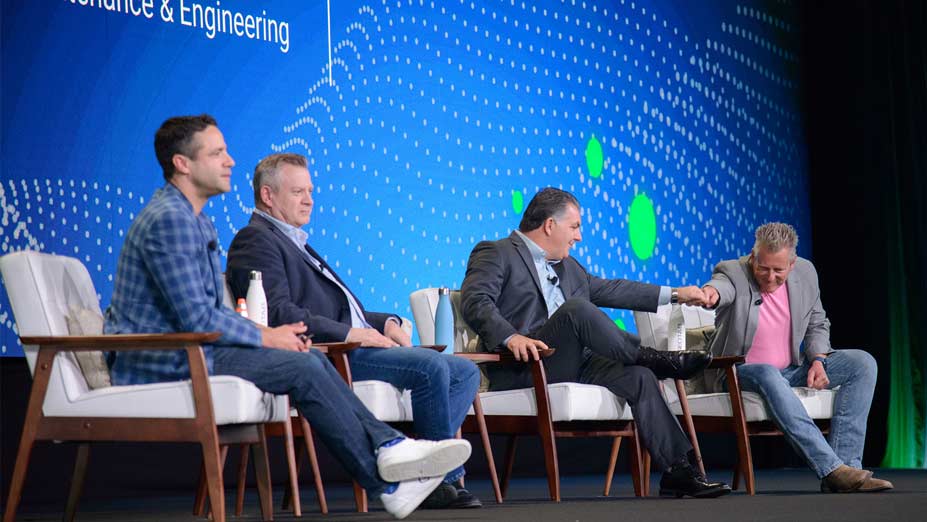 Leveraging Digital Intelligence to Meet Sustainability Goals
The final keynote, led by Geotab VP, Electric Vehicles Matt Stevens, proved that perspective is everything when it comes to sustainability – it can be frustrating or it can drive you – and the choice is up to you.

Climate change is accelerating, with transportation ranked as one of the biggest contributors to greenhouse gas (GHG) emissions. For this reason, many businesses already have a mandatory carbon reporting requirement to fulfill. Being equipped with data insights provides the transportation industry the opportunity to make a big impact – immediately.

"You need a sustainability ecosystem. We've been assembling with the best partners from around the world for one unified experience enabled by the Geotab platform," he said.

Geotab leaned into sustainability a number of years ago, working hard to help businesses make an impact. Matt presented a number of ways Geotab is helping organisations on their sustainability journey through the power of data and said, "There's the hard way. And then there's the data-driven way… and the reality is, when you're on your climate journey, you're flying blind without good data."
Geotab Innovation Awards
This year, Geotab launched its first annual "Geotab Innovation Awards", recognising the innovative use of Geotab solutions by partners. Winners were selected using Geotab's Innovation Score benchmark mechanism. Congratulations to the winners!
Blast off at Kennedy Space Center
Just one small step out of Orlando, attendees were whisked away to the Kennedy Space Center for the closing reception – and it was a blast!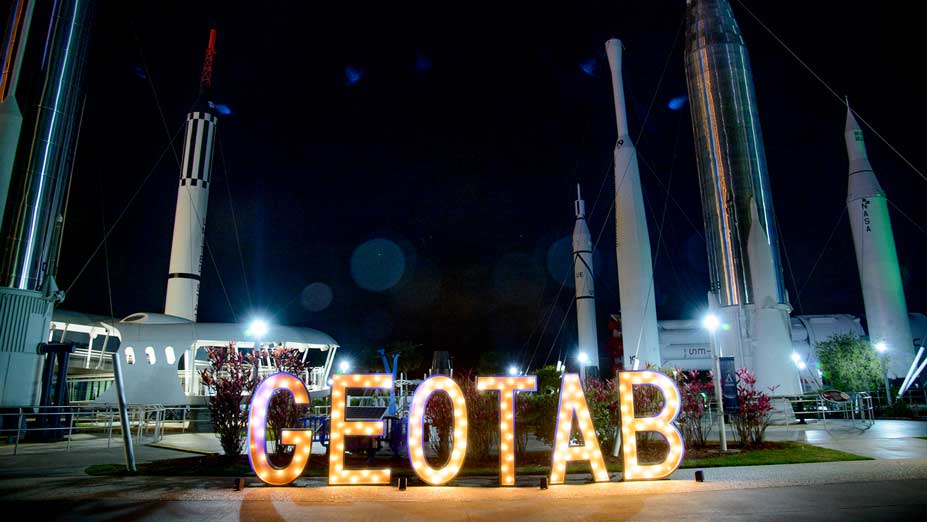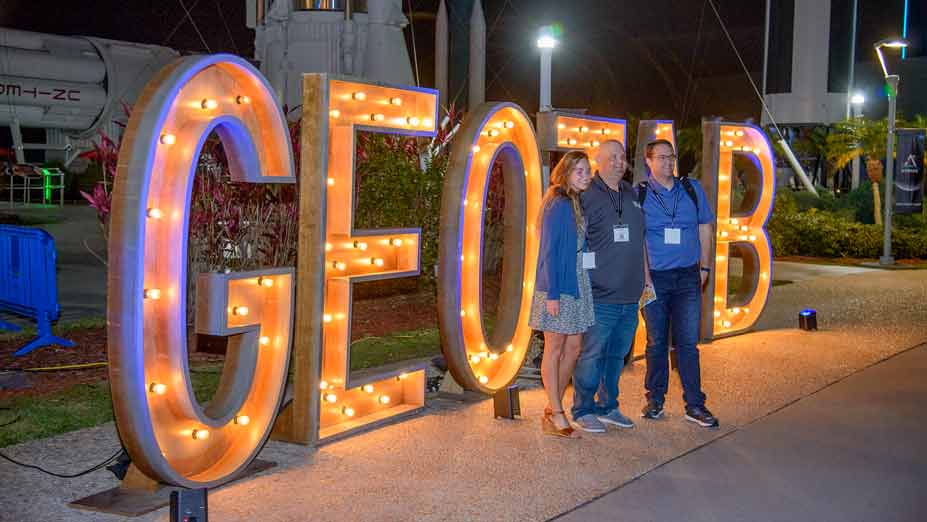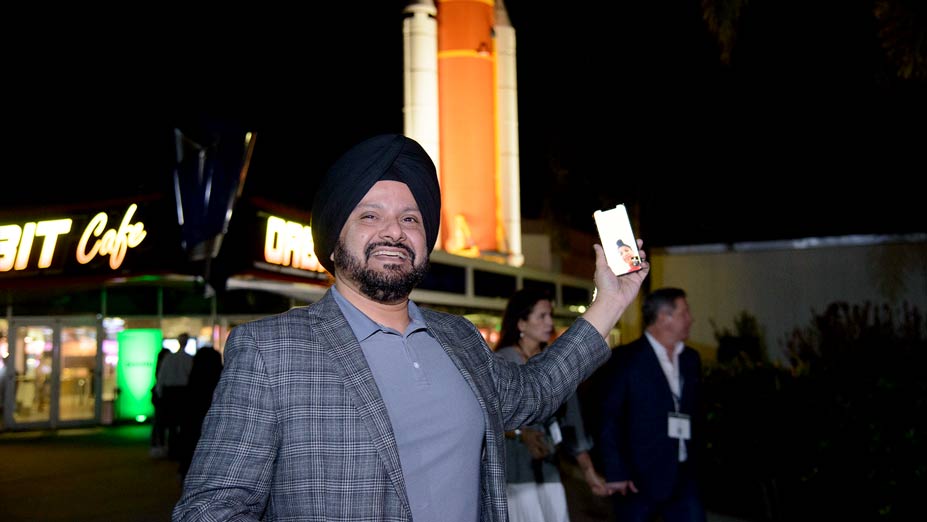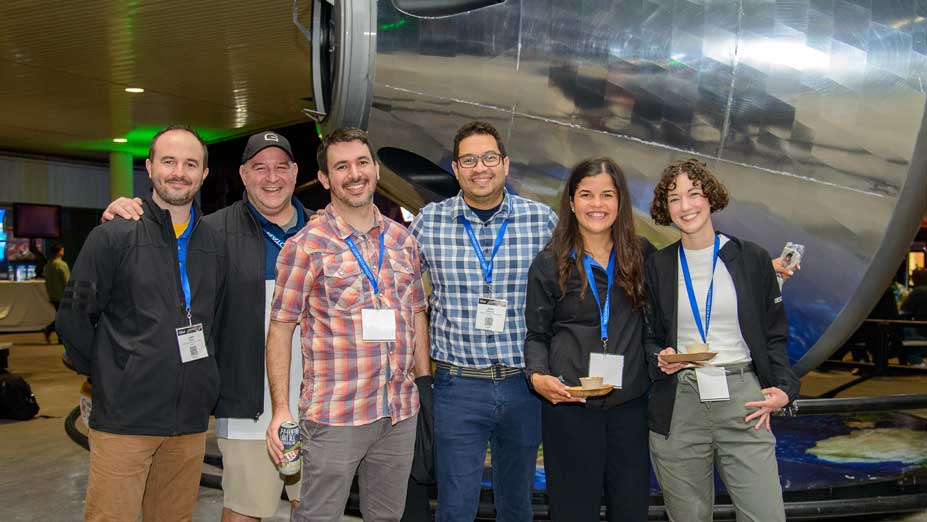 Thanks for an awesome Connect conference. Can't wait to see you next year!
---
If you liked this post, let us know!
---
Disclaimer
Geotab's blog posts are intended to provide information and encourage discussion on topics of interest to the telematics community at large. Geotab is not providing technical, professional or legal advice through these blog posts. While every effort has been made to ensure the information in this blog post is timely and accurate, errors and omissions may occur, and the information presented here may become out-of-date with the passage of time.
Other posts you might like