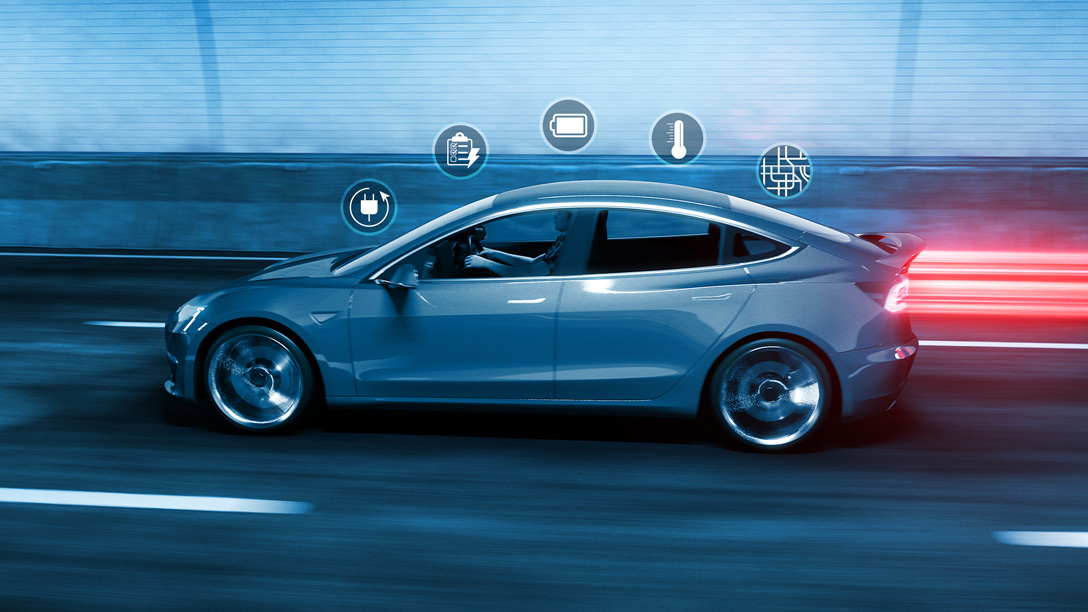 What really costs the earth? Weighing up your EV investment
---
For many businesses making the move to EVs, it's a decision driven by a sense of purpose.
As the climate crisis intensifies and becomes ever more central to our decision making, transitioning to an electric fleet signals a business's commitment to making a difference. This can be especially persuasive when a company has an ethical stance built into its business model – as with Farmdrop, a UK-based sustainable grocer with electric delivery vans.
However, regardless of the industry a company operates in, committing to an investment of this scale needs to be carefully weighed up against the financial needs. Questions of capital cost are not unique to EVs, of course, but higher vehicle prices, caused to a large extent by the expense of batteries, have long been cited as a major limiter to EV adoption.
The question, then, is whether the ongoing advantages of fleet electrification justify the initial expense. Even setting aside benefits which can be more difficult to quantify, like brand image and employee satisfaction, a close look at the total cost of ownership (TCO) for EVs reveals them to be more financially viable than many might expect.
The balancing act
Taking a closer look at the total cost of ownership of a vehicle, the costs are typically split into two, fixed and variable. Fixed costs are the name suggests are fixed regardless of how many miles the vehicle clocks annually, these include, the purchase price, taxes, insurance, and fleet management costs. The variable costs on the other hand will vary depending on vehicle usage such as fuel, maintenance, and depreciation.
When it comes to EVs, fuel and vehicle maintenance costs are the primary factors in driving down the TCO. According to research by LeasePlan, the total cost for electric vehicles in hatchback and saloon vehicle segments are already cheaper than ICE vehicles, assuming costs are averaged over the first four years of ownership and an annual mileage of 30,000 km.
This is not to say that other segments are not competitive, it is dependent on the use case. The early adopters of EVs such as companies in the last mile sector are seeing a strong total cost for EVs due to vehicle utilisation. It is important that the TCO comparison is focused on your specific fleet vehicle, not a baseline, and analysed with a comparable EV. Take into account all the parameters, and not just the price of the vehicle, get a clear picture. The TCO analysis is a way of finding where you can make savings with electric vehicles, and in turn, find the point of parity, the point of no economic return.
Take other tradeoff's into consideration
The UK government is encouraging electrification through incentives and tax benefits. Make sure to understand whether your business is eligible for any of the upfront cost grants for the vehicle, charger and/or installation - this will impact the TCO calculation. Outside of this, for company car drivers and fleet operators, favourable benefit-in-kind (BiK) taxation rates for EVs apply. The BiK rate for battery-electric vehicles is currently 1% which is driving adoption. Under the salary sacrifice scheme, employees can pay for an EV on their gross salary before tax and other contributions are deducted - hence make significant savings. Furthermore, most businesses have sustainability targets, and EVs are one gateway to reducing emissions, everything has a cost.
Beyond the TCO, it's also worth considering how electrification changes the fleet management experience. The visibility of charging is now a necessity for all fleets, charge management, minimise demand charges and making sure vehicles are ready for the next run. The driver is also not to be underestimated in this equation. EVs are a new technology and require training on getting the most out of the vehicle range. The driver habits, payloads, temperature, and degradation schedule all play a role, and with the right tools can help realise range optimisation - and you guessed it, associated cost savings.
The EV tipping point
There's no universal formula for assessing the economics of electrifying a fleet. Different performance needs, different duty cycles, different possibilities for charging infrastructure and different capital availability all impact what is possible for a business. That means it's important to take a consultative approach which explores all of these factors in detail. Geotab does offer a turn-key solution, the EV Suitability Assessment, the important point is to understand what vehicle cost factors to account for.
At the same time, all of these factors have to be seen in the context of a long lense. But, we're rapidly approaching the point where the electric route involves no greater capital cost for vehicles than the traditional alternative. For passenger cars, this might come as soon as next year, and heavier and more specialised vehicles are following.
Electrification is not a small change, and planning for it takes time. As the benefits of EVs for commercial use become ever more persuasive, the right moment to act might come sooner than you think. The UK Government's ban of ICE sales by 2030, means you may have 2-3 fleet cycles left to make the switch to electric. But, why wait for it, be proactive, savings can be made today.
To start getting prepared, you can download Geotab's Ultimate Guide to Fleet Electrification now. In the next instalment in this blog series, I'll be looking at where electric fleets are already delivering great outcomes in the real world.
---
If you liked this post, let us know!
---
Disclaimer
Geotab's blog posts are intended to provide information and encourage discussion on topics of interest to the telematics community at large. Geotab is not providing technical, professional or legal advice through these blog posts. While every effort has been made to ensure the information in this blog post is timely and accurate, errors and omissions may occur, and the information presented here may become out-of-date with the passage of time.
Subscribe to the Geotab Blog
Sign up for monthly news and tips from our award-winning fleet management blog. You can unsubscribe at any time.
Other posts you might like