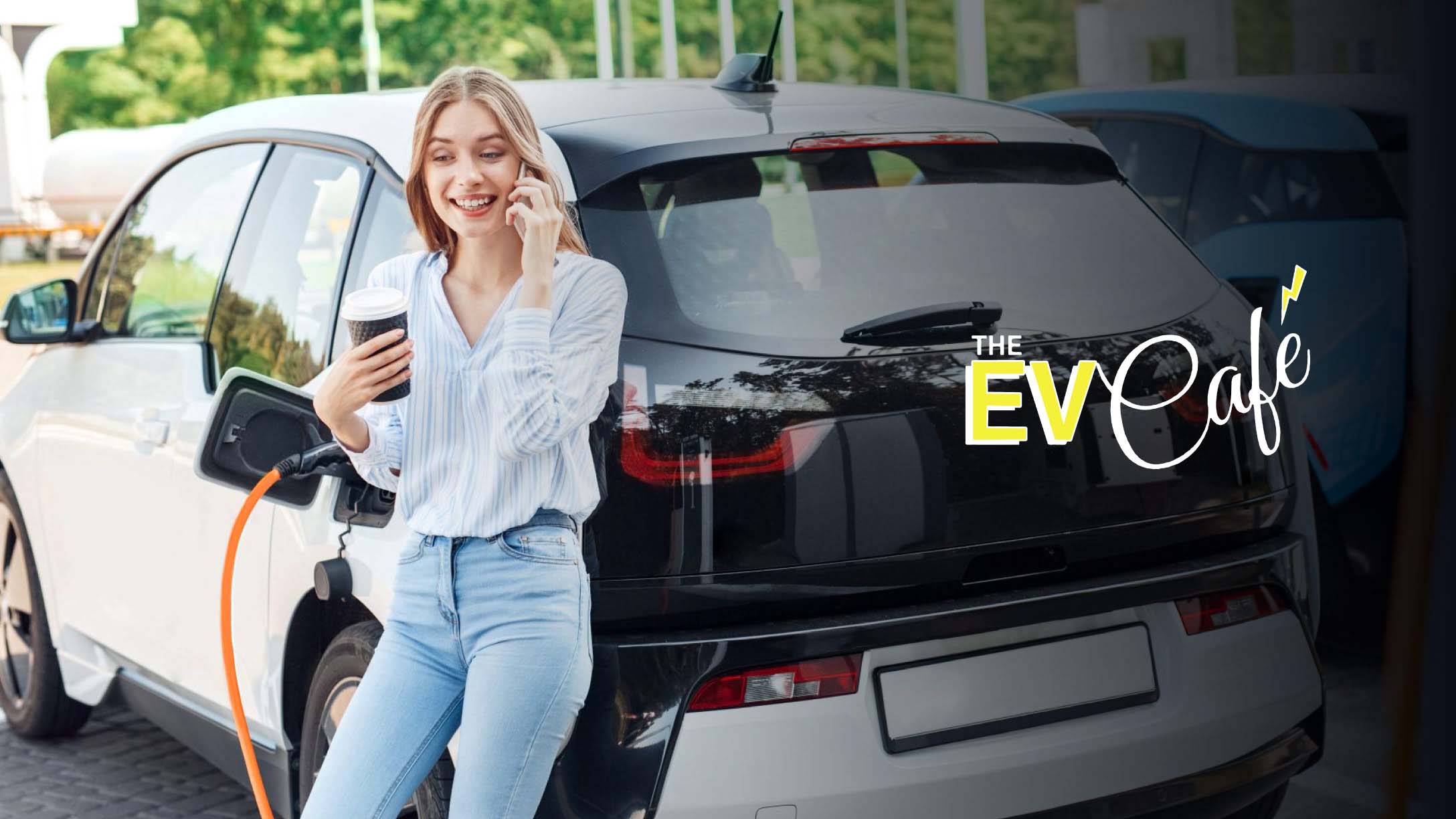 Geotab joins EV Cafe as Official Data/Telematics Partner
---
Why partner with the EV Cafe?
As an organisation dedicated to advancing sustainable mobility, Geotab is thrilled to partner with like-minded organisations like the EV Cafe, an organisation dedicated to sharing global experiences on zero-emission mobility. Raising awareness surrounding the benefits of adopting electric fleets beyond reducing gas emissions due to the importance of sustainable business practice to the future of the planet, and how telematics can help support customers in their fleet electrification journey. With the hope of increasing awareness and uptake of electric vehicles in the commercial space.
What are Geotab wanting to achieve from this partnership?
Through this partnership, Geotab aims to demonstrate the benefits of electric fleets. This includes sharing Geotab's global knowledge and expertise within the EV space to help support fleets in transitioning to or operating electric vehicles. In addition, Geotab aims to help improve customer confidence in electric vehicles through this partnership, addressing key points such as range anxiety and infrastructure support by providing access to relevant tools and resources.
As the world's leading telematics provider in the EV space, Geotab is well-positioned to act as a trusted advisor to share the benefits of adopting electric fleet, not only to fleet managers but to our wider and developing ecosystem supporting the sustainable future.
What can Geotab bring to the EV Cafe?
Geotab has been gathering data from EV's for over 14 years, with thousands of Electric Vehicles connected to our platform today. We hope to bring the insights we have been able to establish over this period, combined with the experience we've accumulated in working worth fleet managers to the EV Cafe's audience and partners to support the great work of the team so far in identifying and overcoming the challenges of businesses and drivers.
How are we fostering innovation and collaboration within the EV community?
Supporting the world's largest set of EV makes and models, Geotab is committed to providing its customers and partners with innovative solutions to help improve electric vehicle performance and safety, increase productivity and reduce environmental impact. To help simplify fleet electrification, Geotab provides a comprehensive suite of EV performance monitoring tools and EV adoption tools. Tools such as the Green Fleet Dashboard, Electric Vehicle Suitability Assessment (EVSA) tool, the EV battery degradation tool and the most recent Temperature Tool for EV range are all available to help make the transition to electric as simple as possible.
The critical metrics available via the Geotab platform has helped various businesses and government agencies around the world help meet their sustainability goals. For example, a last-mile delivery service called Gnewt used Geotab's EV services to transition their fleet to fully electric. With the help of Geotab's EV services, Gnewt has challenged its industry standard by becoming the UK's largest fully electric commercial vehicle fleet despite being part of a diesel-centric industry.
Geotab strives to encourage healthy competition within the market, and is not afraid but encourages cross-collaboration as this is considered a key feature for future developments. With this, Geotab seeks to partner with like-minded organisations to offer third-party sustainability and EV-focused solutions to Geotab customers on the Geotab Marketplace.
In addition, Geotab continues to build relationships with various OEMs such as Ford Vehicles and most recently announced its partnership with QEV Technologies to help support businesses and their fleets in achieving their electrification goals.
See also: Fleet EVolution: How innovation is driving electrification
---
If you liked this post, let us know!
---
Disclaimer
Geotab's blog posts are intended to provide information and encourage discussion on topics of interest to the telematics community at large. Geotab is not providing technical, professional or legal advice through these blog posts. While every effort has been made to ensure the information in this blog post is timely and accurate, errors and omissions may occur, and the information presented here may become out-of-date with the passage of time.
Subscribe to the Geotab Blog
Sign up for monthly news and tips from our award-winning fleet management blog. You can unsubscribe at any time.
Other posts you might like