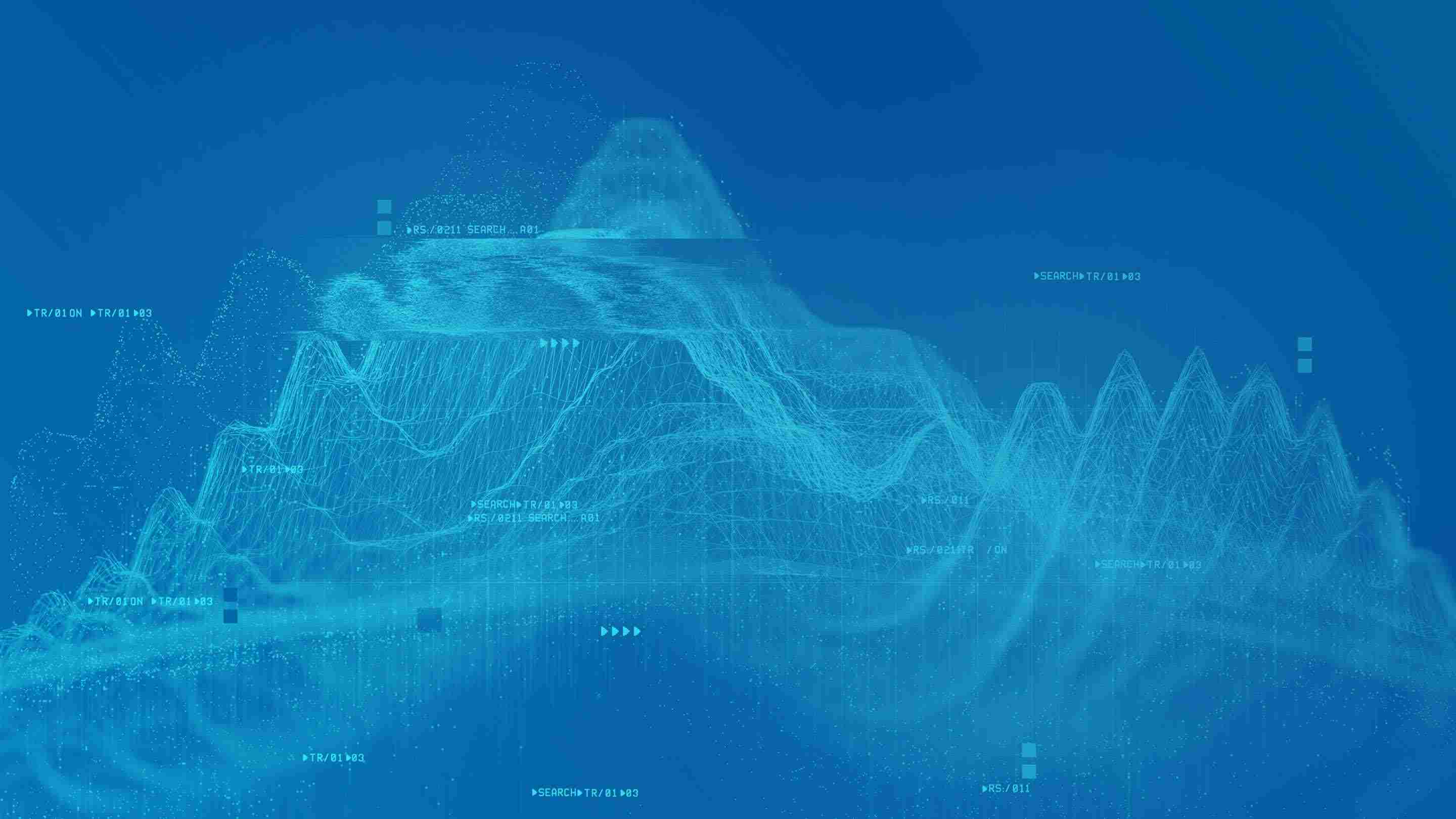 In-vehicle notification with Pro and ProPlus plans
Read this update regarding in-vehicle notification and driver feedback under the Pro and ProPlus rate plans.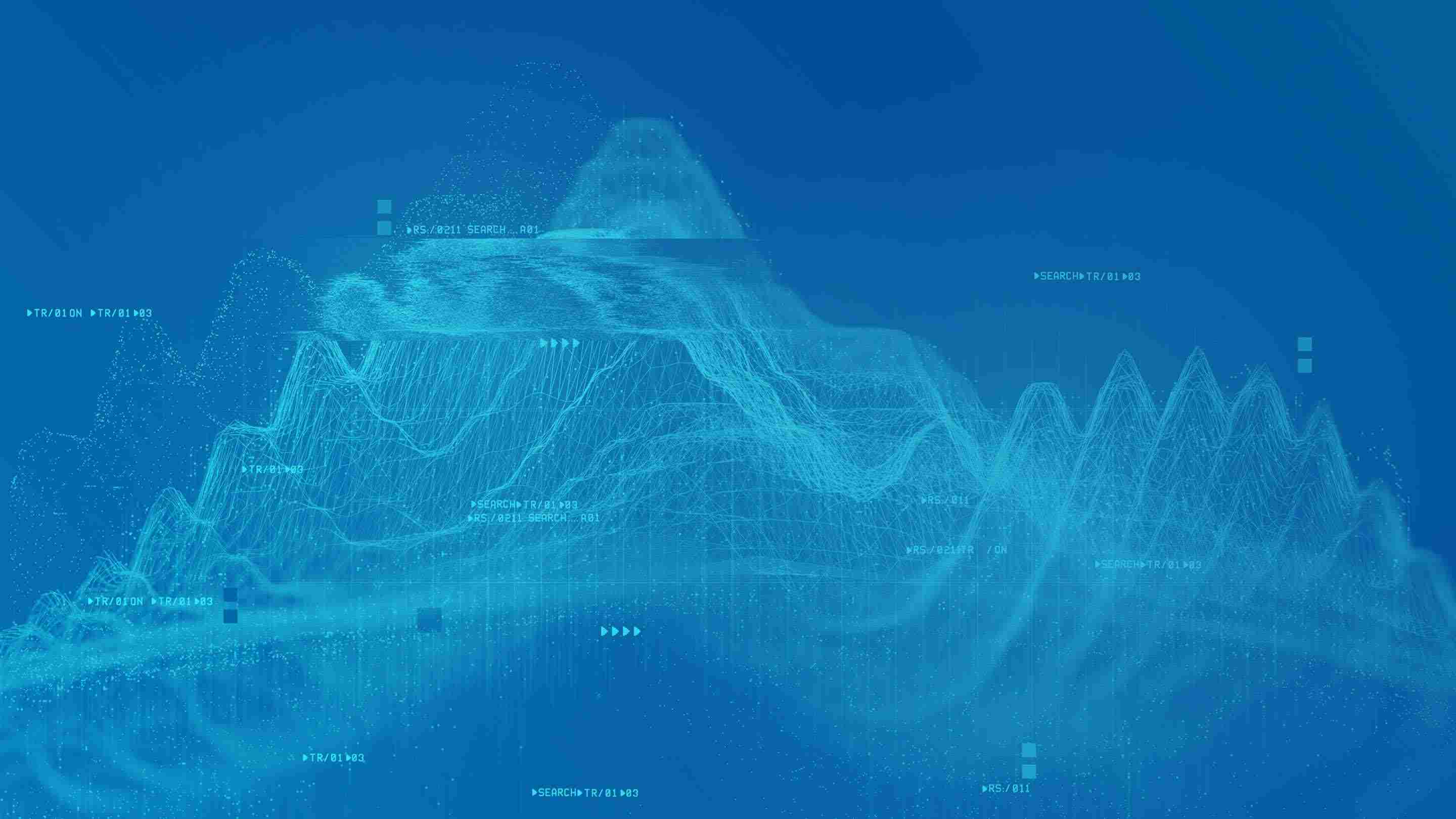 In the first quarter of 2012, Geotab introduced functionality that sent an in-vehicle notification to a driver when an Exception Rule was being violated. This type of notification, called Driver Feedback, can be used for any Exception Rule by editing the Exception and selecting "Add driver feedback" under the Notifications tab (shown below).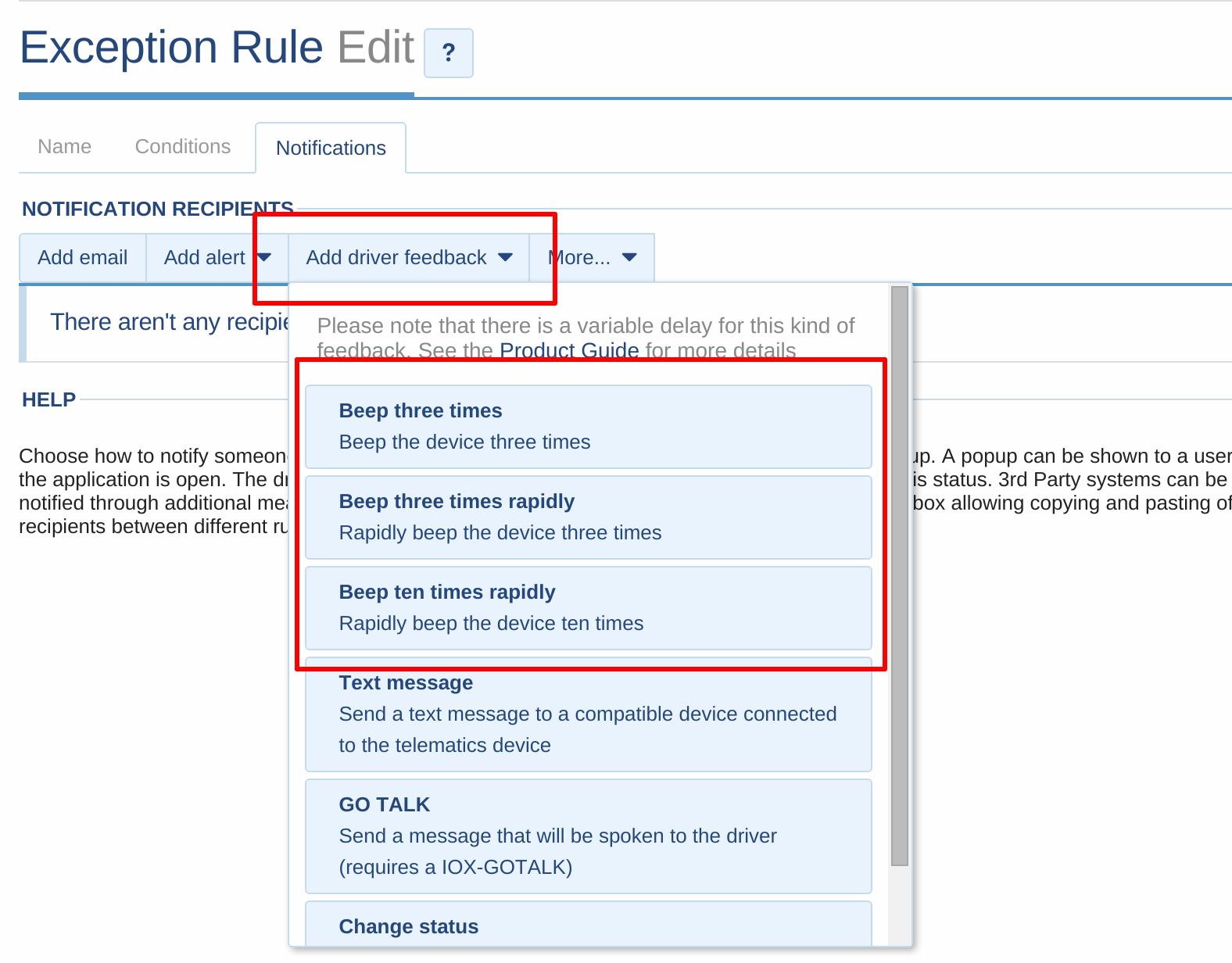 If you do not have GO TALK or a Garmin device, you can select from three notification options: "Beep three times," "Beep three times rapidly," or "Beep ten times rapidly."

When this feature was first released, customers noticed that notifications would come through intermittently and in some cases were significantly delayed. After further testing, Geotab determined that this feature notified the driver correctly in only 40% of cases, which was unacceptable by Geotab's quality standards.

Our ambitious goal with Exception Rule based feedback was to have an in-vehicle experience comparable to the driver feedback provided by the Geotab GO device (such as over-revving or idling). For this reason, beeping more than 60 seconds after the exception happened is currently discarded. Under the Pro plan, this means that beeping would rarely be triggered.

Our testing showed that the Geotab GO device was not sending data often enough to allow the software to determine in real time if an exception was actively being violated. We noticed that the time between logs and the batching of logs together before they were sent to the server was not compatible with the real-time alerts we were attempting to generate.  In order to alleviate this issue, Geotab introduced a new more aggressive GPS logging algorithm which was bundled with a new rate plan called ProPlus, which was introduced in September 2015.

ProPlus and Driver Feedback
The new logging algorithm on ProPlus logs on average 25% more GPS information than the Pro rate plan. We also do not batch logs together to deliver up to the server. These changes have greatly increased the reliability of in-vehicle notifications. By removing the sending of logs in batches and increasing the rate at which we log, there is an increase in data costs associated with these changes. This cost increase is included in the price differences between Pro and ProPlus.

Geotab recommends that if users require timely notification for rules where driver feedback is important that they use ProPlus for in-vehicle notifications. We recognize however, that there are certain cases where a customer would want the driver to receive a notification for an exception event, even if this notification is delayed due to the rate plan of the device, or other environmental issues such as coverage.

To address feedback, Geotab will allow in the software the option to force driver feedback even if there is a delay between when the exception occurs and when it is processed on the server. In many circumstances this will benefit customers who don't mind that the rule is slightly delayed but would prefer the notification to still happen.

---
If you liked this post, let us know!
---
Disclaimer
Geotab's blog posts are intended to provide information and encourage discussion on topics of interest to the telematics community at large. Geotab is not providing technical, professional or legal advice through these blog posts. While every effort has been made to ensure the information in this blog post is timely and accurate, errors and omissions may occur, and the information presented here may become out-of-date with the passage of time.
Subscribe to the Geotab Blog
Sign up for monthly news and tips from our award-winning fleet management blog. You can unsubscribe at any time.
Other posts you might like