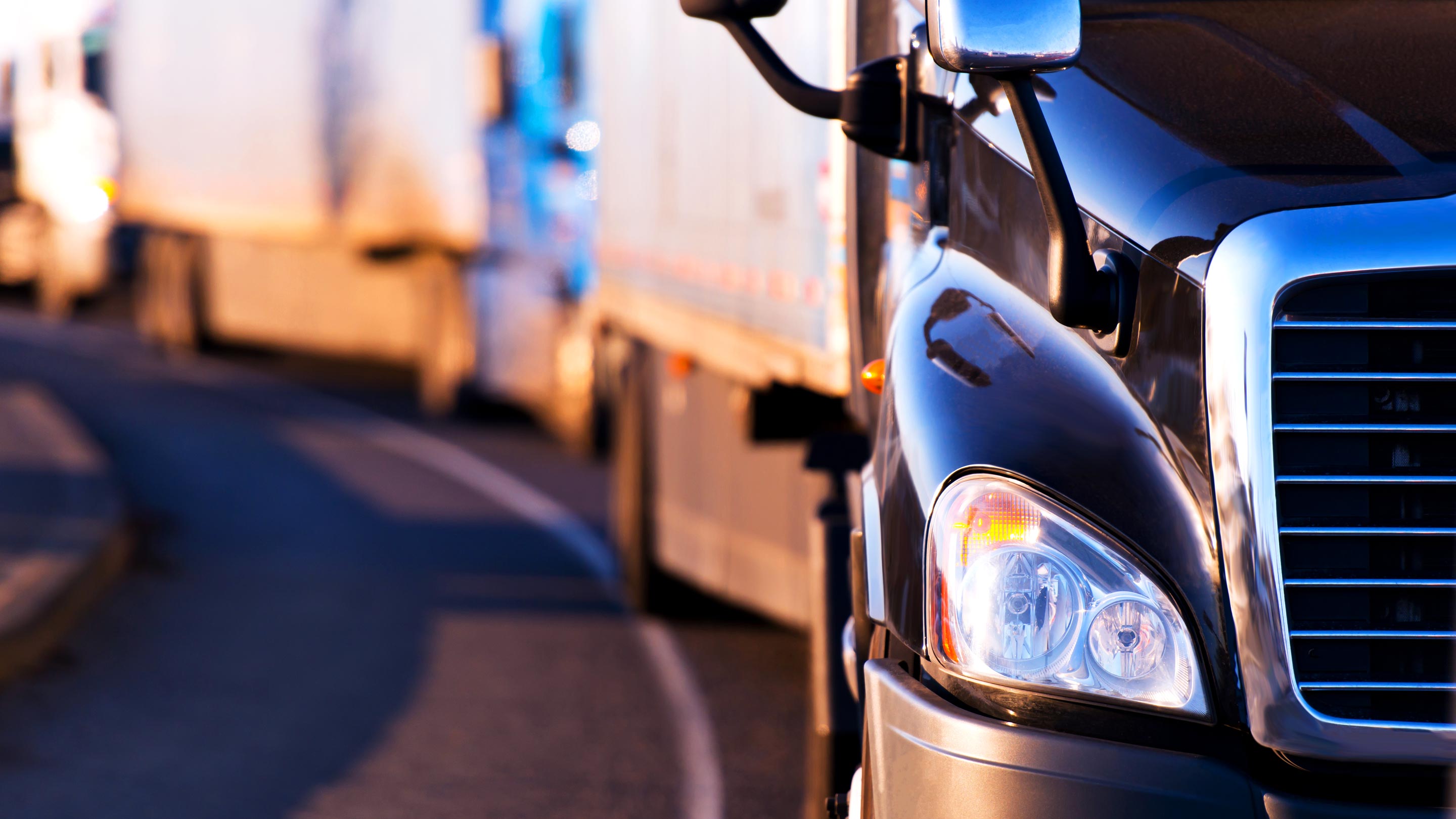 Heavy truck fleet management
Connect to world-leading telematics offering greater flexibility, visibility, safety and more with Geotab's commercial truck fleet solutions.
Open platform solutions that deliver long term mileage
Optimize vehicle uptime and lower operating costs with Geotab's innovative open platform for fleet management. Geotab's suite of products give you the insight and tools you need to make informed decisions and drive positive changes in operations and maintenance for the future.

---
Key benefits
Increase uptime
Avoid costly downtime with live monitoring of vehicle fault codes with information.
Improve safety
Increase safety in the field with audible alerts when user-defined rules, like speeding and harsh braking, are violated.
Strengthen compliance
Manage compliance with the Geotab Drive mobile app for drivers and keep track of Hours of Service (HOS) and vehicle inspections.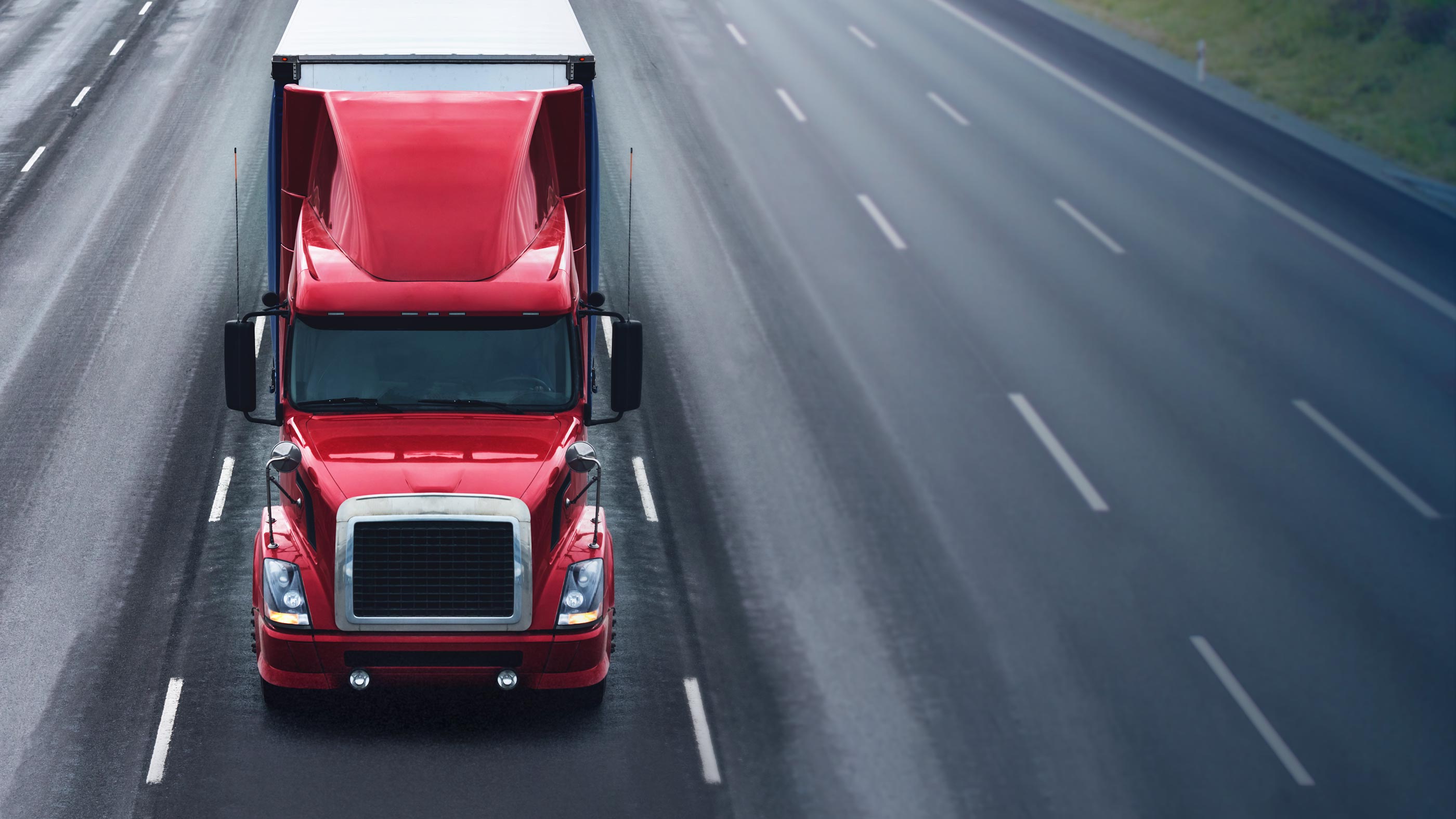 The Geotab advantage
Complete visibility of workforce, assets, and costs
Track fuel usage and idling trends
Simplify compliance and manage DVIR, IFTA and HOS
Monitor engine hours and PTO usage
Driver safety scorecard
Advanced dashboard reports
Open platform for easy data integration
IP68 and IP69K rated GO9 RUGGED telematics device for fleet equipment
See our solutions in action
Heavy Truck Resources
Truck fleets of today are different from those of yesterday, with innovations in heavy truck efficiency, sustainability and safety. Learn how truck tracking systems work and the benefits of truck telematics for commercial vehicle fleets.
---
---
Commonly asked questions
What is truck fleet management?
Truck fleet management enables you to go beyond simple GPS location tracking and gain a deeper understanding of your fleets movements. Use it to monitor vehicle health, driver behaviour patterns, EV battery charge, fuel levels and more.
How does HGV tracking software work?
​​Geotab's technology solutions take rich data from your vehicles and provides useful insights to make important business decisions.

We can help you measure a vast range of fleet metrics, from vehicle location, fuel usage, driver behaviour, routing and much more. With this data, we can help you eliminate inefficiencies and build strategies to become a safer, more productive fleet.
What are the rules about HGV driving hours?
Driving time regulations are in place to minimise and prevent danger to public traffic by protecting truck drivers from working excessive hours.
The main EU rules on driving hours are that drivers of vehicles requiring tachographs must not drive more than:
• 9 hours in a day - this can be extended to 10 hours twice a week • 56 hours in a week
• 90 hours in any 2 consecutive weeks
Drivers must also take a rest break of at least 45 minutes after every four and a half hours of driving.
Drivers must take a daily rest period of at least 11 hours. A reduced daily rest period of nine hours is allowable up to a maximum of three times a week.
For more information on these rules and regulations, read our white paper:
Flexible and cost competitive strategies for European heavy goods fleets
.
What are the advantages of Geotab's HGV fleet management software?
You can't manage what you don't measure. With full visibility over metrics such as truck speed, fuel usage, location and more, you can target areas for improvement and eliminate inefficiencies.

Using MyGeotab, you can also benchmark your organisation's performance against truck fleets of a similar size, makeup or geographical area. For example, you could see how driver behaviour is impacted by weather or road congestion.
What fleet management solutions do Geotab offer?
On the
Geotab Marketplace
, there are over 200 solutions for truck fleet management available from Geotab and our trusted partners. Solutions are divided into categories including:
• Asset & Trailer Tracking
• Maintenance and Diagnostics
• Cameras & ADAs
• Vehicle Checks & Digital Tachograph
• Routing & Dispatch
• Mobile Forms
To see the full list of categories, explore the
Geotab Marketplace
today.
Heavy Goods Vehicle (HGV) data analytics enables full visibility of fleet operations, helps identify bottlenecks and provides the ability to plan ahead of time. These valuable insights allow fleets to make informed decisions for the benefit of day-to-day operations.
---
Ready to optimize your fleet?
Let us show you how simple it is to use our web-based software and fleet tracking devices to manage your heavy truck fleet.