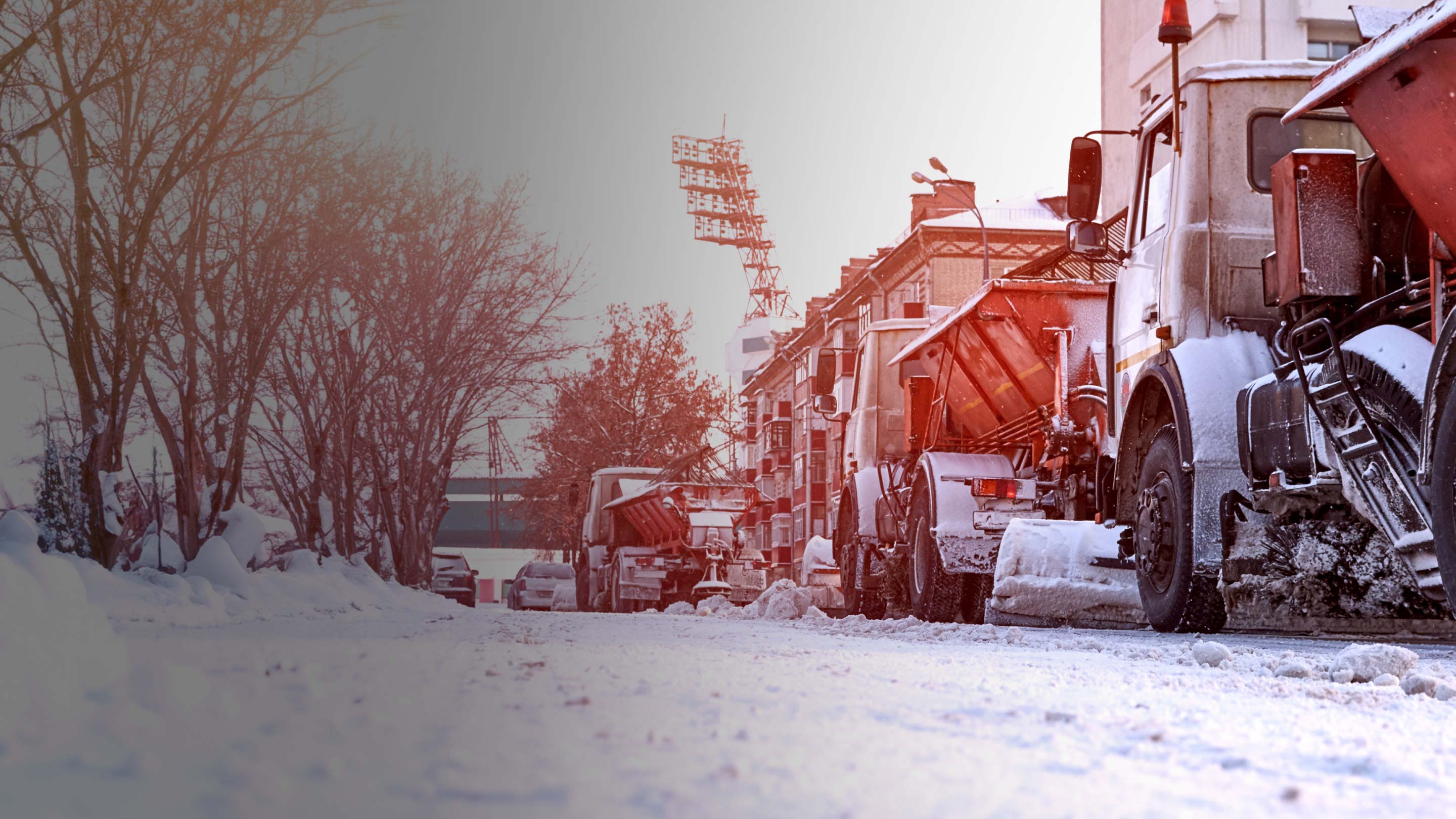 Prep your winter vehicle lineup
Maximize efficiency with a 5-point guide to optimize winter vehicle performance
Download the guide
Discover the secret to peak winter vehicle performance — a comprehensive checklist for smoother operations
Here's a 5-point winter fleet maintenance checklist to keep your equipment in tip-top shape for more accurate reporting
✓ Check the state of plow sensor mounting brackets
Make sure the bracket is in good condition and not bent or otherwise positioned incorrectly. Look out for any rust that might indicate a bracket needs to be rewelded.
✓ Check the controller
Make sure it is set up to log Automatic Vehicle Location (AVL) data.
✓ Review Geographic Information System (GIS) route data
Check the accuracy in your software platform of route completion reports and route material management reports.
✓ Check the plow sensor
You'll want to check if the sensors are connected in the correct location and that the sensors are uniform throughout the fleet. If not the same across all equipment, standardize the installation to increase the accuracy of logged data. There are three different types of sensors: proximity, hydraulic and mechanical. You'll want to test the sensor functionality and make sure they are calibrated to plow positions. Double-check those positions are confirmed on the map.
✓ Calibrate the equipment
Validate the calibration of the plow, wing and spreader with a few test runs.
eBook
A how-to guide for mastering winter operations planning
In this guide, you'll discover how to prepare for your winter operations using proven, data-powered approaches to maximize performance and minimize risk.
Inside you'll find:
Tips for effectively managing your materials budget
Success stories from other public works agencies on how to reduce salt usage
A vehicle systems and sensors winter maintenance checklist
New ways to increase operational transparency and accountability
Jump-start your winter operations planning today