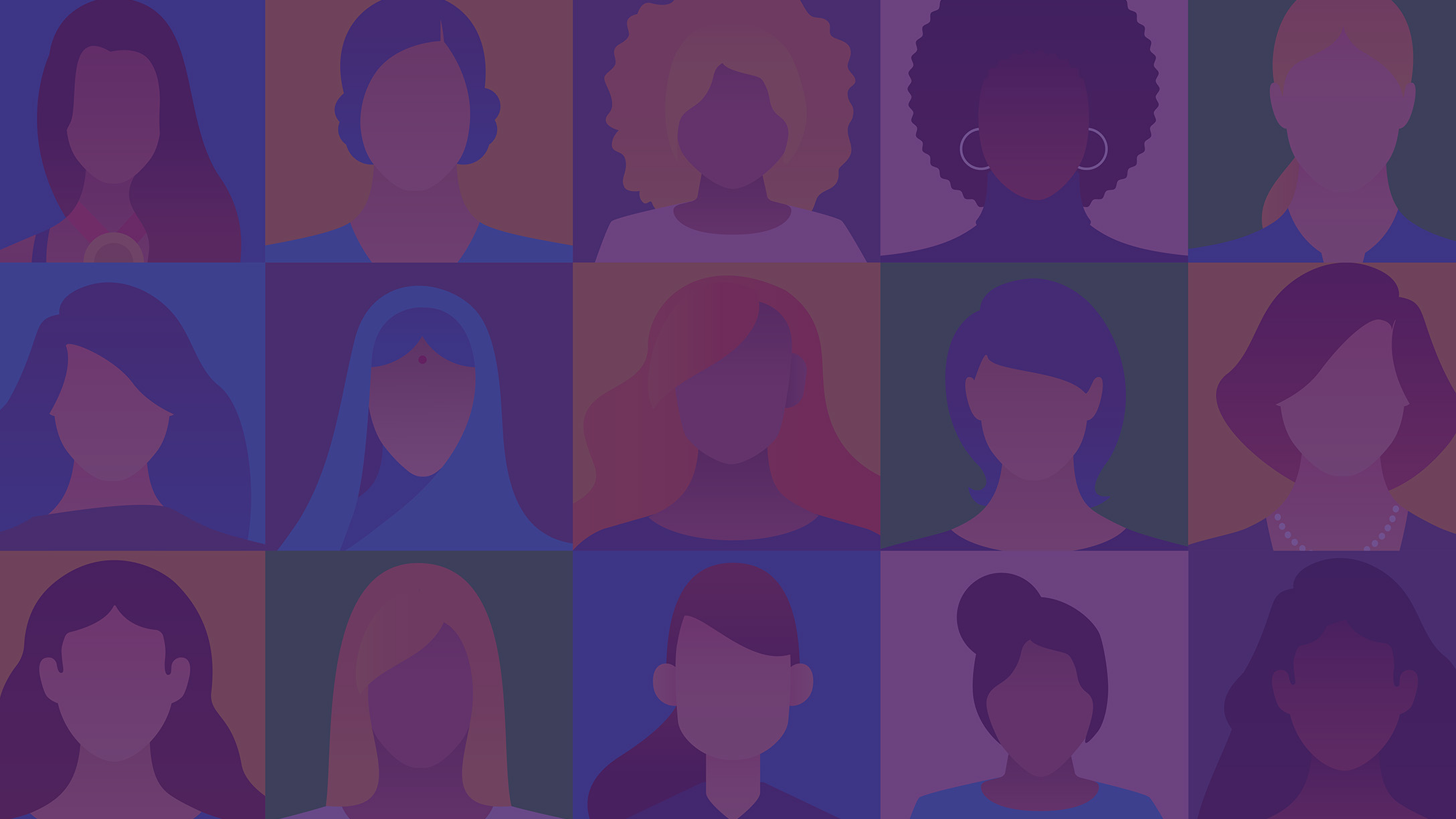 Lead with empathy and fearlessness: Interview with Rebecca Wellum
Published on January 21, 2022 in Working at Geotab by Women@Geotab ERG Group |  4 minute read
---
Geotab's VP of Compliance offers inspiring insights about being a woman in STEM while balancing motherhood with being a strong leader.
Women@Geotab
We are privileged to employ a community of empowered women who bring unique lived experiences, expertise, ideas and perspectives to their work at Geotab. The Women@Geotab blog posts are written to introduce you to these amazing women in STEM, deepen connections inside and outside the organization, and encourage more women to shape the future of telematics by joining the Geotab team. In each post, you'll learn more about leaders — formal and informal, critical thinkers, collaborators, game changers and innovators who choose to work at Geotab because they want to help us make the world a better place than we found it.
First up in the Series is Rebecca Wellum! Rebecca joined Geotab as Vice President, Compliance in 2019 after overseeing compliance in large technology and software organizations, including Dell and ADP.
She saw the potential for Geotab to leverage compliance in a rapidly growing and changing industry. Since joining our organization, she's built a team of experts who are showing how compliance can drive change and innovation.
Rebecca is a champion of change in her work and through her involvement in Geotab's Diversity and Inclusion Committee.
In this Q&A she talks openly about her career and offers honest, thoughtful and inspiring insights about being a woman in STEM and balancing motherhood with being an empathetic and fearless leader.
What do you admire most about the community of women you've joined at Geotab?
I believe that women will one day be in charge of governments, and when it happens, the world will feel a calm it has never understood before. It's still such a long way off, but the women leaders I've met and become colleagues with at Geotab are some of the most capable women I have ever had the pleasure of working with. They are strong, intelligent and compassionate — what we want in leaders. These women will deliver scalable, sustainable and reliable business at Geotab for the long haul and they are all capable of running countries one day.
What makes a"great leader" and what are some traits they must possess?
Great leaders are empathetic and adaptable. They empower and enable their staff to grow. They trust team members to make decisions and raise issues, when necessary, to get the job done. A strong leader brings calm in a crisis.
What is one important leadership lesson you have learned in your career?
In a leadership scenario, you have to be the coach. You can't fight your people for the ball. You define the plays and remove the barriers, and then you must let your people quarterback the game. When you fight them for the ball, they feel micromanaged, untrusted and unmotivated to succeed.
What advice would you give to women seeking leadership positions?
Always monitor job postings, set up your alerts and apply for roles you think might bring you joy. Be fearless in pursuing them. Remember that if men apply for jobs with only 70% of the qualifications, then so should you. Never underestimate your transferable skills.
Build out your LinkedIn profile, and then network, network, network. Keep an eye out for opportunities you want to pursue. Be relentless and remember that perseverance is key.
How have you balanced being a mother and a professional?
Working remotely and flex scheduling is the key to managing a parental and professional life for me. I see it more as integration than a balancing act. My child has been my highest priority since she was born, and that is non-negotiable.
There are definitely times when there are important meetings I need to be face-to-face for, or there's some other reason that I have to "not be at home doing the mom thing." That's where Dad comes in and executes his own parental responsibilities. My husband has taken on things like sick days or doctor's appointments when needed. It's never easy as a mom to relinquish that control, but it's important to remember that Dad is an equal partner in parenting. This allows me to keep both priorities in better balance.
Do you find raising a child, specifically a daughter, can teach you skills that you can use in the workplace?
Without a doubt. There are two specific skills I would call out.
The first is patience. Oh my goodness, patience. Raising a daughter (or really any child) requires patience you would never have to learn otherwise. When your babies are small you learn the phrase "in their time, not yours." All the parenting books use this phrase when referring to developmental milestones. You learn that you can't rush things or turn your children into the baby geniuses we all hope to have. Similarly, you can't force someone on your team to just get on the same page as you. As a leader, you quickly find out that the people on your teamwork in different ways and at different paces. It takes effort and patience to bring them along the way they uniquely require.
The second skill is sacrifice. For anyone in a leadership role, you're going to have to sacrifice something to do the work that's required. That means you're not going to be at every doctor's appointment or school play. It means that you're not always going to be able to attend that face-to-face meeting and that you may have to shift schedules and risk that others will perceive you as having conflicted priorities.
You sacrifice all of yourself to the role of parent. Your identity changes. Your schedule is no longer your own. Your life is 100% devoted to ensuring that another human being learns how to live, breathe, be independent, dependable, kind to others, smart, and resilient. That's a lot of stuff that you have to sacrifice to give to another human being. Business asks leaders to make similar sacrifices.
In the end, it's about knowing which priority is the most important at any given moment. It's also about remembering that the work is there not just to satisfy your individual need for success and personal growth, but first and foremost, it enables you to feed, house, and clothe your family.
What are your favorite things about being a working mother?
My favorite part of working is that I am able to make something, somewhere in the world, better for someone.
I like demonstrating that you can be a strong, independent woman, who works hard and succeeds 100% on her own steam. I hope that my daughter learns that "having it all" is possible, but that we alone define what "all" is, and we alone are responsible for earning it.
Learn. Grow. Lead @ Geotab
Our Women@Geotab Employee Resource Group (ERG), launched in 2021, ensures that Geotab remains a diverse and inclusive workplace that attracts and retains exceptional women who want to grow their careers in STEM and thrive in a leading global organization.
Women@Geotab follow their passion. We think differently and we make an impact! We are winning awards, changing the game and having a blast while we're at it. Check out our open positions on our Careers site.
Stay connected
For the latest Geotab news, photos and career updates, follow @InsideGeotab on Twitter, Facebook and Instagram today!
---
If you liked this post, let us know!
Women@Geotab ERG Group
Women@Geotab ERG Group writes about women leaders at Geotab.
---
Disclaimer
Geotab's blog posts are intended to provide information and encourage discussion on topics of interest to the telematics community at large. Geotab is not providing technical, professional or legal advice through these blog posts. While every effort has been made to ensure the information in this blog post is timely and accurate, errors and omissions may occur, and the information presented here may become out-of-date with the passage of time.
Get industry tips and insights
Sign up for monthly news and tips from our award-winning fleet management blog. You can unsubscribe at any time.
Republish this article for free
Other posts you might like