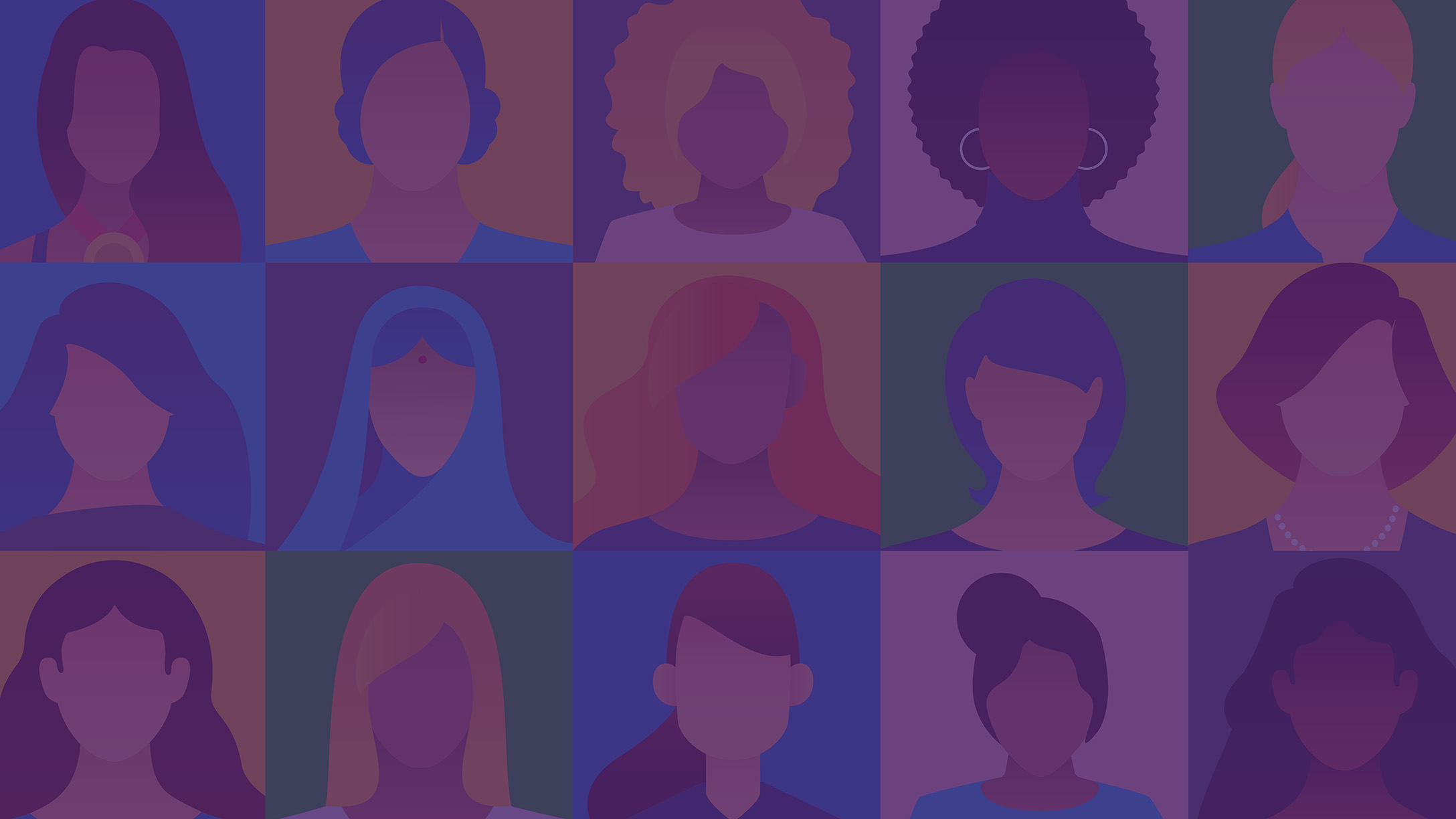 Believe in your perspective: Interview with Lindy Theron
Published on March 9, 2022 in Working at Geotab by Women@Geotab ERG Group |  3 minute read
---
Lindy Theron shares how to remain true to who you are if you want to lead a team and company while raising children.
Lindy Theron, Vice President of Human Resources at Geotab, has played an integral role in the establishment of corporate success worldwide throughout her career. At Geotab, she is a strategic partner to all business departments. She has worked to support global growth through leadership, recruitment and development of top industry talent for more than 15 years. Lindy and the human resources team continue to assist in delivering end-to-end solutions in skill-building, careers planning and overall employee success. To learn more about Lindy, follow her career on LinkedIn.
To help celebrate Women's History Month, we sat down with Lindy Theron to discuss her role as a Geotab leader, how she balances work and home life and to hear her advice for future leaders.
What are some traits you think a great leader should possess?
A great leader is someone who cares for the people they manage — both professionally and personally. When you care about someone, you want them to reach their full potential. I work to put myself in others' shoes constantly to assess the situation and give feedback from a different perspective. A great leader is able to clearly communicate with individuals by taking time to hear what others are saying and following up if you don't understand. My motto is to lead by example — I can't expect my team to demonstrate the attributes that I don't possess.
What are some strategies that can help women reach leadership roles in their organization?
Confidence is important for women to achieve a prominent role in any organization. It may never feel like the right time to share an idea or thought. Stand up for yourself and continue to trust your intuition. When you believe in your own perspective, you will find success. Make learning a life-long journey by asking and being open to feedback. Do something with that feedback; there is room for improvement in all of us. Surround yourself with strong women who challenge you, think differently, lift you up and encourage you to try new things.
How have you balanced being a working parent and a professional?
It has been difficult with three kids, all different ages, with different needs. I stay organized and set priorities to minimize chaos at home. Being transparent, I also rely on help from the kids to handle household tasks. I make balance a priority by allocating vacation days to spend quality time with the family. Lastly, I devote time to exercise, rejuvenating and relieving stress. It's not easy managing commitments, but it's important to be there for the moments. Whether it's a ballet recital, hockey game, or concert — have a plan in advance.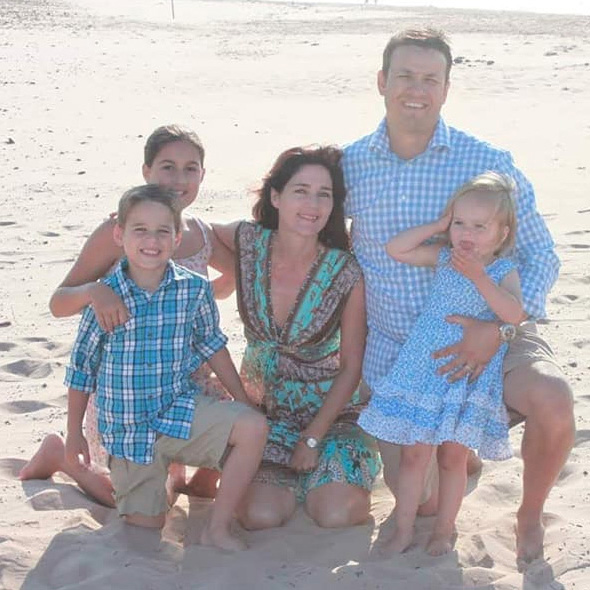 Does raising children teach you any skills that you can use in the workplace?
Yes, it does. From my personal experience, raising children has made me more resilient. As a parent, I know there are some situations that I simply have no control over. That said, I work to manage and handle difficult situations for my family and keep calm regardless of the situation. Giving up is not an option! My children have also taught me patience, kindness and selflessness. The ability to take a step back and see how something is impacting other people allows me to better gauge how to move forward. All these skills have helped me adapt to different situations in the workplace.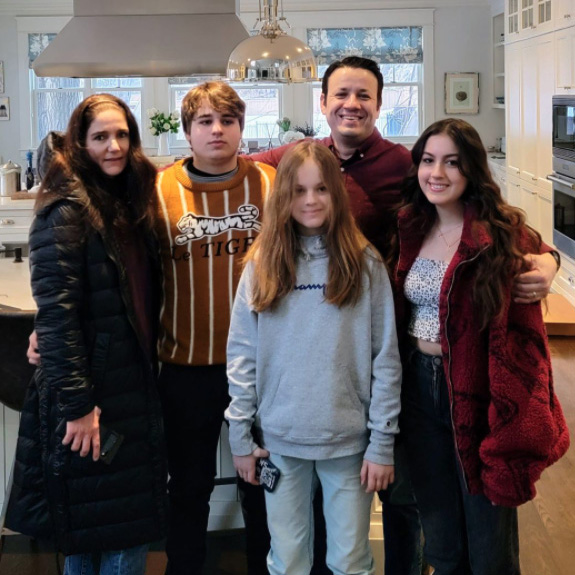 Many professional mothers experience guilt when making sacrifices. If you relate, how do you manage this feeling of guilt?
Working mom guilt is a real thing. I used to be worried that I wasn't good enough at raising my kids or my work, but I have learned to overcome the guilt. I started by accepting that I'm not perfect in so many ways, but I will continue to try my best. You must be willing to make compromises and sacrifices. It's my job to set my own expectations based on my circumstances, children's needs and career goals. If I have a bad day, I refrain from negative talk and give myself time to breathe. I take it day by day and focus on the bigger picture.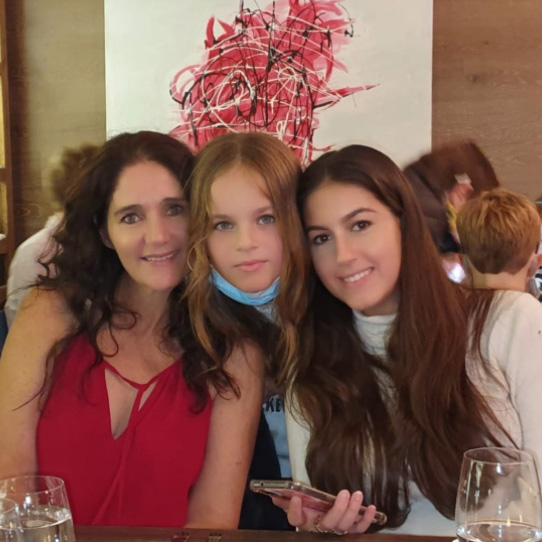 What is the best advice you have received that has helped you become a better leader?
The best advice I have received is to tackle difficult situations head-on, respectfully, with honesty and integrity. Being in a position of leadership, you must be comfortable with having difficult conversations. Ignoring a problem can be troublesome for the individual and the entire company. Listen with empathy and be prepared to explore all the different perspectives. Ask follow-up questions as needed and work towards a solution together. This process should be the same for every employee. Remaining transparent and direct is the best advice I have received in my career.
Did you know that Geotab is hiring? Check out our open positions on our Careers site.
For the latest Geotab news, photos and career updates, follow @InsideGeotab on Twitter, Facebook and Instagram.
---
If you liked this post, let us know!
Women@Geotab ERG Group
Women@Geotab ERG Group writes about women leaders at Geotab.
---
Disclaimer
Geotab's blog posts are intended to provide information and encourage discussion on topics of interest to the telematics community at large. Geotab is not providing technical, professional or legal advice through these blog posts. While every effort has been made to ensure the information in this blog post is timely and accurate, errors and omissions may occur, and the information presented here may become out-of-date with the passage of time.
Get industry tips and insights
Sign up for monthly news and tips from our award-winning fleet management blog. You can unsubscribe at any time.
Republish this article for free
Other posts you might like