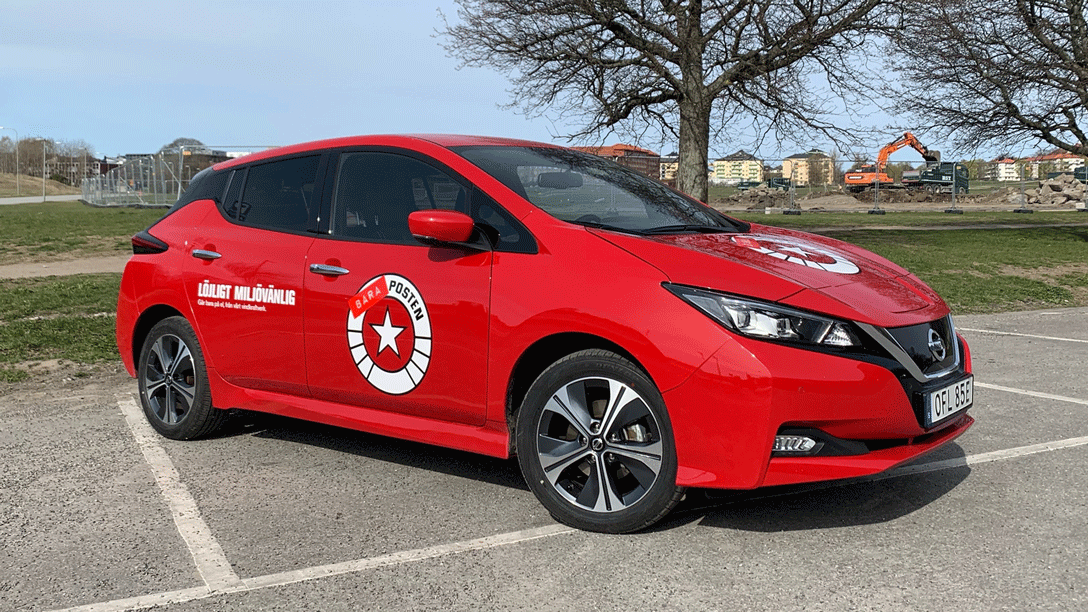 Bara Posten AB finds that vehicle data is the key to fleet electrification
Published on October 20, 2022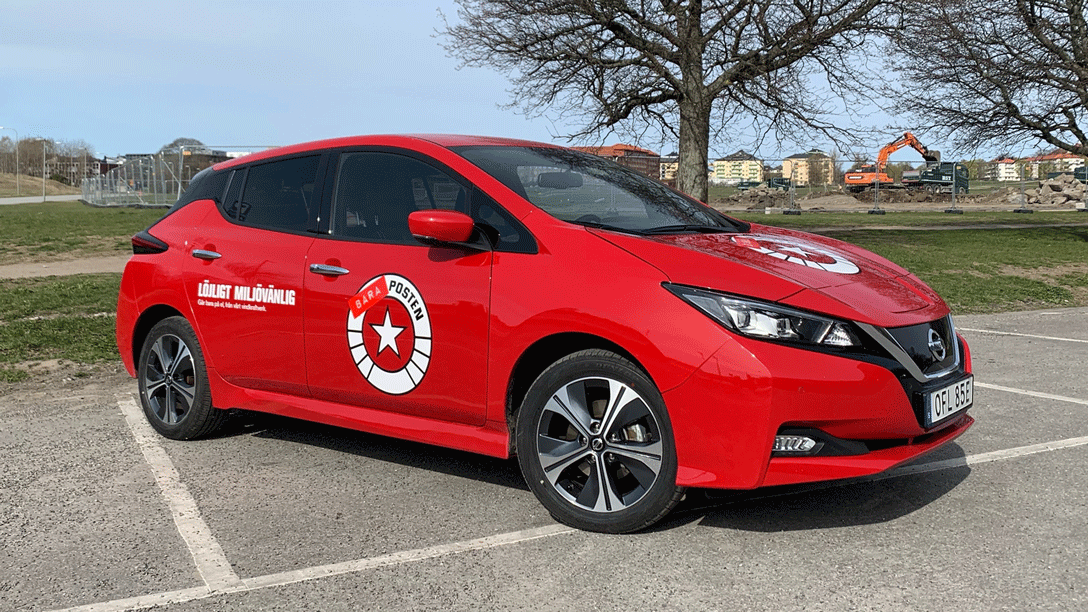 Intro
Bara Posten's ambition is to deliver the most sustainable service in the best possible way. Helping them to achieve this goal, Geotab's fleet telematics platform gives complete oversight of their electric vehicle (EV) operations, while allowing direct 'fuel' efficiency comparisons with their legacy conventional vehicles.
The challenge: Lack of oversight of EV operations
While they complete their transition to operating a 100% electric fleet, Bara Posten are currently running a mixture of internal combustion engine (ICE) vehicles and EVs. For years, this has presented a great challenge for the operations team, as most fleet telematics providers do not offer full data support for both EVs and ICE vehicles. The team was unable to accurately compare driver performance between the vehicle types, making it hard to establish a unified standard and set expectations in order to work toward their sustainability goals.
The driver behavior statistics that were integral to their sustainability initiatives were only partly automated. This cost the company in administration time while also increasing the risk of human error and input delays.
As the EVs in the fleet were not monitored for current state-of-charge (SOC), it was challenging for dispatchers to confidently allocate jobs to these vehicles, while also maximizing productivity without risking exceeding the available battery range.
The solution: One simple interface for total fleet control
All of the vehicles in the fleet, from battery electric vehicles (BEVs) to plug-in hybrid electric vehicles (PHEVs) and ICE vehicles, were fitted with the Geotab GO9 tracking device. Data is sent from these units to Geotab's fleet management platform MyGeotab, which enables Bara Posten to manage all of their vehicles on one easy-to-use interface.
The dispatch team uses MyGeotab's live map functionality with real-time data on battery charge percentage to provide proactive support to their EV drivers and to optimize productivity. The operations team now has access to kWh/100km efficiency data for their EVs to compare driver performance against the L/100km fuel efficiency data of their ICE vehicles.
The team uses Geotab's EV Charge Assurance dashboard to gain a comprehensive view of the charging status of their electric vehicles, ensuring they are all ready to go at the start of each shift and can complete the day's workload.
The results: Data to drive the transition to fully electric operations
Geotab's fleet management solution has provided Bara Posten with a number of key benefits to help them on their journey to becoming a greener and safer fleet:
Ability to fulfill their sustainability program. Geotab's data has enabled Bara Posten to manage driver behavior across their entire fleet, monitoring the KPIs that are integral to eco-driver performance for both their EVs and ICE vehicles.
Improved driver safety. Geotab's Driver Safety Scorecard has helped Bara Posten to build better, more relevant safety KPIs for their drivers, in order to actively improve driver behavior. A better overview of individual driver behaviors, alongside general fleet safety trends has helped them to improve road safety across the fleet. Critical driver safety metrics, including constant speeding and harsh braking, can now be monitored, so that managers can provide tailored safety training based on individual infractions and behaviors.

Greater control of charging. Geotab's EV Charge Assurance dashboard provides insight from the EVs and their chargers to allow Bara Posten to stay in better control of their charging patterns, and ultimately to save money in the long term by charging the fleet's EVs more efficiently.

Reduced administration costs. The collection of driver performance statistics is now fully automated through MyGeotab. This process had previously been time consuming for administrators, requiring them to manually input odometer and kWh consumption readings in order to calculate energy efficiency for the fleet's EVs.

Improved service delivery and productivity. MyGeotab's real-time map functionality provides dispatchers with complete oversight of the locations of all of their fleet vehicles. This enables them to assist drivers in a more comprehensive, proactive manner in order to ensure service excellence and maximize vehicle utilization. EVs are displayed on the map with their real-time SOC, enabling dispatchers to plan the routing of their EVs more efficiently, while ensuring they never surpass their available range.
Next steps
In the near future, Bara Posten plans to utilize Geotab's open API to import driver behavior data directly into their finance system, in order to fully automate the environmental bonus process and reward drivers for the work they do to reduce the environmental impact of the company.
They have also identified an opportunity to further streamline routing by integrating each EV's state-of-charge information, together with Driver ID, into their internal route planning system.
From the fleet manager
"We have been lacking the right tools to follow up on our carbon footprint and driver behavior program. With Geotab we now finally have all the data points we need to fulfill our sustainability program related to driver behavior but also to make sure that our drivers are safe on the roads."
"In our initial contact with Geotab, we were told that they could provide SOC (state-of-charge) in real time. We thought this was too good to be true! Real-time SOC is a really great feature for an EV fleet and makes life so much easier for the dispatchers and drivers!"
– Frank Holfve, Bara Posten Fleet Manager
In a nutshell:
Goals and challenges:
The lack of insight of SOC for dispatchers to plan the efficient routing of EVs
The inability to directly compare the performance of ICE vehicles and EVs
The manual collection of the data points required for driver behavior program
Solution:
Fit Geotab GO9 devices in all fleet vehicles, including BEVs, PHEVs and ICE vehicles
Utilize custom reports and real-time notifications for Operations and Dispatch teams in the MyGeotab fleet management platform
Results:
The ability to fulfill their sustainability program with an eco-driver performance program
Improved driver safety by monitoring safety metrics and trends
Greater control of charging operations for charge assurance and reduced costs
Reduced administration costs with full automation of the collection of driver data
Improved service delivery and productivity with real-time maps and SOC information
Geotab products / features:
Geotab GO9 device
MyGeotab fleet management platform
Additional Marketplace features:
Driver Safety Scorecard
EV Charge Assurance dashboard
Client profile
Client name:
Bara Posten AB
Industry:
Express Courier Service
Types of vehicles:
Majority EV: 41 BEV, 6 PHEV, and 13 ICE
Ready to optimize your fleet?
Let us show you how simple it is to use our web-based software and fleet tracking devices to manage your fleet.