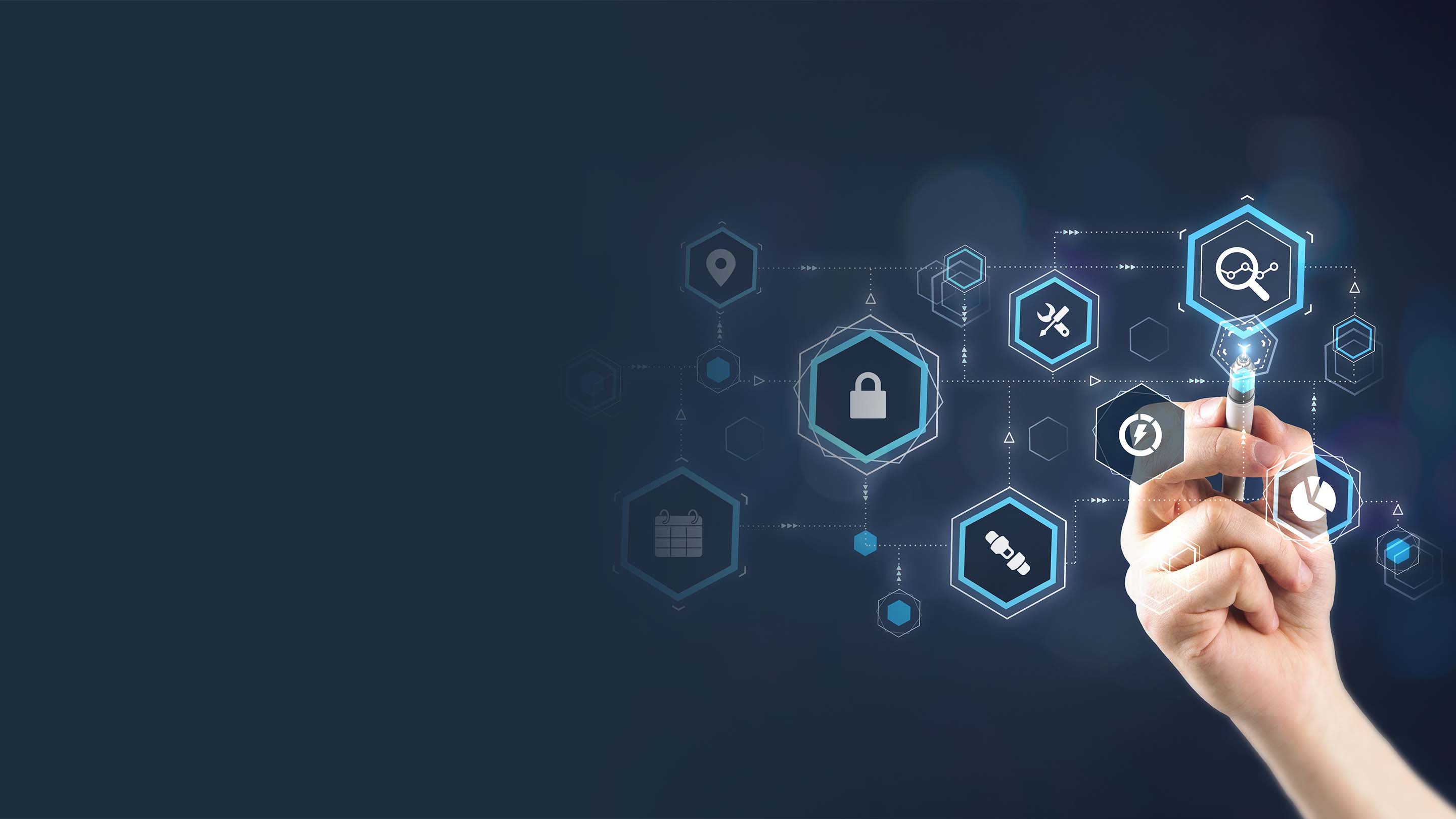 Geotab Data Bootcamp Online
Join us for a virtual three-day learning session for professionals. Learn about managing and delivering solutions using big data.

April 13-15, 2021 | Online
Register for Data Bootcamp
Ready to learn more about Geotab Data Bootcamp?
Register now
---
About Geotab Data Bootcamp
The digital transformation has arrived. Are you making the most of your data? Our focused sessions will emphasize the importance of big data. Learn how Geotab leverages big data to drive growth and innovation through hands-on training in AI, data engineering and visualization, with an emphasis on telematics.

If you work with fleet and connected vehicle data, sign up for this special multi-day training event, including instructor-led and hands-on workshops.

Build the knowledge and skills of your team with training from the experts.
See schedule
---
Choose one of the following training streams
Management Track (April 13, 2021)
During the management stream, you will learn core concepts in AI and Machine Learning for business. Listen to presentations from Geotab Leadership as well as a keynote presentation from an industry leader.

Who should attend: Business Development, Sales, Account Managers, President, Owner, VP, CIO, CTO CEO

*A Management Steam attendee can still be eligible for the Technical Stream if their job focus is in Engineering, Developing or Data Science or if they have some technical experience in Python and SQL
Technical Track (April 13-15, 2021)
The Technical Stream will join the Management Stream for day Day 1 of the event. Day 2 and 3 of the technical stream will focus on instructor-led and hands-on training in AI, Data Engineering, and Visualization.

Who should attend: Engineers, Data Scientists, Developers - technical positions with experience in Python and SQL.

*The Technical Stream requires a technical background to attend. Attendees will be screened prior to being accepted into the Technical Stream.
---
Accelerate your knowledge and proficiency in data
The Geotab Data Bootcamp is a comprehensive training course designed by Geotab's Data and Analytics team. This Bootcamp will accelerate your knowledge and proficiency in working with massive volumes of telematics data and delivering solutions (AI or otherwise) to your customers.
Are you making the most of your data?
Telematics data is more than just dots on a map, it is the movement and flow of an entire organization and should be leveraged to make critical decisions. Learn how to combine telematics data with data from other line-of-business systems to make sure these critical decisions are data-driven.
Learn how to derive insights from vehicle intelligence
Do you know how to predict battery failure? Do you know how to predict traffic patterns? Can you predict driving behavior? You will be able to answer these questions and more after completing our course! Geotab processes over 50 billion data points per day from over two million connected vehicles and offers multiple datasets to empower your organization.
---
Benefits of attending
Network with Geotab data scientists
Live Q&A and one-on-one conversations.
Hands-on experience using labs and live presentations
Real-time feedback.
Instructor-led training
Lead by the Geotab data and analytics team.

A chance to play with real data
Prepare, visualize and analyze real data!
---
What you'll learn
Geotab data scientists will give in-depth presentations on the following topics:

Geotab Data Ecosystem, Driving Value with AI, Geotab API add-in, DSP, Advanced Analytics using SQL, Data Pipeline for Predictive Maintenance, Machine Learning, Data Exploration, Visualization, Geospatial, PoS, Zoning and Behavior.

Get ready to bridge the gap between data science and real-world insights with a focus on fleet!

Making sense of your data
How do you weed through the noise in data to make sense of it? We will walk through techniques using examples to uncover outliers in your fleet ranging from fuel economy to safety analyses. Finding the outliers will provide a more clear path to intervention and optimizing your fleet.

Technologies used in the Geotab Data Bootcamp Include:

• BigQuery
• BQML
• Python (Scikit Learn, Tensorflow, etc)
---
My experience at the Geotab Data Bootcamp was nothing short of fantastic. The data scientists were extremely knowledgeable, professional, insightful, and attentive. I would definitely consider attending additional Geotab Data Bootcamps in the future!
Ivan R.
The best part of my experience with Geotab Data Bootcamp was the great Instructors and the well-organized course materials. I was very impressed with what we did in the class, which was heavily focused on hands-on projects.
Jennifer T.
---
Who should attend Geotab Data Bootcamp?
All end-users interested in developing personalized solutions and understanding the power of the data made available by Geotab are welcome to attend, including:
Geotab customers
Geotab Resellers
Business fleets
Government fleets
Register now
See schedule
---
Meet some of your instructors
The Data and Analytics Team at Geotab is focused on developing solutions that enable our Customers, Partners and internal stakeholders to better leverage data from our big data environment. We are responsible for ensuring that the necessary infrastructure is set up and maintained to enable insights from connected vehicle data.
Frequently asked questions
---
What are the prerequisites to attend Data Bootcamp?
Attendees should have: • Some experience in SQL and Python • Some understanding of data science • Ability to pick up programming skills easily
How much does it cost to register for the Online Data Bootcamp?
The cost for the Management Stream will cost $79 USD (April 13th). The cost for the Technical Stream will be $199 USD (April 13-15). These fees will cover cost for the operating system, as well as some additional fees that are needed from the online registration system.
What tools and resources do I need to participate in the Bootcamp?
A computer, high-speed internet connection, and a quiet space to listen and learn. Your camera must be on during the live presentations.
What is the goal of the bootcamp / what can I expect to get out of the bootcamp?
To introduce data analytics and machine learning to attendees in the context of telematics and Geotab's approach to deriving insights from big data. Hopefully you can take these learnings and apply them to your own business problems and those of your customers to add value.
What will I receive upon completing the Online Data Bootcamp?
You will receive a Geotab Data Bootcamp Certificate.
I have a specific customer or company data inquiry, is this the right place to ask that question?
We will be providing you with sample data to work on throughout the bootcamp. You're welcome to ask about your specific problems to our speakers during breaks and lunches but the core work will be done on the provided data.
Will we be using our own data in the bootcamp?
We will be providing you with sample data to work on throughout the bootcamp.
I have no machine learning background, can I attend?
Yes! A machine learning background is not a prerequisite and we will provide you with the code and background information needed throughout the sessions.