One integrated solution for all GM vehicles, for both EVs and ICE vehicles with OnStar embedded hardware
Geotab, in collaboration with General Motors, offers one integrated platform for managing GM fleets and assets*. This is an expandable platform that combines GM vehicle data from vehicles (most 2015 and newer models) with OnStar® embedded hardware onto Geotab's fleet management software, MyGeotab. Fleets with GM vehicles can now manage both EVs and ICE vehicles on the same MyGeotab platform. Optimize fleets, track fuel consumption, enhance safety, enhance productivity and much more, to make quicker and better-informed decisions.
*Available in Canada and the USA.
---
Factory-installed telematics hardware
The OnStar embedded hardware on select GM models means there is no installation required and no additional hardware to maintain, saving you time and money. It's an easy and quick contactless activation of the onboard telematics hardware. To confirm whether your vehicle is equipped with OnStar embedded hardware and is compatible, submit the VIN Check request form for 1500 VINs or less. Customers with more than 1,500 VINs can email a spreadsheet of the client vehicle VIN list to OEMLD@geotab.com
---
Driver Feedback for improved driver safety
Driver Feedback* allows you to remind your drivers of the things that matter most. This feature delivers real-time spoken reminders to help your drivers stay safe and improve driver safety and driving behavior.
Seat belt alert
'Driver seat belt unbuckled' audio alert to remind occupants of any unbuckled seat belt and a 15 seconds reminder until the seatbelt is latched.
Acceleration alert
'Hard Acceleration detected' audio alert within 5 seconds of such a stored event.
Braking alert
'Hard braking detected' audio alert for hard excessive braking thereby, improving brake life.
Speeding alert above posted speed
'Speeding detected' audio alert to keep the driver within the posted speed limits and coordinated with the vehicle's position.
Speeding alert above maximum threshold
'Speeding detected' audio alert if the vehicle exceeds the preset speed threshold.
*Available on GM Premium + DriverFeedback plan. Currently available in the US Only. Availability varies based on vehicle model and model year. Not all vehicles support this feature.
---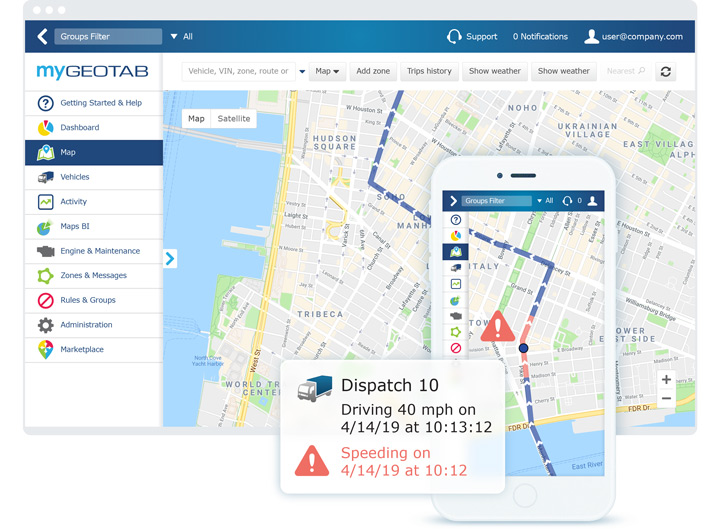 Manage your fleet with EVs and ICE vehicles on one consolidated platform
Vehicle data and driver information is securely transferred to Geotab's web-based fleet management software, MyGeotab. You can view both EV and ICE vehicle data as well as driver behavior information, on one integrated platform. Use this information from one consolidated platform, MyGeotab, to improve productivity, efficiency, safety and more, and make better-informed decisions.
Powerful fleet management tools
Activity reports, collision notifications, driver behavior monitoring, fuel consumption reports, EV battery charge remaining, EV state of charge, in-vehicle coaching, risk and safety reports, and other fleet metrics help you measure performance in six core areas: productivity, safety, fleet optimization, compliance, sustainability and expandability.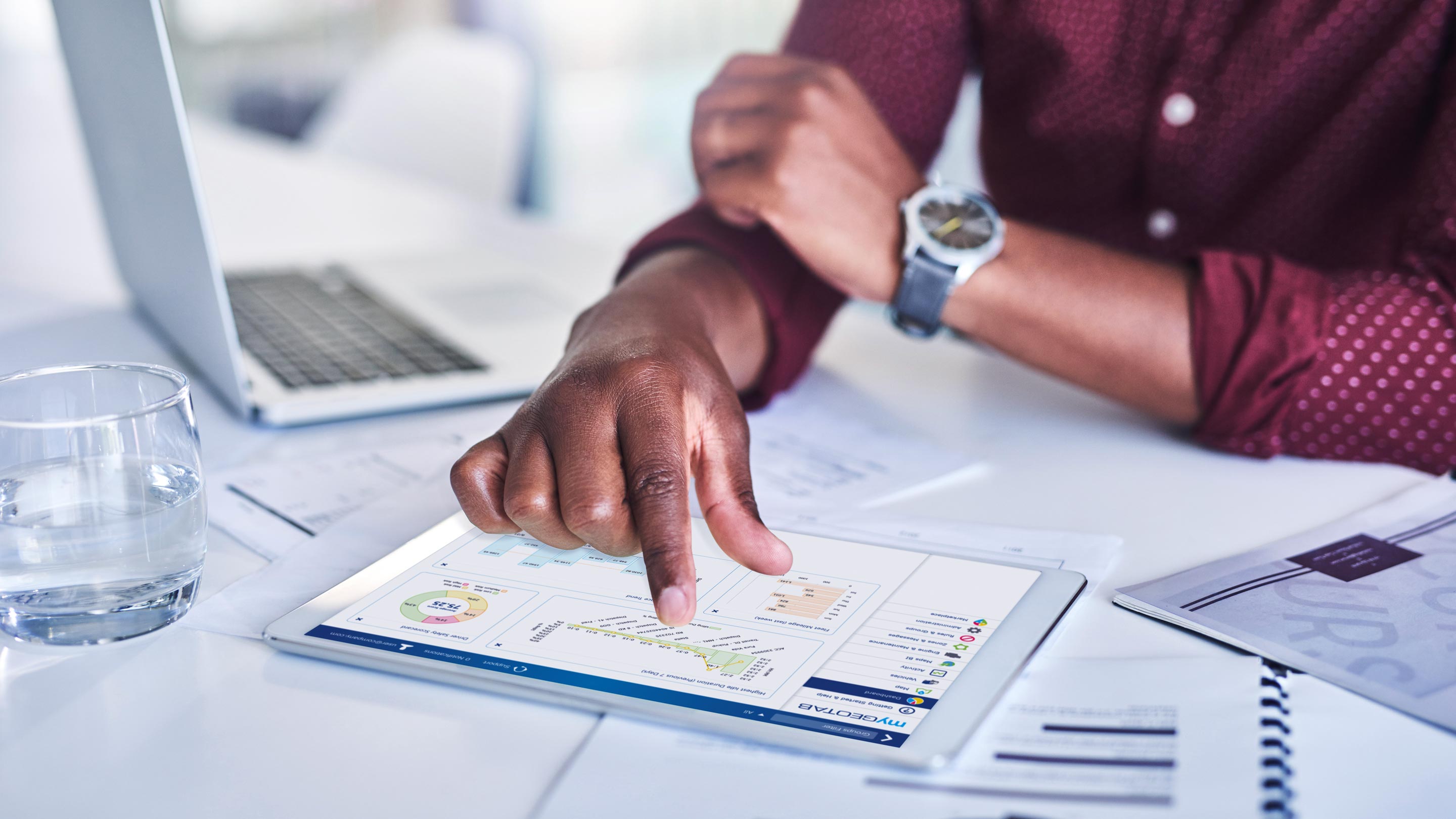 Access to rich data from GM Vehicles
Rich vehicle data from OnStar embedded hardware and sensors is displayed on MyGeotab. An industry-leading rules engine and customizable alerts lets you get the required insights from both EVs and ICE vehicles.
Enhanced IoT connectivity with API integrations
To extend the value of vehicle data, leverage Geotab Software Development Kit (SDK) for any software customization to meet your additional fleet needs. This SDK offers you the information and tools needed to develop applications, build and integrate Add-Ins and use MyGeotab with third-party systems and hardware.
---
Key features
Productivity
Asset tracking and management
Driver tracking
Trips and activity reports
Routing and dispatching
Safety
Driver safety reporting
Driver coaching
Monitoring driving behavior
Driver Feedback (In-vehicle coaching)
Sustainability
Support for EVs*
Monitor EV battery charge remaining
Track EV battery charging history
Fuel efficiency reports
Optimization
Fleet fuel management
Fleet maintenance
Fleet benchmarking
Compliance
Vehicle inspection reports
IFTA reporting
Dashboard to minimize violations
Expandability
Software Development Kit (SDK) and APIs