One integrated solution for your expanding fleet requirements.
The Geotab Integrated Solution for Hino Trucks enables connectivity between Hino trucks* and Geotab fleet management software, MyGeotab, Geotab's unique and expandable open platform for telematics. Hino Trucks with factory-installed OEM telematics hardware combined with MyGeotab enable your fleet managers to create reports, manage fuel consumption, monitor engine warnings, ensure optimal fluid temperatures, check vehicle operation time and more. These features improve vehicle efficiency and help fleet managers make better-informed decisions. This integrated solution can help your business reduce fleet costs, increase productivity and improve efficiency.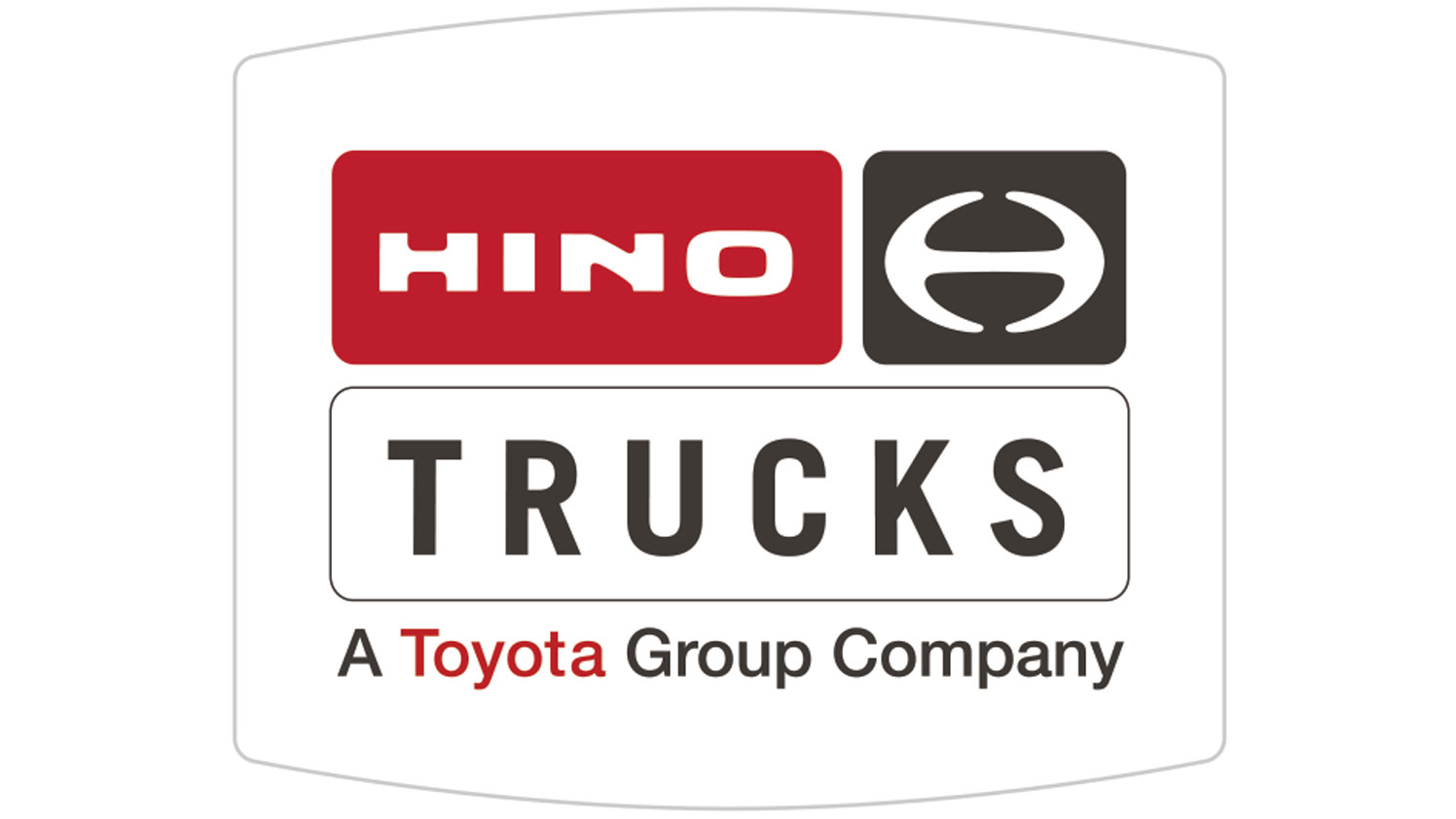 ---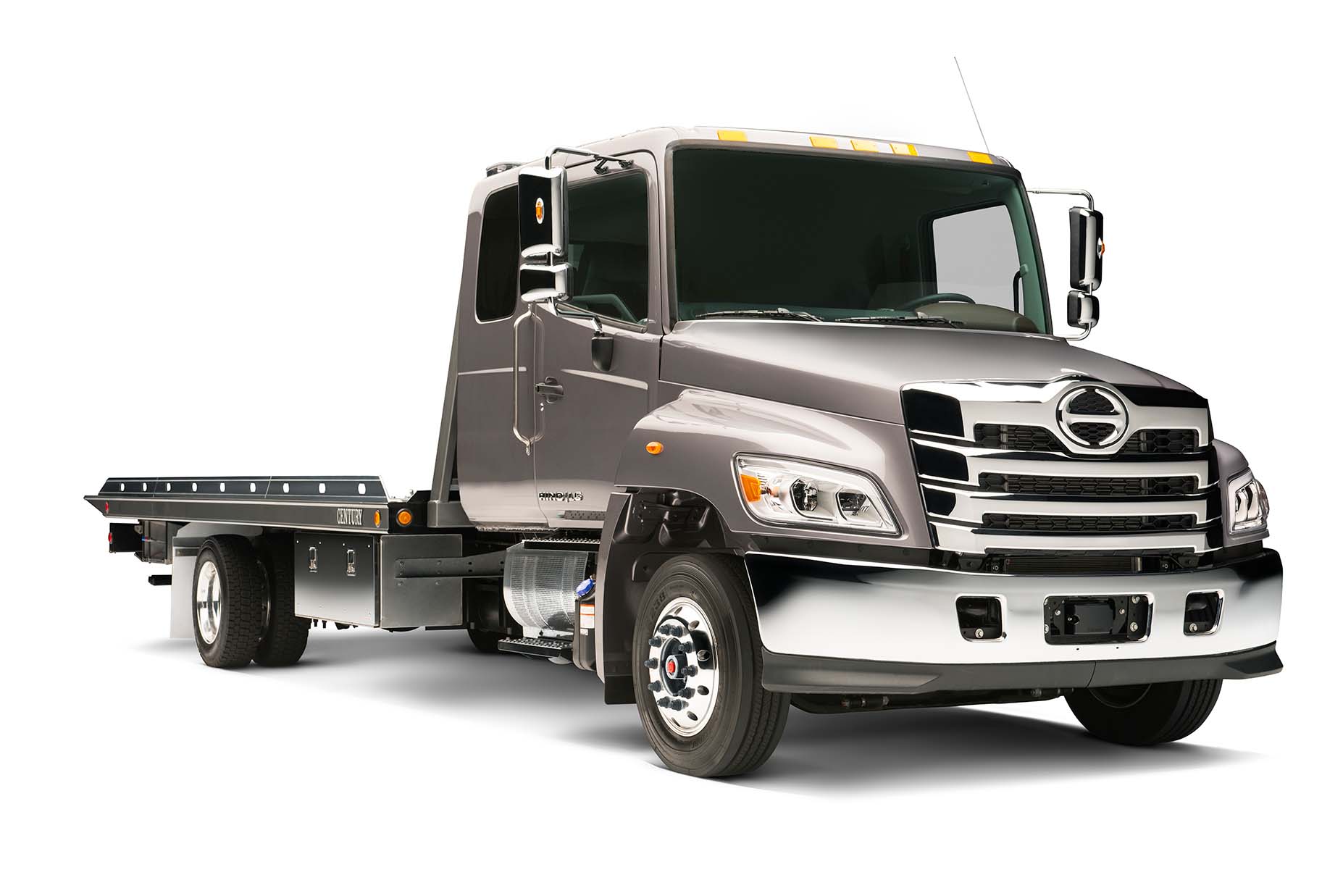 Ready-to-activate telematics hardware
Factory-installed OEM telematics on select Hino trucks* means you do not incur hardware costs or installation expenses, saving you time and money. Activation of the factory-installed OEM telematics in the Hino Ultimate Portal is quick, remote and contactless, with no need for any special tools or a professional installer. All you need is the VIN information and Hino Ultimate Portal credentials which will enable you to set up vehicle data on MyGeotab.
Manage your fleet on one consolidated platform
Vehicle data from Hino trucks is processed and displayed on MyGeotab, consolidating all your vehicle and driver information in one place. Vehicle insights from MyGeotab platform will help you to better understand fleet performance, the impact of driver behavior on fuel consumption, time spent driving, vehicle maintenance and more.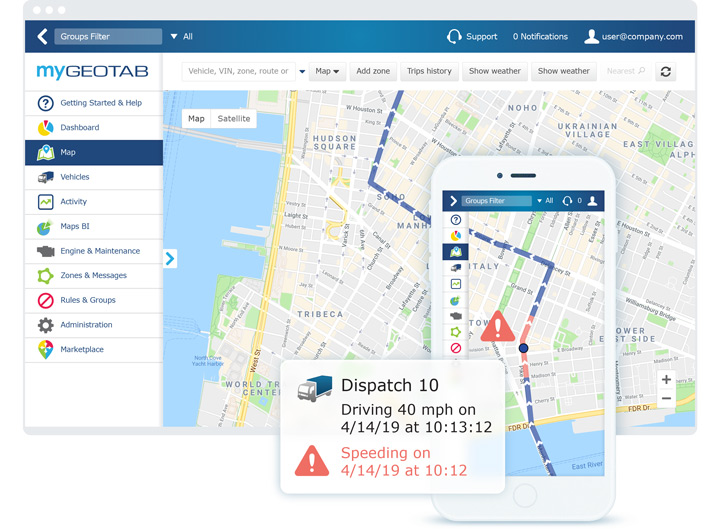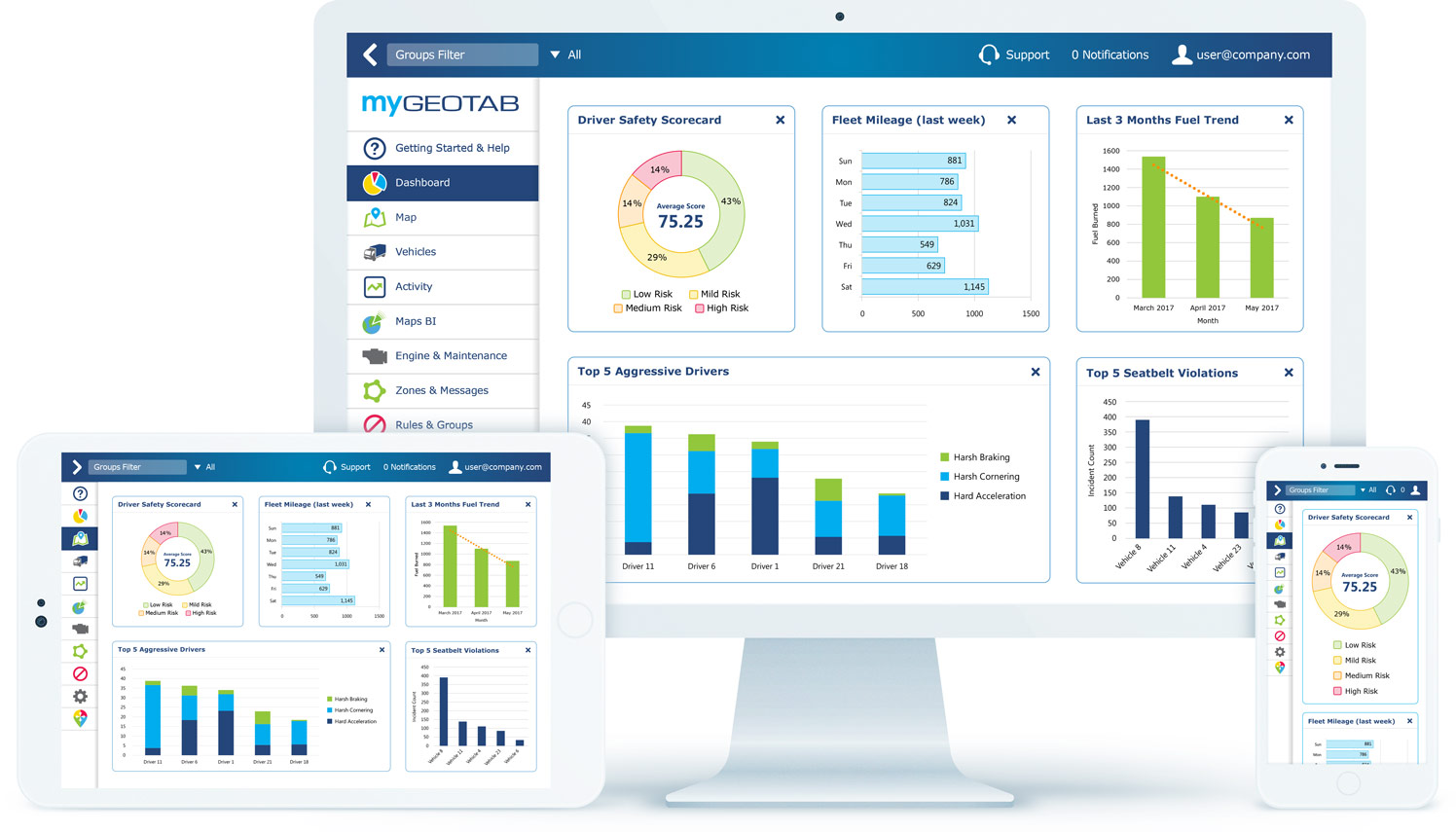 Powerful fleet management tools
MyGeotab offers fleet management tools like engine warnings, fuel consumption, vehicle maintenance data and other high-value fleet management tools to help measure fleet performance with new opportunities for growth and savings. With these tools, fleet managers can improve vehicle maintenance, avoid repairs, and increase efficiency. All this enables you to improve the level of service you can offer your customers.
Enhanced IoT connectivity with API Integrations
To extend the value of vehicle data, fleet managers can leverage Geotab's Software Development Kit (SDK) and customize the software to meet their unique fleet needs. Leverage the APIs in the SDK to create your own custom reports. Learn more about the
Geotab SDK
.
---
Key features
Productivity
Reduce setup time and costs. Activate the solution online.

No hardware installation required.

Safety
Improve driver behavior with real-time information on road speed, engine hours, engine system faults, and more.
Optimization
Track idle time, fluid temperature and other information for better vehicle servicing and preventive maintenance.

Sustainability
Effective fuel management to improve fuel consumption and emissions.
Expandability
Expand your solution with access to Geotab Marketplace for your evolving business needs.

*Model year and Hino Truck models that are compatible is listed below:
• 2022 make year and beyond models list includes: L6, L7, XL7, XL8
• 2013 make year till 2021 make year models list includes: M4, M5, L6, L7, XL7, XL8, 155, 155 DC, 195, 195 DC, 195h, 195h DC, 238, 258 ALP, 258 LP, 268, 268 A, 338