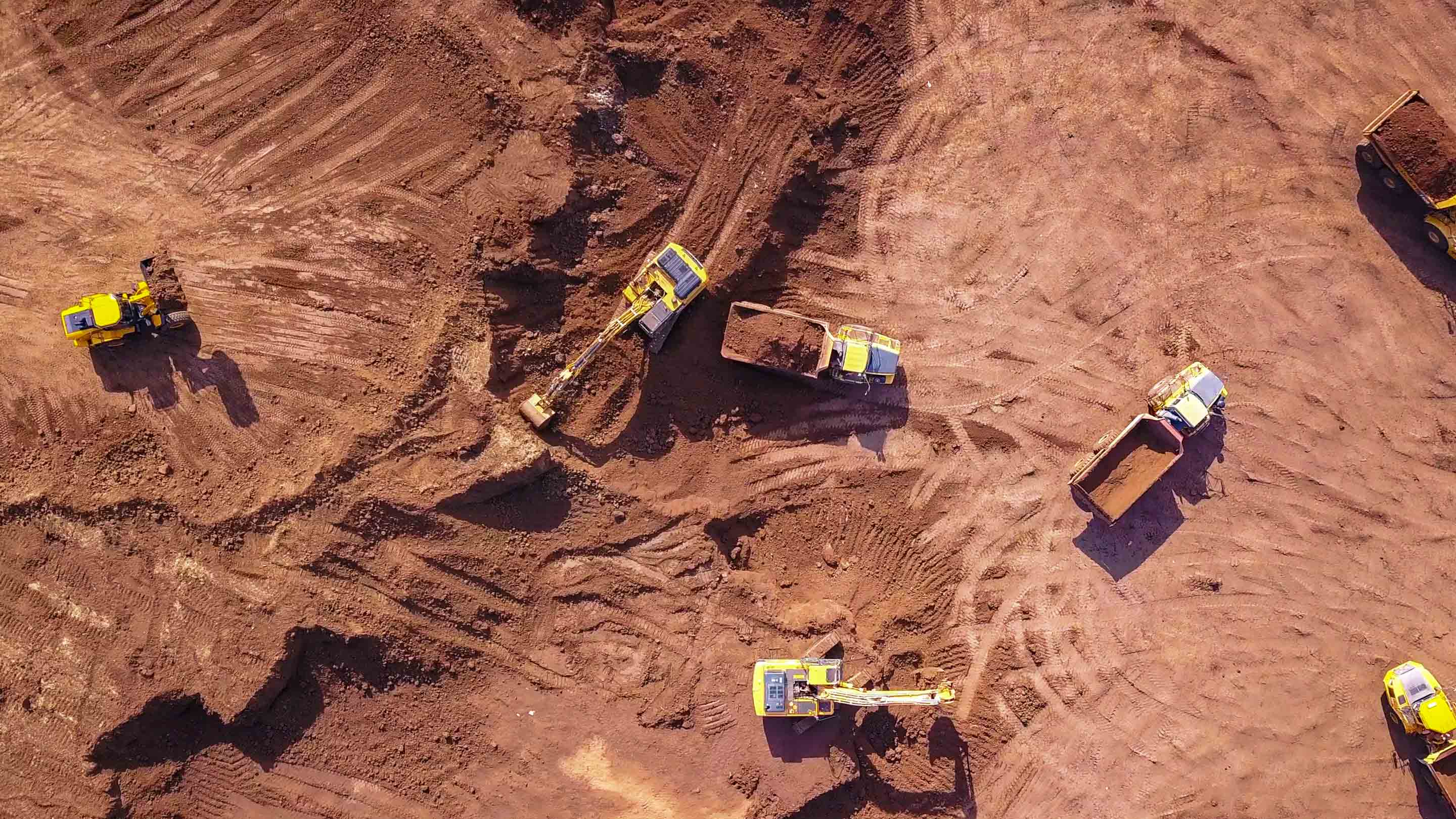 Simplify equipment and vehicle management
Increase uptime and cut fuel costs and emissions across your entire fleet with Geotab's flexible and easy-to-use fleet management solutions. Get the job done, safely and efficiently by connecting to real-time insights on your assets.
Request a demo
Real-time visibility of assets and equipment
Track location, hours, fuel usage, idling, engine temperatures, PTO usage and more. Say goodbye to the hassle of working with multiple systems. Monitor and manage both your on-road and off-road assets together, in MyGeotab.
Leading ruggedized telematics technology
Reliability in all environments. Geotab's GO9 RUGGED fleet tracking device is IP68 and IP69K rated and built tough to withstand harsh conditions on the worksite. Supporting most engine protocols, GO9 RUGGED offers advanced GPS technology, g-force monitoring, and can be externally mounted.
Fleet sustainability solutions
Meet your fleet's sustainability targets and reduce emissions per job site by tracking progress on fuel economy, emissions and EV utilization, and identifying opportunities for improvement. Use the data insights collected by your vehicles to monitor the success of green initiatives such as anti-idling policies and electrification and compare progress with similar fleets in the Geotab ecosystem using Geotab's Green Fleet Dashboard
---
Off-road tracking solutions for your industry
---
Benefits of off-road tracking
Increased fleet uptime
Proactively monitor the health of your equipment based on engine data and engine fault codes. Spot and take action on issues before they become larger problems. Easily schedule and plan maintenance across your entire fleet.
Reduce fuel costs and emissions per job site
Track idle time and fuel use. Set alerts for excessive idling outside your preferred limits. Utilizing Geotab telematics, fleets can accurately and effectively evaluate driver fuel efficiency and coach drivers in real-time to promote fuel efficient driving practices.
Prevent equipment theft
Quick location updates provide active tracking of equipment. See the exact location of the equipment on a map, aiding in recovery. Set automatic notifications for when equipment is moved off site.
Manage worksite safety
Accurately reconstruct incidents with collision events. Verify events by reviewing trip history, accident and log data, speed profile, and accelerometer and RPM graphs. GO TALK in-cab verbal coaching is also available for coaching operators on safety rules.
Drive up profitability
Monitor and report on the utilization rate of the entire fleet, making it possible to effortlessly plan equipment and vehicles needed per job site.
Improve job estimate accuracy
Combine and analyze past machine hours, fuel usage, with labor costs to better predict how much a specific task or job will cost on future projects.
---
Connect your fleet, your way
Track all your fleet assets, on and off road, in one place. Customize your solution to fit the way you do business with access to hundreds of third-party solutions on Geotab Marketplace. Build custom applications suited to your business needs with Geotab's Software Development Kit and open API's. Integration is made easier with our powerful platform, AEMP compatibility, flexible hardware options, and OEM partnerships.
Book your Geotab demo now!