One integrated solution for your expanding fleet requirements.
The Geotab Integrated Solution for Stellantis enables connectivity for Stellantis vehicles through Geotab's fleet management software, MyGeotab™; a unique and expandable open platform.

Factory-installed telematics on Stellantis* vehicles, combined with MyGeotab, enables fleet companies to create and run standard and custom reports. MyGeotab users can track vehicle location, speed, trip distance and monitor warning indicators. This integration can help reduce fleet costs, increase productivity and improve efficiency.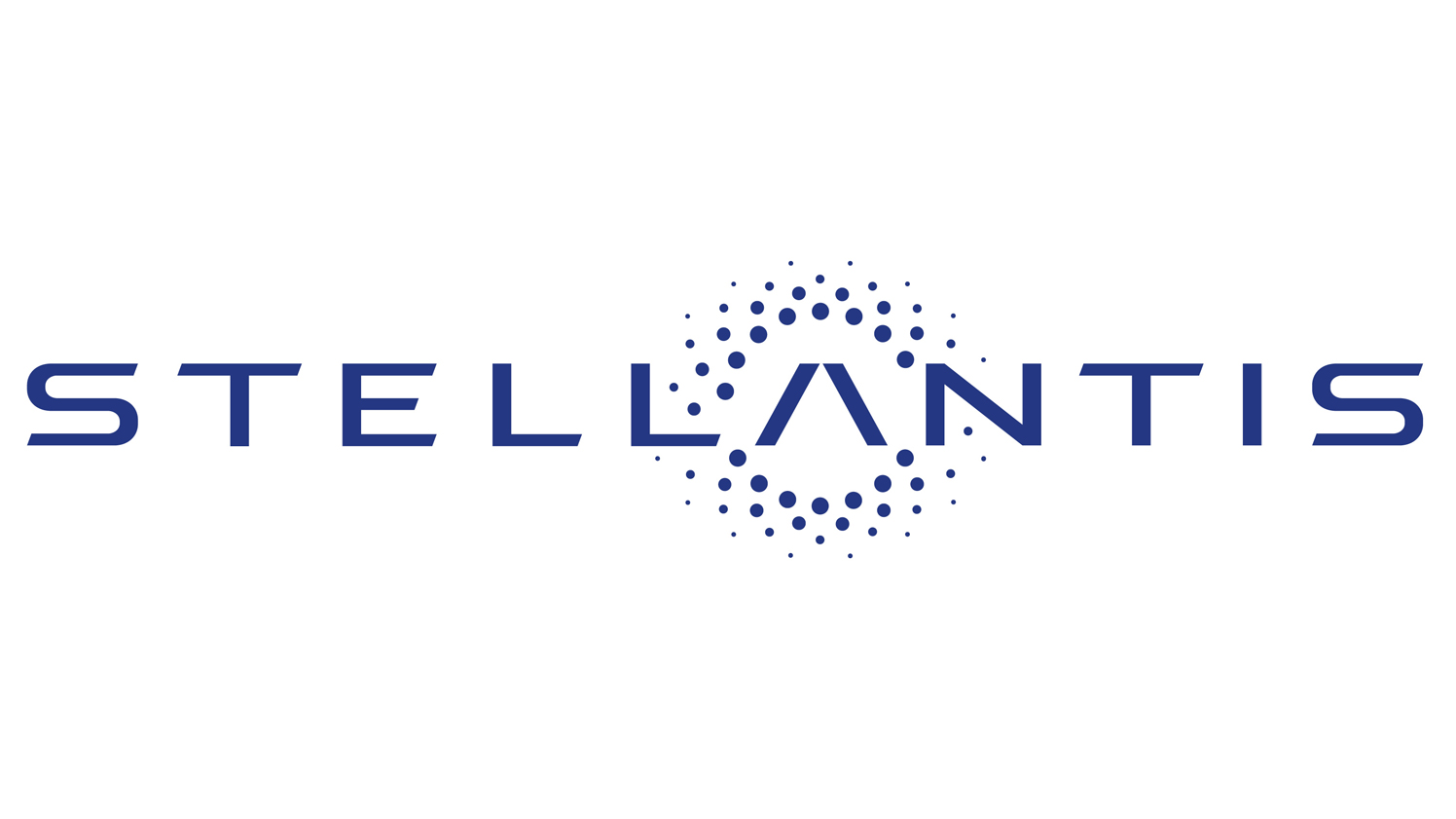 ---
Factory-installed telematics hardware
Stellantis* vehicles – including Ram, Dodge, Jeep and Chrysler – come with factory installed telematics hardware. There are no extra hardware costs or installation expenses, saving you time and money. Activation is remote, contactless and quick, with no need for any special tools or a professional installer.

One consolidated platform for fleet management
Vehicle data from Stellantis* vehicles is processed on Free2move servers and displayed on MyGeotab, which shows all the vehicle and driver information in one place. Organizations with mixed fleets get insights on one platform that can help you understand fleet performance, monitor driver safety, vehicle maintenance and much more.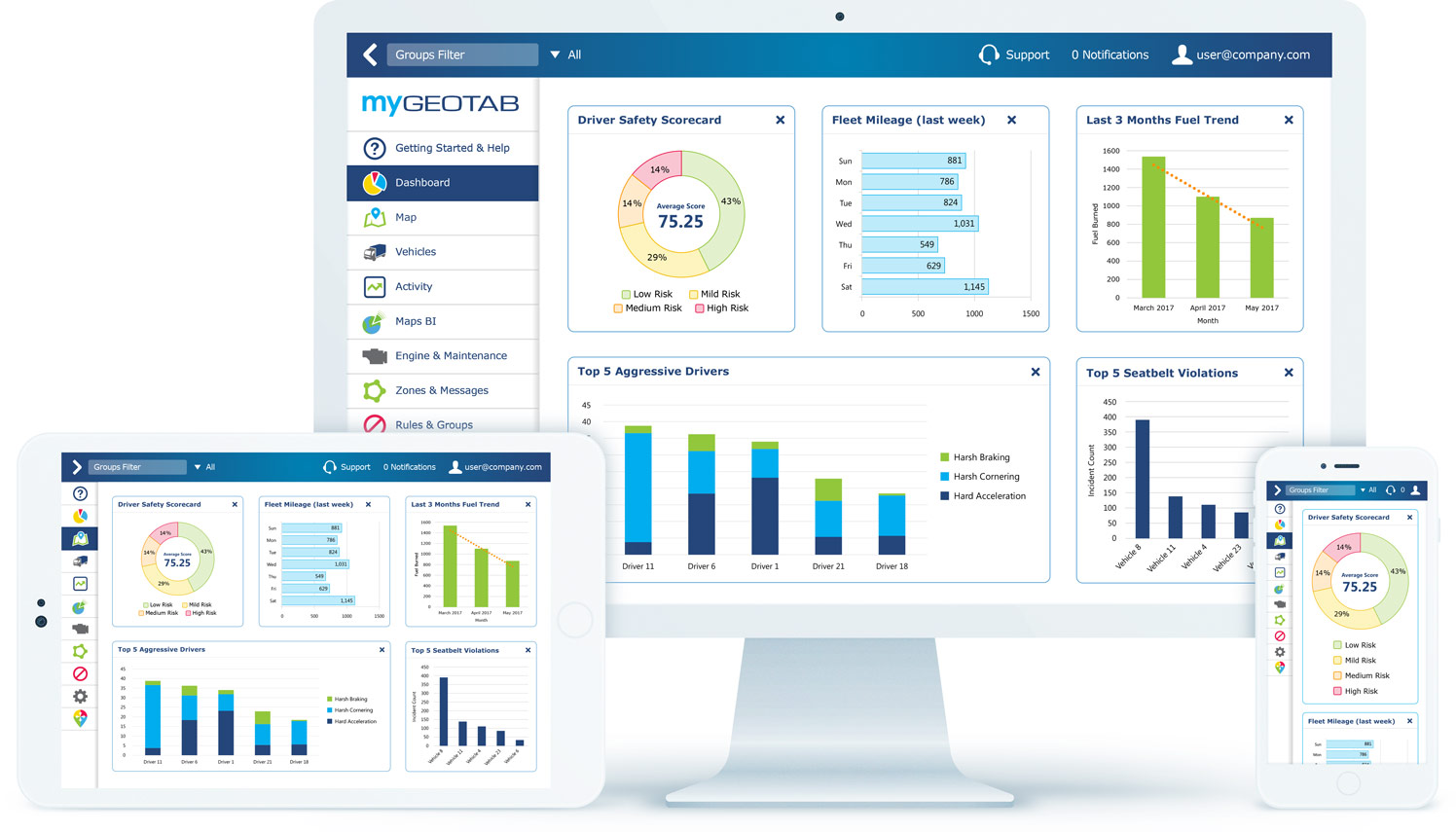 Powerful fleet management tools
Fleet management tools on MyGeotab take the complexity out of vehicle data and transform it into useful information that businesses can act on. Be alerted to engine warnings, seatbelt status, oil level, fuel level and more. Focus on proactive vehicle management, better driver safety, increase accuracy and efficiency and improve customer service with the tools available on MyGeotab.

Enhanced IoT connectivity with API Integrations
To extend the value of vehicle data, leverage
Geotab Software Development Kit
(SDK) for any software customization to meet your additional fleet needs. This SDK offers you the information and tools needed to develop applications, build and integrate Add-Ins and use MyGeotab with third-party systems and hardware.
---
Key features
Productivity
Reduce setup time and costs with online activation.

No hardware installation required.

Safety
Improve driver behavior with real-time information on acceleration, road-speed, seat belt alerts, airbag status and more.
Optimization
Track fuel level, oil level, monitor warnings efficiency and ensure proactive maintenance.
Sustainability
Effective fuel tracking, EV energy management, route optimization to improve fuel consumption and to improve EV range efficiency for EVs**.
Expandability
Expand your solution with
access to Geotab Marketplace
for your evolving business needs.

* Refer to brochure for the list of compatible Stellantis vehicle models. This solution is available in the U.S, Canada. and will be available in other countries soon.
**Coming soon to select EV models.
---
Geotab Integrated Solution for Stellantis now in Canada
Geotab's Integrated Solution for Stellantis delivers unmatched convenience and efficiency. Funnel all of your Stellantis vehicle data to MyGeotab for better decision-making and a more holistic view of your entire fleet in one place.