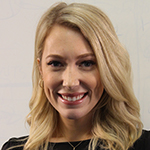 Hanna Corrente
Hanna is a strategic communicator with a passion for all things tech. Currently working as a Communications Specialist for Geotab, Hanna spends her time contributing to the development of Geotab's burgeoning reputation through a variety of multi-faceted communications methods.
Subscribe to the Geotab Blog
Sign up for monthly news and tips from our award-winning fleet management blog. You can unsubscribe at any time.