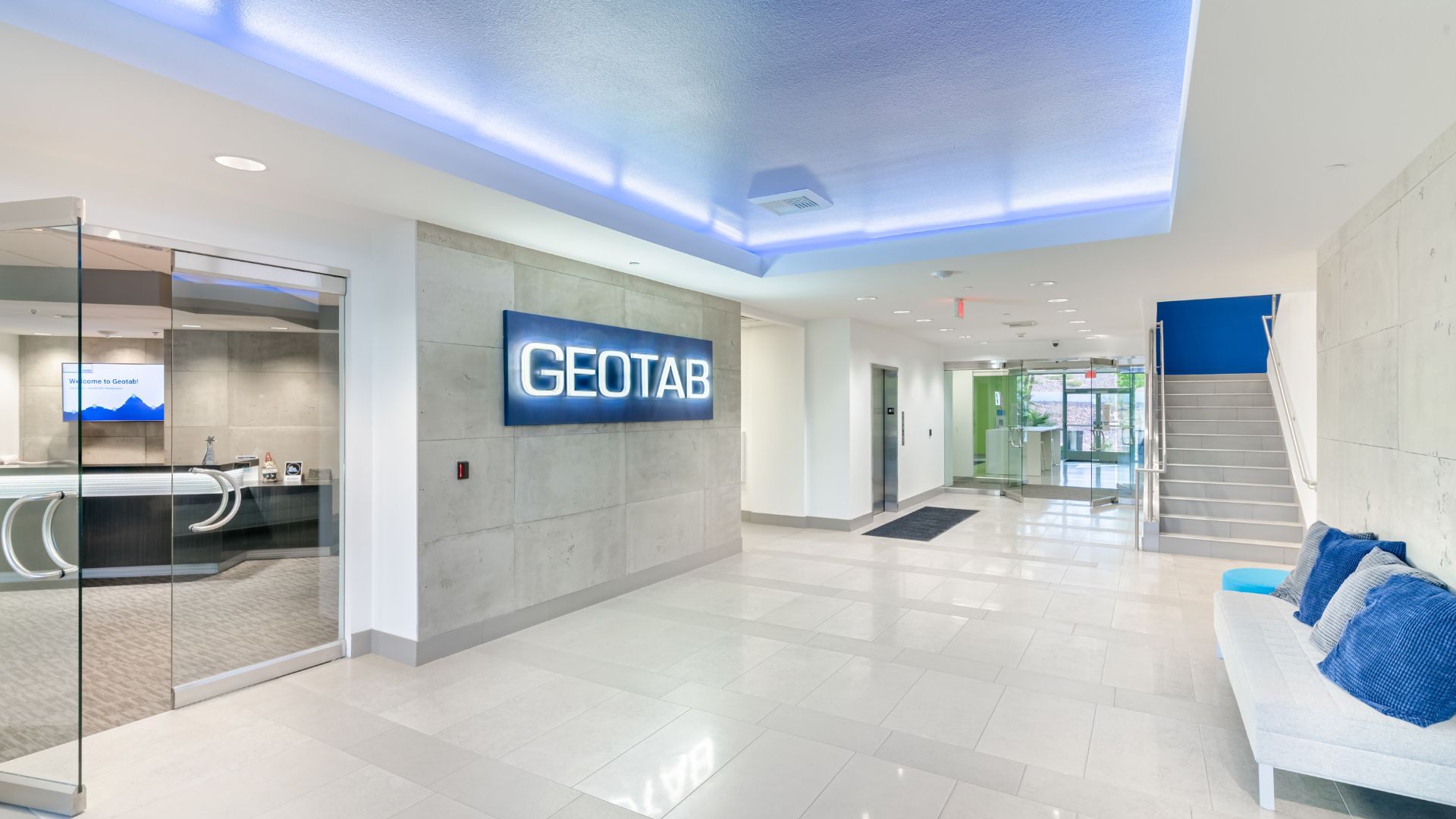 Geotab's diversity and inclusion recruitment initiatives, goals and results
---
Learn more about our diversity-driven recruitment strategies and initiatives.
At Geotab, we believe that diversity and inclusion are fundamental to our hiring process. Diversity recruitment allows Geotab to hire individuals who bring new ideas and experiences to our workplace. It fosters open dialogue and promotes creativity.
"Diverse hiring is an integral part of our business as a global company and as a company that is customer and client based," said Shaddae Smith, Geotab campus talent acquisition specialist. "It means more to us than having people from different backgrounds, ethnic groups, etc. It is having the best people on our team with their own experiences and uniqueness, ideas and perspectives. It is for this reason, here at Geotab, we crave having students from different schools, countries, programs of study, years or experience, community involvement and who are at different stages in their lives. From high school students to college and master's students to those looking to make a career change from a boot camp to just wanting a different experience. Diversity is our people and is represented by our innovation, creativity and structure."
Keep reading to learn more about our diversity recruitment strategies, initiatives and goals.
Building awareness at Geotab
Geotab's Employee Resource Groups (ERGs) focus on awareness, research and community partnerships to foster a more connected organization. Each builds awareness of obvious and hidden barriers to belonging and contributes to a greater understanding of employee needs. They undertake research to inform planning and decision-making and seek partnerships with community groups, private organizations and schools to support the many communities within our organization. We are enriched by our diverse team of more than 2,000 employees in 10 countries. We value our differences and understand that they help drive the success and innovation at Geotab.

Women at Geotab
This group strives to increase diversity and inclusivity in the workplace by empowering women through education, partnership and mentorship programs, and by making research-based recommendations for continuous improvement.
Black, Indigenous and all People of Color (BIPOC+)
The BIPOC+ resource group advances the cause of BIPOC+ in STEM and ensures we maintain an inclusive work environment for people of all backgrounds and ethnic groups at Geotab.
LGBTQ+ and Allies
The group's primary focus is to ensure every Geotabber has a sense of belonging in the work environment and can be their true selves, regardless of how they identify.
Advocates for Disability Awareness
Our disability advocates identify the visible and invisible challenges that exist for individuals with disabilities at Geotab. They educate and build understanding to ensure we support all employees with disabilities.
Generations at Geotab
The Generations@Geotab group celebrates inclusion of all Geotabbers regardless of age. They help us understand how to communicate, collaborate and share resources to maintain an inclusive work environment.
Diversity recruitment initiatives
Geotab uses resources to ensure that we are an equal opportunity employer. Keep reading to learn more about these initiatives and hear a bit from our Talent Team!

Bias training
Every new member of our Talent Team goes through bias training to learn about unconscious bias and how to minimize its negative impact on the recruitment process. During training, members learn about the importance of diversity, and inclusive leadership and complete a self test to assess individual biases.
Bias training participants explore ways to build diversity into hiring practices, including leveraging a variety of job boards, highlighting D&I in postings, encouraging referrals that promote a diverse population and having broad representation on interview panels.
Gender-inclusive playbook
Geotab's commitment to being an equal opportunity employer is reflected within our job postings. Our Talent Team has a gender-inclusive playbook that is used to ensure that candidates from different backgrounds apply. The playbook covers gendered language and word choice. While creating job descriptions, it is important to use gender-neutral terminology to ensure those that identify as male and/or female, or non-binary individuals feel included.
Who are our Community Partners?
We are fortunate to partner with some amazing organizations to support our diversity initiatives for the year. Our partnerships keep us connected to many communities. We work together to build and inspire a wide network of professionals and take advantage of new opportunities. This year, our diversity partnerships are helping us extend our reach into new talent pools through events, mentorship opportunities, job boards and newsletters.
Black Professionals in Tech Network
The Black Professionals in Tech Network (BPTN) bridges the network gap between Black talent and career opportunities across North America. BPTN currently has a rapidly growing network of more than 50,000 Black professionals. BPTN provides members with access to mentorship, skill-building opportunities, and a strong peer network to support professional growth and advancement. We have partnered with BPTN to help attract and hire Black tech professionals.
In October of 2021, Geotab attended the BFUTR Summit, the largest virtual gathering of Black tech professionals globally. With more than 20,000 attendees and 100 speakers, it was a great opportunity for members of our talent team. BFUTR aims to build the future of tech, while helping Black professionals #LevelUp their careers through two days of non-stop panel discussions, leadership moments, learning and networking.
Our talent team had a virtual booth where attendees could come and learn more about Geotab. While attending the BFUTR Summit, we had 105 people click on our careers page to learn more about Geotab. We will attend the BFUTR Summit for the second year in a row this October, and we look forward to continuing our partnership and working together toward our D&I goals.
Actua
Geotab provides short-term learning experiences to post-secondary students through Actua. This national charity prepares youth to be innovators and leaders by engaging them in exciting and accessible STEM experiences. Through micro internships, we provide students with a unique opportunity to be paired with Geotabbers and experience our work environment in short stints of 10 to 15 hours over the course of a month.
"Supporting Ruqaiya through her Actua Mentorship experience was a great pleasure," said Alysha Chotai, a Geotabber who participated in this initiative. "I appreciate the way Actua has structured the mentorship program as it allows for flexibility to ensure the mentee's needs and questions are addressed. I was able to meet with Ruqiaya and really understand what she wanted to take away from this experience. It made it much easier to plan and provide mentorship opportunities that were truly relatable to her learning needs."
Moms at Work
Geotab recently partnered with Moms at Work, which helps women, mothers especially, find careers they love, make more money and connect with their communities through one-to-one coaching, courses and networking.
In April, two of our Geotabbers were invited to participate in a panel interview with the founder of Moms at Work. Megan Allen, senior solutions engineering manager, and Nicole Calix Coy, compliance and diversity program manager, answered questions about their training at Geotab and what an average workday looks like for them. They also had a chance to answer questions from participants about our workplace culture and perks, as well as the hiring process. We had 16 participants apply following the event!
Accelerate Her Future
Accelerate Her Future™ is a purpose-driven career accelerator providing self-identified Black, Indigenous and women of color (BIWOC) with tailored programs to launch their careers in business and STEM while building networks of solidarity and action.
Geotab will participate in their annual summit this fall, which focuses on BIWOC within business and STEM. We will also use their career board to promote job opportunities at Geotab to attract highly sought-after BIWOC in the AHF community.
Coming Out Happy
We recently completed our year-long partnership with Coming Out Happy, which uses a multidimensional approach and a variety of tools and modalities to help people release trapped negative emotions and limiting beliefs that hold them back from living freely. Coming Out Happy teaches how to set boundaries and stand up for yourself so you can live more confidently. As part of our partnership, we participated in their bi-monthly webinar series designed to help employees feel themselves at work and home regardless of how they identify.
Our first webinar in June 2021, called Goal Setting & Future Self Envisioning, included workshops and roundtables. Attendees were given access to monthly modules/videos focused on becoming your authentic self and creating happy relationships.
The Society for Canadian Women and Technology
The Society for Canadian Women and Technology (SCWIST) is a not-for-profit organization that specializes in improving the presence and influence of women and girls in STEM in Canada. SCWIST advocates for Equity, Diversity and Inclusion in schools, universities, businesses and Canadian society, and supports efforts to promote equality for all, especially within science, technology, engineering and math.
Geotab will work with SCWIST on mentorship programs, networking and advocating for policies that advance gender equality in schools, universities and businesses. Their eMentoring program for girls, trans, gender queer, non-binary, two spirit, and gender-questioning youth runs three times a year. Geotab will participate in this initiative by offering one-to-one mentoring and will also support SCWIST's Digital Literacy Scholarship for women from underrepresented or marginalized groups.
Diversity recruitment makes us stronger
Geotab is committed to seizing recruitment initiatives that foster a more diverse and inclusive environment within our organization. We will continue to partner with community programs and schools to support diversity in STEM, and will use research and data to better understand recruits' needs and address any barriers that hinder our efforts to become a more diverse organization.
"As a member of the Talent Team, I put great emphasis on hiring diverse talent," said Sejal Dave, Geotab talent acquisition partner. "Hiring team members with diverse experiences allows employees with different perspectives to challenge one another and build creative solutions. It allows new ideas and perspectives to flow, which ultimately leads to a better understanding of the customer and development of tailored solutions that best meet their needs. By hiring a diverse talent pool, I am able to contribute to the innovative solutions at Geotab."
Did you know that Geotab is hiring? Check out our open positions on our Careers site.
For the latest Geotab news, photos and career updates, follow @InsideGeotab on Twitter, Facebook and Instagram.
---
If you liked this post, let us know!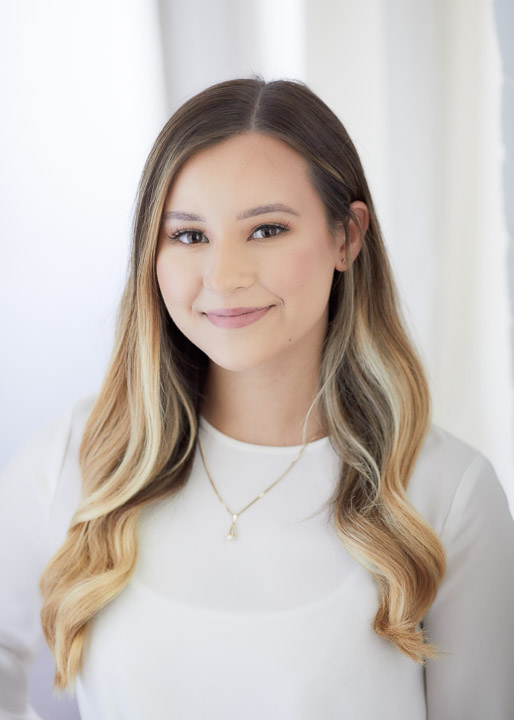 Hayley Smith
Hayley Smith is a Talent Acquisition Branding Specialist at Geotab.
---
Disclaimer
Geotab's blog posts are intended to provide information and encourage discussion on topics of interest to the telematics community at large. Geotab is not providing technical, professional or legal advice through these blog posts. While every effort has been made to ensure the information in this blog post is timely and accurate, errors and omissions may occur, and the information presented here may become out-of-date with the passage of time.
Get industry tips and insights
Sign up for monthly news and tips from our award-winning fleet management blog. You can unsubscribe at any time.
Republish this article for free
Other posts you might like